As the fourth largest state in the country, the things to do in Montana are numerous and extremely varied.
It would take you weeks to enjoy all of the best Montana attractions, but with careful planning, you can maximize your visit and stop by only the places you prefer and some touristy, must-visit attractions.
9 Places to Visit in Montana
You'll be amazed at what you can find in this often overlooked state.
I've broken down this list of the best things to do and see in Montana by cities first and then natural wonder second.
1. Billings, Montana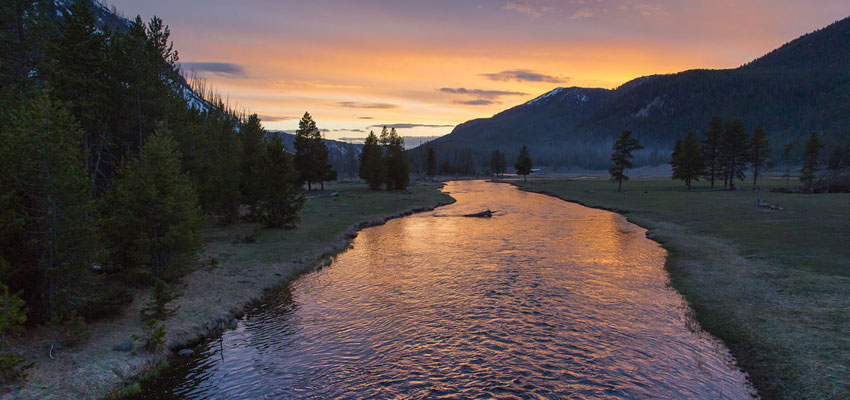 Billings may have a thriving nightlife and modern architecture, but it is still part of Montana and nature is just all around.
Pictograph Caves – The caves feature rock paintings that date back to prehistoric times. (Love caves? Check out my post about the best U.S. caves)
Pompey's Pillar – This 200-year-old sandstone pillar is a historical monument that dates back to Lewis and Clark's trails in 1806.
Billings Amusement Park Drive-In – If you have time, camp out under the stunning Montana night sky and watch a movie from the old school, drive-in movie theater.
Yellowstone River – Awesome panorama of the crystal clear waters and lush Montana forest
Dan Walt Garden – Tours available, if you're interested in local and special species
The Moss Mansion Historical House – History buffs would love this 1903 mansion along with the historical items there, since the owner of this house is also one of the oldest families to settle in the region.
Swords Park Trail – If you're up for a hike, follow the Swords Park trail.
Yellowstone Cellars and Winery – Winery history and wine sampling
2. Livingston, Montana
Livingston is a picturesque railroad and ranch town restored as a historic district with numerous art galleries, western saloons, museums, sporting goods stores, western apparel emporiums, restaurants and more.
Outdoors, you have the Absaroka Mountains for hiking, Yellowstone River for fly fishing, and Chico Hot Springs for swimming.
If you're staying overnight, check out 63Ranch and the exciting activities available at the ranch.
3. Miles City, Montana: The Cowboy Capital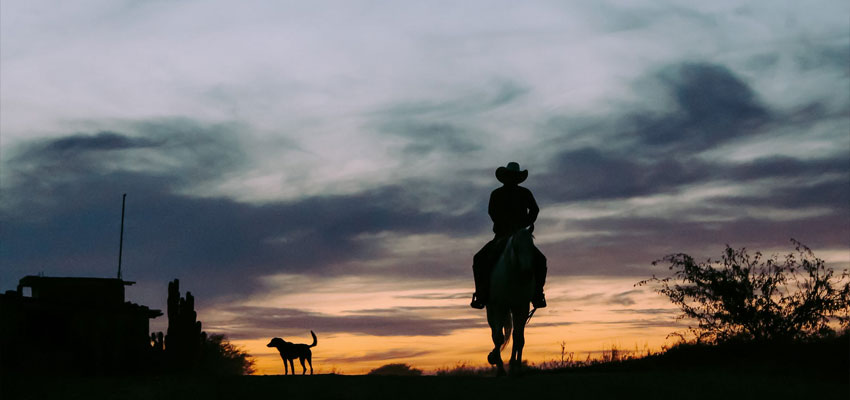 Miles City continues to be a true Western town, complete with livestock trading and auctions, such as the annual Bucking Horse Sale for breeders and rodeo stock buyers.
Aside from the rich Western history this town brings, there are plenty of options for outdoor activities, including hunting, golfing, hiking, mountain-biking, and camping, among others.
If you like art, go check out the Custer County Art Center, Range Rider Museum, or the Water Works Art Museum.
4. Bozeman, Montana
This former cow town has a lot of exciting Montana attractions, including:
The Museum of the Rockies– This Smithsonian affiliate is home to the country's largest collections of North American dinosaur fossils
Bozeman Hot Springs – Over 100 years old natural hot springs
American Computer Museum – The museum aims to "collect, preserve, interpret, and display the artifacts and history of the information age."
Those visiting during winter and is trying to look for a ski resort in Montana, go an hour south of Bozeman via U.S. Highway 191 and you'll find Big Sky Resort. This is the largest ski resort in the US, with 5,800 acres, 4,350 feet of vertical and more than 250 runs.
However, if you're on a budget, try Bridger Bowl Ski Resort, which is 16 miles north of Bozeman and is a community-owned nonprofit enterprise.
5. Butte, Montana
As the "Treasure State" with a long history of mining for copper, lead, zinc, silver, coal, and oil, remnants of mining still linger around Montana.
More in Butte, than other towns. In fact, Butte mining district was once known world-wide as the "Richest Hill on Earth."
The Berkeley Pit – This blackhole-looking pit is actually a former open-pit mine, but now filled with over 40 billion gallons of heavy metals, acid water, bacteria, and other deadly lifeforms.
Mineral Museum – Tons of artifacts showcasing the mining history of Butte. Don't miss Granite Mountain Memorial.
The World Museum of Mining – This Montana attraction is unique – it's an actual re-creation of an 1890s mining town and includes creative mine tours & exhibits on mining tools.
While you're in Butte, go for authentic Chinese food at Pekin Noodle Parlor, the oldest continuously-operating Chinese restaurant in the United States.
6. Helena, Montana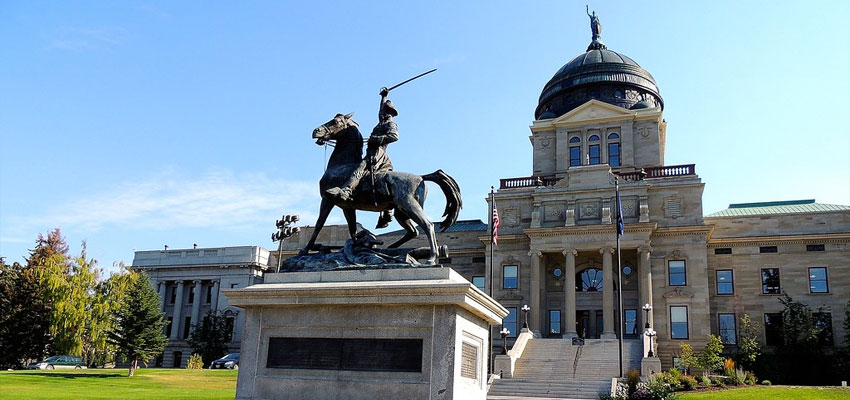 Helena is the capital of Montana, which means you'll find the state capitol, state museum and other major Montana landmarks.
7. Virginia City, Montana
When gold was discovered in Montana around 1963, Virginia City served as the capital until the gold ran out.
If you want to see Old West, Virginia City is definitely the place to see. Authentic wild wild west ghost town here, but with 150 buildings certified original by the Montana Historical Society.
8. Missoula, Montana
Like many of the towns of Montana, Missoula is filled with arts, history and outdoor spots for all ages.
Restored buildings at the 1877 Fort Missoula, the Historical Museum and Missoula Art Museum give you a taste of Montana's rich culture and history.
Outdoors, hike the trails of Mount Sentinel and Mount Jumbo or embark on an adventure discovering waterfalls and forests at the Rattlesnake National Recreation Area & Wilderness.
If you just want to relax, everyone will love the Carousel for Missoula merry-go-round designed with handcrafted wooden ponies.
For anyone wanting to stay overnight (or longer), The Resort at Paws Up (30 miles outside Missoula) is a must-see. It occupies 37,000 acres of wilderness and a picturesque resort that embraces nature around it.
9. Whitefish, Montana
If you're planning a trip to Glacier National Park, explore Whitefish on the way. You can golf, kayak, fish, mountain bike, zip-line at the Whitefish Mountain Resort, or just enjoy a relaxing day at the spa.
Whitefish is also known to several local breweries and distilleries, so either join a Big Sky Brews Cruise tour, or plan your own DIY tour and visit The Great Northern Brewing Company, Bonsai Brewing Project, Montana Tap House, Spotted Bear Spirits, Glacier Distilling Company, or Whitefish Handcrafted Spirits, among others.
Nature-Friendly Things to do in Montana
Montana is home to seven major forests, 42 state parks, and 7 national sights.
As I mentioned on my Mountain States National Parks post, Montana boasts of the beautiful and world-famous Glacier National Park and Yellow Stone National Park.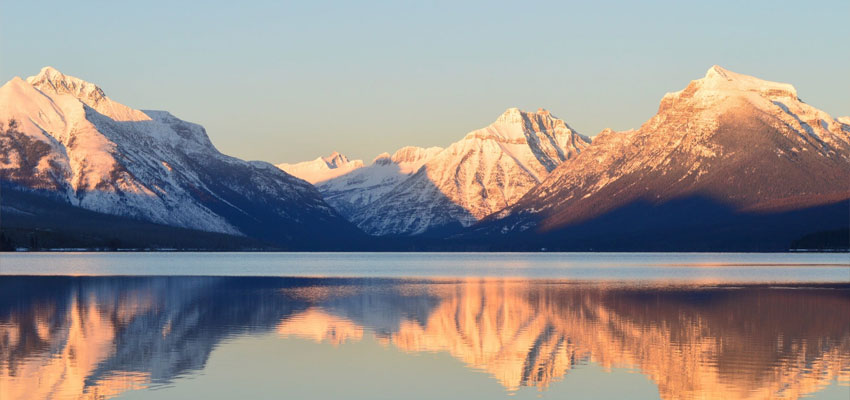 It's hard to explore over 1 million acres of the park, but don't miss the Going-to-the-Sun Road (considered as one of the most scenic drives in America), relax at Lake McDonald, hike the Avalanche Lake Trail, marvel at the spectacular views from Hidden Lake Overlook, and stop by the jaw-dropping Many Glacier for much-needed photo-ops.
If you're lucky, you can even witness grizzly bears, mountain goats, big-horned sheep, moose and other wildlife in their environment.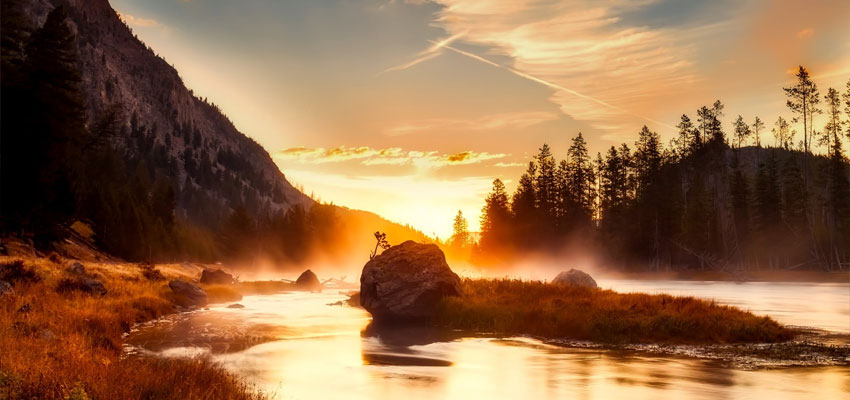 If you don't have much time to explore this 3,500-sq.-mile wilderness recreation area (the first and oldest national park in the world), make sure not to miss the two most-photographed Montana attractions – Grand Prismatic Spring and The Old Faithful Geyser.
If you can afford to wander around, swim at the natural hot tub of Boiling River. You won't regret it!
If you don't have much time and want to go by which state park is closest to you (based on your Montana itinerary), then check out the http://stateparks.mt.gov/ site.
This government-run site has an advanced map that lets you pinpoint parks with just one click and a comprehensive filter system that allows visitors to choose a park by activity (beach, camping, heritage, museum, skiing, swimming, or other outdoor activities). This is a perfect resource if you're planning out your trip.
Here are what other state parks are known for:
Ghost towns – Bannack, Elkhorn & Granite State Parks
American Indian – Council Grove, Chief Plenty Coups, Madison Buffalo Jump, Pictograph Cave, First People's Buffalo Jump, and Rosebud Battlefield State Parks have rich American Indian history.
Water activities – Ackley Lake, Hauser Lake at Black Sandy, Flathead Lake at Big Arm, Brush Lake State Park, Frenchtown Pond, For Peck Reservoir on Hell Creek State Park, and Whitefish Lake State Park are just some examples with state parks that are perfect for boating, water-skiing, swimming, fishing, scuba diving, or other water-based activities.
Nature Parks – The Fish Creek, Beavertail Hill, Lone Pine, Giant Springs and Greycliff Prairie Dog Town State Parks all have a good mix of hiking trails, picnic spots, Montana wildlife, geological formations and other scenic Montana natural attractions the state is known for.
Best Time to Visit Montana
Montana is a state with fantastic landscapes, lush forests, natural attractions and the biggest number of wildlife currently existing within its territory.
Just for the sheer number of parks you can explore, Montana keeps on giving.
To maximize your visit to Montana, go in the fall, unless of course you wanted to ski during winter.
Either way, these times are when Montana attractions are not crowded and the climate is most comfortable to explore both indoors and outdoors.