If you've ever dreamt of riding off into the sunset on the back of a horse surrounded by staggering Western landscapes, then a cattle drive vacation is for you.
Ah… What's more American than a cowboy in the Wild Wild West?
The lure of the American West has long been a dream for all adventurous travelers out there.
You'll get to ride into the sunset, enjoy a fire-pit-cooked dinner, soak up incredible country vistas and live out your ultimate cowboy fantasy.
A cattle drive vacation offers a number of different unique activities – from horesirding to participating in ranch life, to herding cows and exploring the wide-open Western ranges.
In this article, I'm going to help you figure out how to plan your best cowboy vacation, how to choose an authentic experience and what to expect on your wild west vacation.
How to Pick a Cattle Drive Vacation?
There are plenty of differences between cattle drive vacations.
One thing remains constant, though: cattle drive vacations are a lot of fun. All you need to do is make sure that you find the one that suits you the most.
Do your research!
First, research what type of cattle drive experience you're looking for.
The fact that you're here now is a good sign.
Some are very authentic and literally achieve the purpose of moving cattle from one place to another, while others are a little more commercial and are created to give the guest the experience of a cattle drive.
What different cattle drive vacations are there?
Some include sleeping in a tent every night on the ground.
While others move the guests back to their cabin every night.
Some allow guests to get involved in every aspect of the working ranch.
Others only ask the guests to a cattle drive.
Some only allow a small number of guests (so more involvement and interaction) while others allow a large number of guests.
Is there a difference between a dude ranch and a guest ranch?
A lot of people don't really understand the difference between a dude ranch and a guest ranch.
Basically – both offer horse-focused stays at a ranch. There are, however, some distinct differences:
The main difference comes in whether the guest or dude ranch classifies itself as a working ranch or not.
Working ranches, guests are expected to help out and do activities that involve sorting, herding and guiding the animals.
A resort ranch is more of a luxury experience that offers horse-back riding and cattle drives but also has spa experiences and more relaxing activities.
Out of both of these, a working ranch offers a more authentic experience.
Dude Ranch vs. Guest Ranch: A dude ranch usually lasts for six days, while guest ranches last for a few days (2-3). Dude ranches have a higher guest capacity.
The 7 Best Cattle Ranches for your Ultimate Wild West Vacation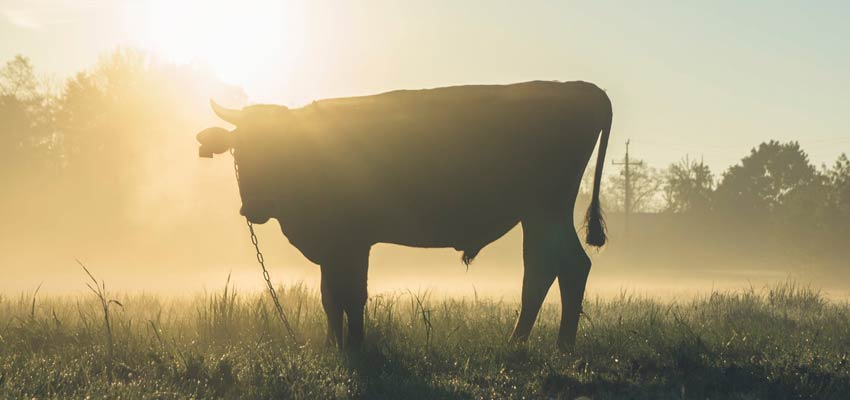 A working ranch vacation offers guests a real taste of what it's like to actually live on a real cattle ranch.
You will get to live out the full cowboy experience for a week! We're talking riding horses, checking on the cattle, learn about the history of the ranch participating in a cattle drive and a lot more.
Located in New Mexico, the Burnt Well Guest Ranch offers a quintessential cattle drive experience.
It has been a working cattle ranch for more than a century, and there you'll get to experience the authentic "old west" style cattle drive – like living on the prairie and moving the cattle.
This working ranch vacation is as authentic as it gets – lasting for a week, you'll ride for miles each day in the true old west and the ranch will support you with all the needed supplies.
All you need to do is come with a go-getter attitude and get ready to shout "giddyup!"
The Sylvan Dale Guest Ranch makes for a great wild west vacation where you're bound to find your inner cowboy.
You will get to directly help the cowboys in their daily chores, you'll drive the cattle, and you will help the cowboys round up the cattle as well.
You can choose from their overnight pack trips for the ultimate working ranch vacation.
If you're planning on having a cattle drive vacation that includes taking part in a large cattle drive then Focus Ranch should be one of your options.
Between May and September, you can join dozens of travelers and help the staff at Focus move over 1,300 head of cattle where you'll be moving across some of the West's most staggering scenery.
At the Chico Basin Ranch, you'll get to see what the real Old West was like.
This true working ranch will have you performing every task that cowboys usually perform to keep the ranch functioning.
This working ranch vacation will be all about joining the staff in their daily chores: this includes anything from mending fences, repairing trucks, moving cattle and even branding.
The best thing about it all?
You'll need to do all of this on horseback! This is the ultimate cattle drive vacation solely because of the lack of luxury amenities and comforts.
This ranch is owned by the Nature Conservancy, meaning that the ranch itself is situated amidst incredible landscapes.
From lush forests to wetlands to dunes, the 103,000-acre working vision gives you a great opportunity to take part in a working ranch and have the ultimate cattle drive vacation.
You will not only move cows, but you'll also herd thousands of buffalo, and you will help sustain the land.
The cherry on top? You'll get to learn all the cowboy traditions that have helped preserve American ranches making this an incredible working ranch vacation.
At the Double Rafter Ranch, you can have the cattle drive vacation of a lifetime.
Forget about getting pampered and coddled – this ranch will give you the ultimate cattle drive.
The experience lasts for six days where you'll be horseback-riding amidst the mountainous terrains or Wyoming. Every night, you'll be staying in an 1800's-style tent while having dinner by the campfire.
The Tanque Verde Ranch is set amidst 60,000 acres of desert landscapes.
This is the largest dude ranch in the US with more of an upscale/luxury vibe. This is not a working ranch – instead, you'll get your authentic cowboy experience by participating in plenty of outdoor adventures.
Are there family-friendly ranches?
Yes! There are plenty of ranch experiences that offer kid programs. Whether you're looking for a dude ranch or a guest ranch, you can always find the right ranch for your family vacation.
Some of the family-friendly ranches include:
Sundance Trail Ranch in Colorado – Family-friendly, pet-friendly and offers everything from hiking and horseback riding to whitewater rafting.
The Red Rock Ranch – This ranch gives the children a chance to experience the Wild West in its full galore, with horseback riding, recreation rooms, swimming in a heated pool amidst the red rocks and a lot more.
7D Ranch, Wyoming – This ranch has a specific program targeted at kids ages 3 – 12 years old that will allow young people to experience the true meaning of a cowboy vacation.
Elkhorn Ranch – Here families can ride either separately or together, play outdoors, shuffleboard, play tennis and much more.
What to pack for a cattle drive vacation?
For you to have your cowboy vacation, you need to think like a cowboy!
Pack lightly for the cattle drives.
Always bring layers.
Bring comfy shoes that have been broken in.
Bring a small flashlight.
Pack a rain slicker.
Chaps and riding gloves to protect your legs and hands.
A cowboy hat!
Do I need to know how to ride a horse for a cattle drive vacation?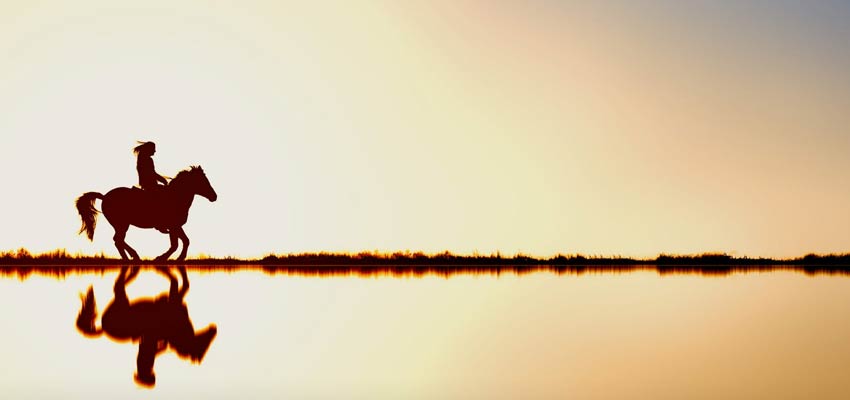 Before your trip starts, make sure that you spend as much time on a saddle before. Most cattle drive vacations require some horseback-riding experiences, and the more in-shape you are, the better.
The activities and the amount of horseriding you'll do depends on:
What type of ranch you've chosen.
What type of package you've signed up for.
The duration of your trip.
Most of the time, you will need to spend at least some time on the back of a horse. Some ranches offer basic horsemanship courses but you will need some prior background.
Physical fitness to endure all the time you'll be sending saddled up is a must. A lot of people underestimate the amount of fitness needed to ride a horse for long hours!
Have you been on a Cattle Drive Vacation?
Cattle drive vacations are the best way to fully experience the cowboy life in the US – from exploring the gentle trails of the US, to saddling up and working on a cattle ranch!
If you're already driving along Route 66, consider making a stop at a ranch to get the full western experience.
Have you been to any of the ranches listed above? Please share your experiences below!