While many people tend to think of Napa Valley when you mention wine country, they'd be remiss to think it's the best and only option for wine tours in the US.
Missouri might seem like a strange location for a wine capital, but the Hermann Wine Trail (located between Hermann and Haven, Missouri) proves it can be done. And fantastically at that.
The Hermann Wine Trail consists of 7 family-owned wineries situated on farms spanning over 20 miles of lush fields and sprawling forests.
The wineries are located around the quaint historic town of Hermann, which is sometimes also called Little Germany.
The seven wineries include Adam Puchta Winery, Bias Winery, Dierberg Star Lane Tasting Room, Hermannhof Winery, OakGlenn Winery, Robller Vineyard and Stone Hill Winery.
They all hug the Missouri river too, so not only do you get to relax with a glass of wine (or three), but you also get to admire the spectacular views of this charming countryside.
Today I break down the best things to do on a Hermann Wine Trail trip so you can spend your time focusing on all that good wine.
The Best Things To Do In Hermann, Missouri
1. Attend a Wine & Food Pairing Event
There are six big annual events held at the Hermann Wine Trail every year that you can choose to join when planning your visit. The individual wineries often host a few other smaller weekend events throughout the year as well.
Each winery offers a different wine and pairing for the main events, which means it's worth visiting them all if you'd like to get your money's worth – which is currently $30.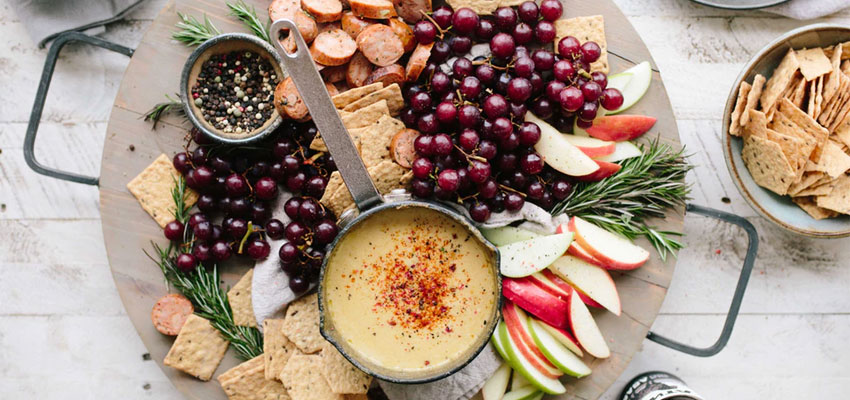 If you're considering any of these events, keep in mind that the tickets have to be bought ahead and they often sell out so plan for that.
Just note that these are considered "tastings" so you won't be getting a full meal at each location, and the ticket price doesn't include transportation either so you need to be able to get to and from each winery on your own as well. You are free to visit each winery as you please though, in no particular order.
Here are the six annual Hermann Trail events:
If you're as much of a chocoholic as I am then this is sheer bliss. Every winery pairs a different type of decadent chocolate dessert with a specific wine.
The wines usually tend to be on the sweet side as well, so if that sounds like a sweetness overload then you might want to pass up on this one. Sugar overload aside, this could be the perfect Valentine's weekend getaway.
This is an event geared towards foodies for sure. Each winery pairs up with a local farmer who provides fresh local ingredients for their tasting.
The tastings contain a mix of salty and sweet, and you actually get to meet the people who grow the food you're eating.
The name pretty much says it all: on this wine trail event, you'll be eating bacon all day. From candied bacon to bacon cream cheese, there's a lot of it to go around.
If this doesn't satisfy your need for bacon then I don't think anything can.
Getting fresh berries and a delicious barbeque in the middle of the summer while drinking wine in a cool wine cellar is probably the ultimate treat.
Start off the Holiday season with a bang – and some wine! I really love the idea of pairing good wines with comforting festive food like Fall Spiced Coconut Rice Pudding.
If you do too, then this is a really fun festive event to do with friends or family.
Honestly, probably nothing goes better together than cheese and wine. French people know it, Clinton Kelly knows it, and we know it.
So if you want to go the traditional route of food and wine pairing then this should be your top pick!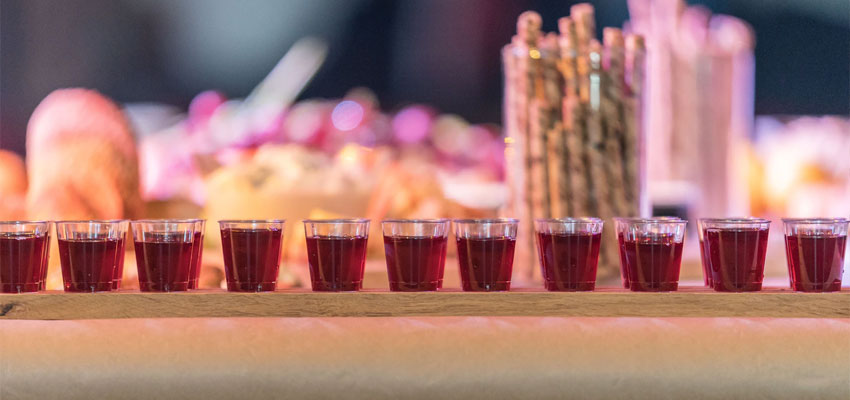 2. Learn About the Wine-Making Process
Wine is unmistakably a big deal to those who own and work for the wineries on the wine trail.
They're always only too happy to start conversing about the winemaking process, and flavor, and tannins and pretty much everything that has to do with wine.
Every winery has its own unique history and traditions too and if you're interested then feel free to ask around about it.
3. Walk Around the Quaint Town of Hermann
The history of Hermann and the surrounding area is rooted in wine-making as the first (mostly German) people who settled here looked at the vine-covered hillsides and decided to start cultivating grapes.
It obviously worked out quite well for them, and they even went on to help out when the vineyards of southern France were devastated in the 1860s by the phylloxera blight.
I won't go into the town's entire history right here, but if you're interested in that sort of thing then there are plenty of places to learn more.
You can learn about the area's fascinating history by visiting the Historic Hermann Museum at the German School. There's the Deutschheim State Historic Site as well, which has preserved the first settlers' architecture and furniture and gives you a glimpse into what the daily life of the German immigrants in Missouri was like in the 1840s.
Town history aside, there are some great shops, antique stores, and restaurants in the town as well.
So you can spend a whole day just seeing the sights if you like. There are a couple of really nice breweries in town too so you don't have to stick to wine the whole time you're there.
4. See the Sights on the Hermann Trolley
If you want an easy way to get around town (and the various wineries and vineyards around it) then the Hermann Trolley is a fantastic option.
You'll get to see all the top sites and learn a bit more about the town's history.
Best of all, the trolleys do go past the seven wineries on the Hermann Wine Trail so you can drink without worrying about who's going to drive.
The trolley owners are also very accommodating. If you call them ahead of time then they'd be happy to pick you up wherever you're staying and drop you off there as well.
The trolley costs $20 per person per day, but you pay that once-off fee and then you can use the trolley as much as you like.
5. Get a Taste of Oktoberfest
Since this is a town with roots back in Germany, they really take their Octoberfest seriously. It might not be the real Octoberfest, but if you can't afford to go all the way to Germany for that then this is the next best thing.
This annual traditional event is held every weekend during the month of October. Keep in mind that Oktoberfest used to be held across the whole town of Hermann but now the event is mainly limited to the Jaycee Bier Garten and Stone Hill Winery areas.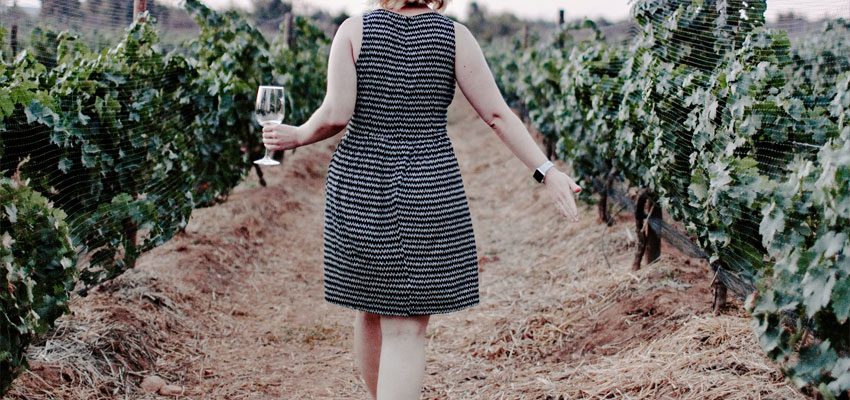 Information And Tips On Visiting Hermann
What to Wear
The weather in Hermann goes to both extremes: it gets hot and humid in the summer and very cold in the winter. Hermann tends to be overcast for most of the year, though it does get a few months of sunshine during the summer months.
If you're not going between May and September then I'd suggest you pack some warm clothes. Although packing at least one set of warm clothes for a summer trip to Hermann isn't a bad idea either.
What to Expect
Hermann is a small town, and if you aren't there to drink wine or beer, or admire the surrounding nature and the town's history, then it can be quite a boring trip.
Also, the town is pretty old and, even though it has its own set of charms, the middle of Hermann itself isn't necessarily a picturesque place.
There are a few beautiful buildings and you can get some pretty shots at the right angles, though.
The town mostly thrives on all the wineries in the area and on people who come to hike and bike in the surrounding hills.
What to Eat
Bratwurst is a type of German sausage and if you're going to be in Hermann then it would be almost sinful not to try the different bratwursts on offer.
Pretzels go down well with beer but they're great on their own too. These are especially a staple food during Oktoberfest.
Different cheeses are always on offer in this town, but especially from the wineries. What's a glass of good wine without some cheese after all.
Puddingbrezel is a classic German pastry that is sold in some of the bakeries in Hermann. It's basically a "pudding pretzel" which kind of looks and tastes like a Danish but it's filled with vanilla pudding or custard.
Make the Most of Your Time at the Hermann Wine Trail
Hermann is just a short drive from St. Louis – one of the best places to see fall colors in the US – so try to plan a stop there if you're going for Oktoberfest or just any time during the fall.
Although the Hermann Wine Trail is great whenever you decide to go, and is the perfect destination for a weekend getaway.