The caves in Oklahoma are only a handful, but they are quite big and offer different experiences for families with small kids, experience spelunkers, or just regular tourists wanting to see something cool.
In this post, I'll talk about Alabaster Caverns State Park and Robbers Cave State Park – two separate parks with multiple caves hidden either in plain sight or just beneath the surface.
Where are the Caves in Oklahoma?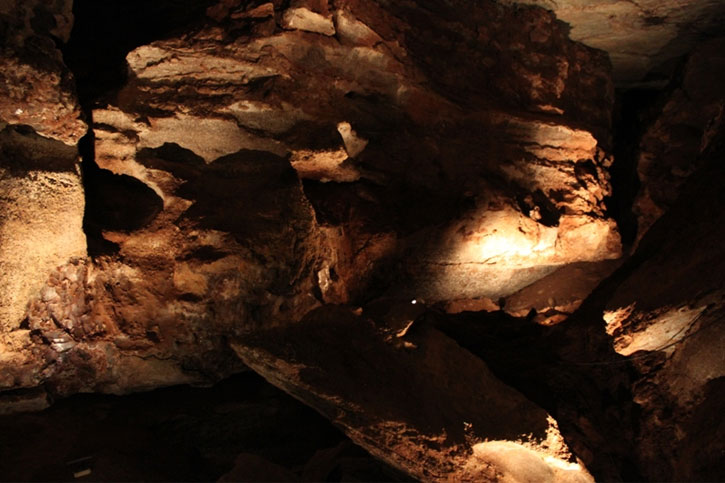 Oklahoma is actually home to several big caves, but many of them are closed to the public.
For example, the Ozark Caves Preserves is a 316-acre protected area in northeastern Oklahoma that takes care of very-rare big-eared Ozark bats, a limestone cave, and underground streams (which is reportedly home to one-of-a-kind aquatic species).
Another example of this is the Selman bat cave.
For over 25 years, the Oklahoma Department of Wildlife Conservation has been making sure that migrating Mexican free-tailed bats arrive in Oklahoma caves in spring, give birth, and feed their pups safely throughout their stay.
The public is allowed to view the bats going in and out of the Selman bat cave, but only from afar. You also need to register in advance before participating in any Selman Bat Watch.
Location: 217036 OK-50A, Freedom, Oklahoma
Fee: No entrance fee, but tour is required. Kids under 5 years old can visit free of charge, $7 for kids 6-12, and $10 for adults.
Guest info: Guided tours begin at 9AM and end at 4PM (only from April to September 30)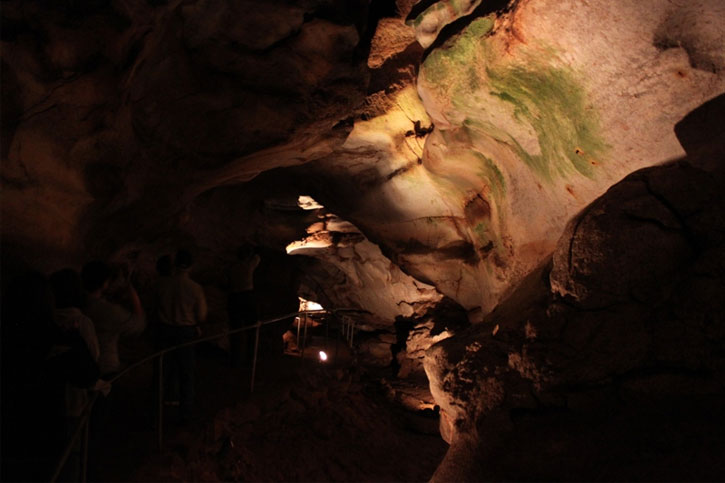 Alabaster Caverns State Park is a 200-acre park located in Freedom, Oklahoma.
The park is named after "Alabaster," an extremely-rare, fine-grained, translucent form of gypsum. And the world's largest natural gypsum cave is located here.
Alabaster Caverns State Park has the only gypsum show cave (meaning, open to the public) in the entire country.
In fact, the park has four caves, which range from 600 feet to 1,300 feet. Each of the caves bring something different to the table. While others are more ideal for experienced ones looking for the next wild caving destination, other caves are guided, family- and tourist-friendly attractions.
Alabaster Caverns State Park's guided cave tours
The caves recently had extensive lighting overhaul. This revamp ensures that all visitors are welcomed to the caverns with a well-lit path.
Note that group tours are only limited to 40 people per tour for safety reasons.
For field trips or bigger groups, take this into account when crafting your itinerary.
I love the lantern tours here.
While it is more expensive (it costs $20/person), exploring the Alabaster Caverns at night (from 7PM onward) with lanterns are next-level.
If you're interested, these Alabaster cave night tours are only available during the first and third Saturdays of the month in the summer through Labor Day.
Insider tips when visiting Alabaster
Alabaster Caverns State Park is open from April to September 30. You won't be issues permits between October 1 and March 31, since migrating bats (about 16,000 of them across 5 different species) hibernate in the caverns during this time.
Because the cave can be cold and damp (more than the average cave), wear closed-toe, non-slip shoes and a jacket.
Make reservations, especially if you're visiting as a big family or group of friends. It is recommended to contact the park office at least 2 weeks in advance.
Holidays, summer breaks, and field trip season can fill up the park's calendar quickly.
Alabaster Caverns State Park isn't just a cave. Once you've come out of the cave, you can head over to the horseshoe pit, volleyball court, one of the handful hiking trails, and picnic areas.
If you wish to stay overnight, check out the RV/primitive campgrounds. If you're not in the mood to rough it out, there are group shelters with electricity, water and grills available at the park.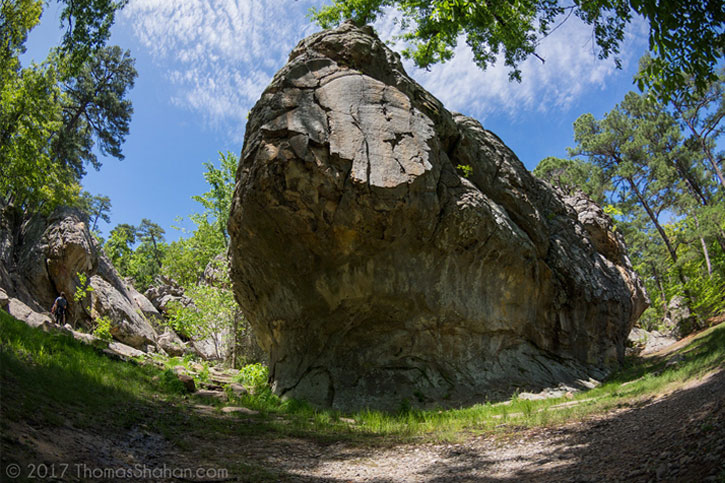 Fee: No park entrance fee. Tour fee begins at $4, but tour isn't required. Guided cave tours are available daily starting at 9:30AM
Guest info: Open 365 days a year, any season, from 8AM to 6PM. There's a fee of $8 per vehicle to access the entire park for Oklahoma residents or $10 for non-residents.
Located in a peaceful, hilly woodlands of southeast Oklahoma, Robbers Cave State Park is a perfect weekend getaway destination if you want to get one with nature.
Robbers Cave is the heart of this park. It's the attraction people visit, thanks for its rich history. The cave is known as one of the hideouts of outlaws like Jesse James.
You can choose two trails to get to the cave:
the 0.75-mile long "Cave Trail" is less strenuous and better for visitors with young kids, even if there is a bit of an uphill climb near the cave. Just be more careful when climbing.
the CCC trail (shown below) is more challenging and extremely steep. Don't worry – it is still doable even if you're not expert spelunkers.
Regardless of which trail you choose, make sure to check online or stop by the office and see if the trail is open. During strong rains, you might not be able to access CCC trail since the narrow bridge that you'll need to pass tends to flood.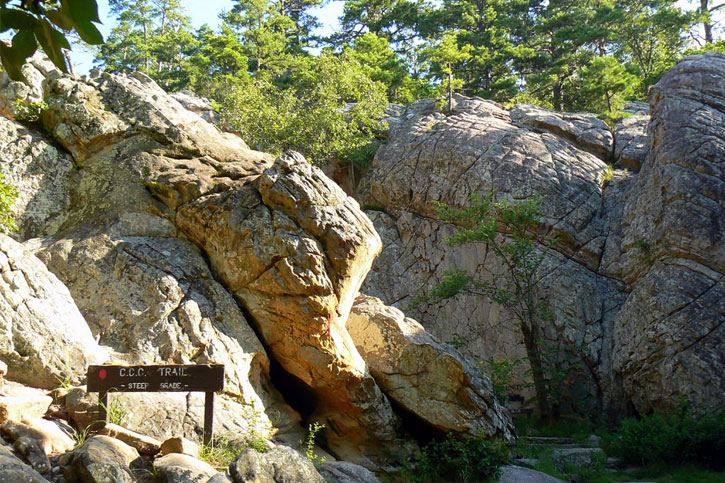 Aside from cave tours, visitors of Robbers Cave State Park can also take advantage of all the hiking trails. You have plenty of hike options, too!
8 of trails – all of them well-marked – range from 30-minute to 4.5-hour hikes (or 0.3-mile to over 6 miles). Pick based on the activity you have in mind.
One trail leads to a Lake Carlton where you can kayak, fish or go boating.
Another trail, the Outdoor Classroom Trail, leads you to an awesome, walkable bridge over the Fourche Maline Creek
You can also go on horseback riding or join equestrian camps at the Robbers Cave Stables. Prepare somewhere between $30 to $100 per person if you want a guided trail ride. If you have kids, ask about the stable's pony rides and petting zoo (with $3/person entrance fee). Aside from the horses, the small zoo also has an adorable llama, emu, donkey and goats.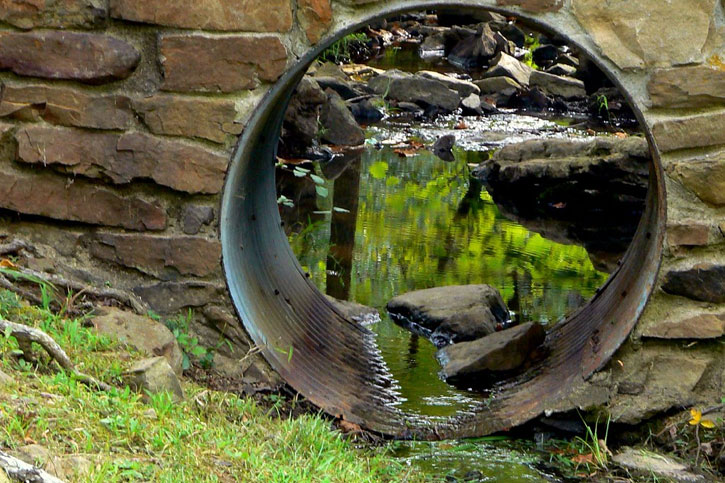 Other activities at Robbers Cave State Park include rappelling off sandstone cliffs, trout fishing (when in season), boating, hunting, and swimming to your heart's content. There's a beach (free entrance, but no lifeguard), a pool with bathhouse (there's $3/person entry for the pool), and a lake all within one park.
If you're fishing or swimming in Lake Carlton, you need to get your ticket at the nature center nearby.
The park also has its own heritage museum, gift shop, playground and a full, 18-hole miniature golf course.
Want to stay overnight at Robbers Cave State Park? You have plenty of options, from cozy lodges and cabins, to RV campsites and primitive tent campsites.
If you're after gorgeous sunrises or sunsets, check if the yurts are available and book one in advance. Both yurts overlook Lake Carlton. There are two yurts available for rent, which has a queen-sized bed, sofa and mini-fridge.
Beyond the caves in Oklahoma
If you have time to visit other Oklahoma attractions, check out the state's coolest lakes, gorgeous waterfalls, and numerous golf courses.
Of course, if you're on a mission to visit all of the life-changing caves in the country, check out my cave guides for the following states:
My favorite otherworldly caves are ice caves (when ordinary caves are filled with icicles and snow in the winter). If you haven't seen or been inside one, check out the ice caves of Colorado.