The caves in West Virginia played a role in the state's history.
The caves used to be a major source of saltpeter, one of the main ingredients used in gunpowder throughout the Civil War.
Today, these West Virginia caves are more recreational in nature.
But they still have awesome geological formations like stalactites, stalagmites, columns, draperies, and flowstones you won't find aboveground.
4 Caves in West Virginia Worth Exploring
If you're interested in visiting West Virginia caves for rock formations or cave-residing animals like bats or salamanders, this post is for you.
Read on for my top 4 recommended caves for spelunking beginners…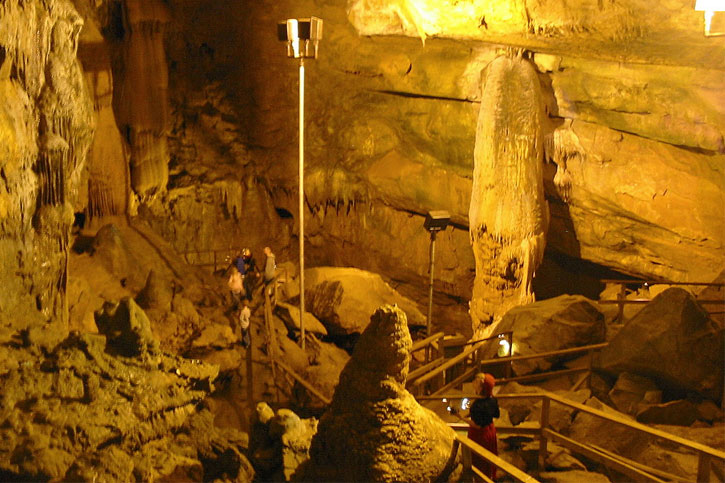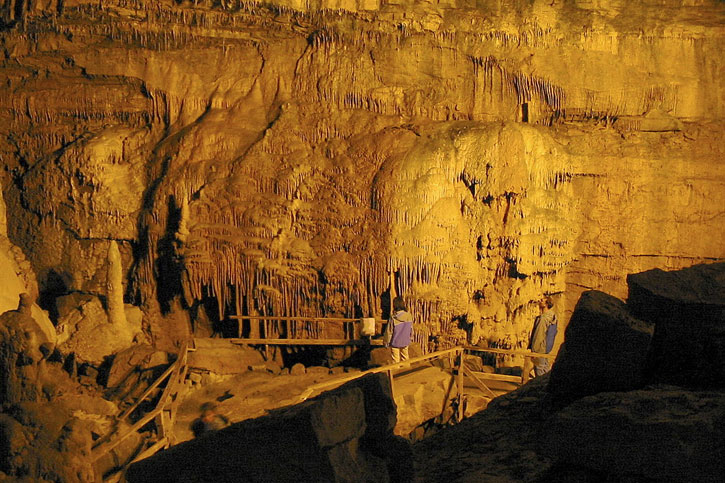 Located in near Lewisburg, Lost World Caverns is one of the most famous caverns in West Virginia.
The general-admission tour is a 45-minute, self-guided tour where you can literally journey down the depths of the earth and be exceptionally close to plenty of stalactites and stalagmites.
The best thing about Lost World Caverns is you can tour the place on your own and skip parts or take more time marveling at other interesting parts like the hexagonal blocks and large columns. Most of the path is well-lit and safe with well-maintained handrails on most of the walkways.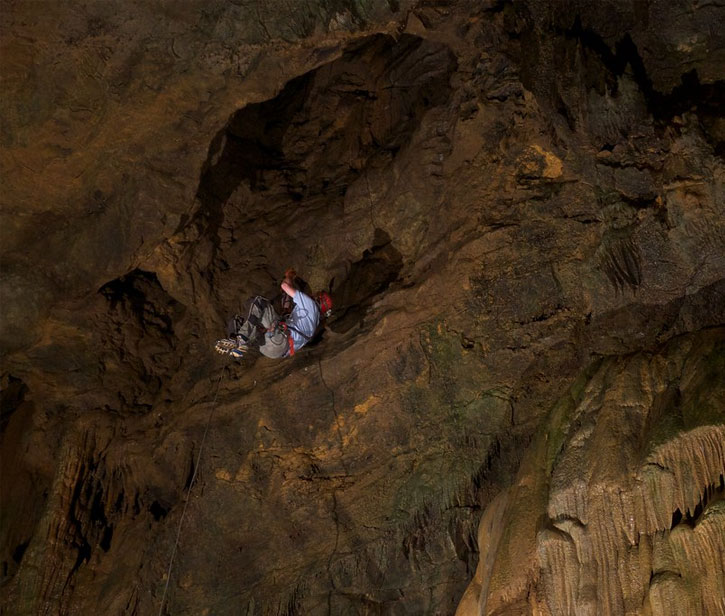 The bad news is, some people touring beside you can be unruly. During peak season, Lost World Caverns can be crowded and detract from your entire experience.
Some parts of the cave is closed off for general-admission visitors. This is because Lost World Caverns also offer the guided "Wild Cave" tour, which costs more, takes 4-hours long, and is ideal for experienced cavers.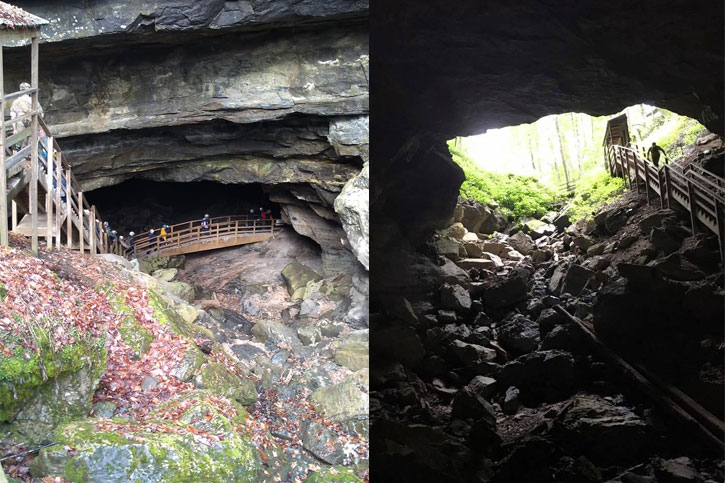 Fees: Adults $14, Children (6-12) $7, Kids 5-year-old and below go in free
Guest info: Open Monday to Saturday from November to March. Call +1-304-645-760 for tours during April to October.
Organ Cave is one of the longest caves in the world (with 45 miles of mapped passageways). This cave can even be longer in actual, since over 200 passageways are yet to be surveyed or mapped.
Located near Lewisburg, within Greenbrier County of West Virginia, this prehistoric cave has several titles, including:
National Natural Landmark
National Landmark of Historic Places
West Virginia Civil War Trails
Historic Natural Cave in 2008, on the History Channel "Cities of the Underworld" special
Organ Cave focuses on the role of our caving system during the American Civil War. You can even see remains of the Civil War mining preserved and discussed by the tour guide.
The cave is also home to thousands of prehistoric fossils. In the late 1700s, the first three-toed sloth was unearthed here. It's no wonder many school tours and educational trips pass by this cave.
Organ Cave is one of my favorite cave entrances I've ever seen. Inside, there are unlimited examples of stalactites, stalagmites, and flowstones for geology fans to check out.
Guided tours are offered year round. In the off-season (November to April), private tours are welcome. You just need to book a reservation.
Groups (5 people or more), military members, and schools are given discounts. No checks, credit cards accepted here, so please bring cash.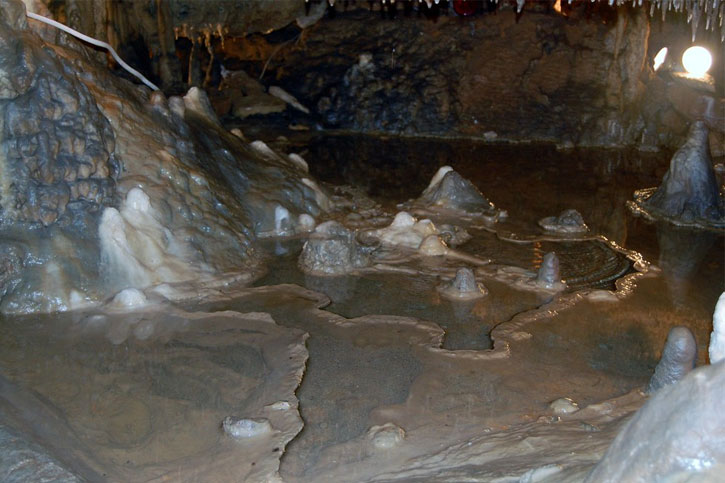 Fees: $13 to $15 for adults (guided 1-hour tour)
Guest info: Open 11am to 7pm on Wednesdays through Sundays (closed on Mondays and Tuesdays)
Seneca Caverns, located in Eastern West Virginia, near the Seneca Rocks, has been a major trade route of Native Americans through the Appalachian Mountains. They also used the caves for shelter, storage and ceremonies in the early 1400s.
Since 1928, Seneca Caverns have been welcoming visitors wanting to experience the 165-feet deep caves.
Today, the place even has its in-house restaurant, and gemstone mining area for kids.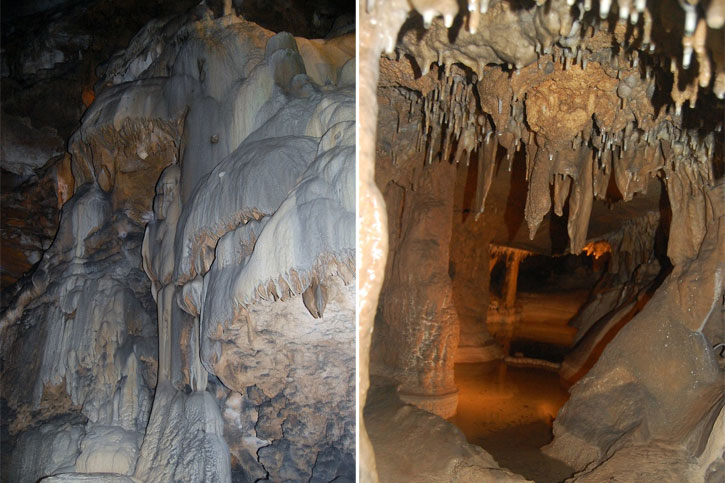 The guided hour-long tour takes visitors a mile down to the cave's underground chambers and stunning stalagmite, stalactite and flowstone features that were gradually formed for over 400 million years.
Seneca Caverns also offer group tours (15 to 25 people per group), but the have to be pre-arranged and pre-booked.
The cave maintains a cool 54°F temperature, even during the summer.
Nearby, Seneca Rocks offer rock climbing and hiking opportunities for you and your family. If you have kids with you, the place also has a playground (with swings) and picnic area to keep them busy.
If you're staying nearby, Seneca Caverns can assist you in joining activities such as horseback riding, golfing, Cass Scenic Railroad tour, chasing Blackwater Falls, climbing Spruce Knob Mountain, hiking Dolly Sods, and more.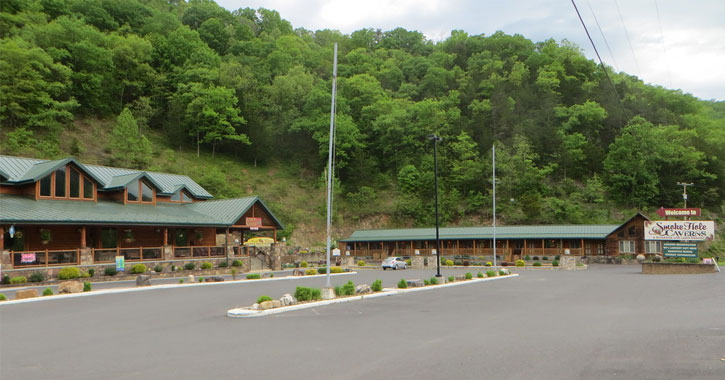 Location: 8290 N Fork Hwy, Cabins, WV 26855
Fees: $12 to $17 (Kids age 4 and below go in free)
Guest info: Open from 10 am to 4pm, group tours and accommodation available
Out of all the caves in West Virginia, Smoke Hole Caverns is probably the most popular, especially for those who grew up in the area. This cave has always been a go-to stop on field trips growing up.
The good news is Smoke Hole Caverns has been well-kept and (even improved upon) with additional amenities.
Historically, Smoke Hole Caverns used to be the place where Seneca Indians smoke wild game. Whenever they do this, the fires and smoke of the slow-burning wood swirls out into the valley that the early settlers called this spot "Smoke Hole." During the Civil War, immigrants used the well underground as water source for their corn whiskey production.
Today, Smoke Hole Caverns is a popular tourist destination for anyone interested in exploring a spectacular cave with an underground river and well-preserved rock formations.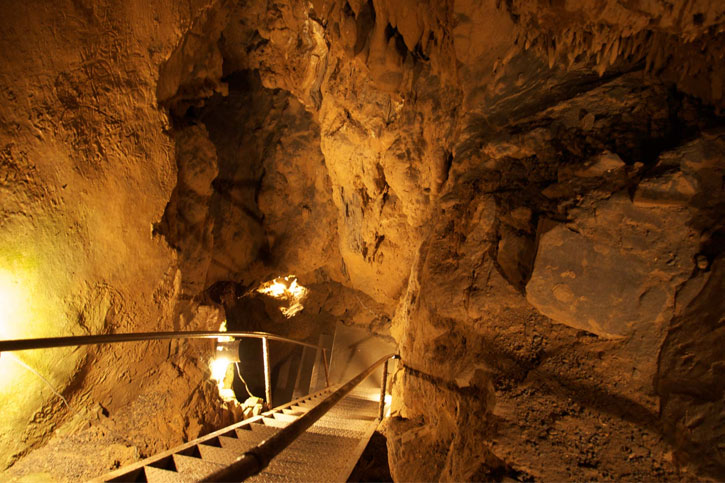 I am in-love with the Room of Million Stalactites, a part of the Smoke Hole Caverns that showcases a massive amount of stalactites covering the ceiling. This is actually considered the second-highest cave ceiling in the eastern US.
Another unique feature of the cave is the underground pool with plenty of trout.
The entire cave enjoys a consistent 56°F degrees temperature all year long. As such, you can still visit the cavern even in the hottest West Virginia weather.
If you're visiting from another state, you can stay at the Smoke Hole Resort (about two miles away from the cave). Aside from gemstone mining (from April to October) and hiking Seneca Rocks, the place also helps arrange for various local attractions.
Spelunking America: Beyond the Caves in West Virginia
West Virginia caves are popular destinations for adventure tourism. But if you're not yet ready for extreme spelunking, rappelling down caves, crawling tight caverns, and zip-lining your way to the cave, the caves above are perfect introduction to caving for both kids and adults.
I always say if you can visit the best caves in the US, do so while we still can. We never know when an earthquake or other natural catastrophes could deem one of these caves inaccessible to tourists. Here are other caves you can plan to visit next:
If you have more time to explore West Virginia, check out my guide to WV waterfalls if you're in the mood to hike with awesome waterfall payoffs and the best things to do in West Virginia.