Lovingly called the "Switzerland of the USA," West Virginia is famous for its natural beauty, architecture contributions, rich Civil War history, and as one of the most scenic states in the country.
If you're looking for things to do in West Virginia and this is your first time to visit this eastern U.S. state in the tree-covered Appalachian Mountains, here are plenty of options to do starting with the classic attractions.
5 Most Popular West Virginia Attractions
1. Harpers Ferry and the Appalachian Trail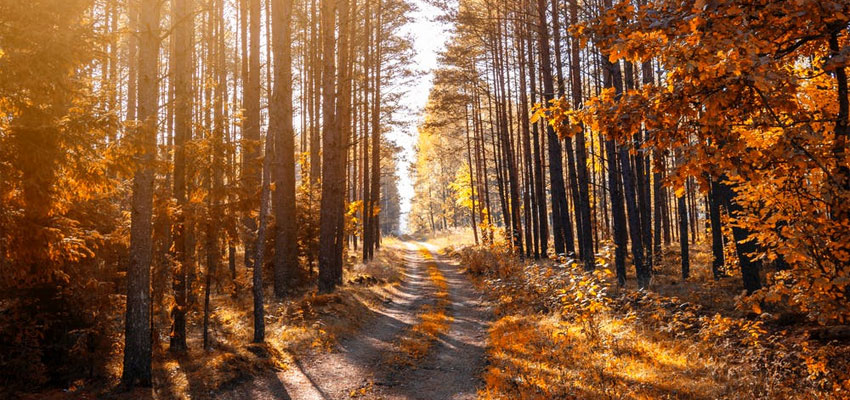 The Harpers Ferry National Historical Park is home to museums and exhibits.
The park features over 20 miles of hiking trails, including four miles of the popular Appalachian Trail (which crosses 13 other states).
Because the Appalachian Trail Visitors Center is located in Harpers Ferry, this area can be quite busy for hikers passing by from other East Coast national parks, or even those who are just beginning their adventure.
2. Blackwater Falls State Park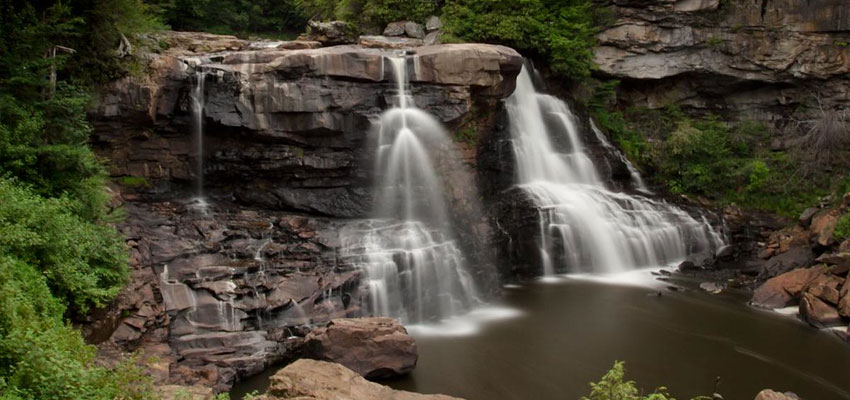 One look at the stunning 62-foot-high Blackwater Falls and you know it's going to be a Top 3 with other waterfalls you've seen.
Named after Blackwater River's "dark waters," the Blackwater Falls drops 60 feet over sandstone ledges with breathtaking layers of "colored water" made due to tannic acid from fallen hemlock and red spruce needles
The park welcomes campers, swimmers and nature lovers who would enjoy fishing and relaxing on a boating lake.
Inside the park, you can also visit two other waterfalls – Pendleton and Elakala Falls.
3. The Greenbrier
This "America's Resort" isn't just a hotel where 26 presidents, royalties and foreign dignitaries have stayed, but The Greenbrier has been a National Historic Landmark several times over because of its rich history going back to the 1700s.
The hotel has been a detention center for Japanese and German diplomats during the World War II, a U.S. Army hospital where up to 25,000 patients were treated, and an underground shelter to house the entire U.S. Congress during the Cold War (you know, in case of nuclear attacks).
Today, that bunker (known as "Project Greek Island") is open for public tours.
Other things to do in West Virginia's popular resort include a 40,000-square-foot spa, horseback riding, tennis courts, several golf courses, campsites, and the 78-mile-long Greenbrier River Trail for hiking and skiing in the winter.
4. Seneca Caverns
As West Virginia's oldest-recorded cave, the history of the Seneca Caverns began sometime 460 million years ago. The native Seneca Indians are thought to have used the caves for shelter and ceremonies in the early 1400s.
It was re-discovered in 1742 by a local farmer named Laven Teter and was opened to the public in 1930.
Today, you can access the cavern with guided tours that go down to 165 feet below from the entrance. Don't miss the 60-feet Teter Hall and another, separate cave called Stratosphere Cave.
(Love you some caverns? Check out my post about the best caves in the US here…)
5. New River Gorge National River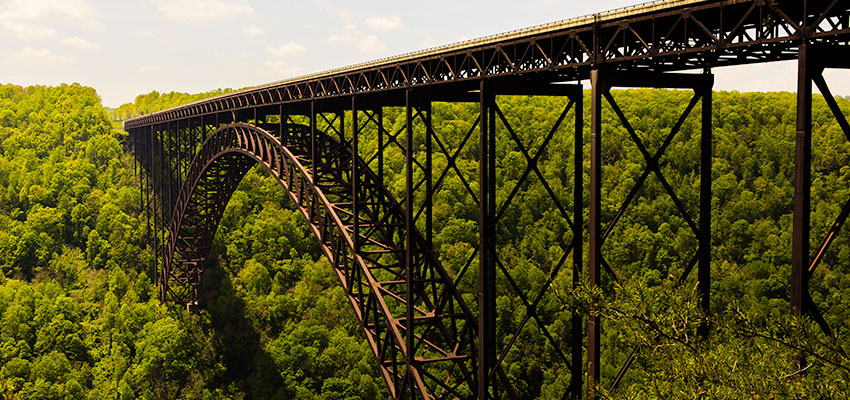 The National Park Service maintains 70,000 acres of park lands along the New River Gorge National River, so you'll never ever run out of things to do in West Virginia's oldest river.
Love bridges? Take a must-have photo op of the longest steel-span New River Bridge, which is 876 feet above the canyon floor.
Hate hiking, but love breathtaking landscapes? Ride the aerial tramway into the bottom of the New River Gorge via Hawks Nest State Park.
Go camping, boating, fishing or hiking with family and friends at the Bluestone State Park.
This park is one of West Virginia's top attractions for a reason – there's a lot of activities to do for visitors of all ages.
Places to Visit in West Virginia
FOR THE HISTORY BUFFS
Trans-Allegheny Lunatic Asylum – This abandoned asylum operated from 1864 to 1994. While most of the 666 acres are closed off to the public, tours are available for those seeking supernatural/ghost experiences.
Charleston, West Virginia – If you're here to learn about the history of this Mountain State, don't miss passing by the picturesque State Capitol Building and the West Virginia State Museum. Both buildings feature exceptional exhibits and information about the state's role in the Civil War, and how West Virginia has developed since.
FOR THE NATURE LOVERS
Coopers Rock State Forest Overlook – Once you reach the forest's main overlook, your jaw will drop with the amazing views of Cheat River, Snake Hill Wildlife Management Area and Morgantown. It's easily accessible, even without hiking, since you can drive to the overlook 20 minutes from Morgantown. But if you've got time, the Coopers Rock State Forest has plenty to offer.
Spruce Knob and Seneca Rocks – The Spruce Knob (located at the Allegheny Mountains) is the highest point of West Virginia at 4,863 feet, so you're sure to see spectacular views of greens and mountains. Nearby, hike to reach the jagged peaks of Seneca Rocks, a popular destination among rock climbers.
FOR FAMILIES WITH KIDS
Cass Scenic Railroad State Park – If you're part of a group with kids, seniors, or any physically-challenged person, make their West Virginia trip a memorable one by riding a two-hour, steam-powered train ride from Cass Depot and Whittaker Station (where you can then go picnic or breathe in the view atop the mountain).
Green Bank Observatory – Aside from the 17-million-pound flagship telescope that you can use to view any area of the sky, the Green Bank Observatory also holds daily tours, star parties, family science labs, planetarium shows and other events throughout the year.
FOR ADVENTURE SEEKERS
Whitewater Rafting – West Virginia is known as a top destination for whitewater rafting. Depending on your skill level, age and tour you choose, you can join whitewater rafting across the Gauley River (for pros only), or Cheat River, Potomac River and Tygart River for beginner rafters.
Base jumping on "Bridge Day" at New Gorge Bridge – The New River Gorge Bridge isn't just an engineering beauty and one of the most famous bridges in the United States, it's also the only bridge that legally allows base jumping. BUT only once a year (more specifically, every third Saturday in October since 1980). People from all over the world visit the place either to base jump with other fellow thrill-seekers, or just to watch the annual festival.
FOR FOODIES
Of course, this list of things to do in West Virginia wouldn't be complete without local-favorite foods to try:
FOR SOMETHING UNIQUE
Mothman Museum at Point Pleasant, WV – Don't miss this small museum and storefront that features all things Mothman, West Virginia's famous urban legend. Walk 30 steps further and you'll see an impressive Mothman statue at the corner of the street. Huge photo-ops opportunity here.
Archive of the Afterlife at Moundsville, WV – If your paranormal tour at Trans-Allegheny Lunatic Asylum or Harpers Ferry ghost tour isn't enough, check out this "National Museum of the Paranormal" and a bunch of historical and paranormal oddities you can't find anywhere else.
Blenko Man at the Museum of American Glass – Representing West Virginia's long history of creating stunning glass, the Blenko Man (a cowboy made completely out of glass) greets visitors entering the free-admission Museum of American Glass.
Things to Do in West Virginia During Winter
Ski, Snowboard and more at Snowshoe Mountain Ski Resort
In regular months, this massive resort offers horseback-riding, chairlift rides, mountain biking, ziplining, rock climbing, canoeing, hiking, fishing and other activities, but once snow hits the ground, the Snowshoe Mountain Ski Resort transforms into a beautifully, snow-covered marvel.
Choose from 3 areas:
Snowshoe Basin – 38 trails, accessible to all experience levels
Silver Creek – 18 trails, with 12 of them available for night skiing
Western Territory Area – steep terrain with 1,500 feet vertical drop, reserved only for advanced skiers
Other winter activities like snowboarding, and snow mobiling are also available. The resort offers group tours, too!
Winter Hikes and Sledding at Blackwater Falls State Park
If you're not into skiing, or just want to enjoy snow and take photos of what nature has to offer, Blackwater Falls State Park gives you plenty of land, water, mountains, and falls to marvel during your hike.
And if you do want some heart-pumping experience during your trip to Blackwater Falls State Park, go sledding instead.
The park even removed the hassle of carrying yourself (and your sled) back up the hill after your ride by building a conveyor belt at the base of the hill to pull you back up to the top every time.
What is your favorite thing to do in West Virginia?
Go start your tour planning with these 20 things to do in West Virginia. And if you're wondering when you should go, spring is ideal due to pleasant weather and fewer crowds.
Of course, if you're going here for rock climbing and whitewater rafting, I recommend you go during summer months.
I hope this West Virginia guide helped you in planning your trip.
If I missed interesting attractions around West Virginia, feel free to share them below…