Beaches and casinos may seem like a pretty grownup place to visit, but there are so many things to do in Biloxi with kids of all ages.
If you're looking at Biloxi, Mississippi, as your next family destination, don't worry! I first visited Biloxi in 2021 and I've only ever been here with kids!
There are plenty of interesting to do here both indoor and outdoors. Let me get you started with…
Indoor Biloxi Attractions for Kids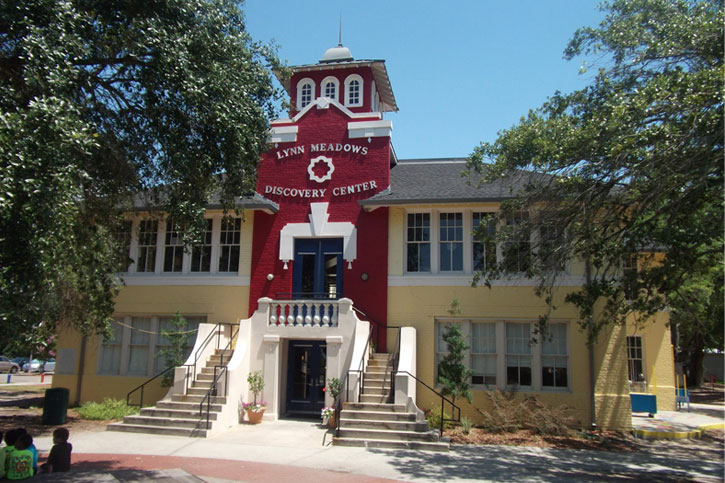 Location: 246 Dolan Ave, Gulfport, MS 39507
Visitor Info: Open Mondays to Saturdays from 10 am to 5 pm; Sundays from 12 pm to pm
Fees: From $5 to $10, depending on guest's age and time of visit (check here for up-to-date museum entrance fees)
Don't be put off with the "old-looking building." This 1915 elementary school building is actually a whimsical and magical place for kids.
Located in Gulfport, about ten minutes from Biloxi, the Lynn Meadows Discovery Center is a family-friendly educational center that even babies will love.
Outdoors, there are awesome treehouses and play areas for kinder-age kids. Bear Camp Bayou, a padded space, was designed for months-old babies to 4-year-old kids.
The Lynn Meadows welcomes kids on the autism spectrum and designed special experiences for them every second Sunday of the month from 10 am to noon.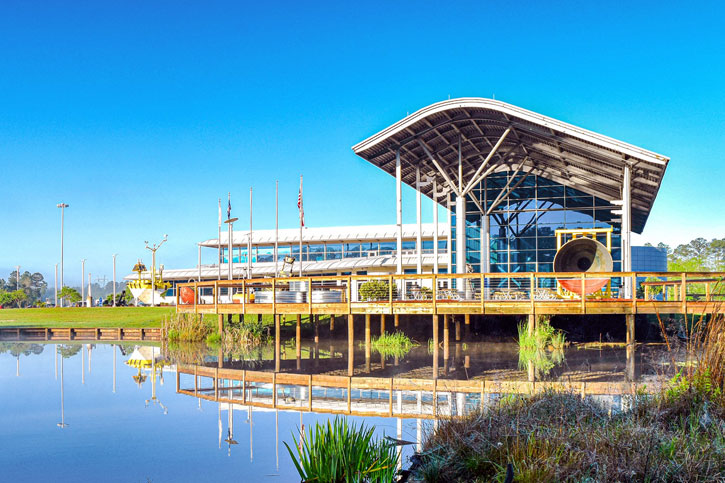 Location: 1 Discovery Cir, Pearlington, MS 39572
Visitor Info: Open on Thursdays to Sundays from 9am to 4pm, Closed Tuesdays and Wednesdays.
Fees: Kids 3 and below FREE, other visitors range from $9 to $19
No, the INFINITY Science Center isn't just for kids who love science. The 35,000-square foot center is for ANY kid who loves cool things.
This award-winning attraction is known for both indoor and outdoors exhibits. Outside you have the tsunami buoy and the center's famous space shuttle, where visitors could test the primary rocket engine.
Indoors, there are plenty of awesome things to see… from astronaut suits to meat-eating plants at the Carnivorous Plants Conservatory, the extremely-interesting Hurricane Prediction Lab to the OMEGA Flight Simulator.
Small kids can learn the fundamentals of engineering with the Big Blue Blocks exhibit, while bigger kids would enjoy the center's dedicated theater, XSPHEREience.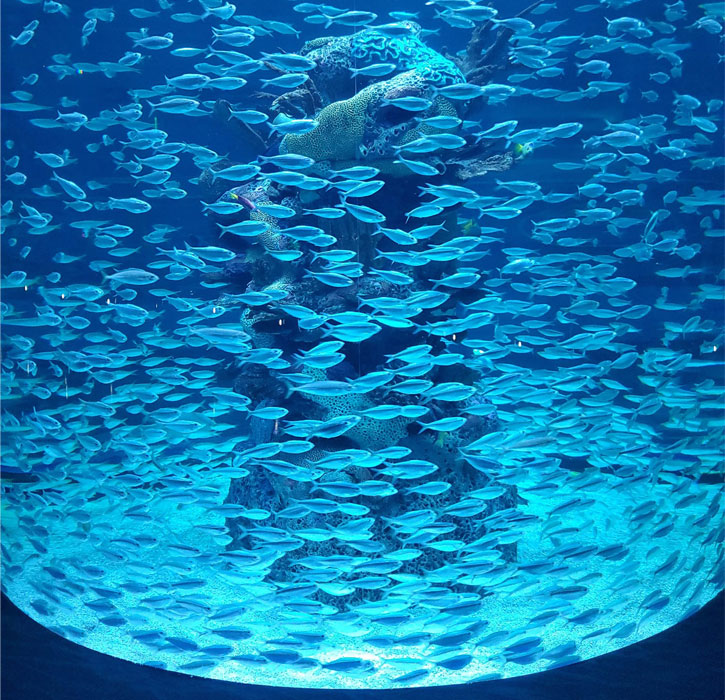 Aquariums are usually designed to accommodate kids of all ages, as well as adults. And the Mississippi Aquarium is no different.
If you're looking for fun things to do in Biloxi, visit the Mississippi Aquarium!
Here, you'll be able to see and experience the following:
Plants professionally landscaped to symbolize the 7 Physiographic Regions of MS
Over 70,000 square feet of aquatic displays
Mississippi's marsh and gulf coast with river otters and dolphins
A healthy aviary
SeaTREK (wear a helmet and go underwater with zero-gravity)
Plus, Mississippi Aquarium is beachfront, so if you can here for Biloxi Beach, you can hit two birds in one stone.
4. Go Museum-Hopping
If you're finding it hard to find things to do in Biloxi with kids of different ages, I recommend you go museum hopping.
There are several museums in Biloxi. They include: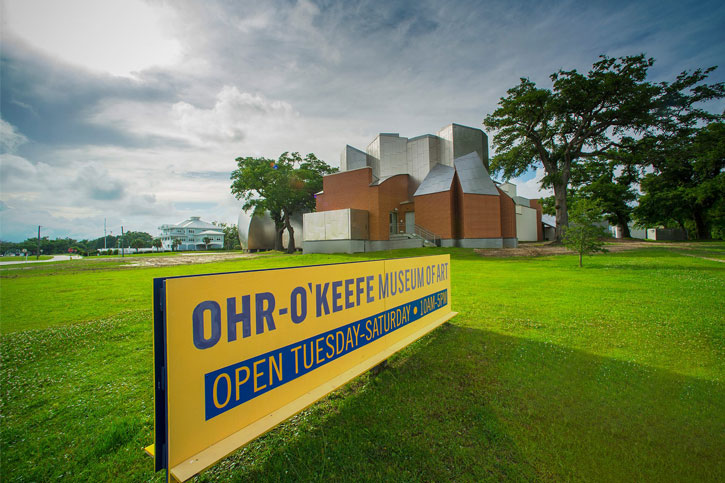 Ohr-O'Keefe Museum of Art is home to many abstract art, ceramics, modern sculptures, photos, paintings, and other works of art.
There is rich information about the Civil War in Mississippi in this Biloxi museum. Teens 15 to 18 years old would find many artwork interesting.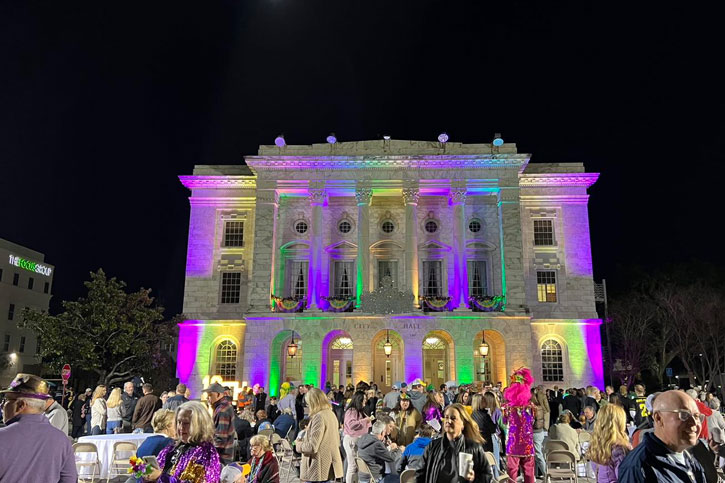 One of my favorite family activities in Biloxi Mississippi is our stop at this museum.
It's not actually advertised as a children's museum in Biloxi MS, but it offers a cultural experience for both kids and adults.
You'll be able to learn Mississippi's deep history of Mardi Gras and celebrate with locals through costumes and exhibits.
It's like a one big street party, but with art!
The Biloxi Coastal Mardi Gras Museum offers lessons in oil painting, pottery, and more.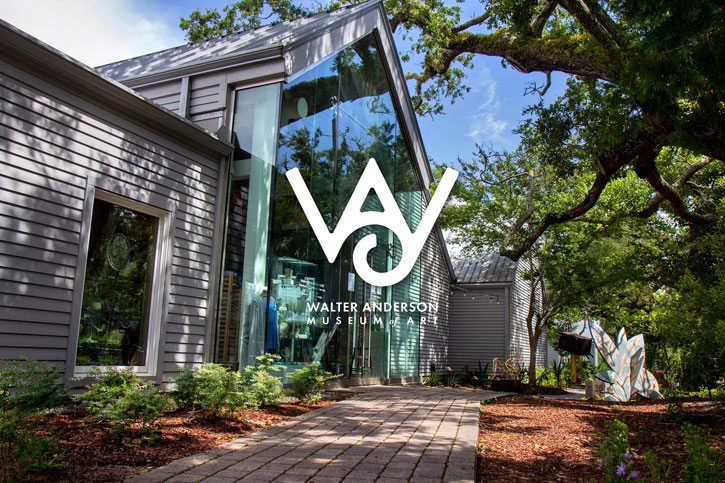 Visitor Info: Open Mondays to Saturdays from 11am to 5pm; Sundays from 1pm to 5pm
Fees: $5 to $10
The Walter Anderson Museum of Art may look like a serious art gallery strictly for grownups, but if you give it a chance, even kids would find the awesome cat art featured inside.
There are many interesting American modern art inside this museum that showcases the vibrant talent of Biloxi and Ocean Springs artists.

Location: 522 Pass Rd, Gulfport, MS 39507
Visitor Info: Closed Mondays and Tuesdays, Open from Wednesdays to Sundays
Fees: $2 for 3 to 12 years old, $5 per adult
Visit the Massive LEGO Railroad at Mississippi Coast Model Railroad Museum and see over 80 model train layouts.
Not only LEGO fans would enjoy this Biloxi attraction. Even kids-at-heart adults who are game enough to ride the miniature trains outdoors.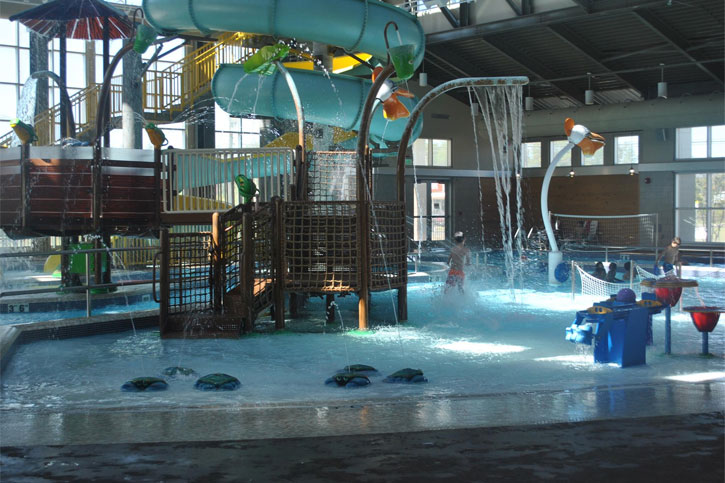 If you're feeling the Mississippi heat, but can't visit Biloxi beach, you can take a day trip at the Salvation Army Kroc Center and cool off a bit.
Kids of all ages would enjoy splashing and sliding at this indoor pool. There's also a lap pool and amenities for water volleyball and water basketball.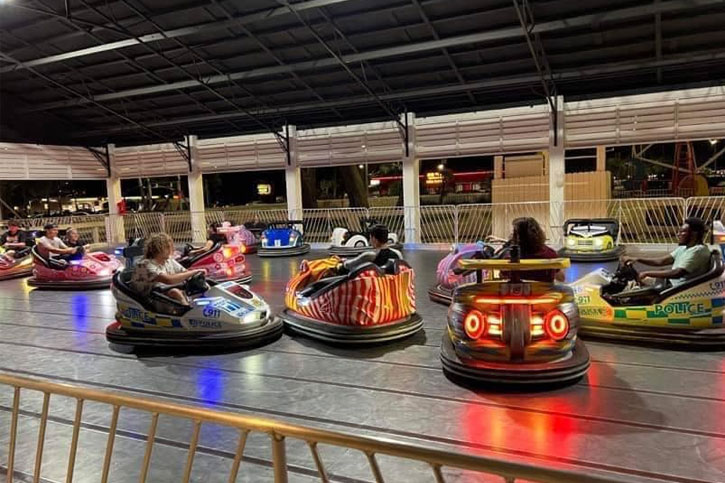 I'm sure you didn't visit Biloxi for arcade and Go-Karts, but if you're on the hunt for fun things to do in Biloxi with kids, I guarantee this stop would make any kid of yours happy.
Big Play Entertainment Center is an easy choice if your family loves riding bumper cards, spending time at the arcade, and playing miniature golf, bowling, laser tag, and more.
Food here is kid-friendly with pizza, burgers, chicken wings and other all-American favorites even picky-eaters would find hard eating.
Things to do in Biloxi with Kids at Night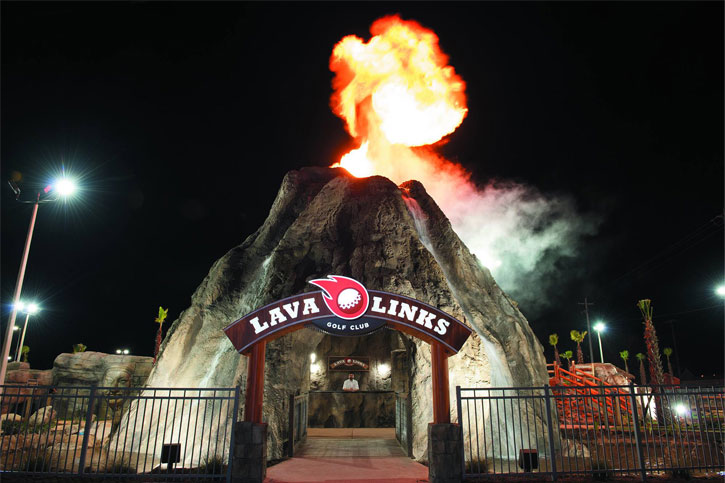 How thrilling do you think it would be for a child to enter into this awesome-looking gate?
The Lava Links Golf Club, which is home to two 18-hole golf course, is located right outside the Scarlet Pearl Casino Resort.
If you find your family finished with your Biloxi itinerary early, head over to this place and enjoy the refreshing waterfalls, lush gardens and an "erupting" volcano while playing mini-golf.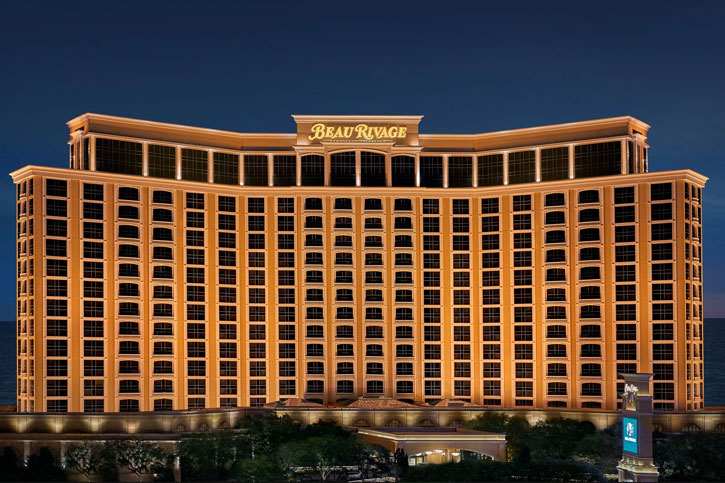 Your Biloxi visit won't be complete without experiencing casinos!
If you're traveling with kids and think a casino won't be considered the best family activities in Biloxi, Mississippi, I'm sure you haven't visited Beau Rivage Resort & Casino yet.
Beau Rivage has everything you're looking for in a casino, plus many kid-friendly activities, such as an arcade, seasonal shows (circus in the summer or Christmas-themed in December).
Food is also good with awesome selections at The Buffet and a comprehensive dessert bar that any kid with a sweet tooth would love.
Outdoor Family things to do in Biloxi with Kids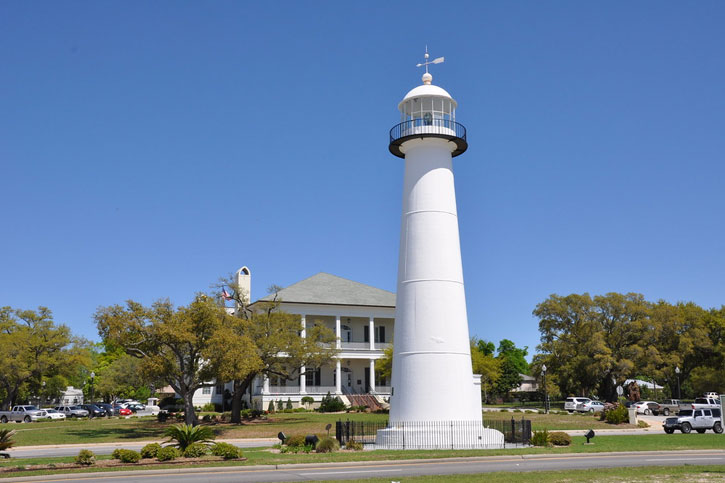 Location: 1050 Beach Blvd, Biloxi, MS 39530
Visitor Info: Only open for 1 hour daily from 9 am-10 am
Fees: Ages 5 and under are free, $2 for ages 6-11, and $5 for ages 12 and over
The Biloxi Lighthouse is the city's most famous landmark. If you're a family of history buffs, you're going to appreciate this stop because the lighthouse is one of the South's first ever cast-iron lighthouses.
Built in 1848, the 64-foot-tall Biloxi Lighthouse is still a beautiful sight. It was operated by mostly-women civilian lightkeepers for about 100 years.
Learn about the lighthouse's history, while taking plenty of IG-worthy photos around the lighthouse.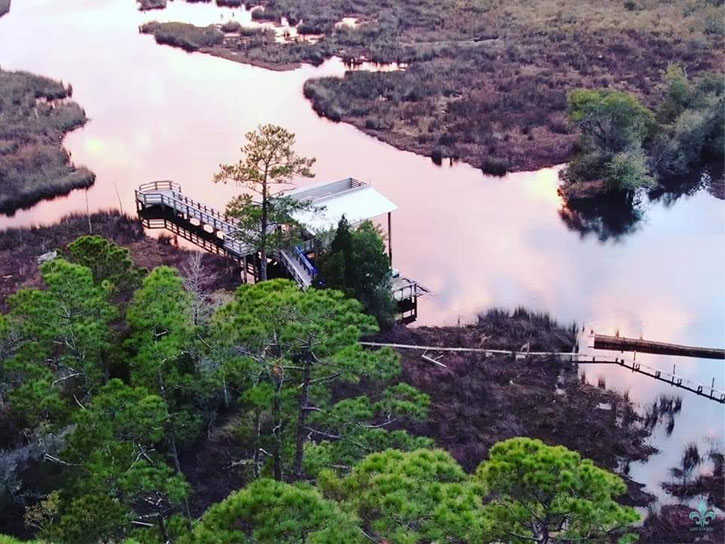 Location: 5107 Arthur St, Moss Point, MS 39563
Visitor Info: Closed Mondays and Tuesdays, Open Wednesdays to Saturdays from 9am to 3pm
Fees: Adult $5, senior (age 55+) or active military $4, Child (age 12 and under) $3
If you're looking to be one with nature and experience Mississippi's unique ecosystem at the same time, go visit the Pascagoula River Audubon Center and take one of the tours there.
This stop can be an education stop as you'll be able to explore Biloxi wildlife up-close, move through the river swamps, view different kinds of birds and learn about what life the waters of Biloxi sustain.
The center also has a nature-themed fine art gallery and virtual explorations (check the schedule before visiting though, this isn't available daily).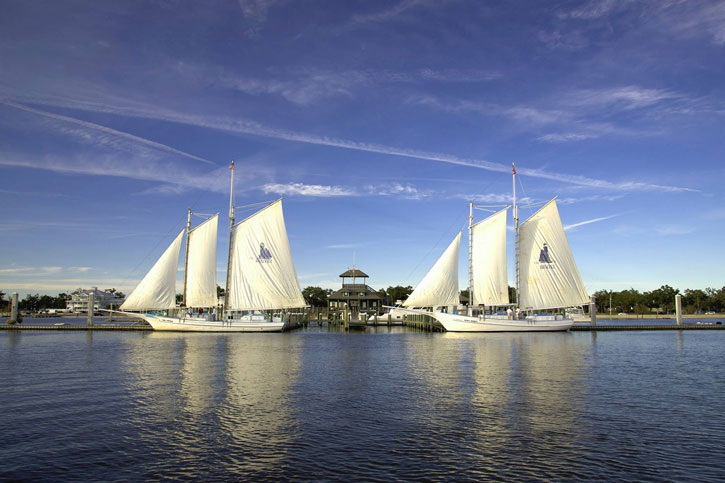 I'm sure parents would enjoy the shrimping trips available here, but kids will keep memories of fishing fondly.
The Maritime and Seafood Industry Museum offers tours (a shorter 70-minute or longer 3-hour tour) if you're up for the challenge.
If not, you can just enjoy the views aboard the 65-foot-long Biloxi Schooner.
This Biloxi attraction, which has been around since 1986, is a must-visit! If your kids are ages 6 to 8 and enjoyed their first go at shrimping, they can even join the Maritime Museum Sea and Sail Adventure day camps held in June and July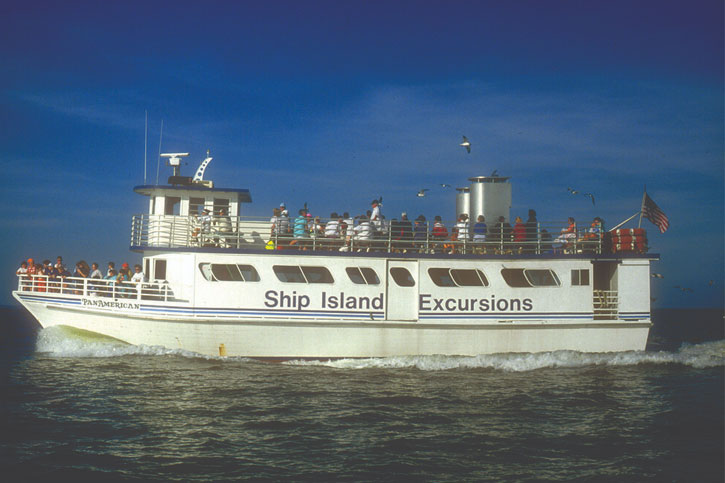 Location: Mississippi, USA
Visitor Info: The island is open for visitors from March through October 10 a.m. to 3:30 p.m.
Fees: $17 to $44 roundtrip, depending on age of visitor
Got a free day during your trip to Biloxi? If you're visiting anytime from March to October, spend a day at Ship Island with your kids!
If you decide to take this trip, your kids would have awesome memories of cruising to/from Ship Island and unwinding on the white sand beach.
There are beach gear rentals and a concession stand on the Ship Island boardwalk. Most tours that offer Ship Island daytrips also come with a free guide tour, so this could be educational as well.
Exploring Other things near Biloxi
If you're staying in Mississippi longer, I recommend you check out other beaches in the area.
Here I featured 8 awesome Mississippi beaches, which are perfect for day trips in the summer.