If you're planning a Disneyland trip with your kids, friends and family members, it's understandable if you're questioning what the best age for Disneyland is.
After all, you wouldn't want your toddler to throw tantrums in the middle of the happiest place on earth due to overstimulation or exhaustion…or your teenage child to just get bored out of his mind throughout your trip, or experience other horror stories you've heard parents talk about in the past, right?
Which is the best age for Disney? Read on to find out the pros and cons for every age group, starting with babies to seniors.
Are Infants the Best Age for Disneyland?
From birth to age 1, babies are absorbing everything in their surroundings.
They're learning colors, brightness/darkness, facial features, movement, and more. So is it wise to bring them to Disneyland so young?
If you're traveling with older kids and the baby will just tag along (they probably won't remember the trip anyway), this shouldn't be an excuse to leave your baby behind. They can still join the photos and look back at them when they're a little bit older.
Pros and Cons of Bringing Babies to Disneyland
In order to enjoy Disneyland with babies, you have to plan ahead to know where the stroller rentals and baby care centers are located.
Baby Care Centers have changing rooms, nursing rooms with tables, a feeding area, a kitchen with a microwave, TV, and an on-site shop (for formula, diapers, meds, and other baby items).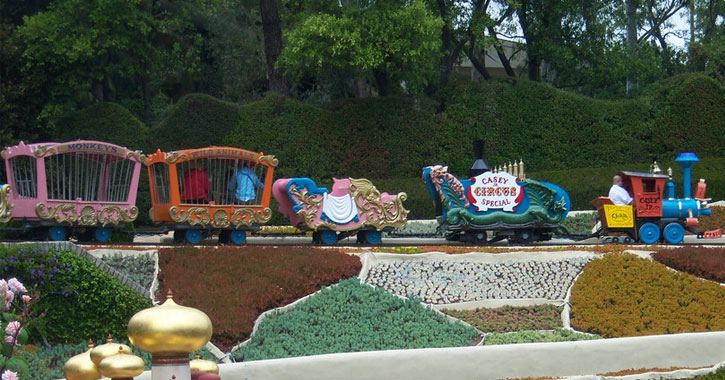 PROS
Free admission: Newborns up to 2 years and 355-day-old kids go into Disneyland for FREE.
Doesn't have an expensive taste: Older kids ask to go on rides/access places, buy toys, or request extra food around the park. Babies are either breastfed or drink formula milk and don't request anything that causes parents to go over their budgets.
Rest anywhere: Babies are most likely going to be lying in their strollers, so if they get tired, you won't have to carry them around the park.
CONS
Someone has to be on baby duty during rides: If you came here in a group and you've queued up in one of the rides or attractions that are not for kids, someone would always have to be left behind to accompany the baby in the stroller. Note that like the train ride above, there are rides available for babies and their guardians to ride on. Plus, the parks have "Rider Switch," which allows any adult guest that had to be left behind with a child gets a turn on the ride/attraction without waiting in line again.
Babies could cry loudly for one reason or another: Babies can get scared of a Disney character like the Beast, or get surprised by a loud noise from the parade, or any other reason that could cause them to cry.
Need to bring a LOT of baby stuff: From extra diapers and clothes to baby gear and special baby food, it's always guaranteed you'll carry more stuff when you travel with babies. Of course, this can easily be solved with lockers available around Disney.
Toddlers Can be the Best Age for Disneyland (for some)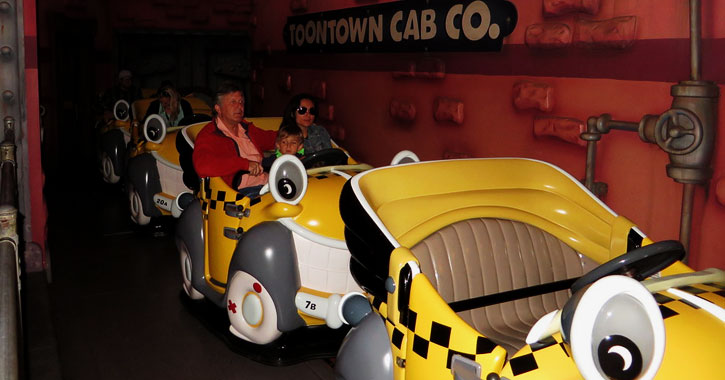 Toddlers are already walking and eating solid food, so their theme park experience can be more personal than when they were babies.
While the chances of toddlers remembering your Disneyland trip is still low, the parents get to enjoy how their toddlers light up when their favorite characters are around, or experience many firsts (first Disney ride, first Disneyland parade, first Disneyland show, and so on).
Pros and Cons of Bringing Toddlers (Age 1 to 3) To Disneyland
Is the toddler stage the best age for Disneyland, then?
Well, kinda.
Here are the pros and cons of a Disney trip with toddlers…
PROS
Appreciate the characters more: Toddlers are able to identify Disney characters already, so they'll be able to feel the magic when one passes by, or if you visit a Disney character.
Still small enough to rest on strollers: The good thing about toddlers is that they're able to walk and run, but once they get tired, you can easily push them on a stroller around the park.
Enjoy free admission: As long as your toddler still hasn't had their 3rd birthday, they can still go into Disneyland free of charge. The parks don't ask for IDs and rely on the honor system when it comes to kids' ages though.
CONS
Not yet potty-trained: If you're still in the potty-training phase during your Disneyland trip, it can be a challenging time to visit.
Require naps: Toddlers are pretty energetic, but when their batteries run low, they need to take a nap to refresh. The problem is most toddlers don't want to sleep in strollers anymore.
Rides require companions: Toddlers have better options when it comes to rides, but they need someone age 14 or older on all ride vehicles to accompany them. If you're traveling with two or more toddlers, your crew has to have equal numbers to save time.
How to Make a Disney Trip Memorable for Ages 4 to 12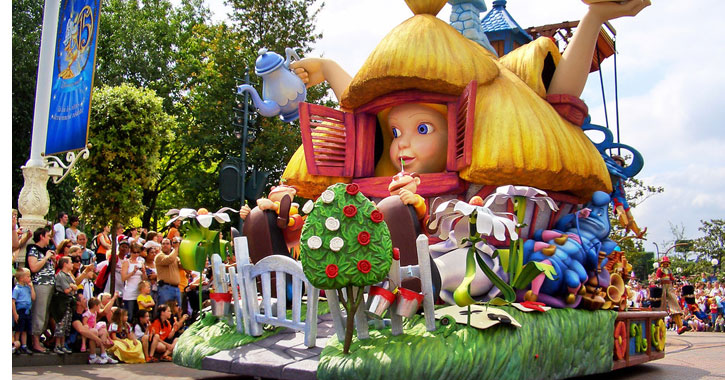 If you ask most parents who have visited the park multiple times with kids of all ages, this age group (4 through 12) is the best age for Disneyland. Here's why:
Pros and Cons of Bringing Big Kids (Age 4 to 12) To Disneyland
PROS
Don't get too tired easily: You can maximize your trip and space out which rides and attractions to prioritize because this age group no longer needs naps. And if they do need rest, a quick bite to eat or chill on one of the Mickey benches can be enough to re-energize them.
Can stay up late for the fireworks display: Babies and toddlers often do not make it awake to enjoy the fireworks, but bigger kids can. Plus, this age group would appreciate those fancy fireworks better than babies, toddlers, or even teenagers.
Memorable Disney experience: This age group will remember your Disney trip for years to come.
CONS
Could be too cool for mascots: Tweens may not appreciate Disney characters that are "too kiddie" anymore. Younger kids might still appreciate them, but if they're traveling with a teen, there's a chance they'd hide their enthusiasm.
Scary rides, or rides with height requirements: Kids within this age range may be at the perfect age for some rides, but may be too short to meet height requirements. Younger kids may also feel certain rides are scary. Because kids develop physically and emotionally differently, there is no guarantee how they'd react to specific Disney rides.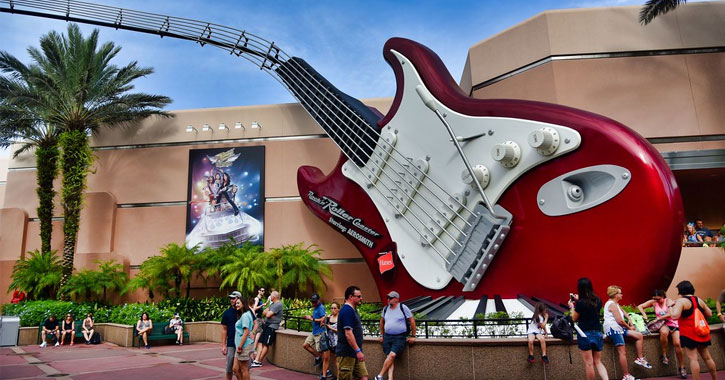 Will Teenagers Still enjoy a trip to Disneyland?
Teenagers are old enough to go off on their own and plan meet-ups for meals at a later time.
Some will still enjoy exploring Disneyland with their younger siblings and see the magic through their eyes.
If this is their second or third time to visit the park, teens are less likely to ask for toys and other novelty items that cost a lot of money, which is a win for parents on a budget.
It really depends on the teen.
However, if they LOVE thrilling rides, this age group benefits from the grownup rides because they're likely to pass through the gates without restrictions.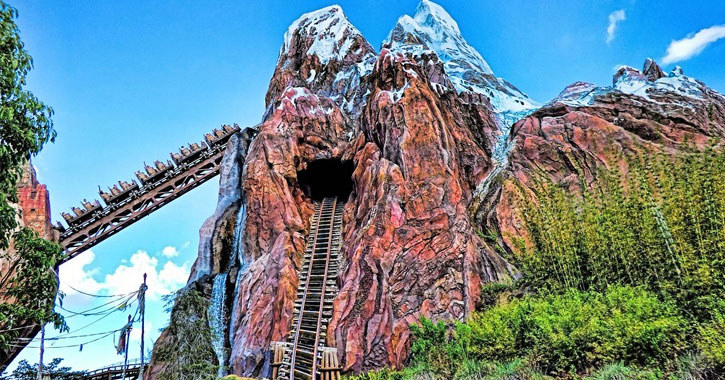 Disney trip for Young Adults and Older
As parents, a trip to Disneyland can be a memorable trip regardless if the kids enjoyed it or not.
It can be exhausting, especially if you have three or more young kids with you.
It can be more enjoyable if you're exploring the parks with a middle-schooler or older.
It can be frustrating to get some smiles for pictures if you're traveling with teens.
But any visit to Disneyland with your kids from any age group will still bring a smile years later. That's a guarantee.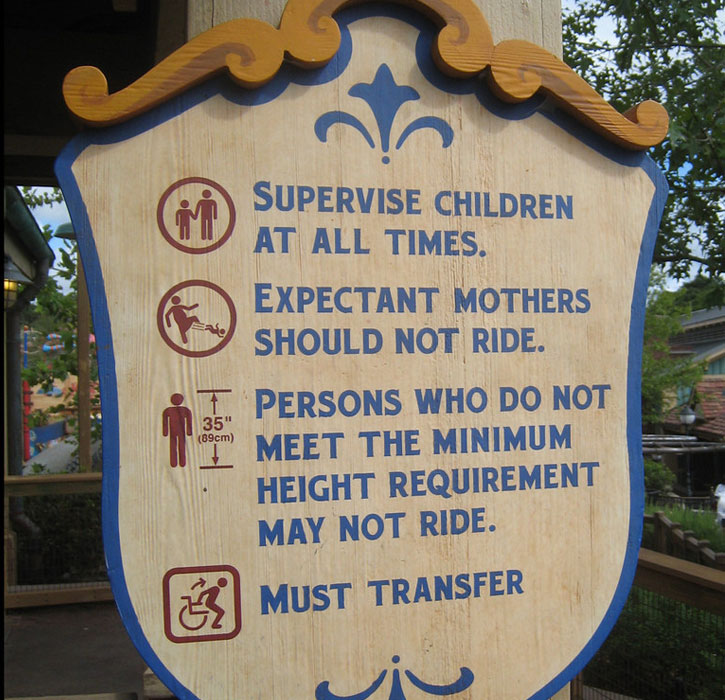 Do note that pregnant moms may not really enjoy the trip that much, especially if they're after the rides and thrilling attractions. A lot of rides do not allow expectant mothers to participate.
Having kids isn't really a requirement to go here, so couples visiting Disneyland without kids can also enjoy many areas of the park.
College-level kids would still find Disneyland enjoyable, but they'd likely want to explore it by themselves instead of joining the family. This is especially true if they brought a friend or partner with them on the trip.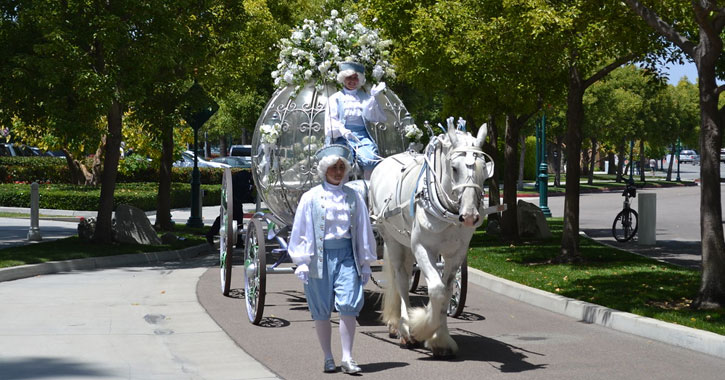 It simply isn't fair to say that a particular age group is no longer worth going to Disneyland.
Even seniors can enjoy the parades, fireworks, and the overall vibe of the happiest place on earth.
The Bottom Line
Note that the guidelines above should apply whether you visit Disneyland Resort in California, Walt Disney World Resort in Florida, or the other 4 Disneylands overseas (in Tokyo, Paris, Shanghai, and Hong Kong).
It should also be applicable even if you go beyond Disneyland and explore other amusement parks in the US.

So what age is the best age for Disneyland?
My Answer: with proper planning, the best age for Disneyland shouldn't be exclusive to just one age group. ANY AGE can be the best age, as long as you do research before your trip.
Read up on more Disneyland tips and discover how I saved money at Disney World.