There are over 80 big and small Vermont breweries, many of which are thriving thanks to the reputation of microbreweries, annual beer festivals, and famous beer types born in the Green Mountain State.
Not only is Vermont the birthplace of New England IPA, but it also ranks first in breweries per capita according to the Brewers Association.
Yup, there is one beer sanctuary for every 9,750 residents.
12 Award-winning Vermont Breweries
There are so many breweries in Vermont that you can create your own beer trail and you still wouldn't be able to visit all Vermont has to offer.
If you have limited time, but hope to maximize your visit to the state, either check out all of the following breweries or pick your favorites from this list: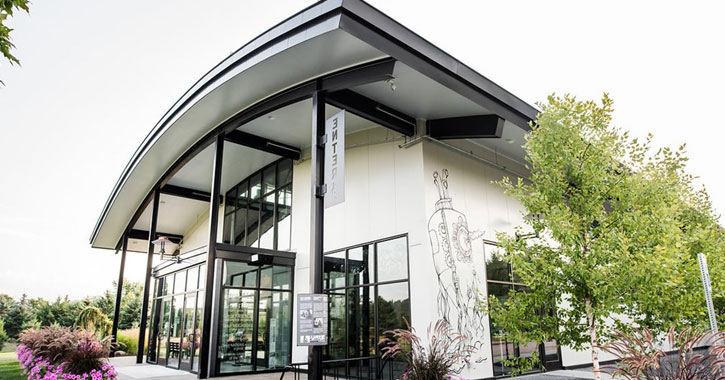 Operating in two breweries in Vermont, The Alchemist Brewery is one of the most popular beer producers in the country.
John and Jen Kimmich originally opened The Alchemist Brewery in 2003. Today, this brewpub is nationally known for its Heady Topper double IPA.
The Alchemist hops are so in-demand with a cult-like following that whenever the beers get sold out, people hunt for them outside their states.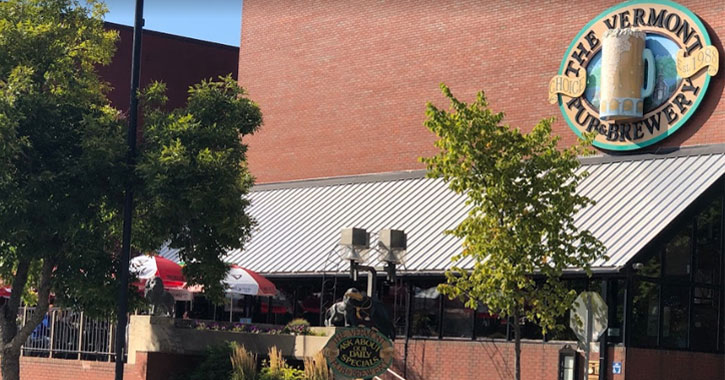 The Vermont Pub & Brewery paved the way for all other local breweries.
It's because Greg Noonan had to put in a lot of legwork before opening up the doors for his pub. He had to seek changes in the law with the help of then-state legislator Bill Mares.
When legislation for selling on-site beers was passed, VPB's doors opened.
Since then, many Vermont brewers learned their craft at Vermont Pub & Brewery. From the owners of The Alchemist to brewmasters of different pubs all over the state.
Today, even if VPB's founder Greg Noonan is no longer here (he passed away in October 2009), his longtime business partner Steve Polewacyk continues Noonan's legacy with classics like Burly Irish Ale still available as a mainstay.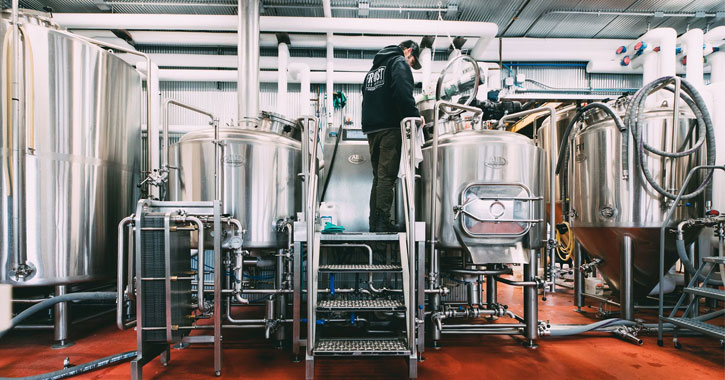 Frost Beer Works crafts tropical, balanced, and delicious hazy IPAs.
Proudly brewed in Vermont's Hinesburg town (just outside of Burlington), Frost Beer Works is unique in that its taproom is just a few steps away from where their pale ales, stouts, porters, blond ales, and other beers are made.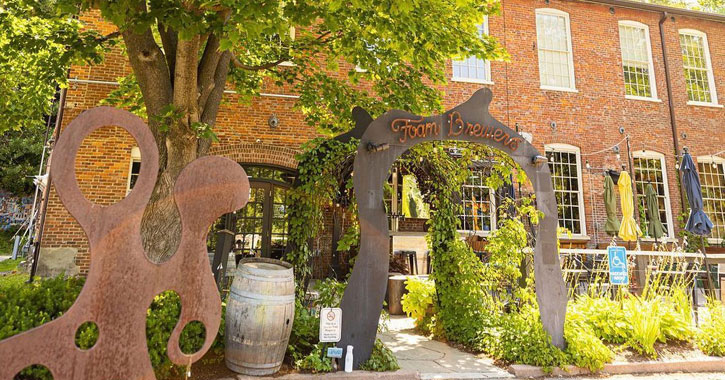 Cofounded by Todd Haire (former head brewer of other Vermont brewery Magic Hat) in 2006, Foam Brewers use local ingredients for all of their beers.
As industry pros, the Foam Brewers team can create a mix of classics and new-school hazy IPA releases.
The brewery hosts many art openings, live music, fundraising, beer industry events, parties, mini-concerts, and other events.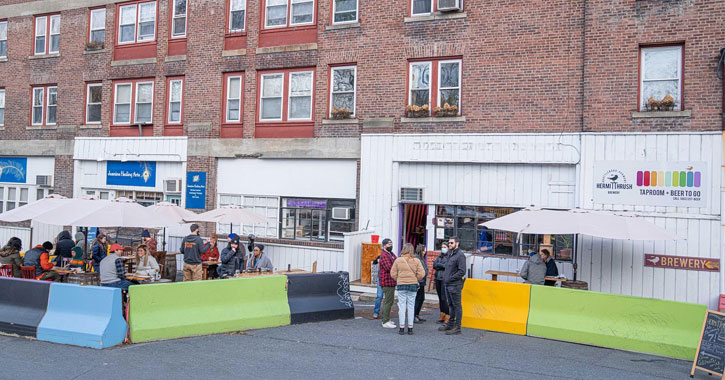 This Brattleboro-based Vermont brewery is known for producing barrel-aged sour beer from only 100% wild Brattleboro mixed culture yeast.
Launched in 2014, Hermit Thrush has made a name for itself from its "New American Sours | 100% Wild Yeast."
If you're a fan of sours, Hermit Thrush always has several stocked.
Make sure to check out Brattlebeer, Golden Rays of Friendship, Rowdy Monk, and beers from the Party Jam series (yup, they're inspired by sour desserts like blueberry and mango).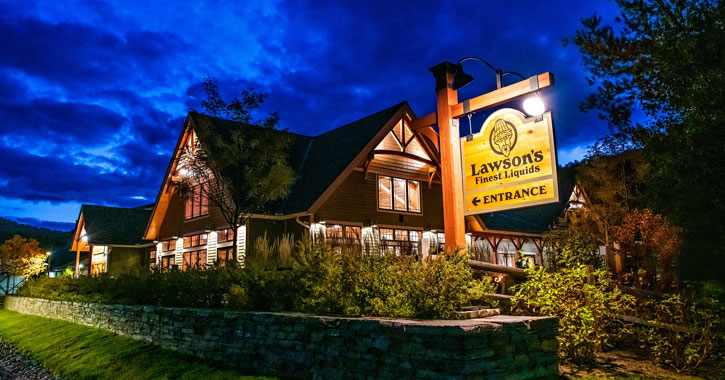 This famous Vermont beer company was founded by husband-and-wife team Sean and Karen Lawson. They opened the doors to Lawson's Finest Liquids in 2008 with a variety of beers.
Aside from their award-winning Sip of Sunshine IPA (it's also available in Double Sunshine and Triple Sunshine), Lawson's Finest Liquids also produced the rich Fayston Maple Imperial Stout that would truly surprise your tastebuds.
The brewery also has its own Lawson's Airbnb that hosts visitors from all over the country.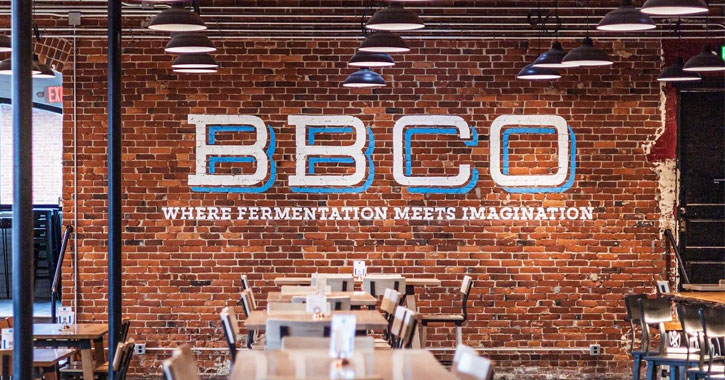 Burlington Beer Company is an independent craft brewery that opened in May 2014. With the leadership of owner Joe Lemnah, this brewpub is one of the most popular Vermont breweries.
It even made Thrillist's 2016 Best New Breweries.
Burlington Beer Company brews up to 75 varieties of beer annually, so you can really find one to suit your preference.
But if you want to embrace local VT beers, go for the Beekeeper IPA (brewed with local honey) and Barista (a silky black porteraged with locally sourced coffee beans).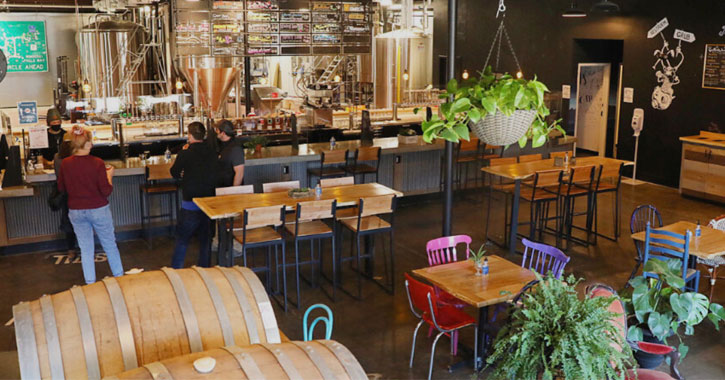 Four Quarters Brewing has been around since 2014. It is a 10-barrel brewery known for awesome food and just-as-awesome beers.
Four Quarters Brewing specializes in IPAs, stouts, and sours, usually using locally-sourced ingredients. But they've been making a name for bold and unique beers like Fluffer Nutter Chocolate Drop and Winooski Centennial Ale.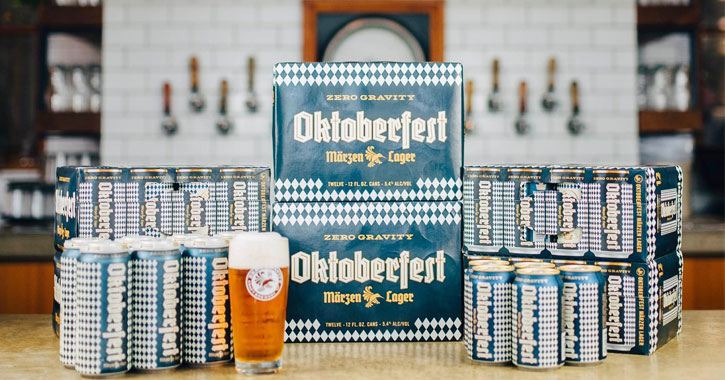 Since 2004, Zero Gravity Brewery has been brewing classic beers and serving woodfired pizzas at American Flatbread in downtown Burlington.
Today, Zero Gravity Brewery now has a newer, more popular location that boasts a 30-barrel production facility with a full canning line, tasting room, retail shop and a gorgeously-designed beer hall with sunny outdoor seating.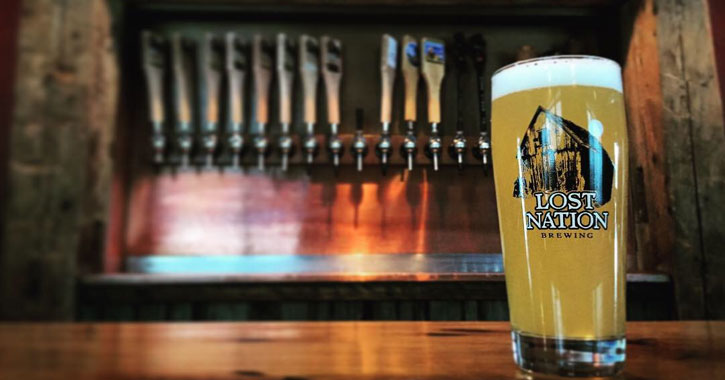 Founded in 2013, Lost Nation is another well-respected brewery that contributes buzz to the Vermont beer industry.
It is known for producing traditional beer varieties (Belgian-style saisons, European-style lagers, etc) year-round.
Lost Nation Brewing's food menu may be rotating, but with chef Erik Larson at the helm (he's also a professor at the New England Culinary Institute), you should his version of local dishes when you visit.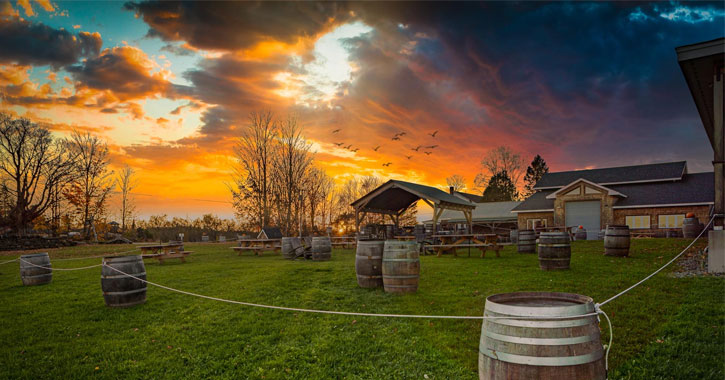 One of the most highly-acclaimed breweries in all of Vermont, Hill Farmstead Brewery isn't just popular locally.
It's also been rated as one of the best breweries in the world (at least according to RateBeer).
Aside from its award-winning beer, Hill Farmstead Brewery also offers the entire experience. When you visit the farmland, you have no choice but to be embraced by the stunning rustic scenery, its small and charming restaurant, as well as its beer halls and cellars.
If you can, reserve a slot for a beer-tasting tour. Check their website for hours, they're closed for most of the week, and reservations are strictly implemented.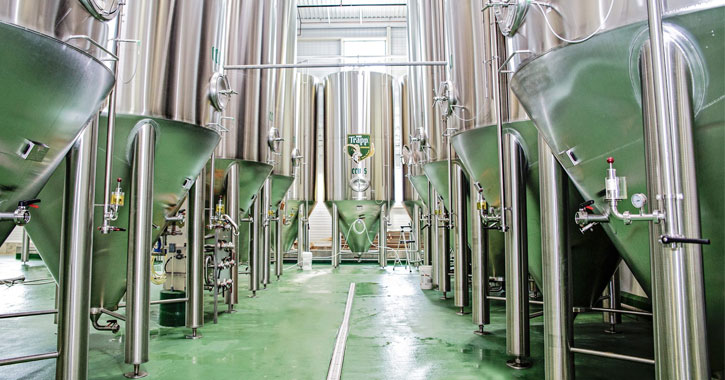 Von Trapp Brewery is built by the famous family that inspired The Sound of Music.
When they reached the US, the Von Trapp family settled in Stowe, Vermont, where they opened a summer camp, then a lodge, and then a brewery in 2010.
Von Trapp Brewery specializes in Austrian- and German-style pilsners and lagers. Aside from their award-winning beers, make sure to try the autentic Bavarian food mixed with American food on their menu.
Annual Vermont Events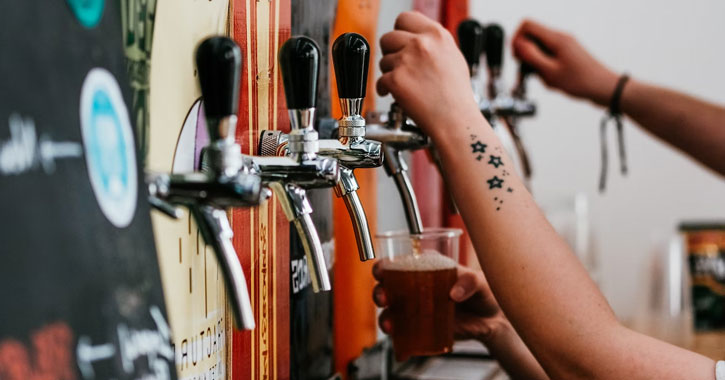 If you can't visit all of these Vermont breweries, your best chance of trying many of the state's renowned beers is to join one of the annual Vermont brewery events, such as:
Small and big VT breweries join these events, showcase their beers, and even conduct beer tastings on-site.
Beer Tour: Where to Go Next after Vermont Breweries?
Vermont isn't the only state that has been bitten by the craft beer craze in recent decades.
If you're currently on a beer tour and want to explore other beer communities across the country, make sure to check out breweries in Grand Rapids, Austin Texas, or Asheville in North Carolina.