Virginia golf courses are constantly ranked among the top in the world, and one of the key reasons is their diversity and great design. In one day, you can go from golfing with a mountain view to playing a round next to the beach. Well, maybe not in one day exactly, but you get the idea.
While there are plenty of private and invite-only golf courses, Virginia also hosts over 200 public golf courses – yes that many!
That makes this state worth a golf trip to test out their sprawling acres.
To help you get your golf vacation going, I've put together a list of the best public golf courses in Virginia you should be teeing off in right now.
If you need to catch a break in-between courses, you can also take a detour and check out the most beautiful lakes in Virginia.
8 Best Golf Courses in Virginia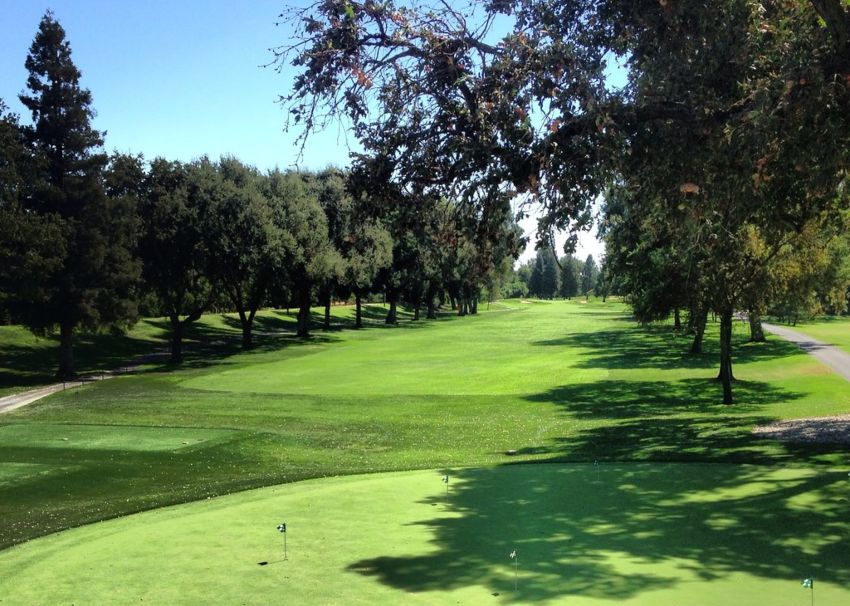 This course has won many accolades over the years, including America's Top 100 pubic golf courses, and it's easy to see why; this spectacular course design offers incredible flexibility with enough variability to suit almost any preference.
The combination of water hazards, narrow fairways perched among the trees, and an abundance of traps and bridges give you a solid workout.
Only a short drive away from colonial Charlottesville, you won't get bored on this exciting course near the mountains of central Virginia.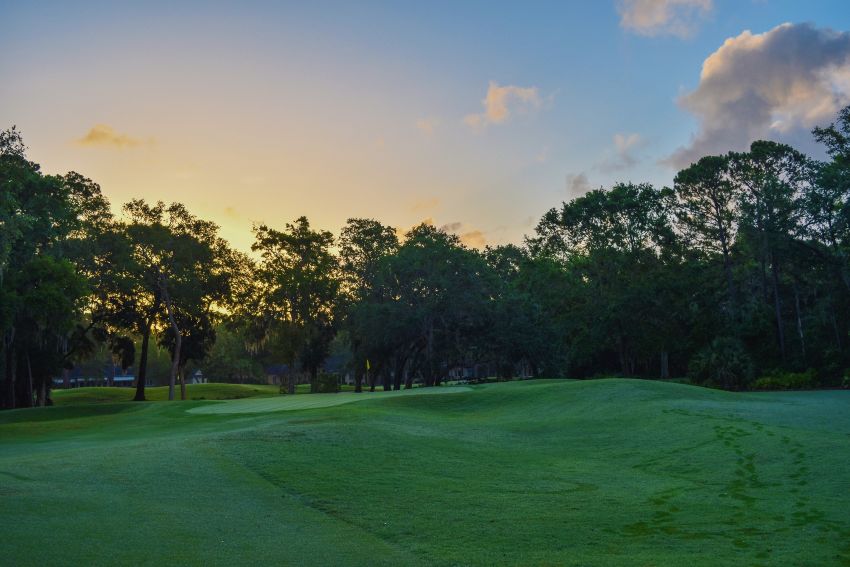 This attractive golf course has a more traditional design but don't let that fool you into thinking it's boring – there's a good reason why it's been named one of the top spots in Virginia year after year.
The fairways and undulating greens may be wide open but they're super fast, expertly contoured, and punish mistakes.
At about 7,102 yards, this massive golf course (built on land that was once used as Lorton Prison) offers plenty of variation but you'll want to get a move on if you plan on finishing all 18 holes in one day.
Laurel Hill is also widely known for its year-round pristine conditions, which is one of the reasons it's so popular with the locals.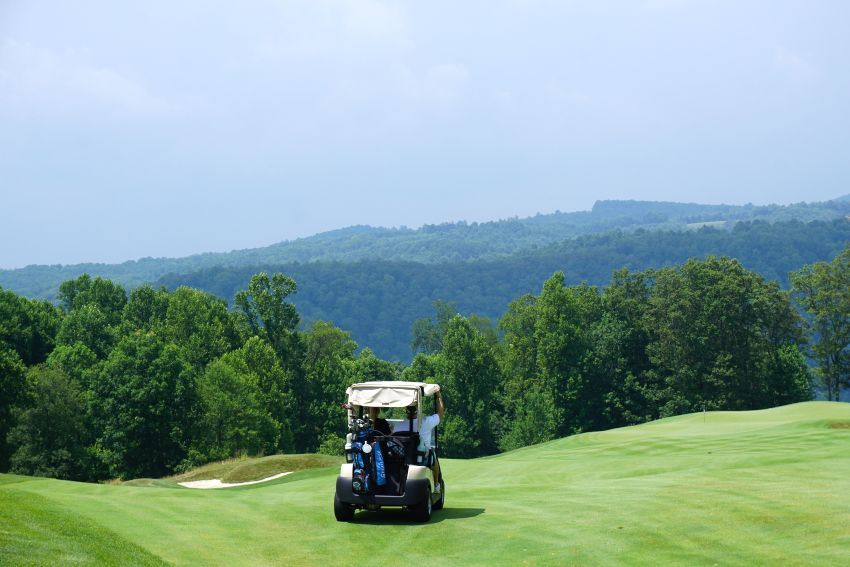 This extremely popular course is well-known among both the locals and nationally thanks to its high rankings by outlets like Golfweek and Gold Magazine.
Atop the gorgeous Blue Ridge mountains, you get to tee off with jaw-dropping panorama views on a course that is both extremely challenging and incredibly rewarding.
You'd be hard-pressed to find a course with bigger variety, as architect Donald Steel incorporated much of the natural landscape with plenty of valleys, chasms, ridges, and bunkers.
Plus you get to do it all in a world-class resort. Although the price tag will certainly remind you of that!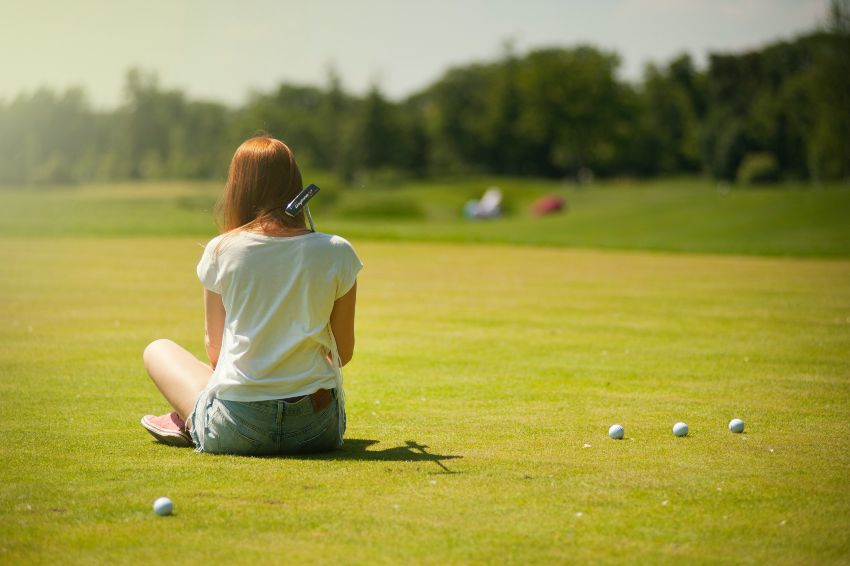 Situated among gorgeous hills and dense old-growth woods, you'll love strolling along one of the most picturesque courses in Virginia.
Golden Horseshoe is another course that offers excellent variability and offers interesting challenges for seasoned golfers but won't feel impossible for newcomers, with a good practice area.
Crepe myrtle trees break up the stunning greenery with their pops of color and these greens are some of the most meticulously-kept public courses I've seen.
Plus the staff here are absolutely fantastic.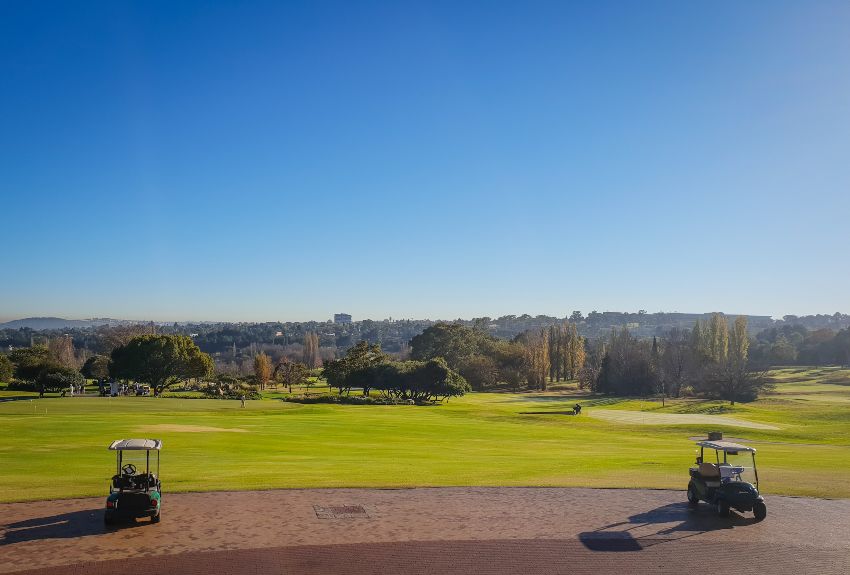 Situated among the mature woodlands and natural wetlands of the Piedmont region, this impressive course with fast greens will test your A-game.
Perfect your swing (especially on your short game and putting) on the challenging layout designed by Tom Fazio which features narrow fairways with high roughs on the sides and some misleadingly easy-looking greens.
The end of the course will really test your skills with an uphill dogleg left over water.
Its balance between difficulty and playability is one of the reasons this course is often used for Richmond-area tournaments.
If you're a beginner, you may love the training center and the nine-hole short course often reserved for less experienced hitters.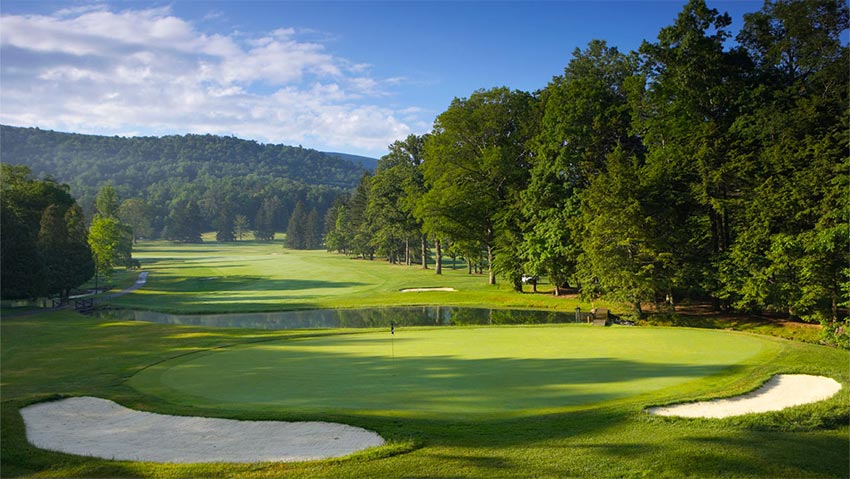 This historic course was built in 1923 and its traditional roots shine through the modern renovations in a beautiful way.
It sits close to the main part of The Homestead Resort, smack-dab in the Allegheny Mountains.
Even though the whole course has beautiful scenery, the last few holes are especially pleasant as they wind through a meandering creek with the mountains as your backdrop.
The Golden Age golf architecture ensures you get a pleasant game but may feel strange, at first, if you're not used to small greens and minimal bunkering.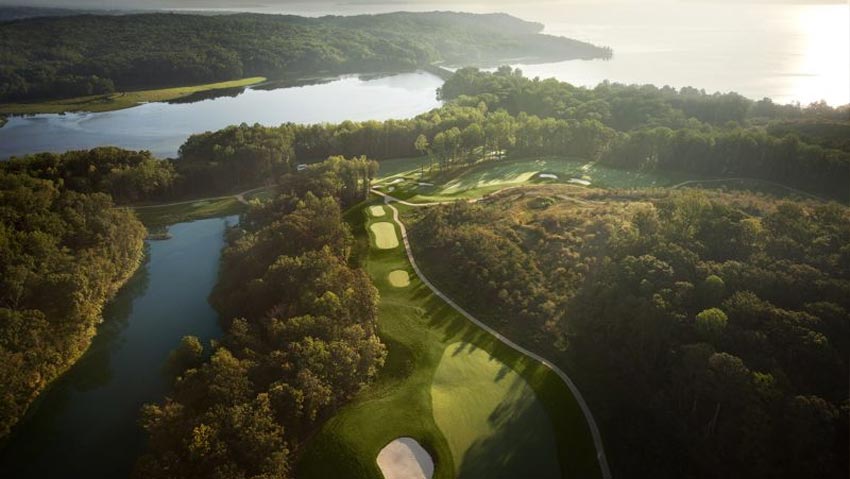 While playing at Potomac Shores, you get to tee off at 18 gorgeous holes on lush fairways nestled among a beautiful forest and wetlands.
This golf course also participates in the Troon Family Golf program, which lets junior players (15 and under) play golf for free alongside a paying adult anytime after 3:00 pm along with a few other additional benefits.
That means you can make this golf trip a family affair.
If you're a bit of a golf course nerd, you'll also be pleased to know this course gives you the opportunity to explore the only publicly accessible Jack Nicklaus Signature Design in Virginia.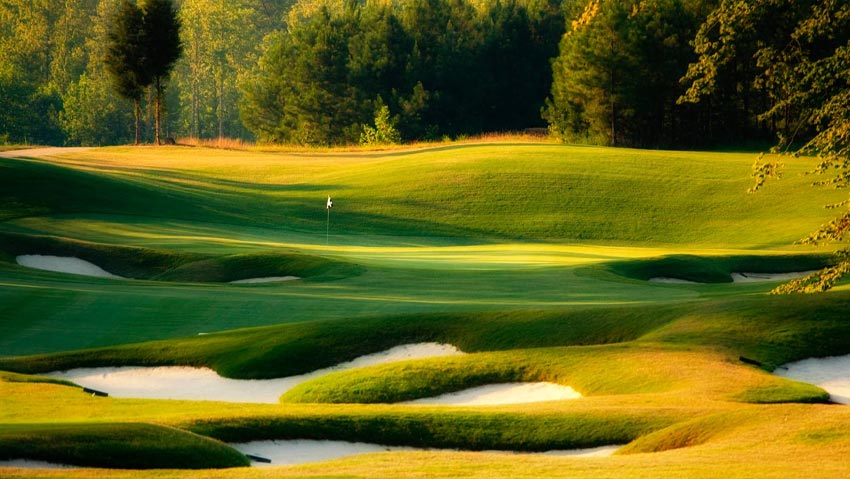 If the name didn't clue you in, this sprawling golf course is situated next to a working vineyard.
Along with offering fantastic flexibility, Viniterra poses a real challenge for golfers with its sharp elevations and strategic design by Rees Jones and Greg Muirhead.
Along with its challenging tees and impressive scenery, the staff here are also proud to be working on an environmentally sensitive golf course.
The Viniterra saves as much as 80% of the water used on traditional courses by using a drought-resistant grass hybrid.
Make The Journey Matter Too
A good golf vacation should obviously be filled with extravagant courses, but a great vacation includes some extra adventure – especially if you're traveling with any non-golfers.
While you're here, try to make time for some of Virginia's other amazing attractions too.
You can take a hike to the picturesque Falling Spring Falls in Covington, which ranks among my top waterfalls in the country, or take a walk down the charming coastal town of Cape Charles, which is one of my favorite weekend spots in the US.