School break is almost here (yes, some schools are already out!). With just a week or two off for a vacation, I'm sure you're searching for the best spring break destinations that would fit your budget, time availability, and preferences.
Not all destinations are fit for everyone. While some are looking for a vacation where they can enjoy warm weather, others would love to take advantage of the last snow of spring and ski their hearts out.
These 30 popular spring break destinations should give you some ideas and help you with your planning.
10 Spring Break Destinations for Families
The following spring break ideas are best if you got school kids of varying ages, planning a trip can be double tricky and require a different level of balance. High schoolers may think a Disney trip may be too "kiddie" for their tastes, while a beach known for legendary parties isn't too kid-friendly and would be better for a group of college students.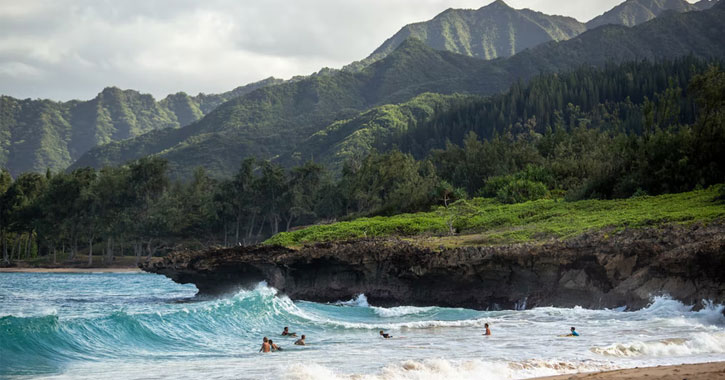 There are plenty of Hawaii destination options, but if you're a family with kids of varying ages, Oahu is best for its beach towns, urban charm, and beautiful beaches like the 20mile Waikiki white-sand beach.
I made a list of the 10 best beaches in Oahu if you decide to spend your spring break here.
As for other activities, you can go hiking up the 700-feet Diamond Head, cliff-diving at Waimea Bay, watch the sunset by the China Walls, or explore Honolulu's history, culture, and food.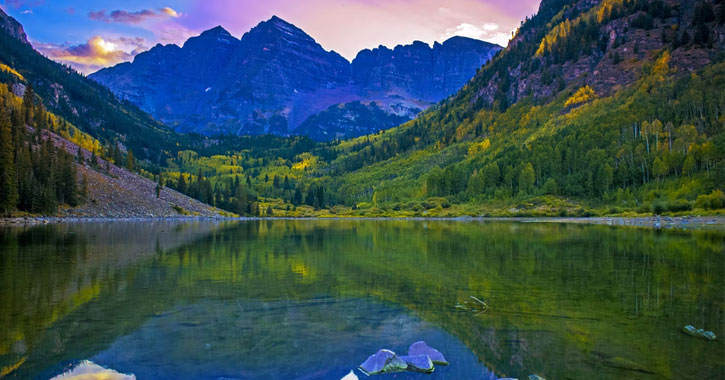 The Rocky Mountain is a haven for outdoor activities. As a family, you can enjoy horseback riding, fishing, kayaking, chasing (frozen) waterfalls, and more.
There are hiking trails here (of varying skill levels) and the family ranger program. If you have snowshoes, you can experience walking on ice at any of the frozen lakes (the Rockies has a lot of lakes).
Accommodation ranges from fancy hotels to private cabins and public camping (wilderness tent camps and RV camping) – all of which require reservations. The best family campgrounds are Aspenglen, Moraine Park, and Glacier Basin.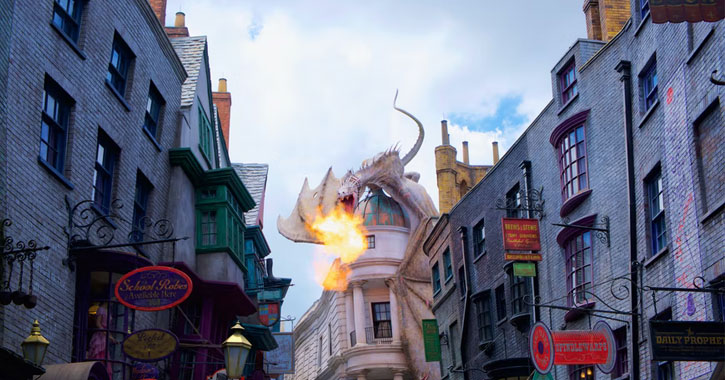 Orlando is the go-to vacation destination for all school breaks, so it's probably not a surprise why I added this to the list.
If you chose Disney World and it's your first visit as a family, make sure to check out my money-saving tips, last-minute planning advice, restaurant guide, and a 5-day Disney World itinerary.
For older kids, a trip to Universal Studios may be a better choice. Don't miss the famous Wizarding World of Harry Potter and other live shows and attractions.
Staying more than a weekend? Visit some of the best museums in the city (some even have free admission).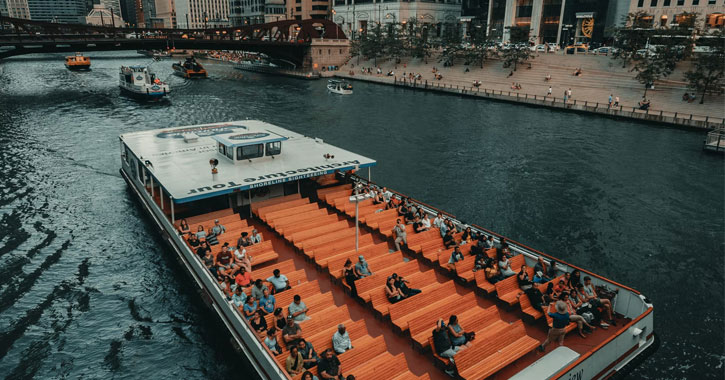 If you're a family of foodies, you'll love the many options here from food trucks to fancy dining, Chicago is home to many famous chefs.
The months of March, April, and May are the best for walking trails (they can be unpredictable with sudden rain and chilly nights, but not the brutal winter Chicago is known for). There are 77 neighborhoods across Chicago that you can explore, but don't leave the city without embarking on the architectural river tour.
The city celebrates St. Patrick's Day (in mid-March) like no other. It's a fun experience for all ages. Check out my guide to Chicago with a list of 50 things to do around the city.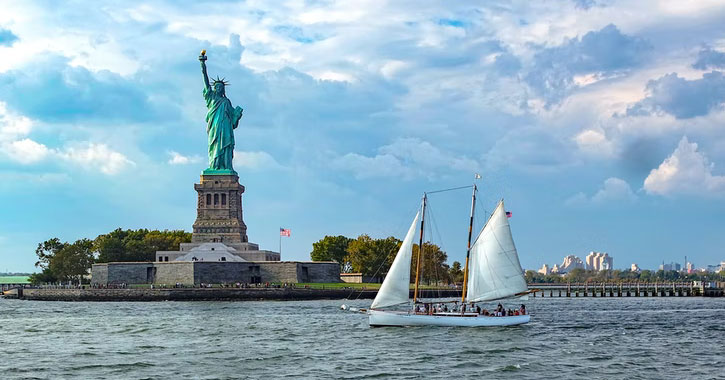 Spring is the best time to walk around NYC and visit the many attractions from Central Park to the Empire State Building, the iconic Statue of Liberty, and Brooklyn Bridge. There are also indoor spots like the New York Aquarium, MoMa, or the Museum of the City of New York and unique experiences like the Skyline Drive-in (where you can watch a movie with your family outdoors and enjoy the Manhattan view).
Flowers are starting to bloom around this time, so if you have a green thumb family member, visit the New York Botanical Garden for its orchid show from March to April, or the Brooklyn Botanic Garden for its Sakura Matsuri, a cherry blossom festival held in late April.
As the melting pot of America, not only can you hear over 800 languages spoken around the city, you also get to enjoy cuisine from around the world without leaving the country.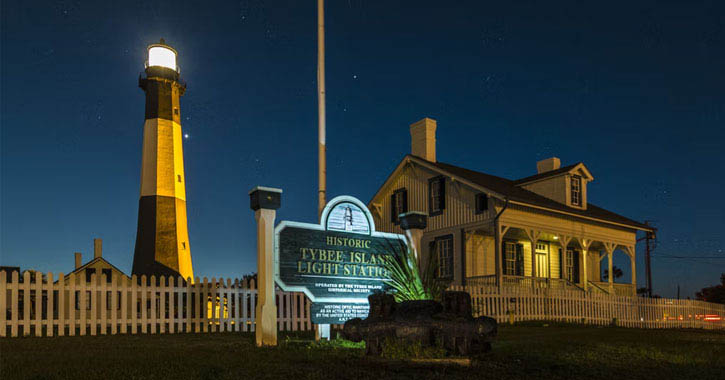 Tybee Island is located on the coast of Georgia and offers respite for those looking to avoid the typical spring break crowds. If you want quality time with your family, you might need to spend a bit more, but the travel to Tybee Island is all worth it.
Referred to as Savannah, Georgia's beach, Tybee Island is perfect for those who want to be one with nature, swimming, bird-watching, fishing, playing with dolphins, collecting seashells, kayaking, bike-riding, and more.
Visit the historic Tybee Island Light Station, learn about the coastal marine wildlife at the Tybee Island Marine Science Center, and celebrate with the locals during the Irish Heritage Parade, which kicks off Tybee's spring season.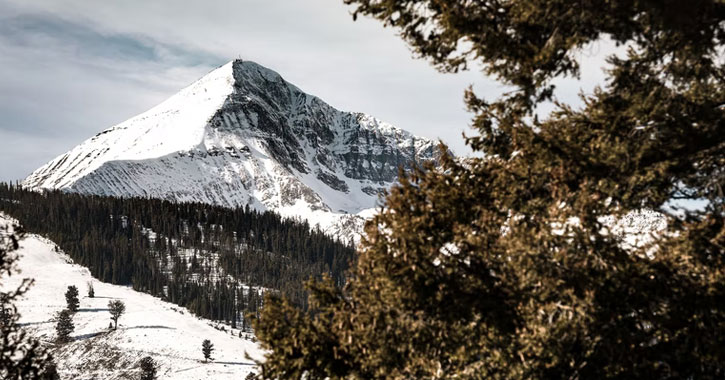 Big Sky is a community in the Rocky Mountains of southern Montana known for the ski and downhill mountain-bike trails of Big Sky Resort. If your family hasn't had a winter vacation yet, you can enjoy the last weeks of snow here. Just prepare to spend because a trip to the Big Sky has topped the most expensive spring break destination list for many years. Aside from the gorgeous terrain that's perfect for spring skiing, the Big Sky has a lot of family-friendly good restaurants.
If Big Sky is too expensive, drive an hour away to Bozeman, Montana, which offers a more budget-friendly ski trip and the best craft-brewing scene in the area. Going around Bozeman is free (especially when you visit on the weekends or use the Streamline Bus system).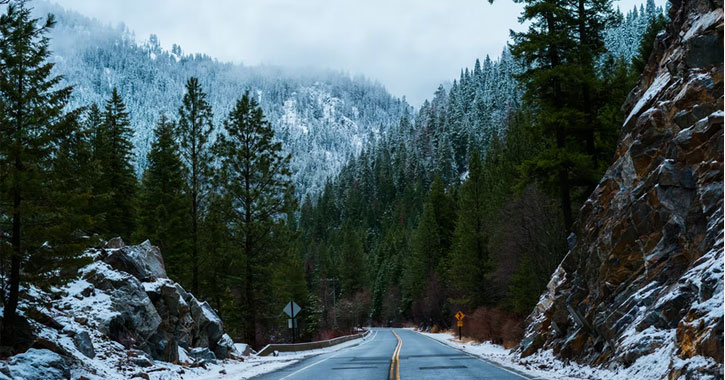 If your family is looking for another ski destination for spring break, McCall is set in a picturesque location by the edge of Payette Lake. Surrounded by the mountains of the Payette National Forest, his small town (located about 108 miles north of Boise) offers a more affordable skiing experience through March and April.
The main ski resort to visit is Brundage Mountain, where you can ski, ride the lift, snow-bike, fat-bike, and join other snow-centered activities. Kids under 6 years old ski for free, while those 7 to 18 years old get to ride the lift at half the price.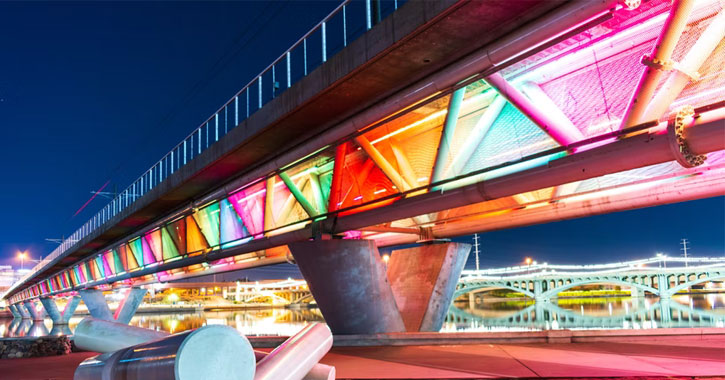 Tempe in Arizona is home to LEGOLAND Discovery Center, Sea Life Aquarium, and the Phoenix Zoo. Aside from these major attractions, you also get to enjoy the local food and culture in places like Tempe Marketplace and Tilt Studio.
For more outdoor activities, there are plenty of all-level hiking trails in Tempe and nearby Phoenix. Or you can enjoy the themed pedal boats at Tempe Town Lake.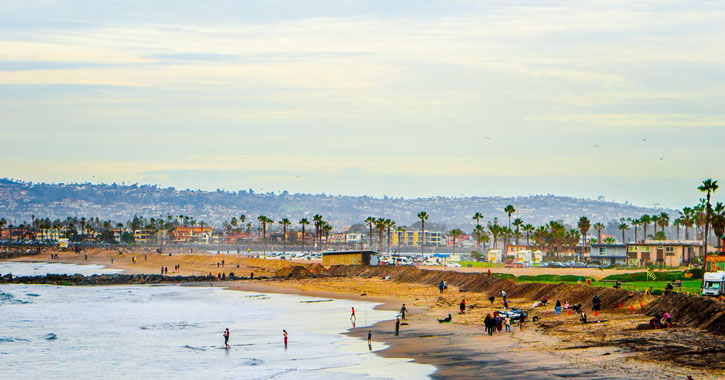 If you're in search of good sunny weather on a beach town, San Diego is right at the southern tip of California that gives you the perfect balance of culture, family-friendly attractions, and several beaches to choose from.
Aside from the beaches of LaJolla, Mission Beach, and Coronado Beach, major attractions also include San Diego Zoo, SeaWorld, and Queen Califia's Magical Circle. If you have more time, you can drive 30 minutes to Legoland or explore Carlsbad.
For adventurers looking for outdoor activities, there's the Cabrillo National Monument, Tecolote Canyon Natural Park, and Torrey Pines Natural Reserve to explore all day.
10 Best Spring Break Destinations for College Students
If you're traveling with your friends, check out these 10 spring break destinations for college students: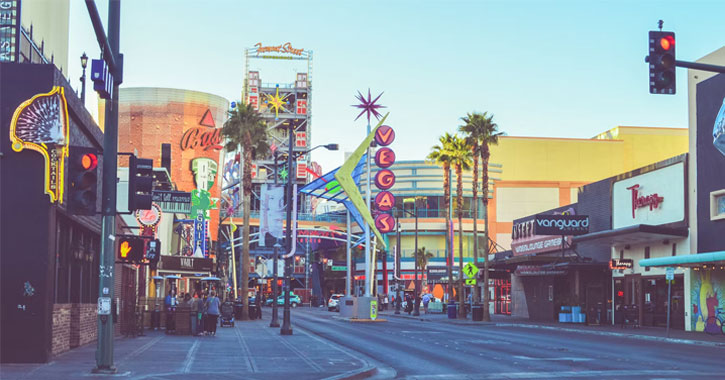 Vegas may not be the typical spring break destination, but if you're not looking for a beach trip, you've got a ton of attractions and things to do in the city.
Even hotels here have their own attractions. For example:
There are also exciting exhibits for everyone, such as Marvel Avengers Station (where you can train to be a Marvel), M&M's World (with all the colorful chocolate goodies), or Madame Tussauds.
If these thrilling rides aren't enough, you can drive to the Grand Canyon and view the spectacular Skywalk with all its majestic glory. You can also follow the Red Rock Canyon trails, visit the art murals downtown, the Seven Magic Mountains, and a ton of other parks and gardens around the city that you can visit for free.
Of course, when you're ready to gamble a little or party hard, Las Vegas has a TON of opportunities for you and your friends.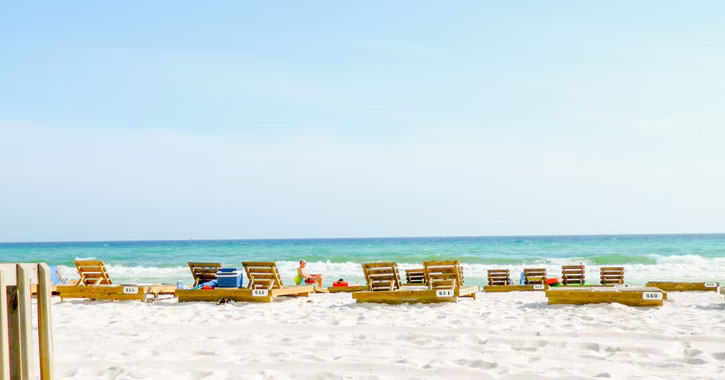 Miami and Daytona Beach are popular party beach destinations, but no other Florida beach can be more spring break-worthy than Panama City Beach. It even dubs itself as "Spring Break Capital of the World" so you can expect it to welcome you with a ton of beach activities, concerts, arcades, and attractions right by the shores.
Located along the Gulf Coast on the southern shores of the northwest Florida Panhandle, Panama City Beach also claims to be "The World's Most Beautiful Beach", which is pretty understandable thanks to its 27-mile white sand beach.
If you've come here to party, you will not be disappointed. Panama City Beach resorts are designed with party amenities from Tiki bars to Ping-Pong tables, hot tubs to mini-golf inside hotels, and so much more.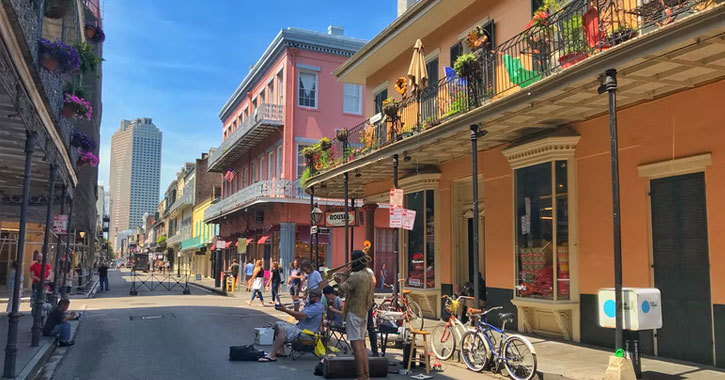 Visiting New Orleans can be tricky in February (Mardi Gras is the city's most famous annual event where people from all over the world flock to participate in never-ending street parties), but if you're visiting in March, April and May during spring break, you get to enjoy the distinct local music, food, and culture.
The French Quarter is the most popular area in the city, you can walk and enjoy the historic sights and architecture, or ride the hop-on, hop-off bus. You'll need to get around and really try the food here, possible while enjoying jazz music in one of New Orleans ' many street parties all year-round.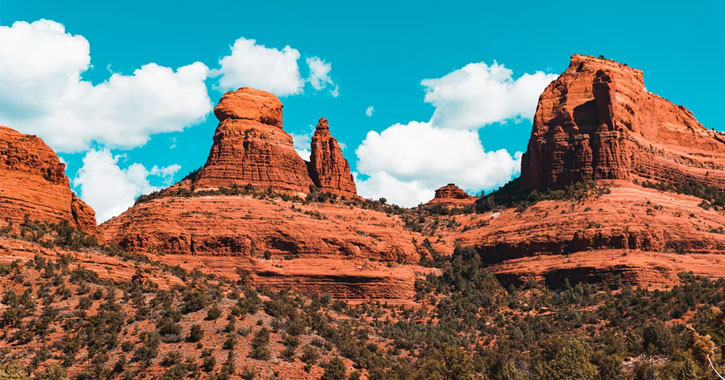 The weather in Sedona, Arizona is perfect for spring break. If you haven't had the time to explore red rock county, this is the year to do so.
It's cheaper than most spring break destinations and it's perfect for those seeking non-stop outdoor exploration (there are numerous hiking trails with varying skill-level and views like the Thunder Mountain or Bell Rock you can choose from).
Sedona is perfect for those passionate about nature photography and sunset chasers. As long as you're fine roughing it out, you'll also find camping spots all around Sedona. If not, there are inns and 5-star hotels for all budgets.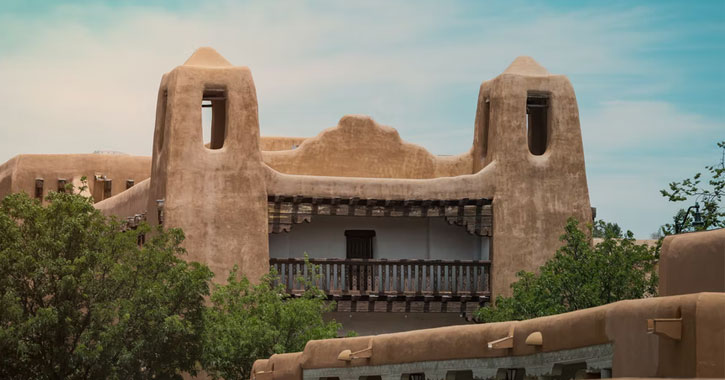 Spring in Sante Fe not only welcomes you with good weather, but also hosts some of the largest art events in the country. Around mid-April through May, you can buy or view the art of local artists at the Santa Fe outdoor weekend market. From May 31–June 2, it's time for the New Mexico Cocktails & Culture Culinary Festival.
Santa Fee has many indoor attractions like the Children's Museum and Museum Hill. Meow Wolf's House of Eternal Return is a unique attraction you won't find anywhere else – it's a mind-bending, psychedelic art show that combines science-fiction and surrealism with art.
Concerts and live shows are also hosted in the spring. After all, Sante Fe has many of the oldest theatres around, like The Lensic. There are also nearby casinos, if you're interested in playing bingo or poker with your friends one minute, then party the next.
If you love craft beer, Santa Fe also has a thriving craft beer scene here. Find a tour so you could visit a couple in one go.
You can also find several hiking trails around Santa Fe. If you're still chasing for some winter activities, you can still hit the slopes during your spring break.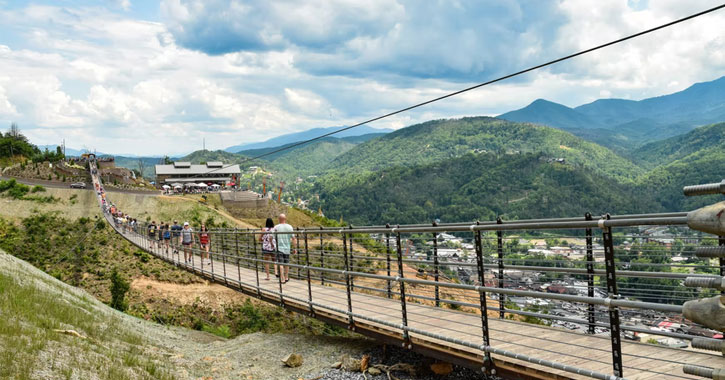 Gatlinburg in Tennessee gives you access to the country's most visited national park, the Great Smoky Mountains. The Smokies is where you can go zip lining, go-kart racing, indoor skydiving, bungee jumping, horseback riding, whitewater rafting, hiking, and other outdoor activities.
Other Gatlinburg attractions perfect for spring weather include:
The Space Needle
Ripley's Haunted Adventure and Aquarium Of The Smokies
Dollywood – If you haven't gone to Dolly Parton's theme park, you should even if you're not a huge fan of Dolly Parton. There are awesome rides, like Lighting Rod, the world's fastest wooden coaster.
Take a day trip to Ober Gatlinburg, where you can enjoy the slopes or ride the Ski Mountain Coaster.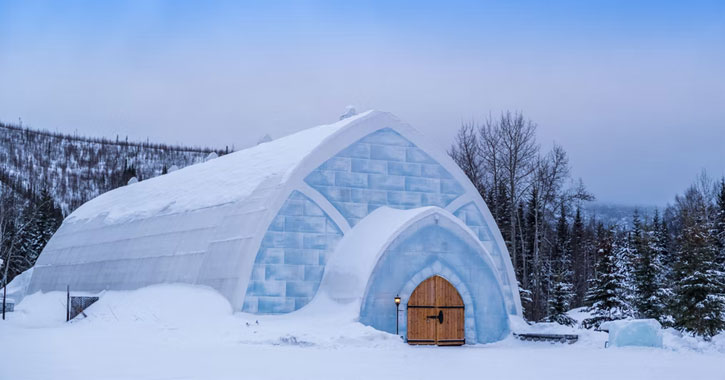 Unlike other destinations on this list, Chena Hot Springs is actually a resort and not a city or town.
Chena Hot Springs, which is located about 50 miles north of Fairbanks, is a hot springs resort with a wing for an alternative-energy research center. It is open to the public, especially for those who want to experience soaking in a natural, heated rock lake.
This may not be a party destination, but if you're hoping to share a memorable trip with your friends, this can definitely be one for the books. Especially since Chena Hot Springs is located in an area where you'd be able to witness the northern lights display between 10 pm to 3 am.
The picture above, which showcases the Aurora Ice Museum, is home to the Aurora Ice Bar where you get to enjoy drinks in hand-carved ice glasses.
Interested in other hot springs like Chena Hot Springs (but near you)? Check this list featuring some of the best hot springs near Boise, Idaho.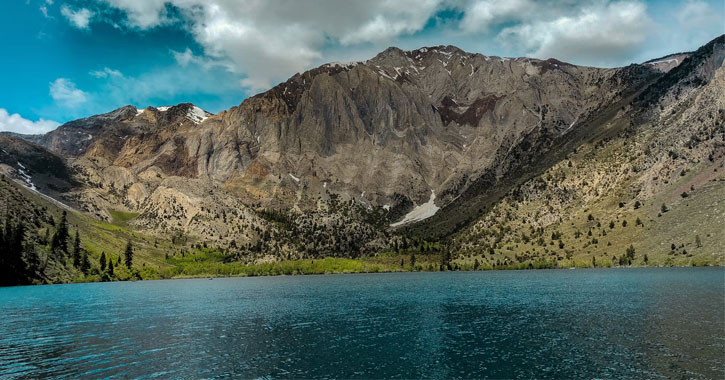 Spring is pretty spectacular at Mammoth Lakes. Located in California's Sierra Nevada Mountains, you get to enjoy both worlds of the iconic Yosemite National Park – you'll be able to ski the snow-covered slopes, then switch to a relaxing boat ride down the lake.
Yosemite National Park's flower bloom in the spring is gorgeous as you hike one of several trails of the park. The crowds aren't as thick as summer, so you really get to absorb everything outdoors.
You don't have to be a pro angler, but once the fishing season begins in April, make sure you visit one of the lakes here and try to catch trout with your friends.
For other mountain destinations, check this guide for other spring break ideas.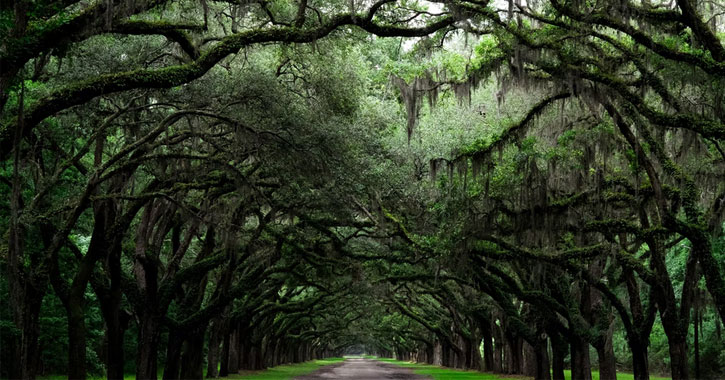 Savannah, Georgia is a city pretty rich in history. After all, it's the oldest city in the state (founded in 1733). If you love digging deep into our culture and art, you won't regret visiting Savannah.
Many college students, however, pick Savannah for the famous walking ghost tours. You can pick which kind of tour you'd like – some are focused on both the ghost sightings while doing a pub crawl, others focus on graveyards instead. Whichever tour you choose, it's going to be a memorable one for sure.
Aside from the ghost tours, there are also indoor attractions like the Telfair Museums. If you're after more outdoor activities to enjoy in Savannah, you can ride the trolley through the city, or paddlewheel boat on the Savannah River.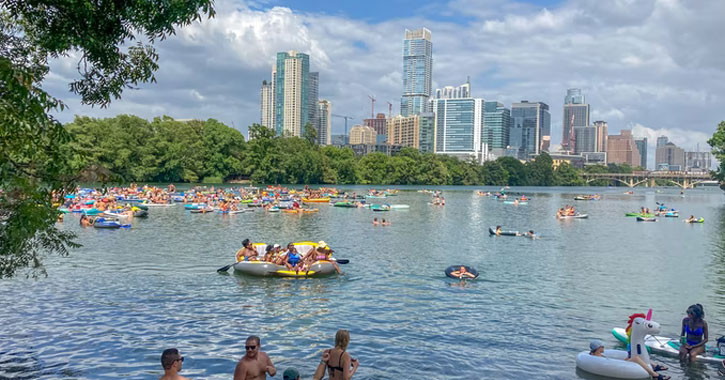 Music lovers should definitely head over to Austin, Texas for the spring break.
With mild temperatures in the spring, it is easier to enjoy outdoor live music, nightclubs, and a thriving art scene around Austin. You can literally witness many of these awe-inspiring murals in the street, covering the sides of buildings.
Aside from hopping bars, Austin is also famous for its variety of food trucks. They're all over town, and can easily slide into an itinerary if you're visiting Texas museums or if you're spending a long weekend in Austin.
Austin is also home to a number of lakes, so if you're on a budget or feeling outdoorsy, you can pick from any Texas lakes here.
10 Spring Break Destinations on a Budget
You can still make your spring break a memorable one, even if you don't have a LOT of funds to splurge on world-class hotels and expensive destinations.
Check the following spring break ideas below and see which ones would best fit your budget: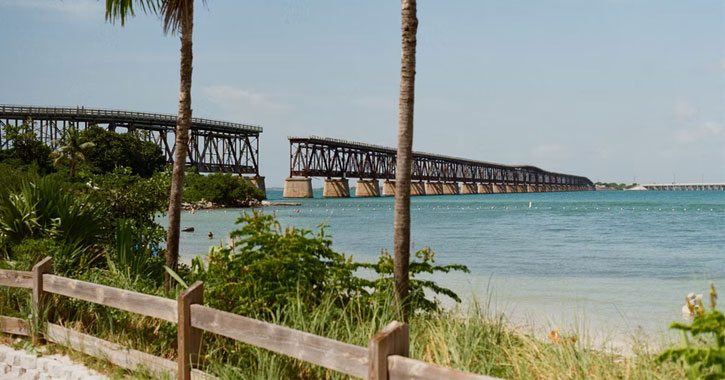 One of the easiest ways to enjoy a week-long vacation is through a well-planned road trip.
Whether you're going with friends or family, this itinerary and must-see Florida Keys road trip guide can help you stick to your budget and plan only for activities you're really interested in. From snorkeling in Key Largo to chilling in the Caribbean Club's outdoor club, visiting over 100 birds at the Laura Quinn Wild Bird Sanctuary to dining al fresco on the beach at Marker 88, or enjoying the awesome scuba exhibit at the History of Diving Museum, you won't run out of stop-overs.
The weather in the Florida Keys is perfect in March and April for fishing, swimming, night kayaking, and totally immersing yourself in the culture, arts, and one-of-a-kind environment.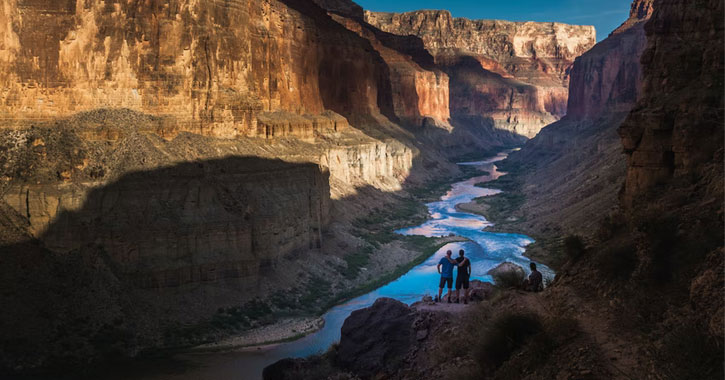 The Grand Canyon is an alternative spring break destination for those not really looking for parties or beach trips. You'd probably have to prepare yourself for a lot of hiking and camping, but Grand Canyon can offer you a ton of activities even while you're on a budget.
This is a good side trip if you're visiting Las Vegas. You can enjoy everything this majestic natural wonder has to offer in 1 or 2 days. Spring weather makes it perfect to hike up the Grand Canyon since it isn't too hot and too crowded.
Check my Utah State Route 12 guide if you're planning a road trip on your way to the Grand Canyon.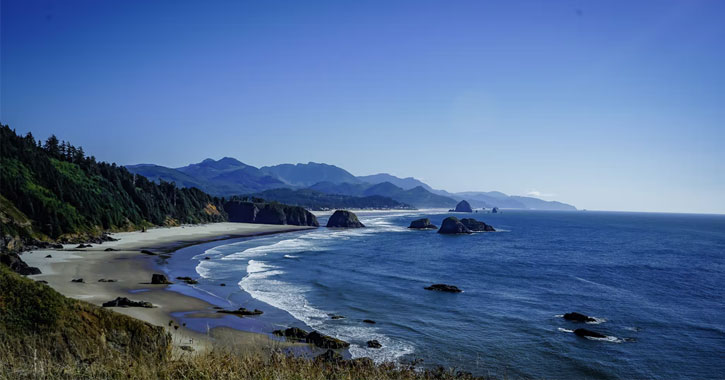 The Oregon coast boasts 363 miles of possibilities, where there are never-ending opportunities for beach activities, kayaking, hiking, sightseeing, and a lot of good food in between.
Oregon Coast is part of the Pacific Coast Highway. Technically, you can start from whichever point (North, Central, South Coast) – all of these regions have their own unique characteristics.
The Northern coast is home to Seaside and Cannon Beach. If you're spending two or more days here, check out the steam train tour, Oregon Coast Scenic Railroad. The Central Coast has plenty of tide pools and hiking spots for all levels, while the Southern Coast boasts dense forests and giant trees (similar to California's Redwoods).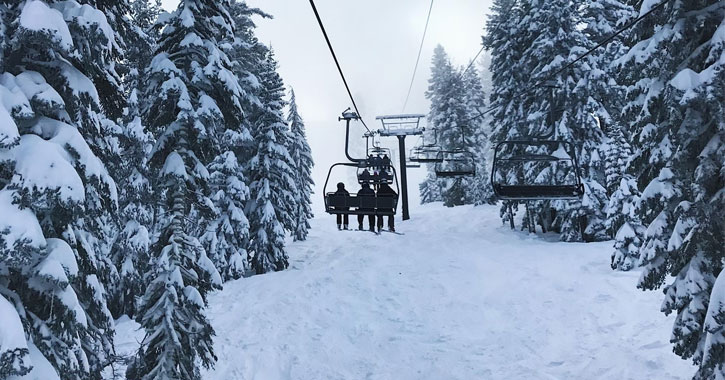 Take advantage of the remaining ice-covered ski destinations in Lake Tahoe. From Kirkwood to Northstar or Heavenly to Mount Rose, Homewood to Sugar Bowl, and more, you can have a pick of the mountains to ski down on.
Every area in Lake Tahoe is picturesque. There are beaches, lakes and water activities you can join as well.
You'd be surprised that Lake Tahoe actually has a lively nightlife, shopping spots, and restaurants with good Mexican food.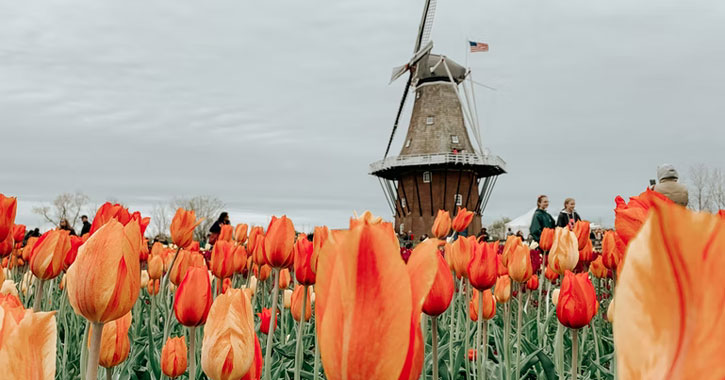 Founded by immigrants from the Netherlands, Holland is a western Michigan town known for its spectacular tulip-focused celebration every May.
Locals grow and take care of millions of colorful Dutch tulips that envelop the city's downtown area at the Veldheer Tulip Gardens during the annual Tulip Time Festival.
These events not just celebrate tulips, they also pay tribute to Dutch heritage, so expect parades, traditional Dutch dancing, authentic Dutch food, music, and more. You'll even find locals in costume, reenacting 19th-century life at the Nelis' Dutch Village complete with cheese-making demos and Dutch architecture.
You can also find a 250-year-old windmill watching over a dainty park (Windmill Island Gardens), where visitors can enjoy the carousel along with the view.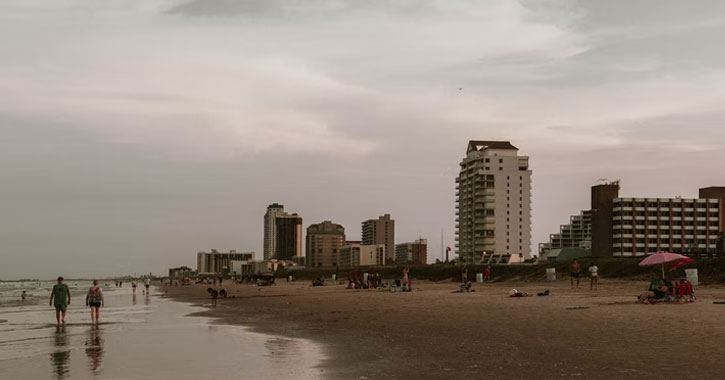 If you're visiting Texas, but don't want touristy destinations like San Antonio, Dallas or Texas, South Padre Island will definitely fit most budgets.
You can hit the beach here and chill there for your entire trip, watching out for dolphins, visiting turtles on rehab, or embarking on fun tours like the pirate-themed cruises.
Or you can explore other attractions and outdoor spots, visiting Port Isabel Lighthouse, enjoying the Schlitterbahn Waterpark, hiking through the Laguna Madre nature trail, horseback riding, or embracing local art and culture with a visit to Port Isabel Historical Museum and Treasures of the Gulf Museum.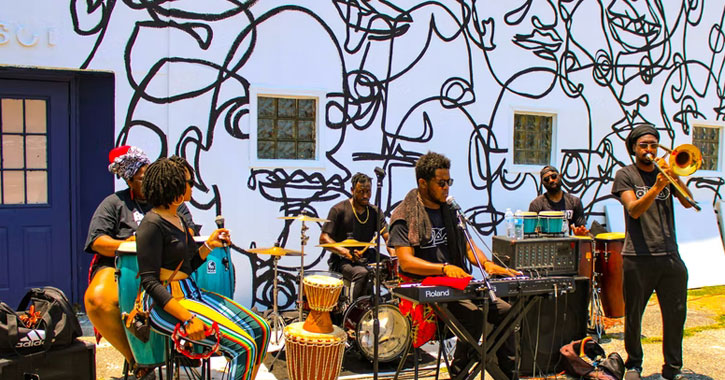 Newport News in Virginia is a low-key day tour or weekender option if you're planning a trip to Virginian Beach or Williamsburg.
Outdoors, you've got some exploring to do in great outdoors like the 8,000-acre park Newport News Park, from fishing, biking, and hiking, to camping. If you're coming with friends who love wine, you can also embark on a wine tour that takes you to the best of Virginia's Newport News wineries.
In downtown Newport News, you can feel the history of the place from the live music on the streets to the dozens of museums in town, such as Downing-Gross Cultural Arts Center (where Ella Fitzgerald Theater is housed), Newsome House Museum & Cultural Center, and more.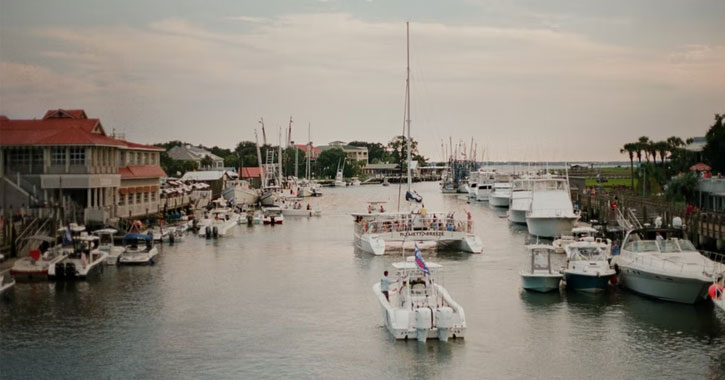 You make what you want to do with your Charleston, South Carolina spring break trip.
If you're dreaming of water activities, there are several beach options: Isle of Palms, Sullivan's Island, and Charleston Harbor, on the top of the list. You can also check out Whirlin' Waters Adventure Waterpark and Splash Island Waterpark for water slides and indoor pools, while Charleston Outdoor Adventures for boat adventures.
Choose from spring events, such as the annual Festival of Houses & Gardens, North Charleston Arts Fest, or Safe Sounds at Firefly Spring Concert Series, which features local-brewed wine and beef, live music, and festivities.
If you have a lot of time, be sure to check out some of the tours that could make your Charleston trip memorable, such as:
Haunted tours – Do walking tours, or while riding a carriage, these tours are awesome if you love ghost tales of pirates.
Plantation tours – City tours with plantation tours really give you an understanding of the city's history and culture. Boone Hall Plantation is the #1 Plantation in the Charleston area.
Wine tours – Not as popular, but some companies offer this tour.
If you're looking for a party, head over to The Vendue or Charleston Pour House.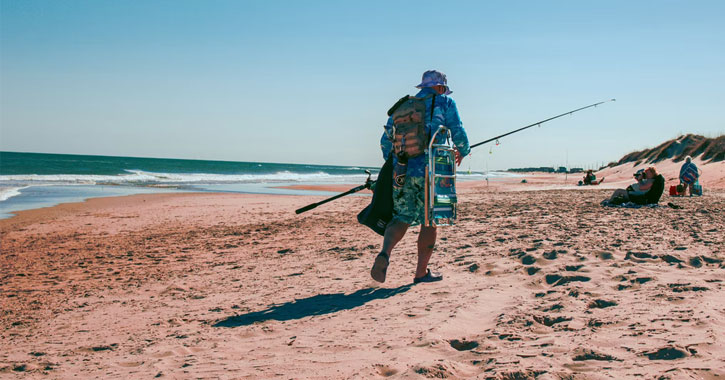 Depending on your budget, you can choose from sailing aboard Elizabeth II or fishing at Jennette's Pier. You can even hop a charter boat for the Gulf Stream and go after world-class game fish.
North Carolina's famed Outer Banks is steeped in history. These northernmost beaches were home to America's first colony, the Wrights' first flight, and the nation's first seashore. There are over 100 miles of beaches, where people can go kiteboarding and water sports. If you're visiting with someone in-love with lighthouses, you can find four in town.
The weather in the Outer Banks in spring is perfect for a day out. You can hike your way to Roanoke Island Festival Park and Jockey's Ridge State Park, or bike through the trails.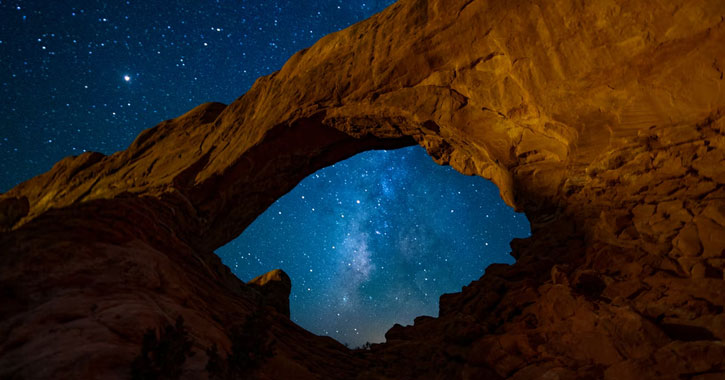 You don't need a lot of money to find destinations with amazing skyline (go see RedRock Astronomy tours if you love the stars), picturesque views, and one-of-a-kind landscapes. Just take a look at Moab, Utah.
There are two National Parks in the area, which give visitors opportunities for whitewater rafting, ziplining, rock climbing, horseback riding, and off-road adventures. You'll have lots of Instagrammable opportunities for you here, such as the Corona Arch Trail or The Needles at Canyonlands National Park.
If you want a chill day, there are museums, art galleries, and even attractions that feature Utah's geology, culture, and history. If you're traveling with kids, make sure to visit the life-size replicas of dinosaurs at the Moab Giants Dinosaur Park.
Do Spring Break in Style
Whew, that was quite the list and by now you should have one of these spring break destinations in the US picked out and ready to go.
From beaches to mountains, and Florida to Alaska, from budget to luxury, I've covered just about every available option.
Have a safe spring break!