As the second largest state in the country, the Lone Star State has a spectacularly rich history being once an independent republic (having separate itself from Mexico) and as home to many cultural items like the cowboy boots, rodeos, country music, BBQ and many more.
If you're checking off your list of go-to museums, Texas could be a destination you won't forget.
Aside from the museums in Houston, San Antonio, Austin, and Dallas, there are 961 others cities and towns throughout the state.
With every one of these locations hosting a couple of museums each, imagine the choices available to history buffs, cowboy fans, foodies, and even just regular folk interested in Texas in general.
But because Texas is pretty huge (It's the same size as France and 2x bigger than Germany), I'll showcase all the best museums in Texas by city on this post. Add one, or add all into your itinerary – it's totally up to you.
Best Museums in Houston, Texas
Aside from being the most populous city in Texas, Houston is also the world capital of space exploration and houses several interesting science museums.
Other attractions in the city: The Houston Zoo,  Kemah Boardwalk, James Turrell Skyspace at Rice University, flower galore at Discovery Green, and the Downtown Aquarium.
Food not to miss: Grilled Golf oysters from Caracol Restaurant, The Original Kolache Shoppe's authentic Czech kolache and other pastries, Beaver's Ice House chili con queso, fajitas at The Original Ninfa's on Navigation, BBQ brisket at Killen's Barbecue, and tamales from Alamo Tamale.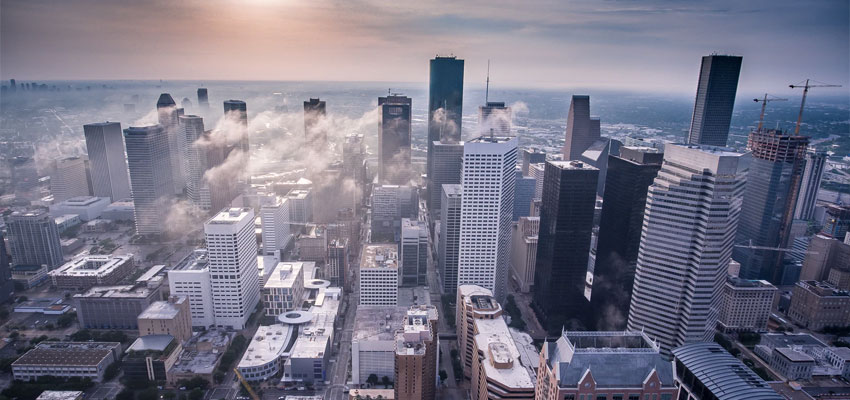 Tickets: $25 to $30
Operating Hours: 10 am to 6pm
Don't Miss: Known as the International Space Station Mission Control, this is where NASA conducts astronaut training. Visitors are welcome to check out over 400 artifacts and plenty of exhibits surrounding the country's space flight programs. Don't miss the Space Capsules (where you can go inside), and the Lunar Module (hanging gloriously in air). You can also check out The Rocket Park (with the twin rockets pointing skyward), which is located at NASA's Lyndon B. Johnson Space Center (JSC) nearby.
Tickets: $10 to $12
Operating Hours: Closed on Mondays, 10 am to 6pm on Tuesday to Saturday, and 12pm to 6pm on Sundays
Don't Miss: The whimsical building was founded by a group of parents in 1980 as a way to raise early childhood development in the city. Since then, the Children's Museum of Houston has been a popular family destination with exhibits in history, culture, science, technology, arts, and more. There are also play areas outdoors, such as the toy boats and water pipes. The Market is a cool area for kids where they'll learn basic economics, such as applying for jobs, working on specific jobs, getting paid, and finally withdrawing salaries on their ATM card.
Tickets: $10 to $17, free for kids under 12 years old
Opening Hours: Closed on Mondays, hours varies by day but open Tuesdays to Sundays from 12pm to 7pm
Don't Miss: Houston's Museum of Fine Arts boasts of over 6,000 years of history spread about its 64,000 pieces collected from six continents. Over a million visitors come here for the museum's exhibits, workshops and other programs. If you'd like a more extensive tour, MFAH also has 45-minute guided group tours. Don't forget to check out Gleizes's La Femme, Monet's Water Lilies, Memling's portrait, and The Bayou Bend Collection (a collection of 17th, 18th and 19th century furniture and trinkets collected by first native-born governor of Texas, Ima Hogg).
Tickets: $2 for kids, $5 for adults
Opening Hours: Closed on Mondays, 10am to 5pm Tuesdays through Saturdays, 1pm to 5pm on Sundays
Don't Miss: This museum is small, but it will definitely be a treat for anyone in your family who loves aviation and architecture. The building, which used to be the Houston Municipal Airport in the 40s, still holds its art deco charm. In fact, you can still see the ticket desks for Braniff and Eastern Airlines. Seasonal exhibits, such as the stunning sculpture month (November) or Space Age Christmas exhibit are definite a must-see.
Tickets: $16 to $25
Opening Hours: 9am to 5pm daily
Don't Miss: The Houston Museum of Natural Science is home to thousands of mineral specimens and over 60 large skeleton mounts, four of which are massive Tyrannosaurus Rex skeletons and three are Quetzalcoatlus. Aside from these impressive mounts, another must-see HMNS feature is the grasshopper clock. Don't miss the planetarium, butterfly garden, space station models, and seasonal exhibits. Take note of the giant screen theater schedules before visiting.
Tickets: Free
Opening Hours: Closed Mondays and Tuesdays, open 11am to 6pm during Wednesdays to Sundays
Don't Miss: This private museum, which locals call "Garage Mahal," has been around since 1998. It is home to post modern-age cars, fine arts and exhibitions by local and international artists. ArtCar Museum was founded by artist Ann Harithas former art gallery director James Harithas. There are only a handful "art cars" in the museum, but each one is worthy of amazement, so don't forget to take selfies.
Best Museums in San Antonio, Texas
When compared to other Texas cities, San Antonio beats Houston, Dallas and Austin because it is the oldest city between the 4. And because of this, there are many historical landmarks in this city, such as the flight for independence from Mexico.
Development in San Antonio is slower, so the city's architectural influences from Mexican, Spanish and German contribute to the old-world charm you won't find anywhere else. Plus, there are plenty of museums in town.
Other attractions in the city: The San Antonio River Walk, The Alamo, Six Flags Fiesta Texas, The Natural Bridge Caverns, Japanese Tea Garden, and Morgan's Wonderland, and the San Antonio Botanical Garden if you don't have much time but want to see the entire city (join the trails).
Food not to miss: Go get some donuts and tacos from the award-winning Original Donut shop, for Mr. & Mrs. G's Homecooking if you're craving for authentic Southern fare, mouth-watering mini tacos at TAQUITOS West Ave, The Guenther House's American and Tex-Mex food,  the original puffy taco at Ray's Drive Inn, savory offerings of Tellez Tamales & Barbacoa, and many more.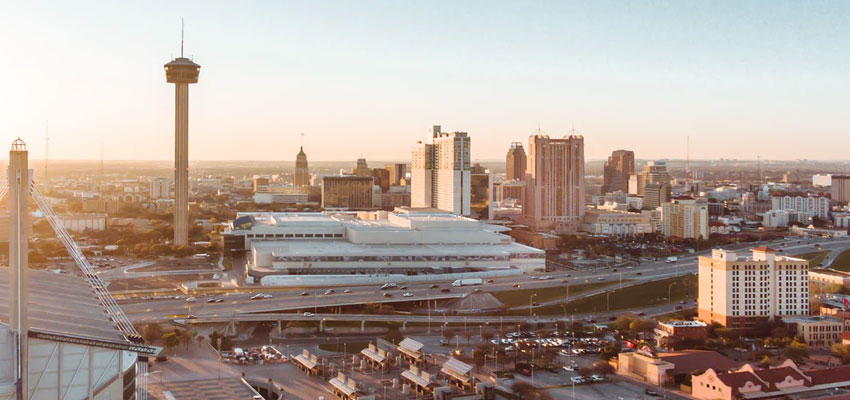 Tickets:   $12 to $20 (Free admissions on Sunday morning)
Opening Hours: Closed on Mondays, open 10am to 5pm Wednesdays to Sundays and up to 9pm on Tuesdays
Don't Miss: You can travel around the world with just one visit to this museum, considering it has over 4,000 artifacts from all over the world. Don't miss the ancient Greek, Roman, and Egyptian wings, since they are known for having a very diverse and collection.
Tickets: $10 to $14, kids under 3 years old are FREE
Opening Hours: Open daily from 10am to 5pm, except on Sundays (opens at noon) and on Tuesdays and Thursdays when the museum extends up to 8pm
Don't Miss: Learn about the 300-year San Antonio history and culture, while gasp at the huge dinosaur exhibits, Texas Wild and People of the Pecos exhibits.
Tickets: $2 to $5, free for all during the First Tuesday of Every Month
Opening Hours: Closed on Sundays and Mondays, 10am to 4pm Tuesdays to Saturdays
Don't Miss: It's one of the most visited museums in the city and if you're checking out The Alamo, the San Antonio Fire Museum is located nearby. The museum houses much of the old Central Fire Headquarters and Fire Station No. 1.
Tickets: $10 to $20
Opening Hours: Closed on Mondays and Tuesdays, Open 10am to 5pm Wednesdays to Sundays
Don't Miss: Founded by Marion Koogler McNay, this is the first museum of modern art in Texas and is now home to over 22,000 works of art from the Medieval, Renaissance, and 19th- through 21st- century Europe and America.
Tickets: $15 to $20
Opening Hours: Open 365 days a year, 10am daily, but closing times vary
Don't Miss: Located near the Alamo, this museum is a mix of a historic saloon, everything Texas Ranger and one-of-a-kind animal exhibits. Don't miss the recreation of San Antonio at the turn of the century with replicas of a jail cell, the Buckhorn Saloon, and 1934 Ford V8 Deluxe—the famous Bonnie & Clyde getaway car.
Tickets: Free
Opening Hours: Closed on Mondays, Open 10am to 5pm Tuesdays to Fridays (only up to 4pm on weekends)
Don't Miss: If you're interested in traditional Mexican clothing, painting and other artworks, explore it here at the Mexican Culture Institute. There are also programs and performances that showcase the blending of cultures between Mexico and America, so check for upcoming events.
Tickets: $5 to $10, kids below 12 years old go in free
Opening Hours: Open daily at 10am with varying closing times
Don't Miss: This museum may be the newest in the city, but it still showcases some of the best artworks in Texas, such as the diorama of the Alamo, Pancho Villa's saddle, an authentic Chuck Wagon, and Taos Society of Artists.
Tickets: $14
Opening Hours: 10am to 5pm Mondays to Fridays, 9am opening on Saturdays and 12pm opening on Sundays
Don't Miss: Kids will love this interactive museum with a science, technology, and mathematics (STEM) focus. Checkout the cool robot named Baxter, the musical staircase, puppet parade and outdoor activities.
The Best Museums in Other Texas Cities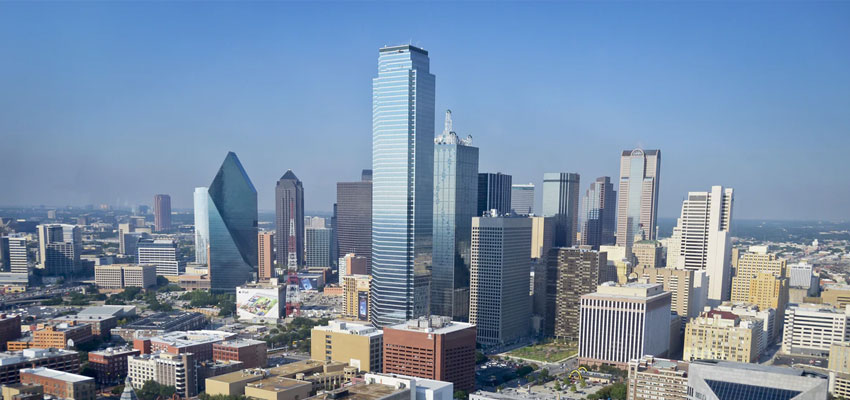 One of the country's biggest museums with 24,000 pieces of artifacts from around the world. Admission is FREE every day. Closed on Mondays, Open 11am to 5pm Tuesdays to Sundays. While you're here, you can also visit the Dallas Arboretum and Botanical Garden (which is included in this list of best botanical gardens in the country).
This quirky aviation museum showcases over 30 aircraft and extensive display galleries, extending from the World War II exhibit to the historical military aircraft. Open at 10am to 5pm Mondays to Saturday with $7 to $10 admission fee.
Founded by holocaust survivors, the museum was built to teach the history of the Holocaust and advancing human rights. The building is a spectacular sight, while the pieces inside are definitely an eye-opener. Admission fees range from $12 to $16.
You get three museums in one when you visit the Perot Museum of Nature and Science. Don't miss the simulated earthquake and creating your own bird that you can "let fly". Admission fees range from $5 to $38, depending on whether you're a member or not.
If you're interested in learning more about the history, culture and arts of Asian countries, this museum has a ton of pieces from ancient to contemporary. Admission here is free, so check it out.
If you're a fan of European artworks, you can find masterpieces by Matisse, Picasso, Michelangelo, and Monet (among others). Aside from the art inside, the building (designed by Louis Kahn) is just as spectacular. The museum is open from 10am to 5pm Tuesdays to Thursdays, from noon during Friday and Sunday, and closed every Mondays. Admission is always free, but special exhibits have fees ranging from $10 to $20.
There are very few places that honor women like this, so visiting a museum that showcases women of the American West who have displayed extraordinary courage and pioneering fortitude is definitely a must-visit especially if you have young girls. Admission fees range $6 to $12. It is open 10am to 5pm during Tuesdays to Saturdays.
Those who love American, European, and Mexican artwork from the 12th century to current times, you can also see fine examples of Southwest artists like Frederic Remington and Charles M. Russell. Don't miss portraits by Rembrandt Peale, Thomas Sully, and Gilbert Stuart. Admission is always free, but it is closed on Mondays. Visit from 9am to 5pm Tuesdays to Sundays. 
Impressive collection of restored historic aircraft of the World War II and Korean Conflict eras. Children come in free, but adults pay $11. Open to the public Tuesday through Sunday from 10AM to 4PM.
These two museum-like attractions are perfect for families. They're located in the same building, so it's a two-for-one visit. Don't miss Ripley's Believe It or Not! Odditorium, which features unforgettable galleries of the most beautiful, bizarre and fascinating oddities from around the world. Meanwhile, the Palace of Wax showcases lifelike figures from Hollywood, horrors, the old west, history, childhood fantasy and the life of Christ.
Not only is Arlington Texas home to the Dallas Cowboys and Texas Rangers, it is also where you'll find the International Bowling Museum. As of publishing, it is temporarily closed for renovations, but check back here if you plan to visit Six Flags. This is worth a stop!
The Corpus Christi Museum of Science and History is a 90,00 square feet museum with a varied mix of exhibits and displays unique to Corpus Christi and Texas in general. Don't miss the children's science center if you're coming with kids.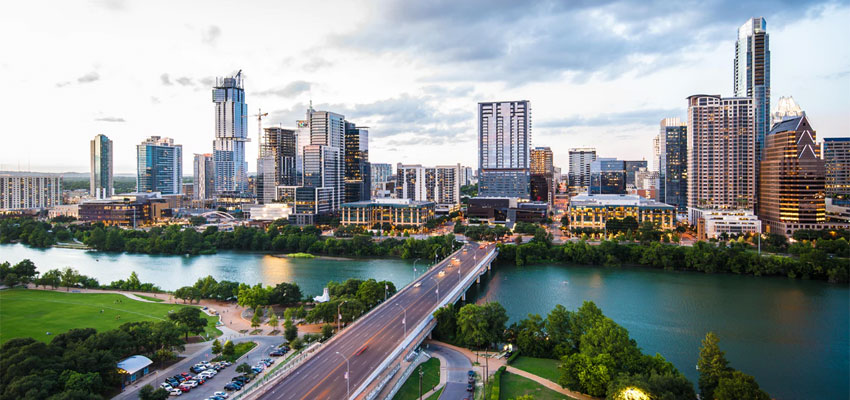 History buffs would love the rich and complex history of Texas showcased in this three-floor museum. There are over 700 original artifacts you can't see anywhere else, such as the original Goddess of Liberty statue or astronaut Edgar Mitchell's space suit.
If you're visiting South Texas, don't miss International Museum of Art & Science (IMAS). It's a Smithsonian Affiliated museum with a focus on Latin American art and science exhibits.
For those who love everything motorcycle, this South Texas museum features the history, culture and engineering of motorcycles. About 99% of the motorcycles here are American-made, so expect Henderson, Harley, Ace and Indian models both old and new.
This unique, "rolling museum" gives visitors a unique journey inside the 1920s rail cars, which used to be pulled by steam or diesel locomotives through Piney Woods. Inside, you'll be able to see bits and pieces of its 135-year history with narration throughout the trip.
Which is your favorite Texas Museum?
Because the climate in Texas is mostly hot, almost all of these museums are indoors, so there's no chance of suffering from intense heat.
Texas still has a ton of museums to offer. Almost every city has its own art museum on top of its city-specific exhibits. You just have to cherry-pick which one is near your itinerary, or which ones would fit your interests.
If I were to cover every possible museum in the state of Texas, this post would be long enough to fill several books.
Are there any "must sees" that I may have missed? Which one is your favorite to visit? Let me know below!