Museums in Florida might not be your first choice of attractions to go to at the Sunshine State.
After all, the numerous beaches and relaxing subtropical climate really invite you to explore the great Florida outdoors. But if you love the arts, history, and culture (or you just want a change of pace), you should definitely include at least a handful of these Florida museums in your itinerary.
Museums in Florida that Your Kids Will Enjoy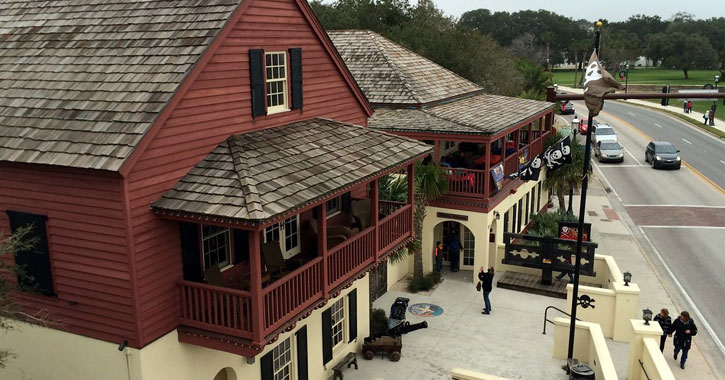 Like a city of its own, St. Augustine Pirate & Treasure Museum begins with a treasure map to guide you inside.
If you have little boys and girls obsessed with pirates, they'll surely enjoy the life-like figures and real-life artifacts from the state of Florida's archeology vault.
There are about 800+ authentic artifacts celebrating pirate life from the 1600s.
The Pirate Museum is a favorite stop for educational field trips, but the place also accepts birthday parties and other private adventures.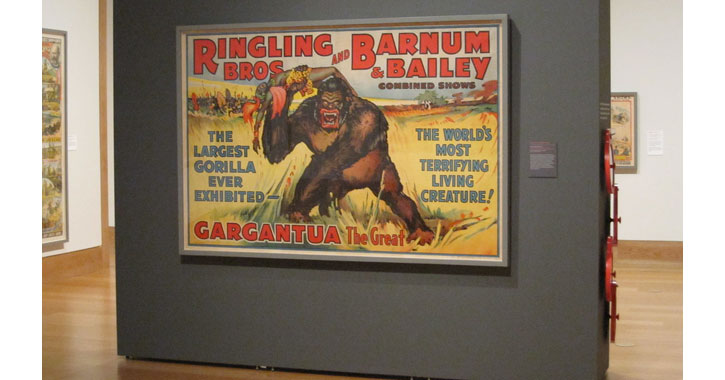 Location: 5401 Bay Shore Rd, Sarasota, FL 34243
Entrance fees: Adult $25 | Senior (65+) $23 | Child (6-17) $5 | Child 5 and under are Free | Members are Free
Guest info: The museum is open daily from 10 am to 5 pm, except on Thanksgiving, Christmas, and New Years Day.
If you can't visit multiple museums in Florida, I recommend you visit the John and Mable Ringling Museum since it is actually a 3-in-1 museum that includes:
The Art Museum
The Circus Museum
Ca' d'Zan (House of John)
John Ringling (one of the 5 brothers who owned Ringling Bros. Circus) built the estate with his wife Mabel in the 1920s.
The couple collected art pieces and artifacts from John's own circus, along with authentic costumes used in their shows.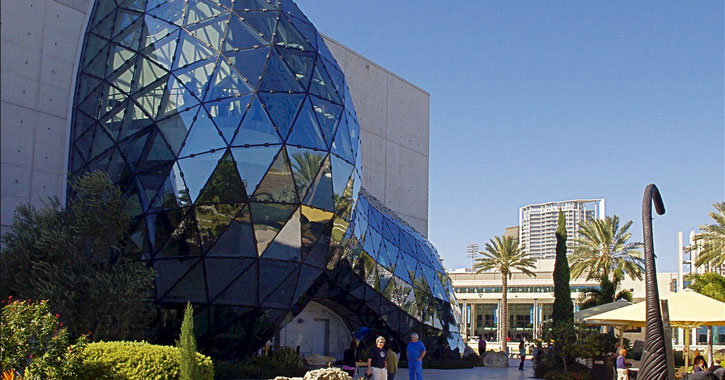 Entrance fees: Museum members and kids 5 years old and younger go in free of charge. Kids 6 to 12 years old has $12 fees with adults ranging from $20 to $29.
Guest info: The Dalí is open daily 10am-6pm (Thursdays until 8pm).
There are two things I love about the Salvador Dali Museum:
The building, made by architect Yann Weymouth, is a work of art and is definitely a St. Petersburg landmark.
Inside, the Dali Museum has over 2,400 pieces of Salvador Dali himself. This collection is the biggest outside of Europe and includes both famous and lesser-known pieces.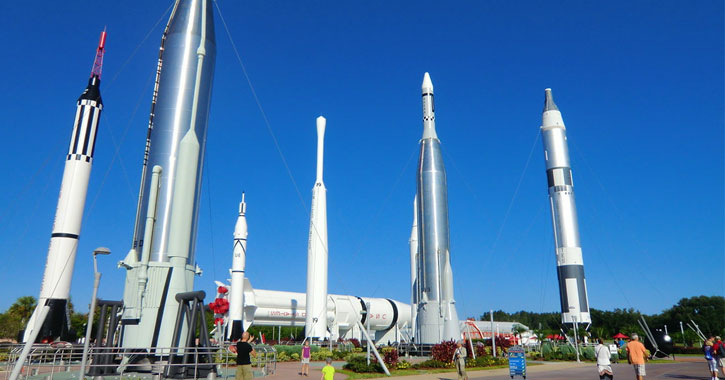 Originally known as the NASA Launch Operations Center, the John F. Kennedy Space Center (or simply KSC) is located on Merritt Island, Florida.
It is one of NASA's ten field centers and has been the primary launch center of human spaceflight since December 1968.
For kids and kids-at-heart with a special love for astronauts and space, you'll immediately be in a totally different world once you step inside the Kennedy Space Center grounds and be face-to-face with authentic remnants of Mercury, Gemini, and Apollo missions.
Entrance fees: Kids 1 year old to 17 pay $15, $12 for adults and $11 for seniors (55 years old and up).
Guest info: Great Ex is open Mondays through Saturdays 10:30 to 4 pm, and Sundays from 12 to 4 pm, but closed on Easter, Independence Day, Thanksgiving, Christmas Eve, Christmas Day, New Year's Eve, and New Year's Day.
For younger kids, the Great Explorations Children's Museum is one part museum dedicated to science, architecture, agriculture, and nutrition, a one-part playground with rope courses, and one part school.
The museum hosts summer camps, after-school programs, field trips, outreach, and birthday parties.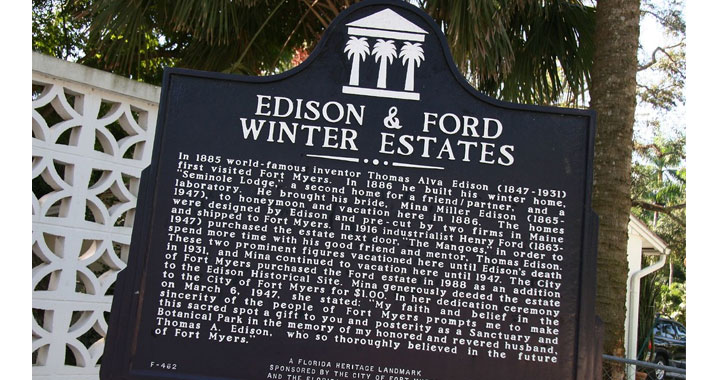 Entrance fees: Self-guided tours are available for kids aged 6 to 12 ($15), teens 13 to 19 ($20) and adults 20 and over ($25).
Guest info: The venue is open daily from 9 am to 430 pm.
For history buffs of all ages, take a trip in Fort Myers where the winter homes of Thomas Edison and Henry Ford stand strong side by side.
The estates take you both indoors (with Edison's lab, Ford's museum), and outdoors (a botanical garden as well as the towering Ficus trees that the men planted together).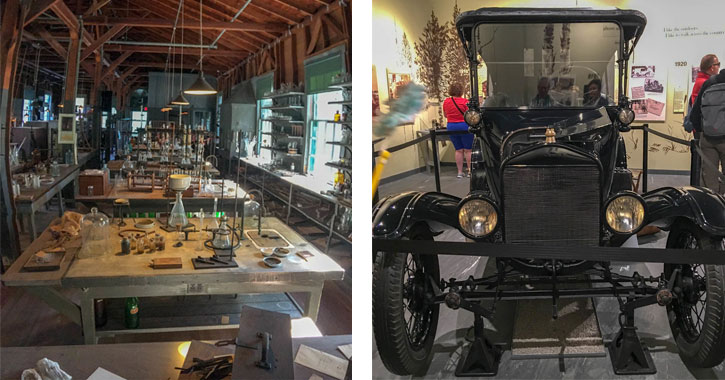 If you live nearby, enroll in many educational programs year-round that encourage kids to become inventors themselves.
Entrance fees: Kids under 6 are free. Kids 7 to 12 have $5 admission fee, while adults range from $8 to $12.
Guest info: Open from Mondays to Saturdays 10 am to 5 pm, Sundays 11 am to 4pm. Closed on Easter Sunday, Mother's Day, Father's Day, Thanksgiving Day, Christmas Eve and Christmas Day.
Built in 1883 by eccentric millionaire Franklin W. Smith as his home, the castle-like attraction became a restaurant and club, then transformed into a gambling casino during Prohibition, and lastly as a national landmark.
The palace will wow many budding architects, especially because of the hand-painted tiles, stained glass, fireplaces and the main structures created using cement and coquina (a soft Limestone of broken shells formed by the decomposition of mineral or organic particles on the ocean floor).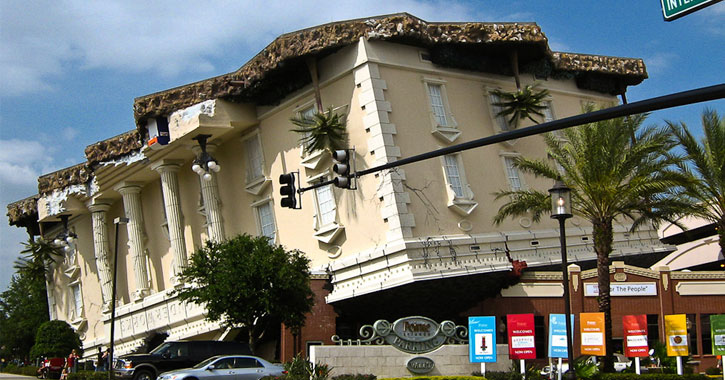 Entrance fees: Basic tickets with access to over 100 exhibits, 4D XD theater, laser tag and glow-in-the-dark ropes course range from $25 to $35. You'll pay extra for packages with arcade game card ($35 to $45) or if you want to watch the magic comedy show with dinner (add-on $22 to $33).
Guest info: WonderWorks Orlando is open 365 days a year, from 9am to midnight daily.
Unlike other museums on this list, WonderWorks is known for interactive (hands-on) exhibits that can stimulate the minds of both the young and old in your group.
There are 6 zones to explore and many many things to be learned from:
Extreme Weather Zone
Physical Challenge Zone
Space Discovery Zone
Light and Sound Zone
Imagination Lab Zone
Wonder Art Gallery
Birthday parties, STEM programs, and other non-museum and non-arcade activities are also available for private groups.
Florida Museums for All Ages
Entrance fees: Students, military, seniors (55+) and kids (12 and below) pay $12.95, while adults pay $15.95.
Guest info: The MOSH is closed on Tuesdays, Wednesdays and major holidays. It is open on Mondays, Thursdays and Fridays from 10 am to 5 pm, Saturdays from 10 am to 6 pm and Sundays from noon to 5 pm.
Known simply as MOSH, the Museum of Science and History boasts several exhibits and aquariums on the body, marine mammals and energy.
Kids and adults will enjoy in interactive exhibits like Health in Motion and JEA Powerplay, while those interested in space exploration shouldn't miss the Bryan-Gooding Planetarium's largest single-lens in the country and the impressive laser light show.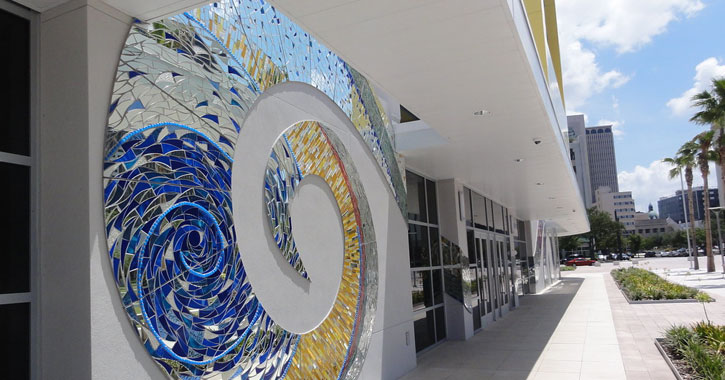 Entrance fees: Kids under 6 and college students enter free, while k12 students enter with a $5 fee. Artists, Florida educators, military and seniors (65+) all get a discounted rate of $12/person. General admission for adults is at $20.
Guest info: The Tampa Museum of Art is open Mondays to Sundays from 10 am to 5 pm and up to 8 pm on Thursdays.
The Tampa Museum of Art has a massive permanent collection of sculptures, paintings, pottery, carvings, and other art pieces dating back to 600 and 300 BCE, so you can take a peek at items from different ancient origins like the Greek, Roman, and Egyptians.
New artists are also hosted at the museum, so check the exhibits section to see the talent currently showcased.
Manuel Carrilo, Robert Indiana, and Yayoi Kusama are just a few of the artists hosted here.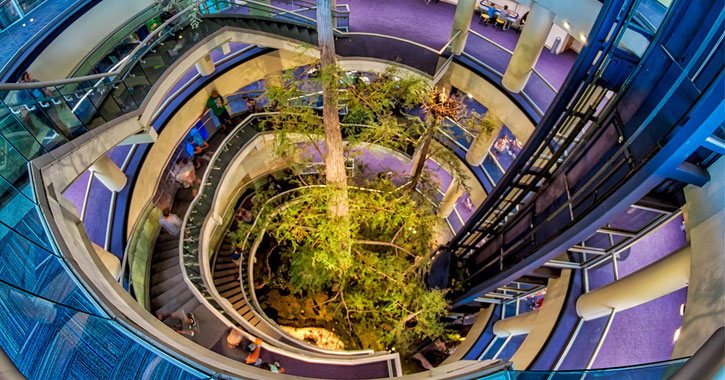 Entrance fees: Fees start at $15 to $21
Guest info: The exhibits and museum are open daily from 10 am to 5 pm.
Ideal for science fans of all ages, Orlando Science Center showcases multiple levels of hands-on interactive learning, discovery, and exploration.
Aside from the majestic staircase, you'll be amazed by the museum's planetarium, flight simulators, Tesla coil show, and other interactive science exhibits that will keep all inquisitive minds interested no matter what age.
Don't miss the real-life, massive telescope on the top floor and the exhibit of dinosaur bones.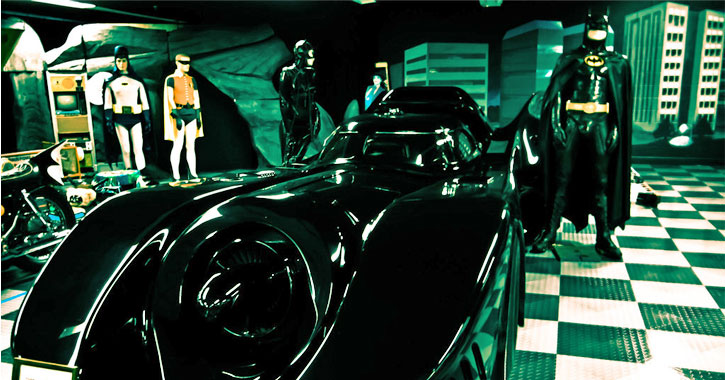 Entrance fees: Kids under 4 years old enter free, but kids ages 5 to 9 have $8 fees, students ages 10 to 18 have $11.75 fees, while adults range from $17.50 to $20.
Guest info: The museum is open daily until 5 pm. On Mondays through Fridays, they open at 8 am, but a bit later on Saturday (10 am) and Sunday (11 am). It is closed on Thanksgiving and Christmas Day.
Anyone who is obsessed with cars would fall in love with the car-themed Tallahassee Automobile Museum.
History buffs would be interested in checking out the carriage of icons like Abraham Lincoln, while gen-pop would marvel at the Batmobiles and other vintage cars (there are over 150 vehicles on display here).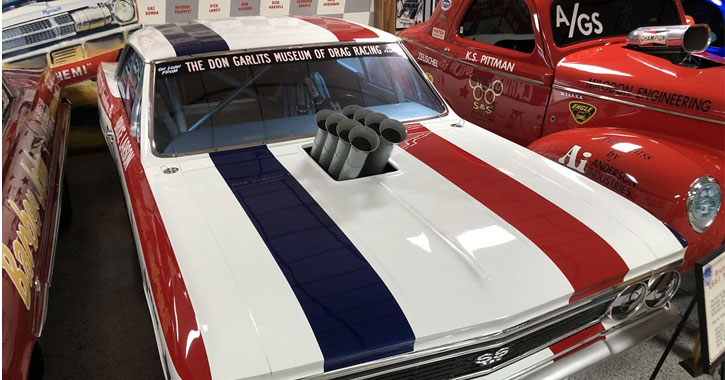 Entrance fees: Standard admission range from $10 to $20, but group admission is cheaper from $3 to $12 depending on age.
Guest info: The museum is open daily from 9 am to 5 pm, except on Christmas and Thanksgiving days.
If you had a ton of fun at the Tallahassee Automobile Museum, the Don Garlits Museum of Drag Racing would definitely be another hit.
Situated in two buildings, this museum houses over 300 cars (about 100 of which are racing cars).
This place has been around since 1976 and has chronicled the history of drag racing. It is home to the Internation Drag Racing Hall of Fame.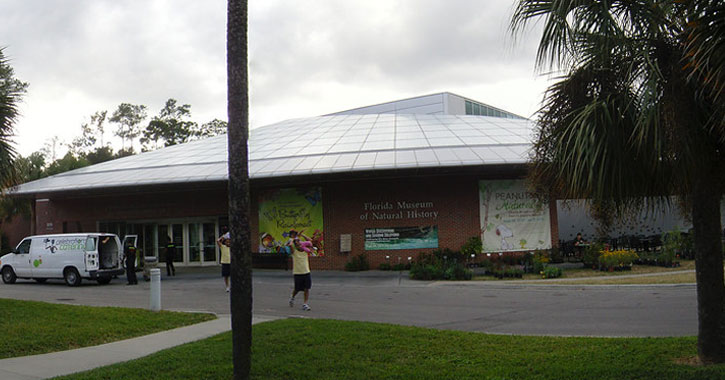 Entrance fees: General admission is free, but special exhibits come at varying fees (from $7 to $20 depending on the visitor's age).
Guest info: The museum is open year-round from 10 am to 5 pm (Mondays through Saturdays, then 1 to 5 pm on Sundays, but closed on Thanksgiving, Christmas Eve and Christmas Day.
Located in the heart of the University of Florida campus, the museum is definitely a must-see if you're interested in taking a closer look at Florida's natural history starting from the fossils and prehistoric sharks that are showcased here.
The museum mainly has items native to Florida and the state's 5 geological time periods, but you can also see artifacts and pieces of art from the Caribbean, Latin America and Southern Florida.
Don't miss the mangroves boardwalk, the Native American creations, and many ongoing research projects from UF students.
If you come here with your kids, the Discovery Zone has numerous interactive activities and the kid-favorite Butterfly Rainforest with thousands of butterflies.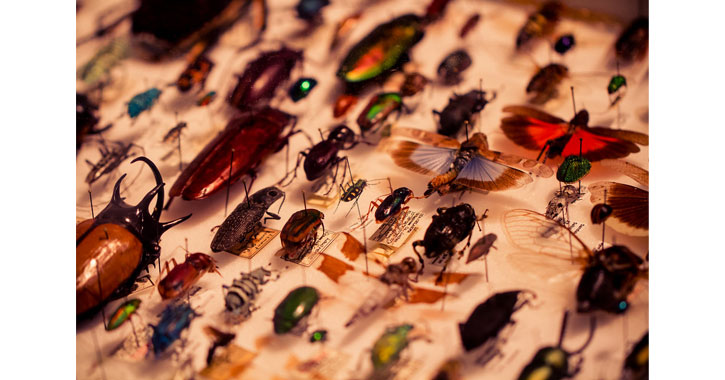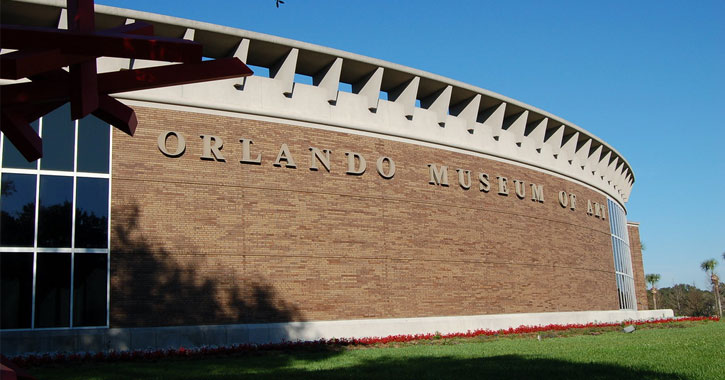 Location: 2416 N. Mills Ave. Orlando, FL 32803
Entrance fees: Kids 5 years old and below enter free, but kids 6 to 17 have an $8 entrance fee. Adults admission prices range from $10 to $20. Discounts are available for students, educators, and seniors.
Guest info: Open on Tuesdays to Fridays (10 am to 4pm), Saturdays and Sundays (12pm to 4pm), but closed on Mondays and major U.S. holidays.
OMA (Orlando Museum of Art) is the place to go if you're looking to expand your views on everything artsy.
From permanent exhibits on stunning African art to the continuously-growing American Art collection that dates back to colonial times to today, you'll never run out of inspiration here.
Over 900 pieces of art from people living in North, Central and South America are showcased in OMA at any given time.
Beyond the Museums in Florida
Do you recommend any other museums in Florida you've been to?
Ripley's Believe It or Not, which I consider a museum of sorts, are found in multiple locations in Florida (specifically in
Panama City Beach, Orlando, and St. Augustine). They're filled with artifacts and a lot of awesome displays that could wow kids and adults alike.
If you're checking off your bucket lists for museum visits, check out my list of the best art museums in the US and best children's museums in the US.