Wichita, Kansas isn't as popular a tourist destination as places like New York or Miami.
But through its evolution from cowtown to the self-proclaimed Air Capital of the World, Wichita proves to be a city that has much to offer.
The largest city in Kansas has the perfect blend of history, culture, natural beauty, and state-of-the-art structures.
Today, let's discover the top things to do in Wichita: from family-friendly attractions, to museums, to attractions that are unique to Wichita.
Family-Friendly Things To Do In Wichita
Wichita is a family-friendly destination, with activities for everyone, no matter what age. Here are some of the most family-friendly things to do in Wichita.
1. Sedgwick County Zoo
The Sedgwick County Zoo is home to more than 3,000 animals across almost 400 species, which are grouped by their geographic location and in settings that resemble their natural habitats.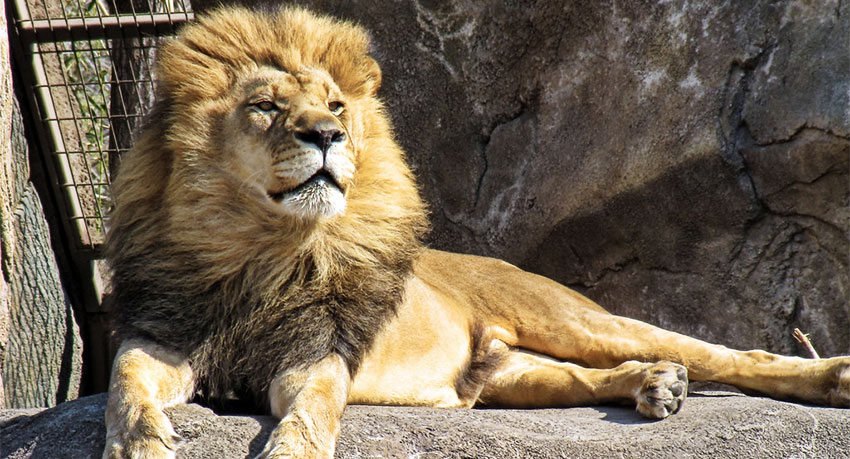 The zoo offers visitors the chance to meet different animals up close: giraffes, penguins, rhinos, equines, ectotherms, and tortoises. They also offer boat tours and tram tours.
The stars of the Sedgwick County Zoo, however, are the elephants. The Reed Family Elephants of the Zambezi River Valley is the third largest elephant habitat in the country, with 5 acres of outdoor space, 18,000 square feet of indoor space, as well as a 550,000-gallon elephant pool.
They also host after-hour events for adults, such as Flocktails and Wild Wines, during specific days and times of the year.
The Sedgwick County Zoo is accredited by the Association of Zoos and Aquariums (AZA), which means the animals are in excellent care. They're dedicated to the successful breeding of rare and endangered species and various other conservation programs.
Essential Information
Address: 5555 W Zoo Blvd, Wichita, KS | 316-660-9453
Hours: Mon-Sun 9am-5pm; only day closed is Saturday after Labor Day
Cost: $15.95 per head for adults; discounts available for children, seniors, and military; $93.50 for a year-long membership (no admission fees for one whole year)
Website: Sedgwick County Zoo
2. Kansas Aviation Museum
Wichita has been called the "Air Capital Of The World" because of the many airline companies that have set up shop in this city over the years. Companies that have exhibits in this museum include Cessna, Beechcraft, and Stearman Aircraft.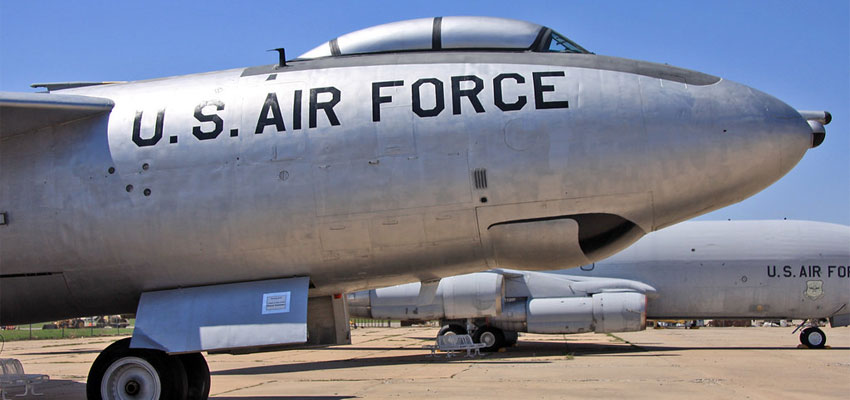 Housed in the original Wichita Municipal Airport Terminal Building, the Kansas Aviation Museum displays a collection of aircraft and aviation-related artifacts, dating from the 1900s till the late 2000s. Smaller aircraft are displayed inside the building, while larger ones are displayed outside.
Essential Information
Address: 3350 George Washington Blvd, Wichita, KS | 316-683-9242
Hours: Tue-Sat 10am-5pm; Sun 12am-5pm
Cost: $9 per head for adults; discounts available for children, seniors, aviation industry employee, and military (both active and retired)
Website: Kansas Aviation Museum
3. Museum of World Treasures
The Museum of World Treasures has three floors filled with exhibits and surprises designed to unlock the secrets of the past to their visitors, making it one of the best things to do in Wichita.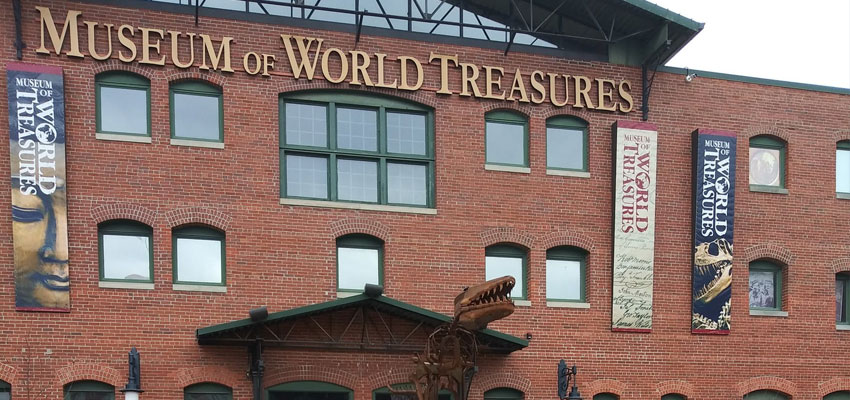 Their permanent exhibitions include the Natural History, Military History, American History, and World Civilizations exhibitions. Kids and adults are sure to find an exhibit that holds their interest. They also host rotating exhibitions on a variety of topics.
The Natural History exhibition features the fossilized skeletons Ivan the Tyrannosaurus Rex, Cutie the Daspletosaurus, and Ed the Edmontosaurus. The Military Exhibits cover the Civil War, the two world wars, the Vietnam War, and the Korean War.
They also have the Founding of America and the Presidents' Hall on their American History exhibition, while the World Civilizations exhibition features artifacts from Mesopotamia, Ancient Egypt, Ancient Greece, and Ancient Rome, as well as pre-Hispanic art and antiquities in the Americas and Asian royal art.
Essential Information
Address: 835 E. 1st Street, Wichita, KS | 316-263-1311
Hours: Mon-Sat 10am-5pm; Sun 12nn-5pm
Cost: $9.95 per head for adults; discount available for children and seniors; $32.95 for family day pass (2 adults plus 2 children 4-12 years old)
Website: Museum of World Treasures
4. Great Plains Nature Center
The Great Plains Nature Center aims to educate the public so they can investigate, understand, and appreciate the environment and the wildlife that resides in it, all while highlighting the importance of urban parks.
The highlight of the Great Plains Nature Center is the Koch Habitat Hall, housing 3,500 square feet of displays and exhibits. Visitors can learn about the prairies, streams and wetlands, lakes, rivers, and woodlands.
There is also a hands-on area for interactive learning and at the end of the hall, there is a wildlife observatory that looks out on the wetlands of Chisholm Creek Park, where there's a recirculating stream, bird feeders, and plants that draw butterflies and birds.
This is a great place for hiking, with nearly 3 miles of paved trails that cross prairies, woodlands, and wetlands. The surrounding Chisholm Creek Park offers visitors a chance to see such wildlife as deer, egrets, and muskrats in their natural habitat.
More than a place to explore Kansas wildlife, the Great Plains Nature Center is a shining example of interagency cooperation. The City of Wichita, the Kansas Department of Wildlife and Parks, and the US Fish and Wildlife Service all work together to provide a highly educational experience to visitors of all ages.
Essential Information
Address: 6232 East 29th Street North, Wichita, KS | 316-683-5499
Hours: Mon-Sat 9am-5pm
Cost: Free
Website: Great Plains Nature Center
5. O.J. Watson Park
Just west of the Arkansas River, O.J. Watson Park is one of the largest parks in the City of Wichita park system.
The scenic, beautiful 119-acre park features the usual trees, walking paths, picnic tables, charcoal grills, and 3 children's playgrounds.
But aside from these typical park attractions, Watson Park also has a 40-acre lake for fishing, inflatables, and pedal boats, a miniature train ride, a miniature golf course, pony rides, a hayrack ride, and volleyball courts.
Drinking fountains and restrooms are found all over the park, and ample parking spaces are provided to visitors.
As you can see, the park offers activities for everyone. It's a great place to relax and have fun with your family.
Essential Information
Address: 3022 S McLean Blvd, Wichita, KS | 316-529-9940
Hours: Vary per season; consult this page for details.
Cost: Free, though some activities charge a fee
Website: O.J. Watson Park
6. Splash Parks, Fountains, and Water Playgrounds
If you're coming to Wichita in the summer, there are plenty of splash parks, fountains, and water playgrounds to help you beat the heat and be entertained, too. These are seasonal and usually open only in the summer.
Free Splashpads in Wichita
Buffalo Splash Park
Address: 318-500 N Maize Rd, Wichita, KS
Hours: Mon-Sun 10am-8pm
Website: Buffalo Park
Old Town Plaza Spray Park
Address: 301 N Mead St, Wichita, KS
Hours: Mon-Sun 10am-12nn
Fairmount Splash Park
Address: 1647 N Yale Blvd, Wichita, KS
Hours: Mon-Sun 10am-8pm
Website: Fairmount Park
Lincoln Park Water Playground
Address: 1323 S Topeka St, Wichita, KS
Hours: Mon-Sun 10am-8pm
Website: Lincoln Park
Osage Splash Park
Address: 2121 W 31st St S, Wichita, KS
Hours: Mon-Sun 10am-8pm
Website: Osage Park
Riverside Central Park Water Playground
Address: 720 Nims N, Wichita, KS
Hours: Mon-Sun 10am-8pm
Website: Riverside Central Park
Splash Aqua Park
The recently opened Splash Aqua Park is an inflatable playground floating on a large, clean lake. It features slides, runways, bouncers, swings, ramps, ladders, and so much more.
Note that children have to be 5 years old and above to be able to play, and they need to be able to navigate the obstacles on their own.
Essential Information
Address: 860 W Steeple Bay Parkway, Wichita, KS | 316-651-3551
Hours: Fri 5pm-7pm; Sat-Sun 11am-7pm
Cost: $50 per head for a five-hour pass; $25 per head, two-hour pass; $15 per head, one-hour pass; paddle board rental, $10 per head per hour
Website: Splash Aqua Park
Fountains at the Waterwalk
It's the most elaborate water, light, and music production in the world, so much so that it's also known as Liquid Fireworks.
It's a nice place to relax and wind down after a full day of exploring Wichita.
Essential Information
Address: 520-598 S Wichita St, Wichita, KS | 316-219-6060
Show Duration: 10-15 minutes
Show Hours: May-October: Thu-Sun 12nn, 8pm, 9pm, and 10pm
Cost: Free
Website: The Fountains at the WaterWalk
RELATED Your Guide to the Old and New Route 66 Attractions
Museums On The River
One of the most educational things to do in Wichita is to visit the various museums in this city, and a great way to visit the top museums in Wichita is to go along the Arkansas River Path.
7. Arkansas River Path
The picturesque Arkansas River flows through the heart of Wichita and connects everything it surrounds.
Running alongside the Arkansas River, the Arkansas River Path is a 10-mile paved trail stretching from 21st Street to Galena Street in downtown Wichita.
It's a multi-use trail, meaning you can walk, run, bike, ride a Segway, or skate along the banks of the Big Arkansas River.
The Arkansas River Path also provides access to various parks and city attractions, including the following museums.
8. Botanica, The Wichita Gardens
Botanica, a botanical garden paradise in the middle of downtown Wichita, has over 18 acres of gardens, ponds, and woodlands and is home to over 4,000 species of plants, both endemic and exotic to the region.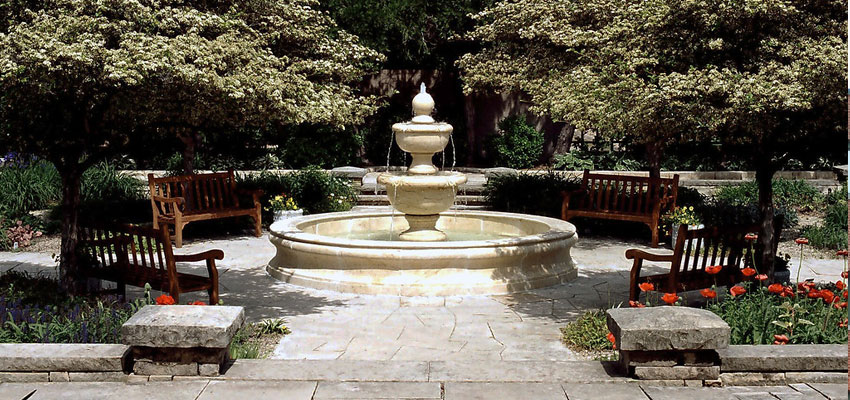 Some of the notable sections to explore include the Downing Children's Garden, featuring various outdoor activities, such as a few farm beds, a treehouse, a musical maze, and a pond to hop on to; and the Butterfly Garden, with plenty of nectar plants that nurture and nourish butterflies.
It's also a nice place to get your cardio in during your vacation. Botanica offers a few walking programs, including a quarter-mile loop, a three-quarter-mile loop, and a mile loop.
Essential Information
Address: 701 Amidon Street, Wichita, KS | 316-264-0448
Hours: Mon-Sat 9am–5pm
Cost: $9 per head for adults; discounts available for children, seniors, and military
Website: Botanica, The Wichita Gardens
9. Wichita Art Museum
The Wichita Art Museum is the largest art museum in Kansas, home to 28 galleries with more than 6,000 works of art.
There are extensive exhibits of sculptures, watercolor and oil paintings, glasswork, and other decorative arts throughout the museum, spanning three centuries.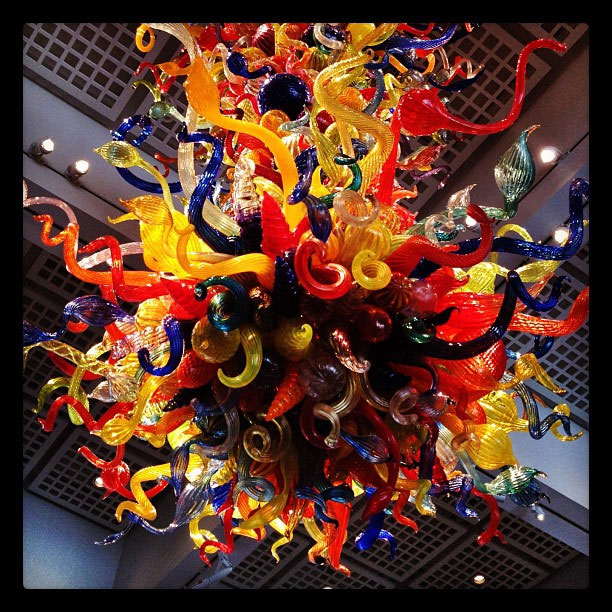 On the surroundings is an 8-acre Art Garden, featuring a lush landscape with flowering trees and plants, as well as outdoor sculptures, making the garden another work of art.
Stop by their café, The Muse, for an artistic meal made of locally grown food.
Essential Information
Address: 1400 W Museum Blvd, Wichita, KS | 316-268-4921
Hours: Tue-Sat 10am-5pm; Sun 12nn-5pm
Cost: $10 per head for adults; discounts available for children, students, and seniors; Saturdays: Free
Website: Wichita Art Museum
10. Old Cowtown Museum
After the Civil War, Texas had all the cattle and no railroads to ship them up north. Texas cattlemen then looked for towns where they can establish railheads.
Wichita became a railhead for the Wichita and Southwestern Railroad, connecting Wichita to Newton, Kansas via the Atchison, Topeka and Santa Fe Railway, carrying Texas cattle to the east. This is when Wichita became a cowtown.
Take a step back in time to when Wichita was a cowtown at the Old Cowtown Museum, featuring a replica 1870s village, with historically accurate buildings, artifacts, textiles, furnishings, art, tools, and even townspeople.
Interpreters, blacksmith, and cowboys wearing period clothing share the space with visitors. Gather around Main Street around noon to watch cowboys and cowgirls battle in gunfights.
Essential Information
Address: 1865 W Museum Blvd, Wichita, KS | 316-350-3323
Hours: Tue-Sat 10am-5pm
Cost: $9 per head for adults; discounts available for children and seniors
Website: Old Cowtown Museum
11. Mid-America All-Indian Center
With indoor and outdoor exhibits, as well as a large indoor events center, the Mid-America All-Indian Center is dedicated to promoting the rich cultural history, heritage, and architecture of American Indians in North America.
The indoor exhibits show off Native American art and traditional artifacts. The Gallery of Nations houses a collection of flags meant to showcase the pride and sovereignty of the native people of North America and also serves as an events center.
Outside, they have full-size tipis, grass houses, and a couple of memorial gardens dedicated to Native American artists Woody Crumbo and Blackbear Bosin.
The gift shop offers products made by and supporting Native Americans, such as handcrafted jewelry, beadwork, pottery, botanicals, as well as books, videos, and music.
Essential Information
Address: 650 N Seneca St, Wichita, KS | 316-350-3340
Hours: Tue-Sat 10am–4pm
Cost: $7 per head for adults; discounts available for children, students, seniors, and military
Website: Mid-America All-Indian Center
12. Exploration Place
The Exploration Place is a science and discovery center that has plenty of hands-on exhibits on aviation, Kansas geography and the role of math and science in everyday life.
You might catch a Live Science Show when you come on a Saturday afternoon. Held in the Kemper Creative Learning Studio, this show is designed to excite younger visitors with color changes, flashes of light, and so much more.
A highlight of the museum is the Dome Theater, the largest one in Kansas, where screenings of educational movies are made more immersive with its 60-foot tall screen providing a 360-degree view and surround sound.
When the kids get tired from being cooped up, they can run to the Exploration Park and learn about Kansas wildlife in the rain garden, climb the pyramid and the hill, or just dig around in the giant sandbox.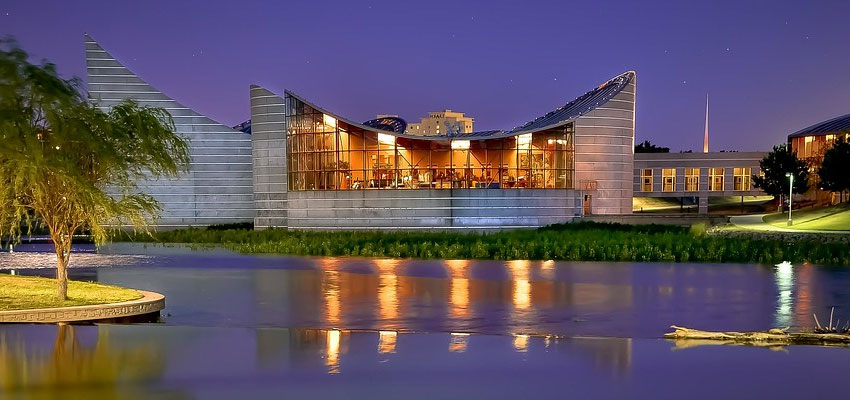 If you're still in the area after sunset, you can appreciate the beauty of the building after dark. They also hold outdoor events on summer evenings, such as RiverFlix, where they project movies on a big wall.
Essential Information
Address: 300 N McLean Blvd, Wichita, KS | 316-660-0600
Hours: Tue-Sat 10am–5pm; Sun 12nn–5pm
Cost: Exhibits only: $11.50 per head for adults; Exhibits and Dome Theater: $14.50 per head for adults; discounts available for seniors and children
Website: Exploration Place
RELATED 14 Midwest National Parks You Should Definitely Visit
Local Attractions
If you're going to go to Wichita, you might as well experience Wichita as a local would. Here are some sights to see and things to do that are unique to Wichita.
13. Keeper of the Plains Statue
Arguably the most iconic symbol of Wichita, the Keeper of the Plains statue stands high where the Arkansas River and Little Arkansas River meet.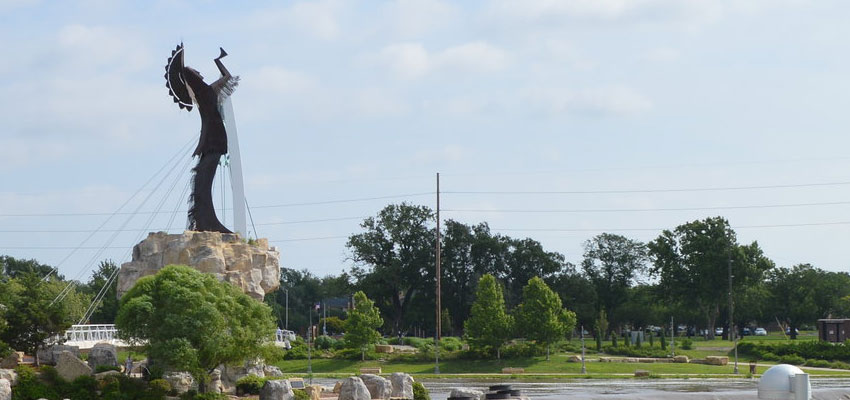 This statue of a Native American chief stands 44 feet tall and sits on the top of a 30-foot pedestal, which makes the already-huge statue look even larger than life.
The Keeper of the Plains was designed by local sculptor Blackbear Bosin and built by Tom Washburn of Architectural Metal Products. It was erected in 1974 and was raised on its 30-foot platform in 2006.
The statue stands on the Keeper of the Plains Plaza, and the Keeper of the Plains Bridge connects the plaza to either side of the river. This picturesque bridge has been previously featured in our list of famous bridges. The bridge lights up at night, emphasizing its beautiful design and architecture.
Surrounding the base of the Keeper of the Plains statue is the Ring of Fire, a set of fire pits that are turned on for 15 minutes every night, provided safety conditions are met.
Essential Information
Address: 650 N Seneca St, Wichita, KS | 316-268-4497
Hours: Bridge: Mon-Sun 5am-12am; Ring of Fire, Spring/Summer: 9pm-9:15pm; Ring of Fire, Fall/Winter: 7pm-7:15pm
Cost: Free
Website: The Keeper of the Plains
14. Explore the Douglas Design District
Along a three-mile stretch on Douglas Avenue is an up-and-coming neighborhood with more than 300 locally owned businesses. The Douglas Design District stretches from Washington east to Glendale, north to 2nd Street and south to Kellogg.
Retail shops selling antiques, furniture, home furnishings, clothing, and accessories. Restaurants, bars, breweries, and cafés are also plentiful in the area, serving up dishes and brews from all over the region as well as from other countries.
One of the most unique features in this district is all of the different murals painted by local artists. From inspirational messages to calls to action to proclamations of Wichita pride, these vibrant, colorful pieces of art breathe life into a neighborhood once filled with abandoned buildings and structures.
You can see these murals when you wander around this neighborhood, but you can also plan your mural tour when you download the Avenue Art Days app.
Essential Information
Address: c/o Furniture Options, 1336 E. Douglas Ave, Wichita, KS
Website: Douglas Design District
15. First Friday (formerly Final Friday) Art Crawl
The First Friday Art Walk is a free event that allows the public to access art galleries, museums, and restaurants and enjoy art and beautiful things. This used to be the Final Friday Art Crawl but switched to First Friday in 2019.
This monthly event is overseen by local artists and galleries to showcase their work to both locals and tourists. The art and snacks are for free, but buying a piece of art is highly encouraged to take home the experience to show support to the Wichitan art community.
Essential Information
Hours: First Friday of the month: usually 6pm-9pm; may vary depending on the establishment.
Cost: Free
Website: First Friday Gallery Walk
16. Wichita Riverfest
Wichita Riverfest started around 50 years ago to celebrate Wichita's Centennial. Nowadays, this nine-day festival is the longest-running festival in the region.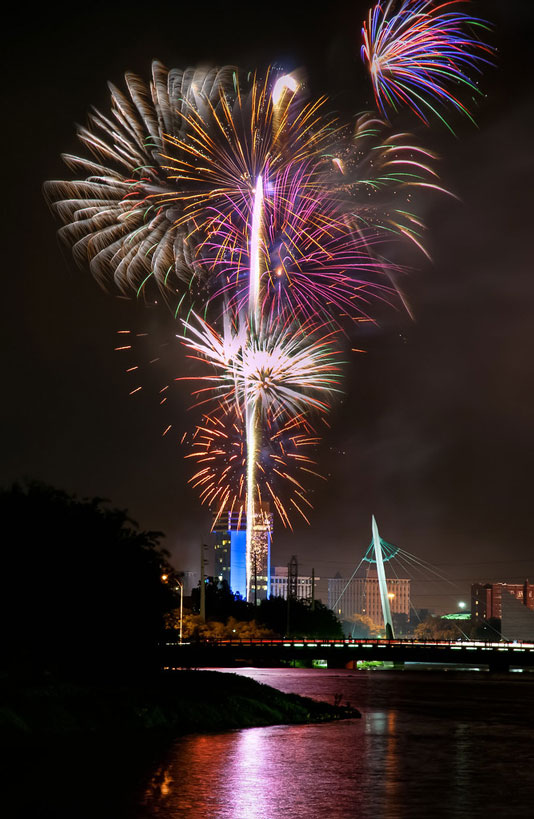 Wichita's biggest tradition promises to be an activity-filled extravaganza, from the opening fireworks, to drone races, the Riverfest parade, the River Run, and to the various performances by local and international bands.
For the price of a button, festival-goers can participate in more than 100 events that are mostly free, except for food and beverages. Kayak down the Arkansas River, zipline on the banks, and feast on all the delicious food that the various food stalls in the food court have to offer.
Essential Information
Address: Downtown Wichita | 316-267-2817
Dates and Hours: Riverfest 2020: May 29 to June 6; Individual event hours vary
Cost: $10 per head for adults (plus fee); $5 per head for children (plus fee)
Website: Wichita Riverfest
RELATED 22 Best Dinosaur Museums in the US and Other Attractions
Information And Tips On Visiting Wichita, Kansas
Getting To Wichita
If you're flying into Wichita, you're likely coming in through the Wichita Dwight D. Eisenhower National Airport. Downtown Wichita is 15 minutes away by car.
Getting Around Wichita
Renting a car is the most convenient way to get around Wichita, and plenty of car rental companies are already present in the airport.
When you're staying downtown, you can rent bikes and electric scooters to go around the city. Another option is the Q-Line trolley, a free way to get around downtown Wichita. Its routes all go through Douglas Avenue.
Public transportation such as buses and taxis, as well as ridesharing apps, are also reliable and viable options for going around the city.
Where To Stay
If you want to be near the action and attractions, plus a variety of options, the best neighborhoods to stay in would be Downtown Wichita and College Hill neighborhoods.
Best Time Of Year To Visit
The best times to visit Wichita are in the summer, when the temperatures are warm and dry, and in the fall, when the temperatures are comfortable for walking around the city streets and there aren't very many tourists, so accommodations may be more inexpensive.
There are more outdoor activities during this time period as well. The Riverfest is held during the summer months, and splash parks and public water playgrounds are open as well during this time.
What To Wear
As I've mentioned, summer in Wichita is warm and dry, but summer nights may be chilly, so carrying a light jacket or a scarf is advisable even in the summer.
Dressing in layers is appropriate for the spring and fall months as well, as there can be unexpected decreases in temperature.
What To Expect
Wichita is as Midwestern as you'd expect, with mostly conservative, reserved families and communities. Being loud and disruptive is generally frowned upon.
What To Eat
Now we're down to one of the best things to do in Wichita: Eat!
A city rich in cattle ranches and farmland is sure to serve up some tasty homecooked dishes. And with more than 1,000 restaurants serving local and international cuisine, Wichita has slowly been emerging as a foodie destination.
Here are some of the best dishes you need to try when you're in Wichita.
Barbecue ribs. If there's one dish you shouldn't miss while in Wichita, it's a plate of well-smoked barbecue ribs that fall apart when you pierce it with a fork.
Chili and cinnamon rolls sounds like a weird combination, but it's a Midwestern favorite, starting from the 1960s when it was served to schoolchildren during lunch.
Bierocks are sandwiches made of yeast dough filled with seasoned ground beef and sausage, shredded cabbage, and onions, and then baked until golden brown and puffy. Ground beef is the tradition, of course, but other fillings are garlic chicken, Philly cheesesteak, and vegetables for vegetarians.
Chicken fried steak is a dish made of steak cubes that are breaded and fried to make a crispy coating and is usually served with mashed potato and gravy.
Fattoush is known as the official salad of Wichita, owing to its large Lebanese population. Made with lettuce, veggie chunks, toasted pita, and a lemon-garlic dressing. The vegetables that go into this salad vary according to personal taste, but it's generally agreed that lettuce should be the base.
RELATED 15 Most Popular Lakes in Kansas to Check Out
Visit Wichita, Kansas Soon!
Hopefully, this article sparks your interest in visiting the Midwest and helps you to plan your trip to Wichita.
Did these things to do in Wichita, Kansas excite you? Feel free to let me know what you think I got right and what I missed in the comments!