Check out my round-up of the best places to ski in the US, if you're planning a ski trip for the coming winter.
Instead of just focusing on the top ski resorts in the country, I went straight to the best ski towns in America (so those family members who aren't too happy with skiing can still find something to do and love the trip as much as you do).
9 Best Places to Ski in The US this Year
It's impossible to definitively say where the best place to ski in the US is, so the list below is in no specific order.
Have a read through them all and choose which town sounds the most appealing to you!
1. North Conway, New Hampshire
Throughout New Hampshire's White Mountains, you'll find around a dozen different ski resorts.
But none of them hold a candle to the Wildcat with its 2,100 feet of vertical terrain.
The resort boasts of having the longest ski season in New Hampshire. Maximize your trip and visit Wildcat's sister resort, Attitash, since lift tickets are valid for both resorts.
Do you have a brewery tour checklist?
Don't miss North Conway's Moat Mountain and Tuckerman Brewing Companies while you're there.
2. Steamboat Springs, Colorado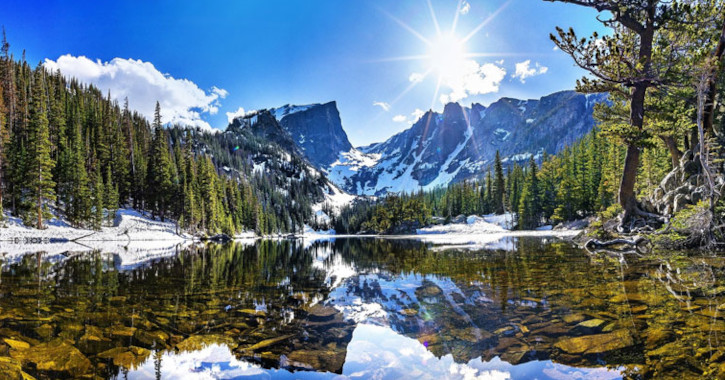 Best Ski Resort in town: Steamboat Ski Resort
Reasons to Visit: Steamboat Ski Resort dubs itself "Ski Town USA" and rightfully so. It is home to Ski Haus, the largest ski shop in America, and has 165 named trails, over 20 lifts, 6 terrain parks, and a vertical drop of more than 3,500 feet.
 Other attractions: While you're here, check out the Old Town Hot Springs, Fish Creek Falls, Yampa River Botanic Park, and Steamboat Art Museum. You can also experience the town's Strings Music Festival (held in late March), or get a little cheeky with the adults-only Strawberry Hot Springs Park.
Nestled in the northwest corner of Colorado, Steamboat Springs is an off-the-beaten-path type of winter destination.
It's an authentic mountain town with western hospitality.
Although Colorado has numerous other ski resorts, Steamboat receives more snow than any other ski destination in Colorado, making it one of the best places to ski in the US.
So if you're after the so-called champagne powder only found in Colorado, there's no place better to visit than Steamboat which gets about 350 inches of this "powder" each year.
3. Stowe, Vermont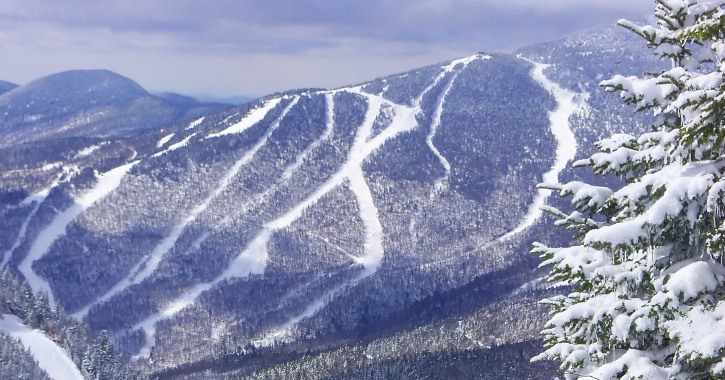 As the ski capital of the East, this quaint town boasts 485 ski-able acres that get covered with 314 inches of snow each year.
Its most popular ski resort, the Stowe Mountain Resort, is a four-season favorite winter destination that also serves as a spot for rock climbing and ziplining throughout the rest of the year.
4. Park City, Utah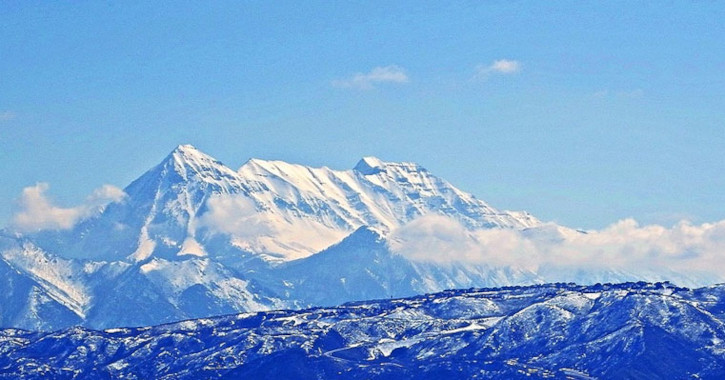 Best Ski Resorts in town: Park City Mountain and Deer Valley Resort
Reasons to Visit: Park City Mountain resort has over 7,300 acres of spectacular land, making it the largest ski area in the US. Go with Deer Valley Resort if you want to learn how to ski (this resort is the largest ski school in the US with over 500 ski instructors).
Other attractions: For history buffs interested in western mining history, don't miss The Main Historic District. Families will love exploring different parks and museums at the Utah Olympic Park and eating at the renowned Mexican-inspired El Chubasco.
If you're looking for a ski town that's easy to fly to, Park City, Utah has frequent flights daily from all over the West Coast.
It's the home of the Sundance Film Festival and is just an hour away from the Salt Lake City airport.
Park City Mountain resort has over 300 trails, 41 lifts, 8 terrain parks, 14 bowls, one superpipe, and six half-pipes.
It can accommodate skiers of all levels, from beginners to experts, and is highly recommended for group trips.
And if you choose to go here, see if the Alpine Slide is open as both kids and adults go crazy for it.
Those who want to stay off-site could go to Canyons Village, where the heated chairlift Orange Bubble Express is easily accessible.
An awesome little side trip to Woodward Park City (formerly Gorgoza Park) is a must for young kids who will love the park's mini-snowmobiles and a small hill for little tubers.
5. Truckee, California
Palisades Tahoe isn't the only popular ski destination in this area.
Truckee also has 12 other downhill resorts within a 10-mile radius, including Mammoth Mountain and Northstar. It is blessed with 275 days of sunshine and over 400 inches of snow each year.
Plus, Truckee, CA is just 13 miles from Lake Tahoe, a well-deserved stopover on your way to your winter destination vacation.
6. Bend, Oregon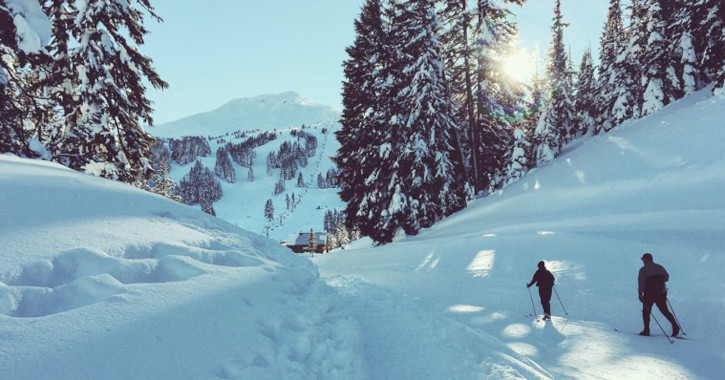 Bend is a true blue definition of ski town; it has everything from ski lodges to excellent wineries and breweries, majestic backdrops, a quaint town vibe, and high desert goodness. You'll never run out of things to do from golfing to rock climbing or just chilling downtown.
And yet Bend is more than just a popular ski town. It's also earned the moniker "Beer City USA" as it has the most microbreweries per capita in Oregon. Experience them through the Bend Ale Trail.
7. Jackson, Wyoming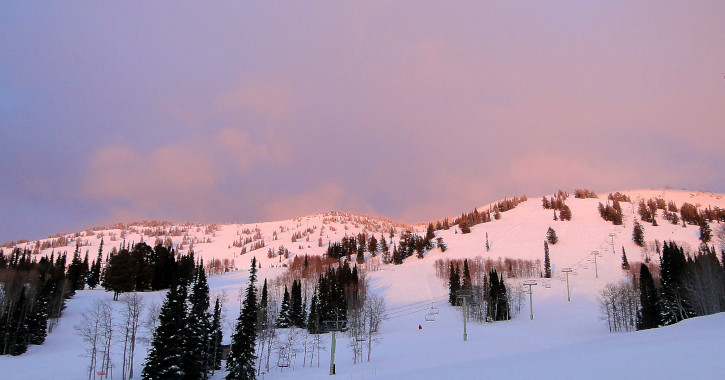 Best Ski Resort in town: Jackson Hole Mountain Resort
Reasons to Visit: Known as an extreme skiing resort for many years, Jackson Hole also welcomes skiers of all types thanks to additional terrain like Teton lift and a kid-friendly ski center named Solitude Station.
Other attractions: Come visit amazing animals at the National Elk Refuge and chill your muscles after skiing at the Granite Hot Springs.
The mountain boasts of 2,500+ skiable acres that ascend over 4,100 vertical feet.
Jackson has two other ski areas aside from Jackson Hole: Snow King Mountain Resort and Grand Targhee Resort, which are less crowded than Jackson Hole.
And if you want to explore some more, Jackson, Wyoming is near not one, but two national parks: Yellowstone National Park and Grand Teton National Park.
8. Big Sky, Montana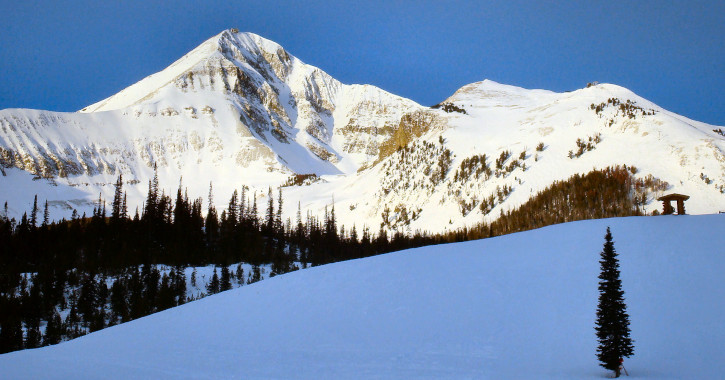 Best Ski Resort in town: Big Sky Resort
Reasons to visit: The well-groomed trails have consistently good snow, plus it's less crowded than other ski resorts in the area making it perfect for families.
Other attractions: Stay at Lone Mountain Ranch and do other winter activities such as snowshoeing, snowmobiling to Yellowstone, dogsledding, or riding a sleigh.
Big Sky is getting more attention lately because of a same-titled TV show, but it has always been popular with ski enthusiasts and frequent visitors to Yellowstone National Park (it's a short drive away).
Nearby Gallatin River is also a favorite destination for fly fishing and whitewater rafting. You can also take a hike to scenic spots such as Ousel Falls or Storm Castle Peak.
Tired and hungry from all the outdoor adventures? Take a culinary break in some of the restaurants in town, known for wild game and locally sourced ingredients. Try the barbecue at The Riverhouse or the lobster mac and cheese at Olive B's Big Sky Bistro.
9. Sun Valley, Idaho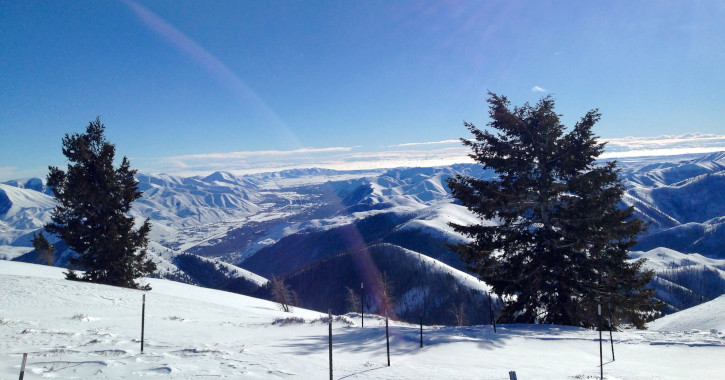 Best Ski Resorts in town: Sun Valley Resort
Reason to visit: You can ski at Bald Mountain or Dollar Mountain. Bald Mountain has "nothing but downhill" and is good for everyone from beginners to professionals. Dollar Mountain is where, as they say, skiing learned to ski and is where the very first chairlift was installed.
Other attractions: Stargaze in the Central Idaho Dark Sky Reserve. Or learn about Ernest Hemingway by tracing his steps and paying your respects at his memorial.
You can always find Sun Valley Resort in lists of best places to ski in the US, and for good reason. The trails are constantly groomed, the lifts are efficient, and there are plenty of activities for kids and non-skiers. Snow quality is good, even though it only gets 220 inches of snow per season.
Other winter activities you can do here include ice skating and hockey at indoor and outdoor skating rinks and snowmobiling along the trails just outside Sun Valley.
In addition, the Sun Valley area is home to fly-fishing opportunities on Silver Creek and Salmon River. Whitewater rafting on Payette River is another popular water activity.
Foodies will certainly have a good time exploring the mostly locally-owned restaurants in the area. Try the ram mixed grill and goulash at The Ram, or head over to Gretchen's for some eggs Benedict, both at the Sun Valley Lodge.
The Best Places to Ski in the US for kids, pros, beginners, families, and thrill-seekers
If you're looking for skill- or age-specific resorts, here are my recommendations:
Best for Kids and Families (all levels):
Best for Pros and Extreme Skiing
That said, please don't take my best of the best list too seriously.
As I mentioned earlier, the best places to ski in the US is a highly debatable topic. What's important is you have fun on your chosen winter destination, enjoy all the snow to your heart's content, and hit the slopes.
Where Are the Best Places to Ski in the US?
Have you gone through some of the best ski resorts in the country? If you only had one ski resort to pick, which one would it be? Sound out in the comments!