We're blessed with some of the most beautiful states in the country.
Have you visited a place so magical, absolutely jaw-dropping, that you can't believe you're still in the US?
From old-growth forests to snow-capped mountains, from spectacular canyons and geological marvels to long stretches of coastlines, the United States has a pretty varied terrain that encourages adventurers to explore and discover.
In this post, I'll talk about the States with some of the most beautiful scenes that every nature lover, photographer, and traveler should check out at least once.
10 Most Beautiful States Every Nature Lover Should Visit and Photograph
I'm aware that every state is home to picturesque places and this list could easily include 30 states.
But the following 10 states that I've chosen are each home to dozens of must-see natural attractions! I pick from these states when friends or family ask me for a destination recommendation with plenty of memorable natural attractions.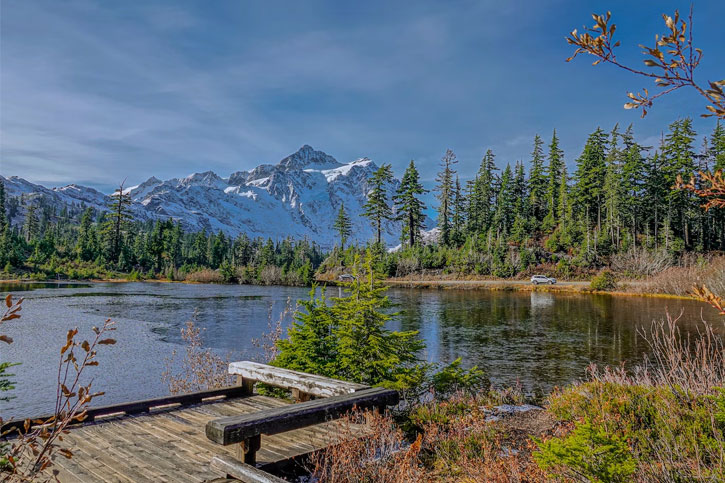 Washington is an obvious choice because of the diverse landscapes you can find here.
From its famous glacier mountains to the rocky beaches, and mysterious-looking forests, everyone can find something that could knock them off their socks.
Washington is home to three national parks – Mountain Rainer, North Cascades, and Olympic National Park – each of which boasting its own "personality." These national parks are your best bet if you're interesting in a variety of vistas.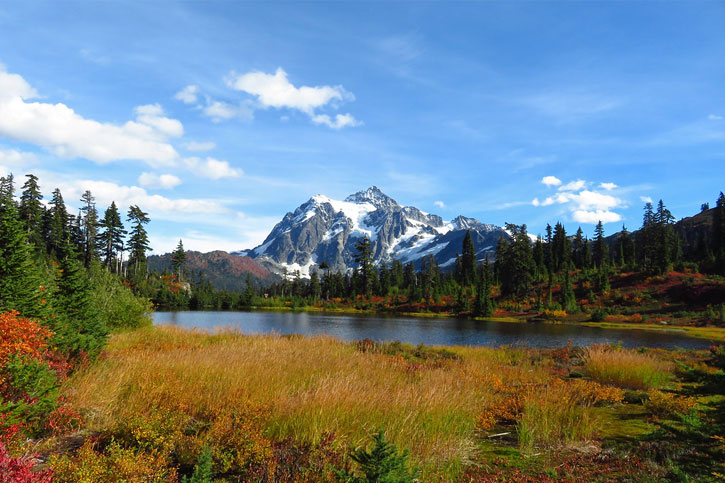 Don't miss these Instagram-worthy Washington natural attractions:
Magical lakes – There is quite a hike needed to reach these three magical lakes, but I promise you, they are worth every step.

Perfection Lake (found in the Enchantments), both named appropriately,
Jade Lake – This postcard-looking spot is home to many mountain goats and a mountain backdrop bordering the turquoise lake.
Diablo Lake – Another turquoise-colored lake visited by many kayakers and those fishing for bull trout.

Mountain views – Washington has numerous overlooks for mountain chasers. But my favorite is the view of Mount Shuksan and Granite Mountain.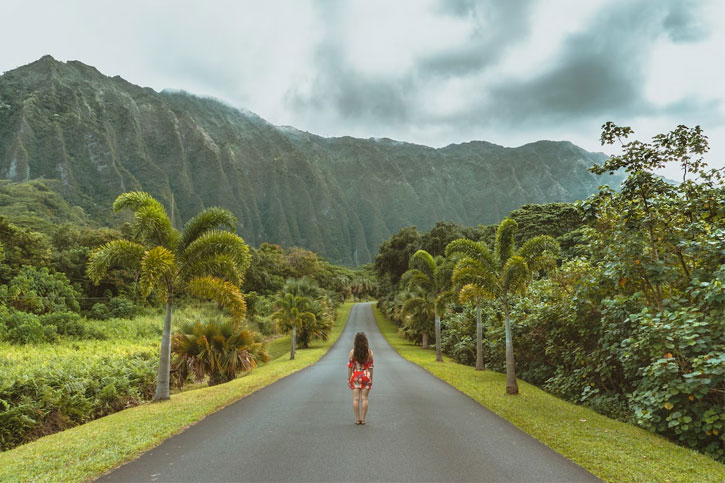 Because Hawaii is the only state completely surrounded by water, Hawaii offers some of the most breathtaking views.
Visitors come for the beach in Hawaii, but once they discover the inlands with waterfalls, thick rainforests, and a whole lot of trails to explore, here's when the adventure happens.
Don't miss these picturesque Hawaii natural attractions: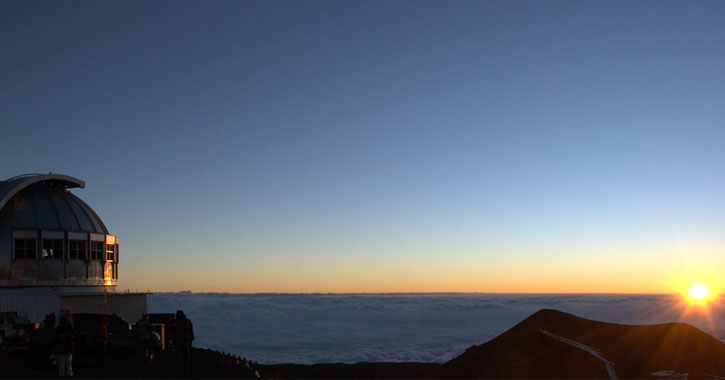 Lava up-close: If you're interested in otherworldly landscapes, visit the lava-flowing Hawaii Volcanoes National Park (on the Big Island)
Tallest peaks: Mauna Kea, which is the world's tallest mountain, is more magical for star gazing.
Hawaii waterfalls: This state is home to many waterfalls, but none as beautiful as Wailua Falls in Kauai.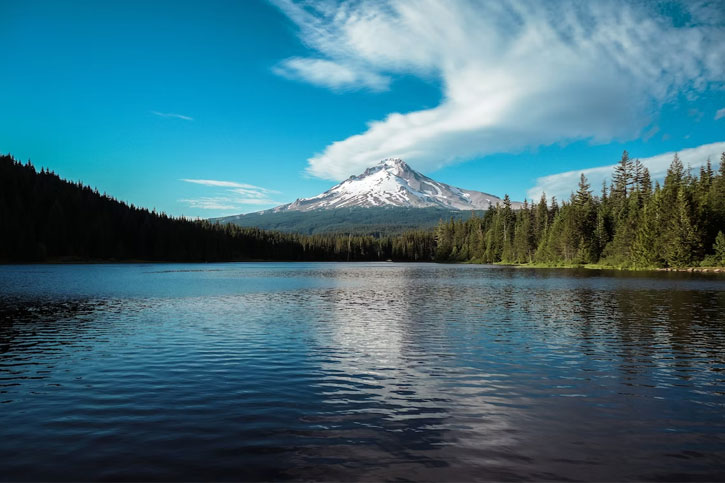 Oregon has multiple dimensions, from its rugged desert to the lush wilderness, then its scenic shorelines, you'll have photo-ready backdrops whichever way you decide to go in Oregon.
I love how dramatic Oregon looks in the spring, so if you have the option to pick what season to visit, I recommend you wait and experience cherry blossoms in full bloom, waterfalls at its peak, and trails to hike with just the perfect climate.
Don't miss these beautiful Oregon natural attractions: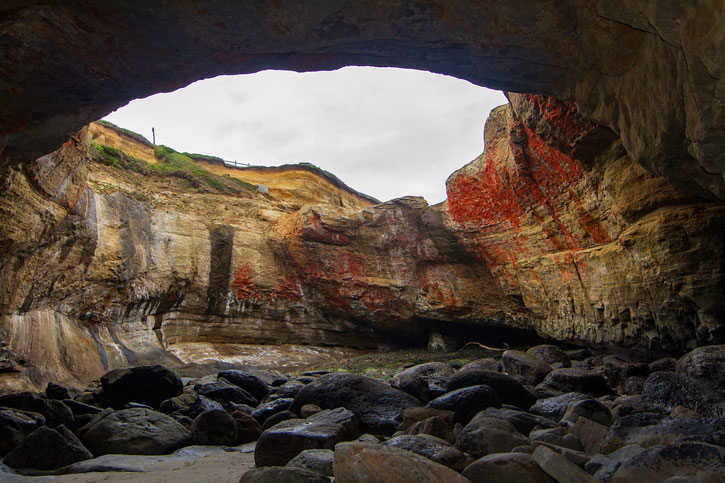 Cool natural structures in the sea: Devil's Punchbowl (a red stone formation) and Thor's Well – both found in Central Coast makes some good practice when you're trying to capture movement of whirlpools.
Views of Oregon from high up: Angel's Rest is a kind of overlook that gives you spectacular views of Columbia River, the Cascades, and the clouds above. Three Sisters Wilderness gives you a chance to view the Cascade Ranges from above the skyline.
Blooms galore: Portland Japanese Gardens and Wooden Shoe Tulip Farm are just two examples of Oregon's painting-like places that celebrate the nature's beauty.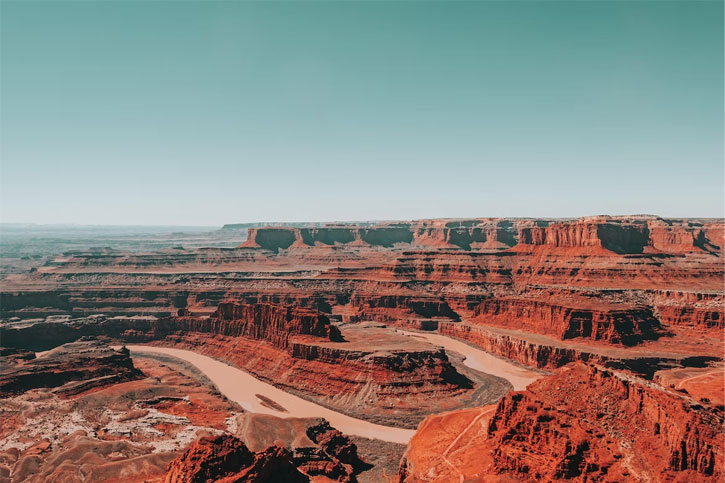 Utah is home to Arches National Park, Canyonlands, Zion, Bryce Canyon, and Capitol Reef National Park – all of which boasts some of the jaw-dropping, sunset-colored rock formations in the country.
Even just taking the scenic Highway 12 takes you to unlimited opportunities to take photos of badlands, canyons and small towns that bring you to a unique old-world vibe.
Don't miss these magical natural attractions in Utah: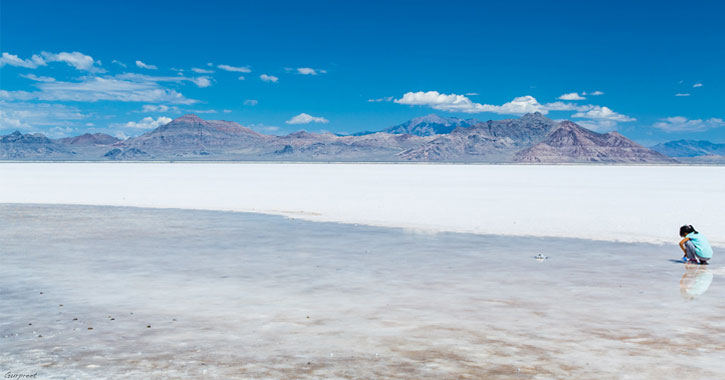 Magical lakes: Bear Lake is called The Caribbean of the Rockies for a reason – it's on a level of its own. Another distinctively pretty like is Lake Powell that is bordered by multiple rock formation.
Canyon for days: It's hard to pick just a handful of places to explore in Utah if you're planning to hike the state's famous canyons. But if it's your first time, don't miss Buckskin Gulch and Canyonlands.
Alien landscape: Want to feel like you just been dropped off another planet? Visit the 30,000-acre Bonneville Salt Flats, one of the world's most unique landforms.
A mix of everything: If you're looking for mountains, blooms, rock formations, lakes in one place, visit Zion National Park or Mirror Lake Scenic Byway.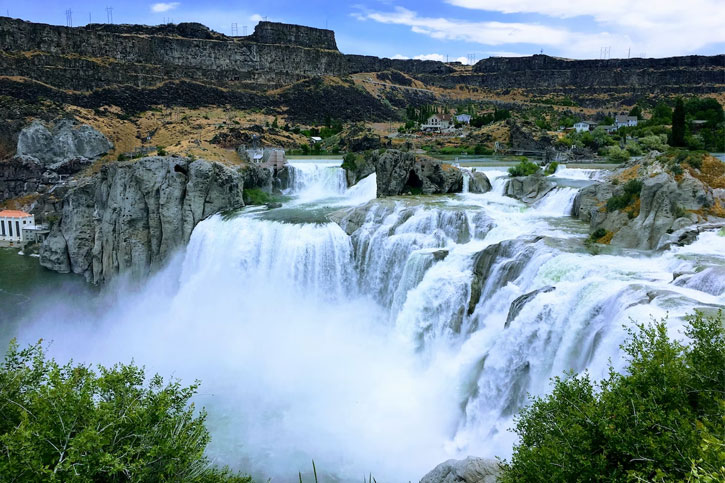 Idaho is rich in natural wonders. It isn't as popular as tourist-favorite states, but Idaho can definitely compete, if you're looking for the most beautiful states in the country.
Although Idaho's food and art scene has its own buzz, the outdoor tours you can check out exploring canyons, lakes, rivers, mountains, deserts and other interesting landscapes is varied and never-ending.
Don't miss the following natural attractions around Idaho: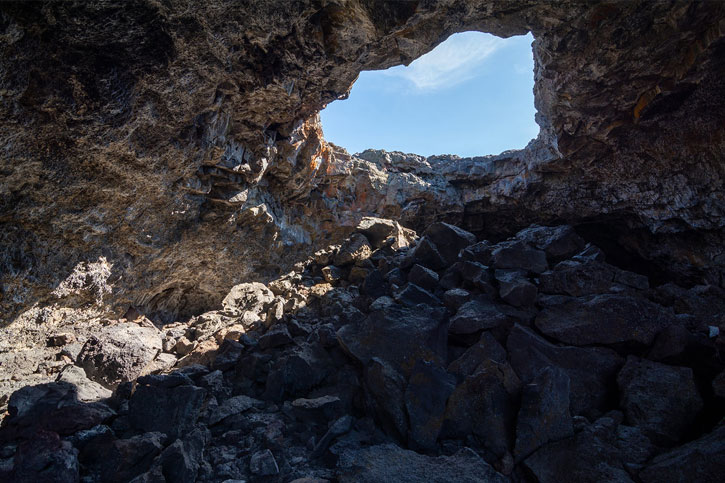 Thousand Springs: If you ask me my favorite waterfall, I'd pick Thousand Springs in a heartbeat. You know what makes it unique? The water flows underground for about 200 years before it flows as waterfalls out of the canyon walls. It's a truly mesmerizing sight, especially when waters cascades at its peak
A crack on the earth: Craters of the Moon National Monument is a unique landscape only found in Idaho. It is the deepest known volcanic rift crack in the world at 800 feet deep, and the country's largest basaltic lava field. And if you're brave enough, you can hike down and take a one-for-the-books photo inside that crack.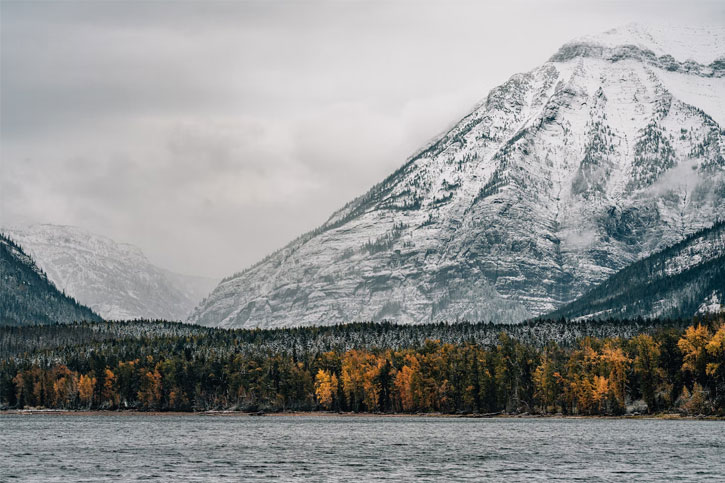 Half of Montana is made up of flat farms, but the other half is extra for its "Big Sky Country" landscapes, majestic mountains, glaciers, national parks and wow-worthy skies no matter the season.
A tiny part of Yellowstone (about 3%) is found in northwest Montana. It's called Treasure State for its abundance in natural minerals.
Don't miss these Instagram-worthy Montana natural attractions: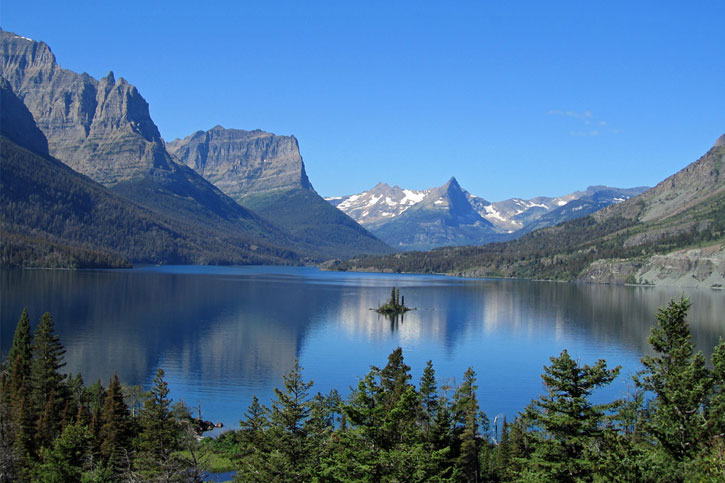 From the top: There are multiple overlooking places in Montana that lets visitors see an expansive view of the state. Whitefish Mountain Resort and Big Sky Resort are the most popular options.
Scenic drive to the mountains: Even beginner nature photographers can easily take impressive photos of the Mission Valley and Mission Mountains thanks to the beautiful backdrops naturally occurring in the area.
Amazing lakes: If you can only visit one lake in Montana, let it be St. Mary Lake (set on the east side of Glacier).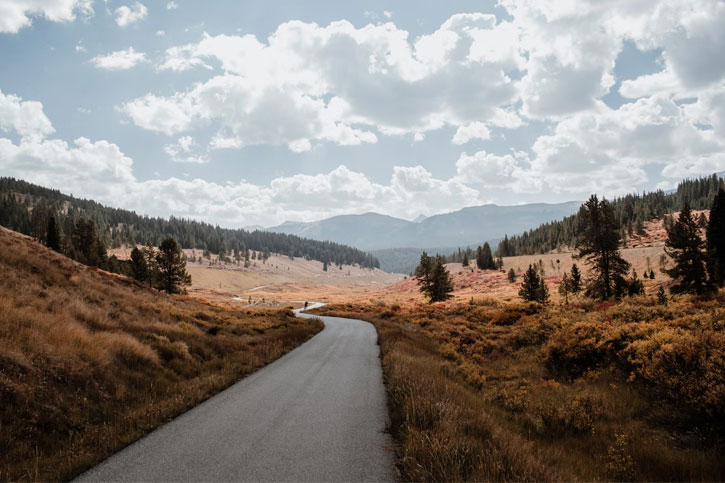 Colorado is a go-to state for mountain activities like climbing, hiking, rafting, and mountain biking. And if you pick Colorado and its great outdoors, you'll soon realize its beauty no matter what activity you embark on.
And like many of the beautiful states on this list, Colorado has a pretty varied landscape, divided equally between high plains and mountains.
Don't miss these beautiful Colorado natural attractions: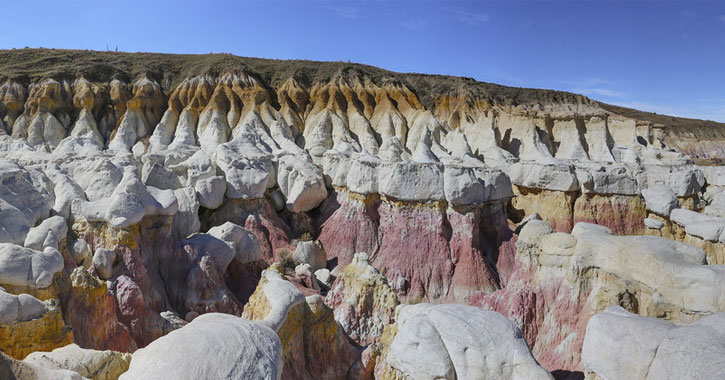 Small towns tucked in between natural wonders: Colorado's residential areas are embracing its surroundings. Just take a look at mountain towns Telluride, Ouray and Crested Butte's dreamy backdrops.
Pink clay formations with historical significance: Paint Mines Interpretive Park used to be a place where American Indians made paint and the traces are still found all over the 750-acre space.
Colorado Springs sunset spot: Garden of the Gods combines spectacular view of Pikes Peak mountain at the back, the towering red rock formations, and a lush green forest, this place takes sunset shots extremely well.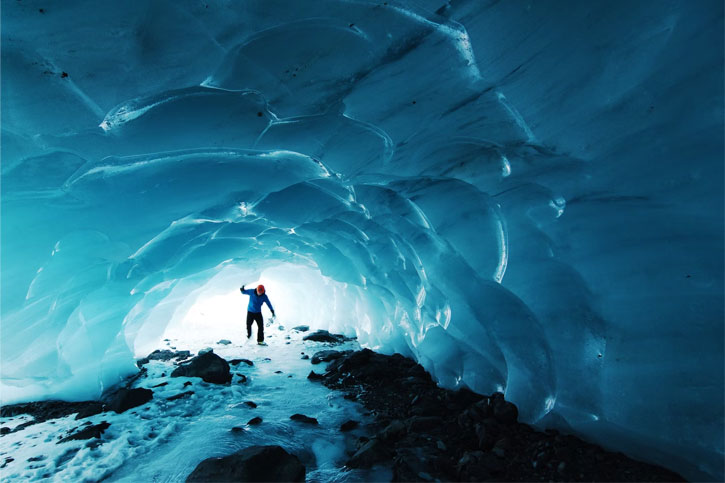 Alaska may have the smallest population, but it has one of the most untouched natural attractions on this list.
What many people don't know is that Alaska isn't just ice fields and glaciers (although these should be included in your itinerary if you're a first-time visitor in Alaska).
Alaska is also full of pristine lakes, glaciers and mountains, acres of wilderness, and even its own tiny islands.
Don't miss the following natural attractions around Alaska: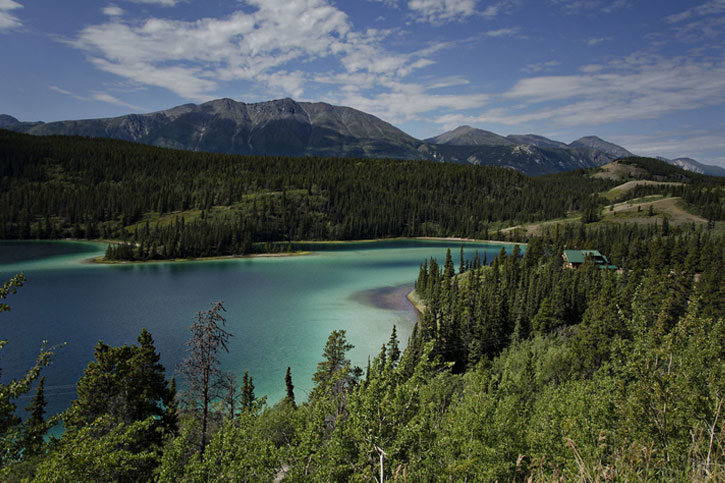 Mendenhall Glacier: It's not everyday you get to see a glacier up-close. If you can visit, take advantage of the opportunity and take as many snaps as you can.
Alaska's mountainous panorama while on a train: White Pass & Yukon Route Railway makes it possible to experience a scenic sightseeing of Alaska's most stunning glaciers, gorges and mountains.
Northern Lights: It doesn't matter if you've seen the northern lights before. Aurora Borealis over the skies of Chena Hot Springs is one you'd never forget.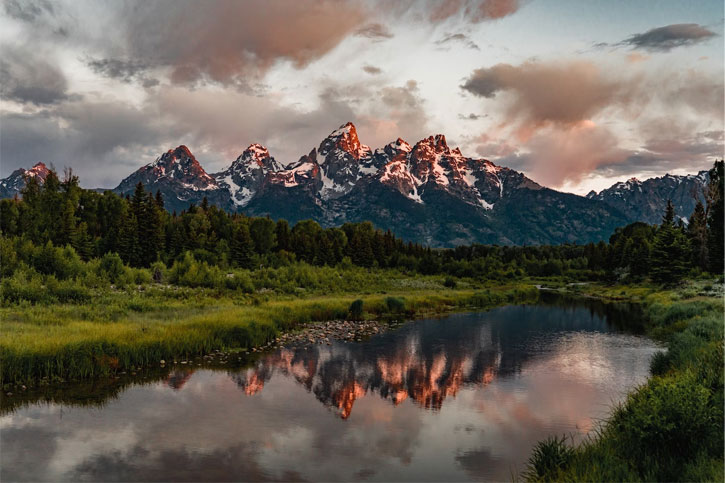 Just for being the home to Yellowstone National Park, people already accept why Wyoming has to be included as one of the most beautiful states in our country.
Yellowstone has a lot going on – from the impressive Old Faithful Geyser and Morning Glory Pool, to its thriving wildlife, and majestic canyons and rivers, you'll have plenty of material to go for if you're on a mission to take your best nature photography here.
Don't miss these picturesque Wyoming natural attractions: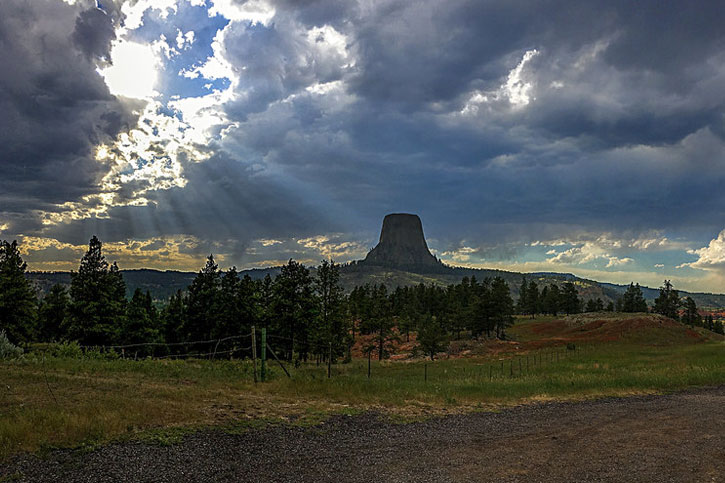 Pretty hike to Squaretop Mountain: Hiking the Clear Creek Trail takes 10-mile roundtrip, but the view of Green River Lakes and Squaretop Mountain is crazy photogenic – it's worth it! Hiking to the top is possible, for a different view, but it would take an extra 30-mile.
Devil's Tower: It's a favorite among pro rock climbers, but this iconic rock also offers several hiking trails and viewpoints for us folk who don't climb.
10. Maine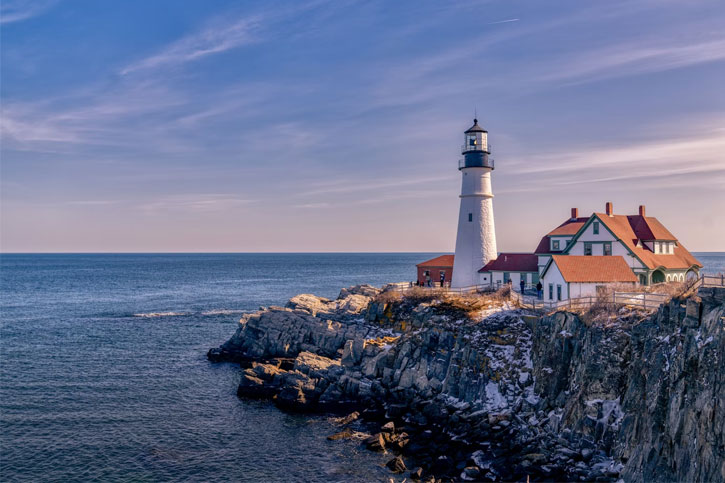 Maine is a state with the most romantic-looking lighthouses, adorable old-timey towns, rocky beaches, pristine forests and colorful skies.
You can also find Acadia National Park here.
Don't miss these magical natural attractions in Maine:
Highest peak in Maine: Visit Baxter State Park and marvel at view of Katahdin. If you're visiting in the fall, you'll fall in love with the contrasting colors of the forest and the mountain backdrop behind it.
Cleanest Maine lake: Thompson Lake in Casco is a dreamy place with the clearest waters and prettiest views.
Other Most Beautiful States in America
If you're not near any of the states above, maybe you'd have more luck from these states. I'll recommend just one destination you shouldn't miss if you're in search of memorable, beautiful places.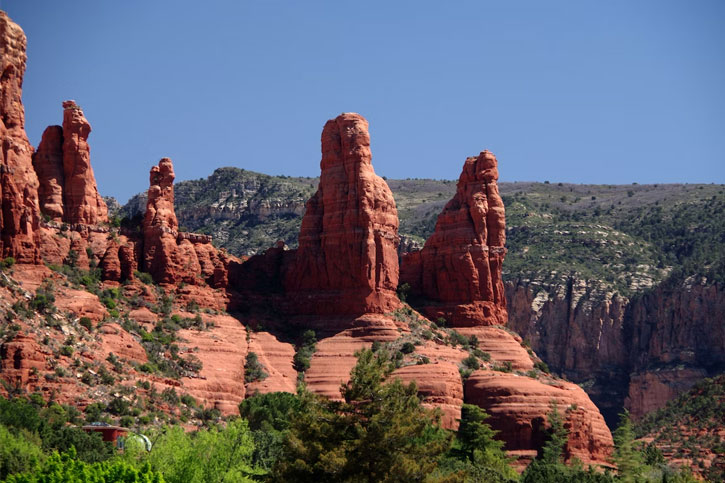 And if you can't pick just a single state, I recommend you pack your bags and go on a road trip. Check out these 5 cross-country road trip routes, or my guide on visiting
all 8 Mountain States via National Parks.