If you've been researching the best places to ski in the US and wanted to skip the more popular (and more expensive) destinations like Colorado, Utah, Vermont, New York, Michigan, Wisconsin, and Montana, I recommend an underrated skiing destination: Wyoming.
Here are my top reasons why a Wyoming winter getaway is a good idea:
Wyoming's Next-level snowmobile trails – Those after an epic snowmobiling experience should visit Wyoming between December and April. Aside from the 270-mile Continental Divide Snowmobile Trail System in Wyoming, there are also over 2,500 miles of snowmobile trails throughout the state.
Winter tour of Yellowstone & Grand Teton – Visiting these national parks in winter feels different because not only are the parks less crowded, but you are also able to experience famous landmarks like the Old Faithful in a more intimate way and get a close-up view of animals like elk, bison, wolves, pronghorn, bighorn sheep, migrating birds, and more.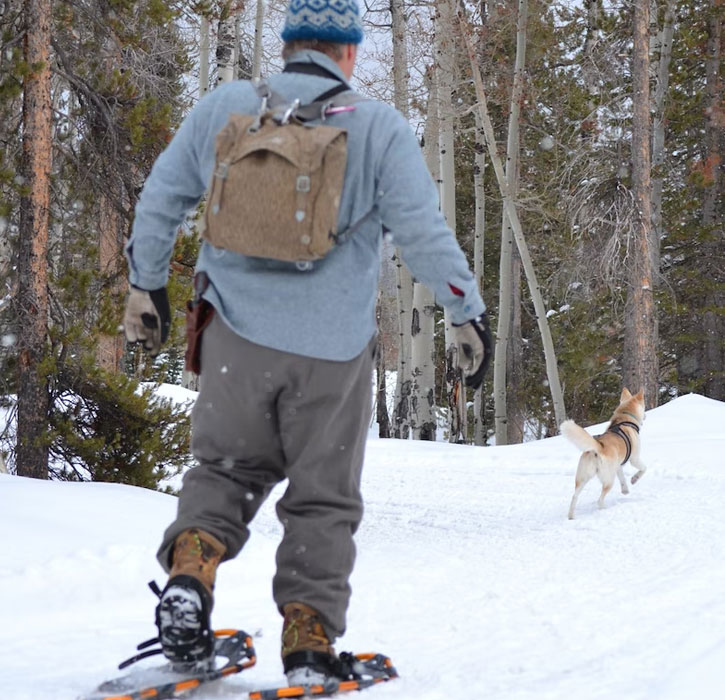 Relaxing hot springs of Wyoming – From the Hot Springs State Park in Thermopolis to the Saratoga Hot Springs Resort in Saratoga, the hot springs in Wyoming are an attraction on their own. There's even a free natural pool by the Platte River that locals have been visiting for years.
Wyoming skiing and other unique winter activities – Of course, backcountry skiing (or less-challenging sleigh rides) are the main activity here in winter, but if you're not feeling it, there's always dog sledding, ice climbing, and snowmobiling.
10 Wyoming Ski Resorts to Choose from
Now that you know this state can compete, here are the 10 Wyoming ski resorts to check out…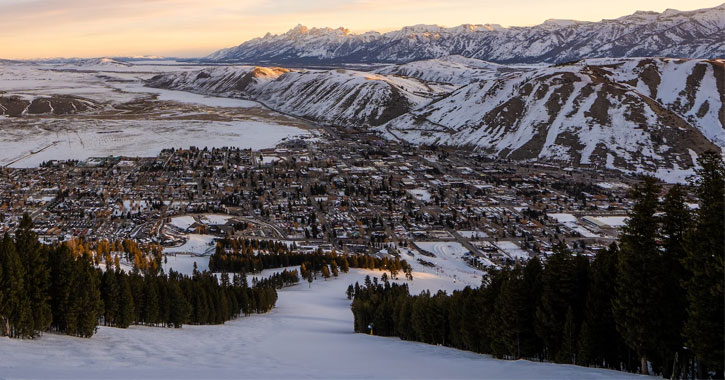 Those who check out Wyoming ski resorts often end up at Jackson Hole mainly because this is the most popular and largest one in the state.
Jackson Hole boasts of a 100-person aerial tram lovingly called "Big Red" and 2,500 acres of skiable terrain with trails suitable for any skill level.
If you're a beginner, about a dozen trails were designed specifically for you. Intermediate and expert skiers can enjoy over 120 trails with a variety of difficulties. Those visiting with kids should ask about the resort's kid-exclusive trail map.
The base of Jackson Hole is a lively area with restaurants, bars, and even a ski school (for kids or newbies) that definitely makes the trip worthwhile.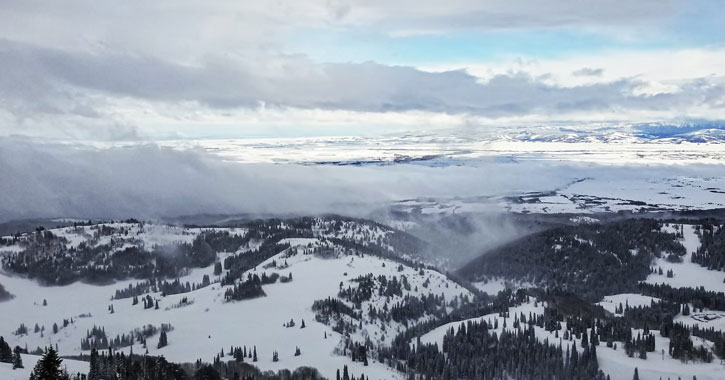 Grand Targhee is a breathtaking mountain known for its snowfall and welcoming terrain for all ski levels. It is located on the other side of the Teton Range and is the closest to Idaho out of all Wyoming ski resorts.
Skiing here is totally top-notch, except if you're looking for a party afterward (the village at the base doesn't necessarily scream party).
As for the resort itself, you can feel that it has served people for over 50 years. While the people working here do above and beyond for guests, many of the rooms, flooring, AC, and plumbing at the Grand Targhee Resort could use a major renovation.
Visiting Grand Targhee Resort is ideal as a side trip if you're visiting either Big Sky or Jackson Hole, especially if you're after tree skiing or cat skiing. The resort also has kid-friendly programs, such as the "mini moose" course for younger kids and "powder scouts" ski exploration for teens.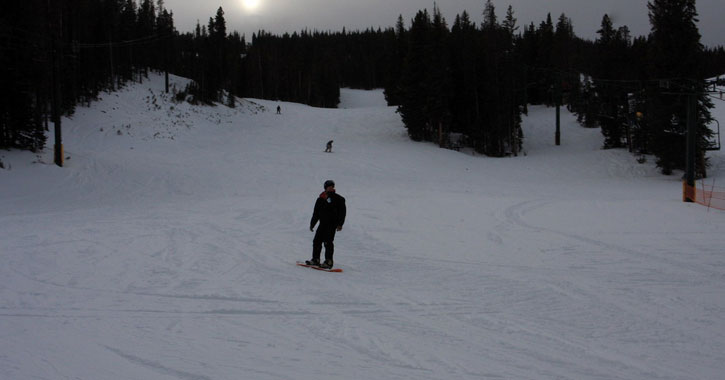 If you're looking for the most family-friendly Wyoming ski resorts, Snowy Range is probably the destination loved by both locals and tourists from nearby towns.
The ski area isn't as big as Jackson Hole, there's no doubt this place will charm you when you visit.
This is particularly true if you're traveling with kids or beginners, who would appreciate hands-on instruction at a more intimate level. Plus, tickets for the lift are free for kids under five with adult day passes at a maximum of $50.
You do have to reserve if you plan on staying long since cabins and rooms are limited.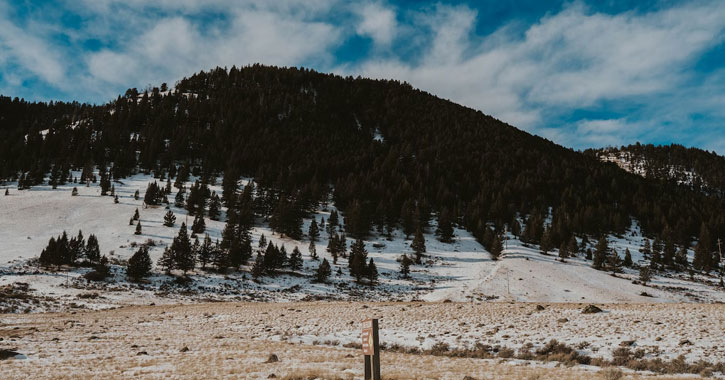 If you plan on touring the Tetons and taking a quick ski stop for a day or two, the Snow King Resort is the perfect Jackson Hole resort. It is minutes away from the Grand Teton National Park and several miles from Jackson Hole airport.
Located at the base of Snow King Mountain, this "Town Hill" has everything Jackson Hole offers but at a smaller scale. You can experience an alpine slide to tubing and heli-skiing, snowmobiling, and five lifts servicing 400 acres of skiable terrain.
Accommodates are available at the Grand View Condos and Snow King Resort Hotel, which is the only resort in the area that allows night skiing.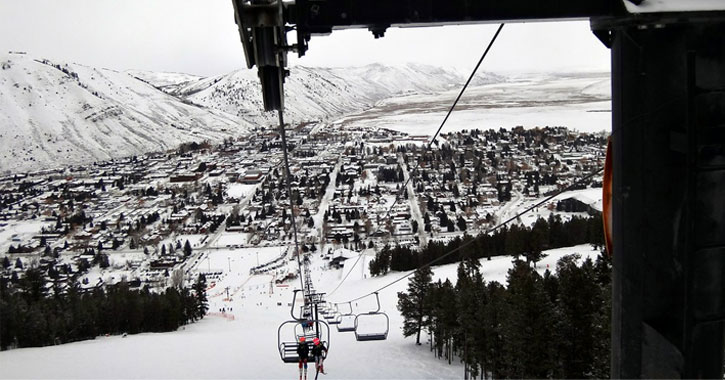 If you're looking for the highest ski resorts for skiing in Wyoming, the Beartooth Basin Ski Area is what you're looking for as it extends up to an altitude of 3,322 meters.
Located at Beartooth Pass in the Shoshone National Forest on the Montana-Wyoming border, this is the only ski area in the country that is only open in the summer, more specifically from late May through early July.
There are about 5 kilometers of slopes available for skiing and snowboarding with 2 lifts to transport the guests.
This family-friendly no-frills ski area with 16 kilometers of skiable terrain is for anyone looking to ski for a day or two without spending an arm and a leg.
Pine Creek has one of the most affordable prices in Wyoming ski resorts. And because it doesn't attract as many crowds as other resorts, you won't be spending all your time lining up for a lift.
Family pass is also priced fairly – a group of 2 adults and 2 kids can enjoy a 2-day ski vacation for under $1,000.
The only downside to this resort is that it is so small that it only operates from Friday to Sunday during ski season.
Located just outside Yellowstone National Park, 49 miles west of Cody, Wyoming, the 80-year-old Sleeping Giant Ski Area offers a 6,619-foot vertical drop and 184 acres of terrain for skiers and riders.
There are 3 chair lifts available, 49 runs, and 2 terrain parks. While it is just a mid-sized ski area, Sleeping Giant averages 150 inches of snowfall.
And because the family-run resort likes to keep the area accessible for everyone, everything here is affordable (compared to Wyoming ski resort standards). Expect ski school, after-ski activities, and the lift tickets budget-friendly.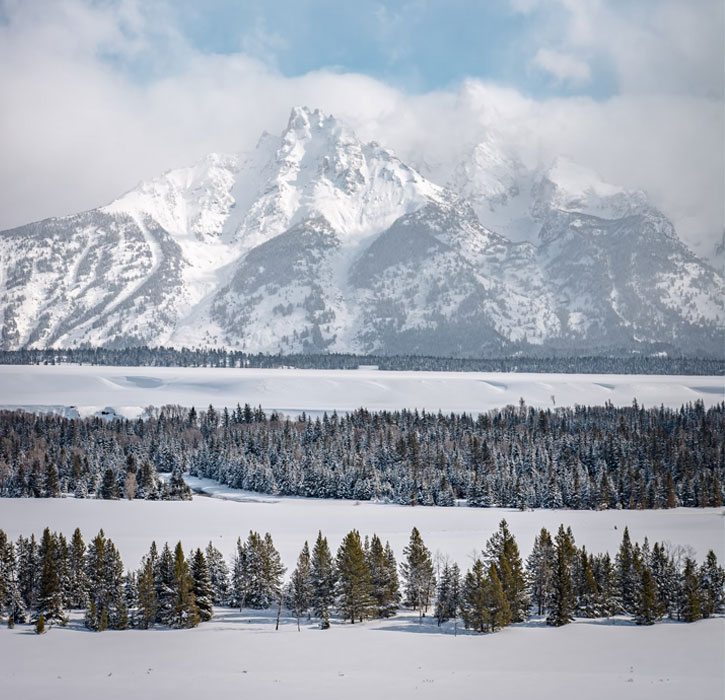 Reason to pick Hogadon Basin: Some of the steepest terrains in all of Wyoming ski resorts
Location: Casper, WY 82601
Whether you're after a memorable Wyoming snowboarding experience, or on the hunt for ski areas in Wyoming with steep terrain, Hogadon Basin is an awesome option.
The Hogadon Basin Ski Area features 28 trails of varying difficulties (with 20% beginner, 40% intermediate and 40% expert terrains).
Reasonably-priced ski lessons for kids are available. Hogadon Basin is also one of the ski areas that allow night skiing (only on Fridays and Saturdays tho) from 3 to 8pm.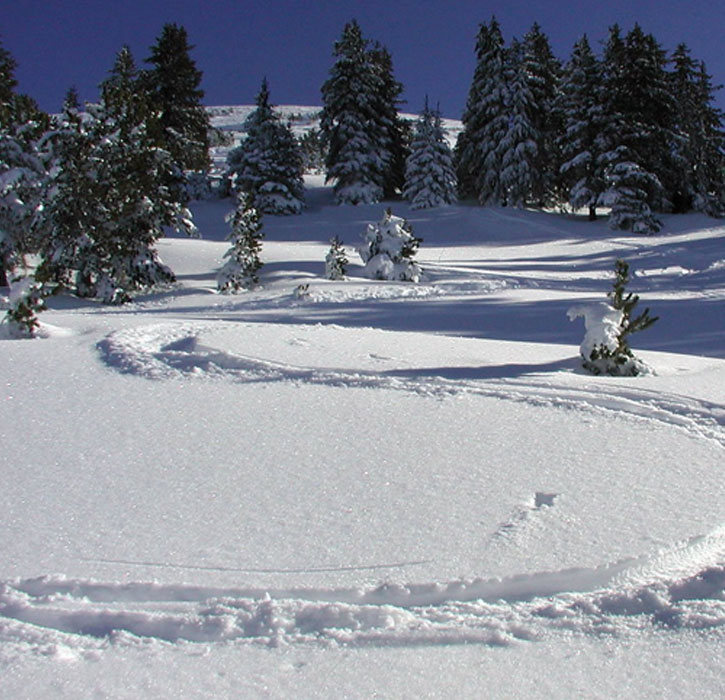 Located just outside of historic Pinedale, Wyoming, White Pine Resort has been welcoming guests since 1940.
The 25-run slope White Pine offers to beginners and experts during snowfall is enough of a reason for guests to keep coming back each year. But even during the summer, the place is a popular destination for backpacking, hunting, fishing and just getting one with nature.
The three-person lifts offer astonishing views of the Continental Divide Wind River Mountains, the Bridger Teton National Forest, Fremont Lake, and Wyoming Mountain Range.
White Pine Ski Area boasts of downhill skiing, snowboarding, a free Nordic ski terrain park, and around 35 kilometers of looping Nordic trails.
While the resort itself only has 16 guest rooms and a few log cabins, your winter vacation here is relatively more affordable than going to popular Wyoming ski resorts like Jackson Hole Mountain Resort.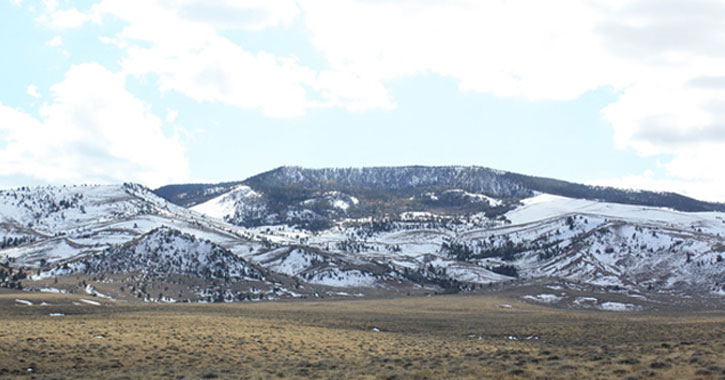 Reason to pick Antelope Butte Mountain Recreation Area: Family-friendly ski area with a focus on beginner ski training
Antelope Butte attracts beginners who are interested in learning skiing or snowboarding.
Because it isn't as big as other Wyoming ski resorts, Antelope Butte has friendly and helpful staff that make your stay extremely worthwhile.
Antelope Butte features 2 lifts (with non-existent lines), challenging slopes, harder blacks for experienced skiers, a 1000-foot vertical rise, and 28 trails.
The Best Time to Visit Wyoming Ski Resorts
The ski season in Wyoming begins around the 2nd or 3rd week of November and continues through the 2nd week of April.
Late April and early May are two of the slowest times of the year in Wyoming resorts with many of them closing skiing season completely by mid-April.
This is the perfect time to get your reservations in order if you decide to go on a ski vacation in Wyoming.
If you're not yet decided on Wyoming, check out my guides about ski resorts near Pittsburgh, skiing near Flagstaff Arizona, Salt Lake City ski resorts, skiing near Boise Idaho, other best places to ski in the country, and the best winter vacation destinations.