You don't need to go to a far-flung Pacific island or the Caribbean for a snorkeling vacation; some of the best snorkeling places are in the USA.
It's not enough to find a gorgeous beach to push off; the best places to snorkel should have coral reefs that are alive and teeming with fish and other aquatic wildlife.
Also, you may be planning a snorkeling vacation, but maybe some of your companions don't want to snorkel or can't.
Most of these places have other water activities for non-snorkelers, like sailing, kayaking, and glass-bottom boat tours.
Here are the 7 best snorkeling sites in the USA.
Best Snorkeling Sites In USA
1. Hawaii
Of the 50 states, Hawaii is probably the one that comes to mind first when you say "snorkeling vacation."
And Hawaii certainly doesn't disappoint.
As it's difficult to narrow down a single best place to snorkel in the whole of Hawaii, here are 5 of the best sites to snorkel in Hawaii.
Kona, Hawaii (as in the Big Island) offers a variety of snorkeling spots, and the main attractions are swimming with dolphins during the day and swimming with manta rays at night.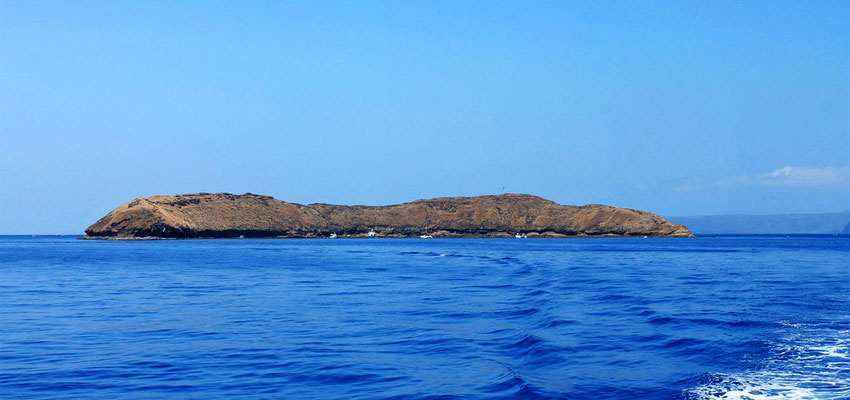 Molokini Crater on the island of Maui is a remote attraction only accessible by boat. The old volcanic crater has 250 species of fish that you can clearly see, as the visibility is up to 100 feet.
Kaanapali Beach in Maui is another great snorkeling site. Head on over to Black Rock on the northern end of this beach so you can snorkel with Hawaiian green sea turtles. Be careful not to touch or crowd the turtles, as they are a protected species.
Honolua Bay, also in Maui, is a marine sanctuary surrounded by cliffs featuring dense coral growths in waters about 10 to 40 feet deep. You can take a side trip to nearby Lahaina to get a dose of history and culture.
Hanauma Bay Nature Preserve in Oahu is a marine life conservation area protected from the ocean swell. There are plenty of fish to see, and if you're lucky, you can see the famed Hawaiian Green sea turtles or even a whale or two.
If you want to make a one-day snorkeling vacation into a three-day Hawaii trip, here are the best places to visit in Hawaii.
Resources:
2. Florida Keys, Florida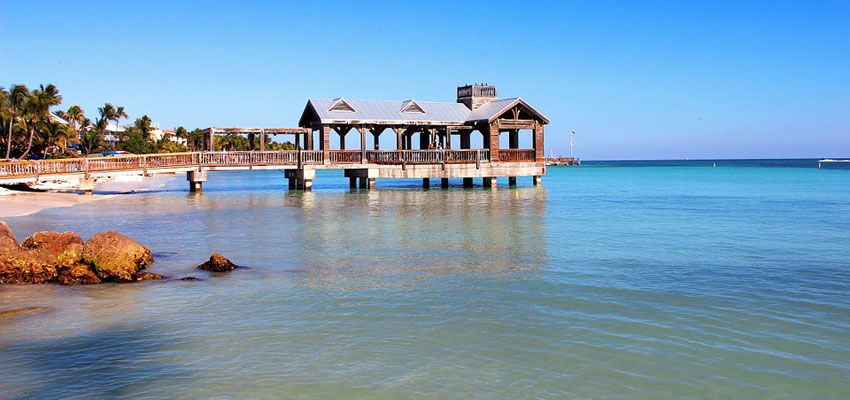 The Florida Keys is an archipelago off the southern tip of Florida, north of Cuba.
Aside from being one of the best places to snorkel in the USA, they're also a well-known destination for water activities, such as boating, fishing, and scuba diving.
Here are 4 of the best places to snorkel in the Florida Keys.
Dry Tortugas National Park in Key West is a remote 100-square mile park that boasts of clear waters and spectacular coral reefs, as well as various sea turtles, after which it is named.
While you're in Key West, you might want to visit the southernmost point of the continental US.
Sombrero Key in Marathon is a marine sanctuary featuring elkhorn coral and a spur-and-groove reef formation.
Looe Key National Marine Sanctuary in Big Pine Key is another marine sanctuary, which got its name from the HMS Looe that supposedly ran aground in that spot in the 1700s. It boasts of rich wildlife and undersea fauna.
John Pennekamp Coral Reef State Park in Key Largo is the first undersea park in the country and remains a spectacular place to go snorkeling. It features a 30,000-gallon saltwater aquarium and the Christ of the Abyss, a 4,000-pound statue of Jesus submerged in 25 feet of water.
Resources:
3. Santa Catalina Island, California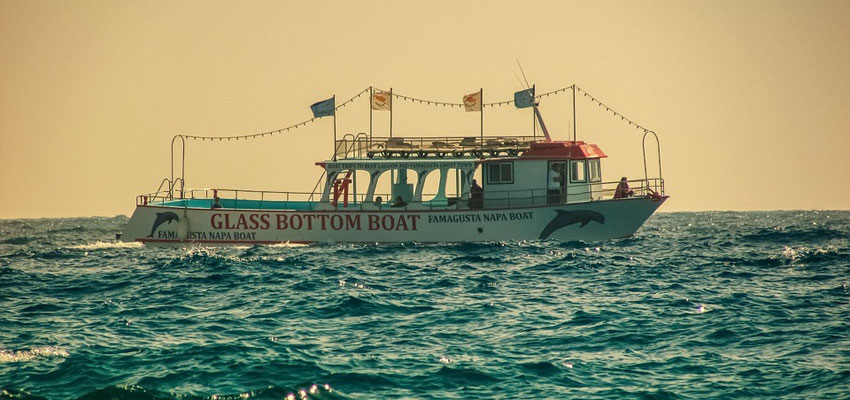 Santa Catalina Island, sometimes called Catalina Island or just Catalina, is an island off the coast of Southern California, accessible via ferry, catamaran, or helicopter (if you want to splurge).
In particular, the town of Avalon offers plenty of jump-off points for snorkeling to choose from, such as Casino Point Dive Park, Lover's Cove Marine Preserve, and the waters around Descanso Beach.
Not a fan of snorkeling, or couldn't?
Go sailing on a glass-bottom boat to see a variety of colorful fish and other vibrant sea life without even having to leave the boat.
Or if you want to have a closer look, you can go on an undersea expedition via a submersible craft and take an underwater cruise. You get your own seat and porthole, plus you can explore the cabin and explore other viewpoints.
Resource:
Explore Santa Catalina Island
4. Baileys Harbor, Wisconsin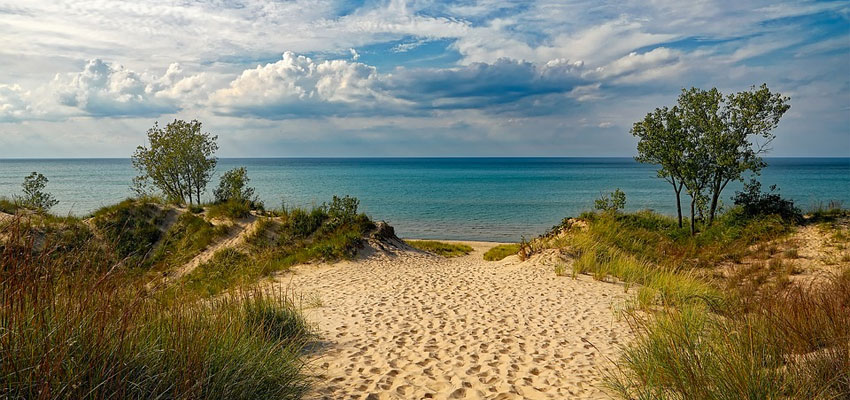 Yes, Wisconsin.
So far, we've only been looking at seawater snorkeling, but freshwater snorkeling can be equally fascinating.
Baileys Harbor, Wisconsin, doesn't seem a likely site for snorkeling. It's a pretty lakeside town surrounded by nature, providing a respite from the hustle and bustle of big cities.
But within this tranquil town, guided snorkeling and diving tours are offered to explore the nearby shipwrecks beneath Lake Michigan.
Believe it or not, Lake Michigan is host to approximately 1500 shipwrecks. Quite a few of them are accessible from Baileys Harbor, such as the Christina Nilsson and the Emeline.
Don't want to go into the lake? Clear bottom kayaking tours are also available, so you won't have to dive in the water.
Resource:
Baileys Harbor
5. Georgia Aquarium, Atlanta, Georgia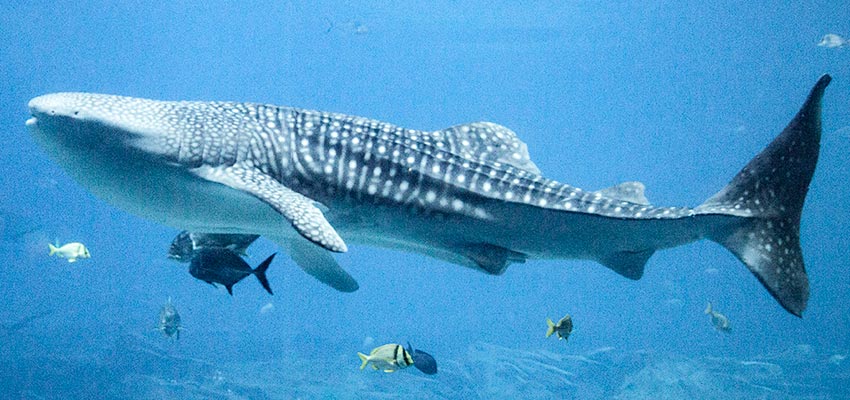 Snorkeling in an aquarium?
Better believe it.
At the Georgia Aquarium, the biggest aquarium in the US, you can either snorkel or scuba dive with whale sharks, manta rays, and other sea creatures.
Three guides will be with you at all times, so you don't have to worry about your safety, and friends, family, and other aquarium guests can watch you through one of the exhibit windows.
This is a good option if you don't want to go to a beach or an island just to snorkel or want to snorkel during an off-peak season (e.g., in the winter).
Resource:
Georgia Aquarium
6. Haigh Quarry, Kankakee, Illinois
Yet another unique place to snorkel is in a quarry.
Haigh Quarry in Kankakee, Illinois started out as an abandoned limestone quarry which was bought by Jim Haigh in the 70s.
He unplugged the pumps that the former owner left in, it filled out with spring water, and it then became a place where people can hang out and swim.
Fish and fowl made their way here and it became a scuba diving and snorkeling spot. Divers are treated to the sight of schools of pike, bass, and catfish.
Resource:
Haigh Quarry
7. Homestead Crater, Midway, Utah
Thought it was a volcano, didn't you?
The Homestead Crater in Midway, Utah is not actually a volcanic crater; it's a geothermal hot spring surrounded by a rock dome.
The Crater formed when melting snow from the Wasatch Mountains seeped within the earth, heated by the earth's interior, and percolated upward.
The Crater prides itself on being the only geothermal hot spring in Utah, and the only warm scuba diving destination in the continental US.
Rapelling through an opening at the top used to be the only way in this spring, but a tunnel was drilled horizontally for easier access.
Resource:
Midway Crater
What do you think is the best snorkeling in the US?
Snorkeling is a fun water sports activity; you don't need too much equipment, you don't need too much training, and
Now that you have this list of the best snorkeling spots in the USA, you're all set to plan your snorkeling vacation!
Going snorkeling soon? Which one of these places are you most interested to visit? Tell us in the comments!