Are you ready for a sea glass beach Oregon hunt, but don't know which spot to find the coolest sea glass?
The Oregon coastline is filled with awesome sea glass. They came from ordinary glass lost at sea, rolled, tumbled, and sanded by ocean waves for years and years until they go back to the shore for us to see.
You just need to know the best time to visit, and the places where these treasures often end up.
Sea Glass Beach Oregon Guide: 7 Places with Cool Sea Glass Finds
The beaches that collect these beautifully formed sea glass treasures are usually within areas with tide pools, rock formations, cliffs, and other similar formations by the sea.
In Oregon, here are some of the best spots you can check out for sea glass: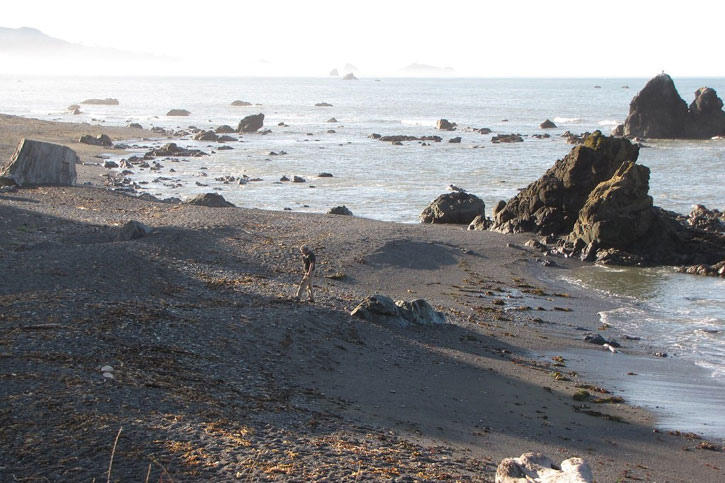 McVay Rock State Recreation Site is a beach where locals go surfing, fishing, sunset-watching, sea glass hunting, clamming and whale watching. There's a large grassy lawn nearby where people can play nine-hole disc golf while overlooking the ocean.
Don't expect any sand here, and getting down the beach area has a bit of a rough and steep slope, but once you get close to the shore, you can start hunting for sea glass. There are Jasper, quartz, and petrified wood here as well.
The beach is open to leashed dogs, but you can also walk to the separate dog area for them to run more freely.
McVay Rock State Recreation Site has parking, restroom facilities and picnic areas ready for visitors.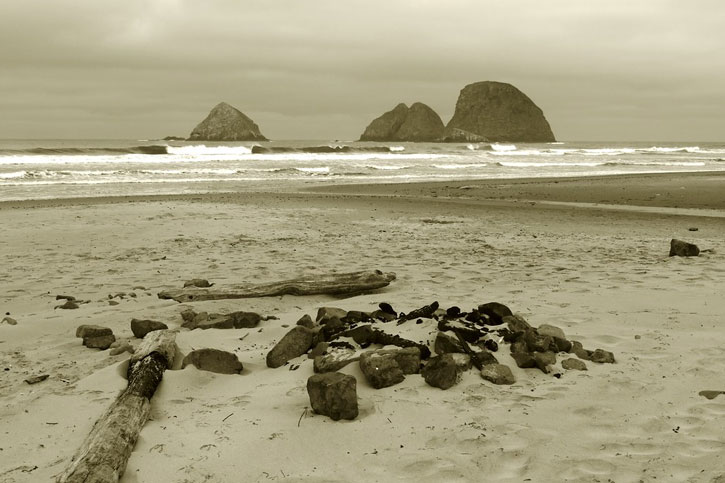 Oceanside Beach State Recreation Site is an ideal spot for agate hunting in the winter since the sand gets stripped away by ocean currents revealing the treasures underneath.
In the summer, this beach on the Northern Oregon Coast becomes a go-to place for surfers, skim boarding, kite-flyers and paragliders.
The beach has dark gray sand, but very clean and soft to touch. Sea glass, shells and other treasures are found mostly after a large tide pool.
If you're up for exploring, find the tunnel that takes you through the mountainside. You'll be welcomed by another "secret" beach, which is also a great place for finding agate.
And once you get tired strolling, there are restrooms by the Oceanside Beach State Recreation Site parking and a restaurant nearby.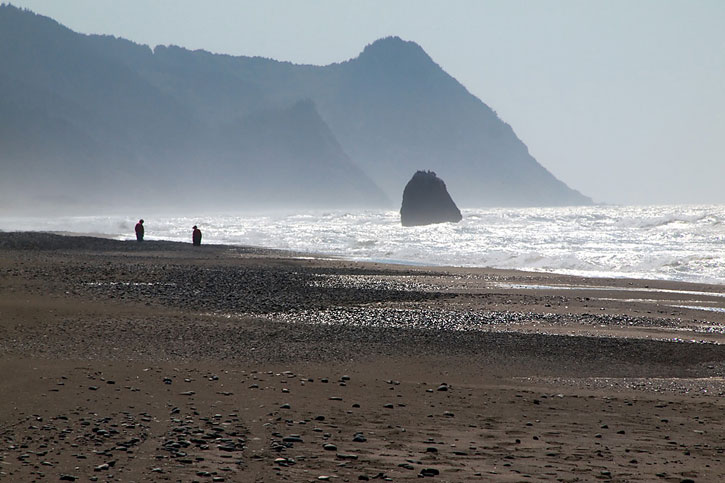 Like many places on my list of go-to sea glass beach Oregon has to offer, Gold Beach is a serene, uncrowded beach.
Gold Beach has wide sandy shores with stunning coastal views of rocky headlands. It is located about 45 miles north of the California border and around 30 miles north of Brookings, Oregon.
If you're visiting the Rogue River-Siskiyou National Forest, Gold Beach is a perfect stopover for crabbing, clamming, tide pooling, and sea glass hunting. This beach is part of the annual glass float hunt (held every April).
Gold Beach is dog-friendly, but your furbabies must be kept on a leash.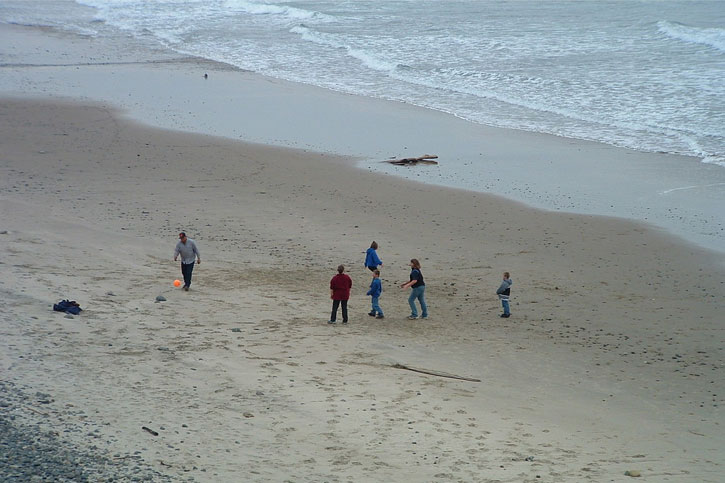 Moolack Beach is a large stretch of sandy beach located north of Newport in Lincoln County. The view from Moolack Beach is a memorable one – with Yaquina Head Lighthouse on one side, and the Otter Rock, the site of Devils Punch Bowl State Natural Area, in another.
Moolack Beach may be small, but its wide sandy shoreline and a tidal range of more than 10 feet results in seasonal treasures like agates and sea glass.
When you visit, be careful walking down the cliff to the beach. Depending on the season you visit, the steep and narrow trail, even if it's just a short trail, could be dangerous (due to erosion).
Note that Moolack Beach can become windy, but the peace and non-crowded year-round environment is worth the trip.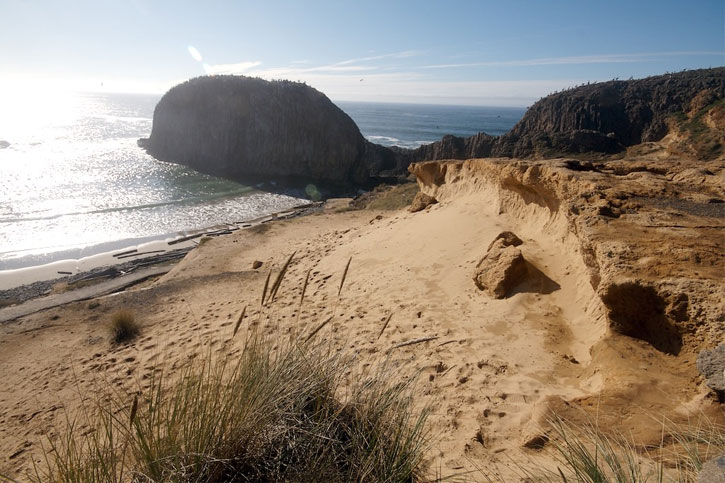 Seal Rock State Wayside is a state park called after its seal-shaped gigantic rock (pictured above). It's also a spot visited often by sea birds, sea lions, seals, and other marine life.
The trail to the beach is short, but steep. There is an ADA access viewpoint though, as well as picnic facilities.
If you visited Seal Rock State Wayside for interesting rocks, agates, driftwood and sea glass, you might need to go past the wide sandy areas and walk closer to the rocky tidepools.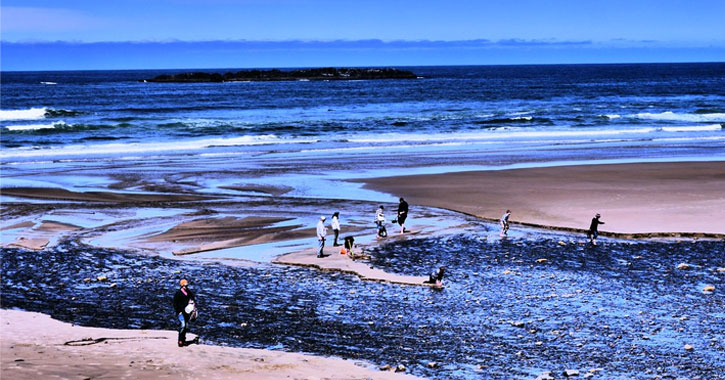 Located about 5 miles north of Newport, Beverly Beach is the reason many people visit Beverly Beach State Park. It helps that the beach is super accessible, near the tourist attraction Otter Rock and offers amazing views of Yaquina Head Light (the famous lighthouse nearby).
This part of the Oregon Coast is ideal for hunting agates and sea glass, especially after low tide.
The state park has restrooms, showers, facilities for R.V. camping hookups, and a meeting hall where events take place.
Every year between October through May, Lincoln City and its residents get busy. The local artists create about 3,000 whimsical glass floats, all handmade. These will be hidden anywhere Lincoln City's seven-mile beach, specifically between Roads End and Siletz Bay.
Once the annual Finders Keepers Festival begins, you can keep a glass float if you find one at the Lincoln City Beach (and other participating central Oregon beaches nearby).
The best thing about this event for sea glass hunters like you and me is that all the beaches in Oregon require no entrance fees. This is all thanks to the beach bill (passed in 1967) that keeps all Oregon beaches free and open for public use.
Sea Glass Beach Oregon Hunt: When's the best time to visit?
I recommend you experience the yearly Finders Keepers Festival at least once. It takes place from October to May, but it's better to visit in the earlier weeks as people really do take this treasure hunt seriously. You'd be lucky to find one after October.
Aside from this event, when is the best time to find sea glass on the Oregon Coast?
It's best to visit during the off-season or shoulder season, particularly during winter and spring months. The weather may be unpredictable, but the waves and storms contribute to the amount of sea glass that are pushed back to shore.
If you plan to swim and enjoy the beach, summer is still the best time to go. However, you'll need to do a lot more digging because summer means more sand and hunting sea glass becomes twice as hard. Just aim to visit after high tide to increase your chances of seeing the most number of treasures.
Where Else Can You Find these Gorgeous Sea Glass?
If your bucket list consists of combing our country's best shorelines for sea glass, then I recommend you check out my post about:
And here are 10 more beaches spread across the US, famous for their sea glass.