The grape-growing industry of Kansas is back in the limelight and its popularity as a travel destination grows by the day.
If you're looking to explore a lesser-known wine-producing region, dotted with lovely wineries offering high-quality wine and food, then a trip to Kansas will do the trick.
From the best wineries to the best grapes, this agile guide will help you plan your trip and find the perfect destinations to add to your wine tasting bucket list!
Kansas Wineries and the Rebound from Prohibition
While today Kansas' grape growing industry attracts tourists and oenophiles from all over the world, the road to success for Kansas was not without its setbacks.
The history of wine growing in Kansas dates back to the nineteenth century when newcomers from Germany settled in the state, bringing along a strong grape culture from the old continent.
Most wineries at the time were set up in Eastern Kansas, by the shore of the Missouri River, and around 1870 the Kansas-Missouri area was recognized as the prime winegrowing region in the country.
Around 10 years later, a fast-moving statewide prohibition law was passed in Kansas, effectively putting a stop to the largest legal wine production in the U.S. Not to say that prohibition ended the entirety of grape growing in Kansas, since many did not give up on production.
Yet, it wasn't until 2010, that wine producers in Kansas teamed up in a joint effort to bring back Kansas grape production to its former glory.
In the last 12 years, the industry of wine in Kansas has grown exponentially in volume and quality, with new wineries opening in leaps and bounds and winning prestigious national awards every year.
The Rise of Kansas Agritourism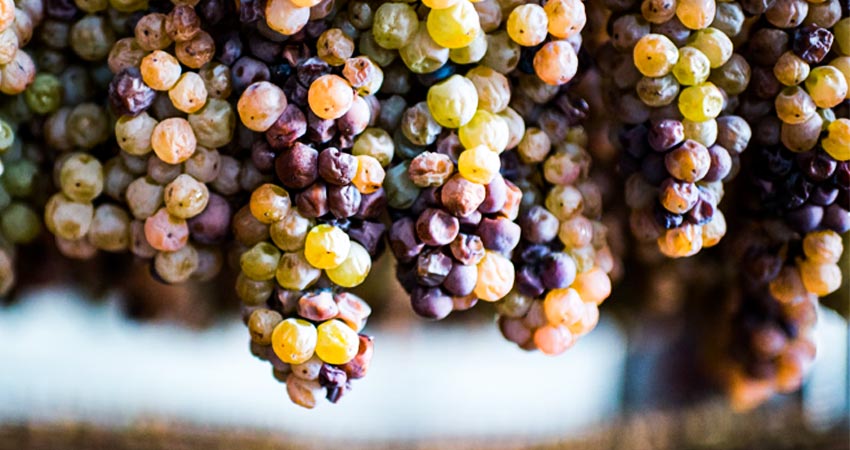 Kansas wineries stand right in the sweet spot where gorgeous views meet high-quality wines. Today, Kansas is a highly renewed and recognized region for wine growing.
Kansas' popularity among wine lovers is only growing and could lead to the State becoming one of the top grape-growing areas in the United States in the near future.
Are the Wineries in Kansas Worth the visit?
Wineries in Kansas are a perfect countryside oasis, tranquil and peaceful locations to kick back and relax in a gorgeous natural setting.
While the extensive choice of grapes that Kansas offers makes the area a perfect travel destination for wine enthusiasts, the beautiful landscape that characterizes the vineyards can attract anyone.
As for the atmosphere, the refined setting of Kansas wineries does not come off as stuffy, as often wineries are.
Instead, the wineries in the area are known for their down-to-earth and friendly staff.
The often informal, and always relaxing settings of the Kansas wineries can make for a lovely and pleasurable day in the spirit of good wine, good food, and great ambiance.
A Wine Tasting Tour of the Wineries in Kansas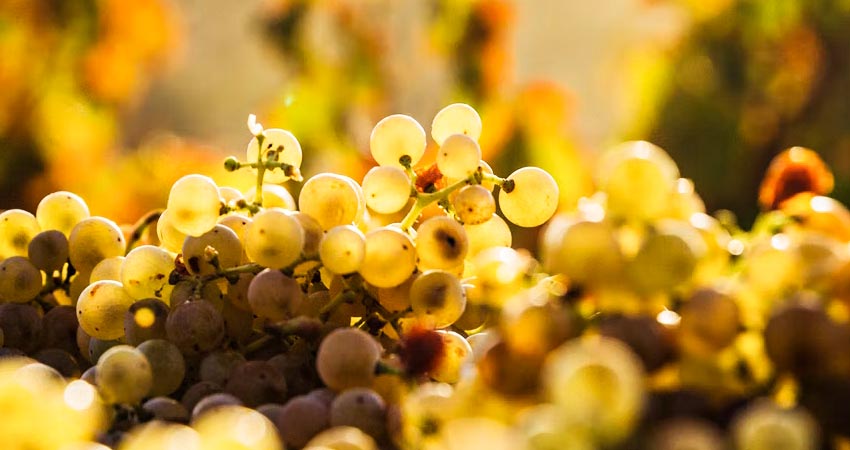 A great solution for those looking for an immersive journey into the region's culture and rich tapestry of history is the Kaw Valley Wine Trail.
This itinerary is designed for tourists to hit in one trip all of the main wineries around the Kansas City Area.
The wineries listed are part of the Kansas Viticulture and Farm Winery Association and have gained recognition from the public through the years.
The Best Wineries Near Kansas City
Tapping all the wineries in Kansas in just a couple of days would be an impossible task.
I'd recommend picking a few that stand out and starting with those first. These 5 Kansas wineries are my favorites and a good place to start.
When traveling through Kansas, you have to check out the Arcadian Moon Winery.
The magical atmosphere surrounding the winery will swoop you off your feet, wishing you'd found out about this place earlier.
The winery is spread across 75 stunning acres and includes four lakes. Unwind from the day in this green-immersed oasis, and enjoy the view while sipping high-quality wine.
Arcadian Moon Winery also offers wine tastings and a great selection of homemade dishes to complement the wines.
The historical winery of Stone Pillar was founded in 1864 and has been a hub for high-quality beer crafting and winemaking ever since.
The winery lies on 12 acres of hillside, where are cultivated French and American French hybrid grapes.
All the wines available at the Stone Pillar Vineyard have been vinted locally and attentively selected to obtain wines of superb quality.
This is a great location for wine tastings, and also for a fun weekend!
Join the winery for their Friday night live music shows, or schedule your visit to catch one of the main festivals they host during the year.
If you're looking for a winery with a great range of grapes, try the Somerset Ridge Vineyard.
At the vineyard, you'll find 12 different kinds of grapes locally grown, as well as an ample selection of wines made from handpicked grapes.
The Somerset Ridge vineyard pride itself on its organic and sustainable farming technique. The grapes on the property are grown completely pesticide-free and synthetic fertilizer free!
This is a really popular location, so be sure to book your tasting in advance for the best possible experience.
This family-run winery is characterized by an informal, yet beautiful setting and a peaceful atmosphere.
The estate includes a small lake near which one can sit and enjoy a glass of wine.
If you're looking for a unique and special activity, try visiting this winery on a Wednesday and join a Wine and Paint Class!
For those not familiar with Kansas wines, free tasting is available before committing to the bottle. Regarding the food options, the menu is limited, however, it is allowed to bring your own food.
Approximately 3000 vines cover five acres of pristine, stunning nature at Rowe Ridge Vineyard & Winery.
Here, nine varieties of hybrid grapes and native American grapes are cultivated and handpicked for winemaking.
Wine tastings are currently available for 10 wines, five of which are dry, aged wines and two are fruit wines. At the Rowe Ridge Vineyard and Winery, summer is the season for wine slushies and sangria, while fall is the season for mulled wines.
This winery is also optimized for wheelchair access: an elevator on the west side of the deck is available for facilitated access to people with handicaps, in order to enter the deck and tasting room.
A Quick Overview of Kansas Grapes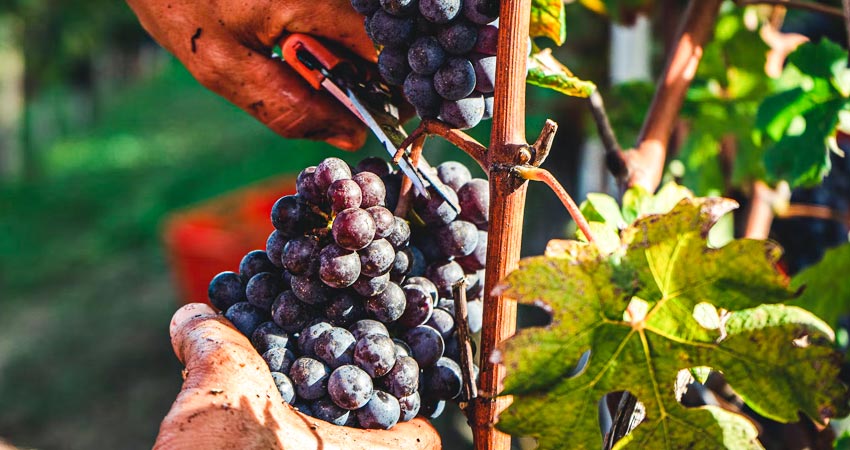 Kansas wineries offer a unique selection of wines, obtained from native North American grapes, as well as American and French Hybrid grapes. Grapes from the region produce an ample choice of wines that can vary largely for qualities and taste.
For the wine novices reading this guide: maybe knowing your way around the more popular grapes before visiting the region won't grant you the sommelier certificate, but will make can help you make conscious choices when ordering!
Let's explore the main Kansas-grown grapes that the area has to offer:
Kansas Red Wines
Chambourcin: This French/American hybrid grape produces medium-bodied, dry red wine, characterized by rich fruity notes. The earthy tones of this grape make for a perfect pair with red meat-based dishes.
Fredonia: Close to, but not as sweet, as the Concord grape, this native North American grape makes for full-flavored red wines, distinguished by great persistence of fruit notes and intense spicy notes.
Norton: This grapevine, often compared to Cabernet Sauvignon and Zinfandel, produces a full-bodied red wine, with strong hints of earth and red fruit, and a tannic decided taste.
St Vincent: St Vincent hybrid grape makes for a delicate red wine somewhat resembling Italian Chianti: a strong flavor closing with a mild and mellow taste.
Kansas White Wines
Chardonel: This French American hybrid cross between Seyval and Chardonnay produces high-quality and powerful white wine. Properly chilled, the crispy white wine resulting from this grape matches perfectly white meat and seafood-based dishes.

Melody: Melody produces delicate aromas, light-bodied white wine. Wines from this grape are characterized by a well-balanced taste and are crisp in the nose and in taste. Melody grape wines go perfectly with fish courses.

Vignoles: This versatile grape can produce a wide variety of wines, making both sweet and fruity, late-harvest style wines, as well as dry and off-dry whites.
Seyval: This grape can produce both barrel-fermented dry white wines and semi-dry white wines. Often compared to Chardonnay, wines from the Seyval grape are a great match for poultry and cream-rich dishes.
Beyond Kansas Wines
If you are planning a wine tasting trip and you would like to read more about midwestern wineries, check out my guide on the Hermann Wine Trail in Missouri.
Not satisfied yet?
Browse my top 13 list of New England Wineries to Go Wine Tasting and find out more about wine tourism nationwide.