Skateboarders, bladers, and bikers, are you looking for the best skateparks in Colorado?
In the state of Colorado, there is a growing skating community and a thriving scene that awaits you.
For skateboarding, rollerblading, and BMX, practice makes perfect, or at least improvement, and it's important to practice in different environments and master carving around the corners of different bowls.
In this article, I've grouped the best 10 skateparks in Colorado for practicing around the state and bringing your technique to a new level.
Top 3 Skateparks in Colorado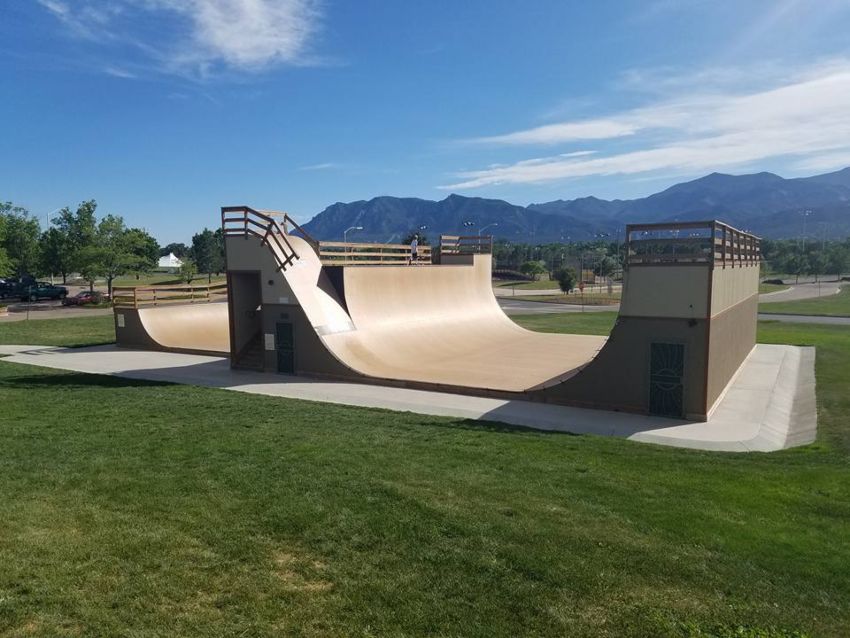 Address: 1315 E Pikes Peak Ave, Colorado Springs, CO 80909, United States
The most popular and crowded skatepark in Colorado is Memorial Skatepark at Colorado Springs.
Located within Memorial Park, this skatepark is the perfect spot for practicing in a fun environment.
From beginners to pros, hundreds of die-hard skaters gather in this park every day, making it a great spot for finding inspiration and learning new moves.
Because of its excellent flow, multiple features, and gorgeous views of the mountains, this is considered overall the best skatepark in Colorado.
You'll find a great variety of bowls (the largest you'll find in colorado), vert ramps, half pipes, rails and coping, kickers, archways, and more.
There are beginner-friendly bowls for those still learning, but even the most advanced and expert skaters will find something challenging in this park.
I recommend coming early in the morning if you want more space for yourself. Since this is a super popular spot, it can get very crowded in the afternoon, especially during the weekend or on a nice day.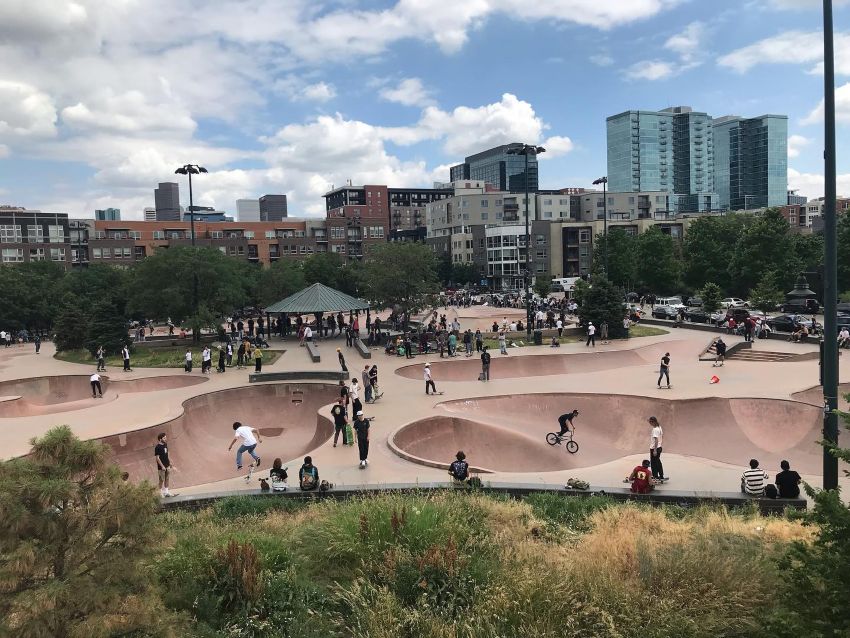 Address: 2205 19th St, Denver, CO 80202, United States
For skateboarding, the best spot in Denver is Downtown Denver Skatepark.
The park is simply huge, with more than 60,000 square feet of concrete, equipped with anything you might need.
I would recommend the park for skaters at all levels of ability, as everyone will find a challenging spot to practice.
The park is open every day and there is no admission fee, making it a great place to hang out with friends without breaking the bank.
This is a bustling skatepark, frequently visited by skilled regulars, however, the atmosphere is welcoming and chill.
If you need food and drinks, the park is conveniently located just a 5-minute walk from Platte Street, where you'll find coffee spots, as well as food and beer shacks.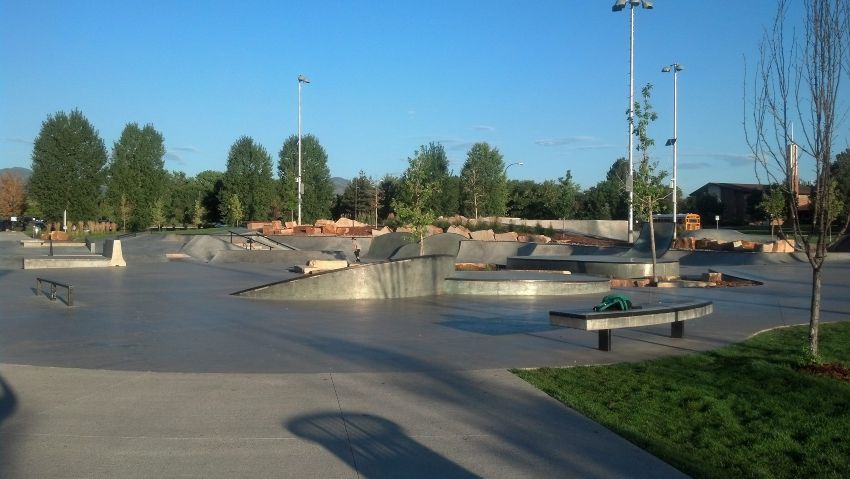 Address: 12920 W 72nd Ave, Arvada, CO 80005, United States
Arvada Skatepark is a great choice for beginners and intermediate skateboarders. Very newbie-friendly, this park is fully equipped with anything you might need to learn, making it a real concrete paradise for beginners.
Bowls, ledges, step-ups, stairs, rails, humps, banks, quarter pipes, and manny pads are just some of the features you'll find at Arvada Skatepark.
The vertical section and the flow are perfect for longboarding, with smooth transitions and a fun layout.
One of the most popular and unique features of this skatepark is the snake run, which is one of the largest you'll ever see.
Snack-wise, you won't be disappointed. One of Arvada Skatepark's highlights is the delicious potato chips from the food shack within the park.
Other Skateparks in Colorado That Are Worth Checking Out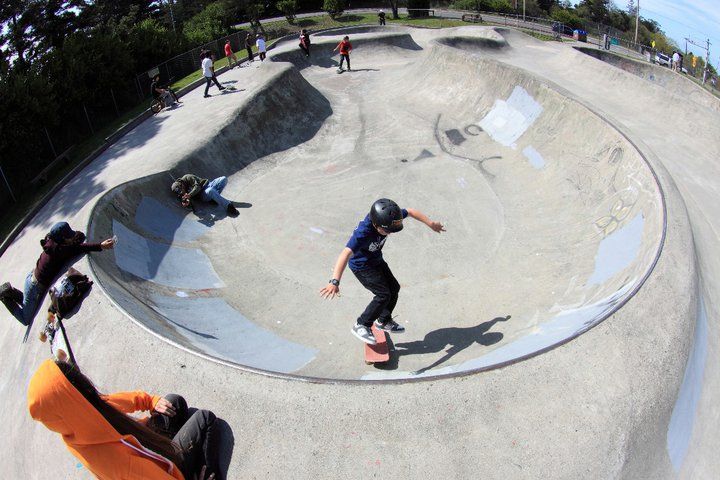 Address: Beshoar Ave, Trinidad, CO 81082, United States
Trinidad Skatepark has something for everyone, from a series of interconnected bowls and ramps (great for carving) to corner pockets perfect for vert, and more.
While there are some rails scattered around the park, the street section is not large, so if you're looking for a big area for stairs and step-ups, you could be a bit disappointed.
Overall, I recommend this skatepark to skaters looking for a good vert park and great bowls where it's easy to gain speed.
Among the many features of this park, you'll find a spine, a volcano, a box with rail, some bowls of different depths, a launch box, and a wave wall.
The park has an excellent, relaxed, fun vibe, and a welcoming atmosphere.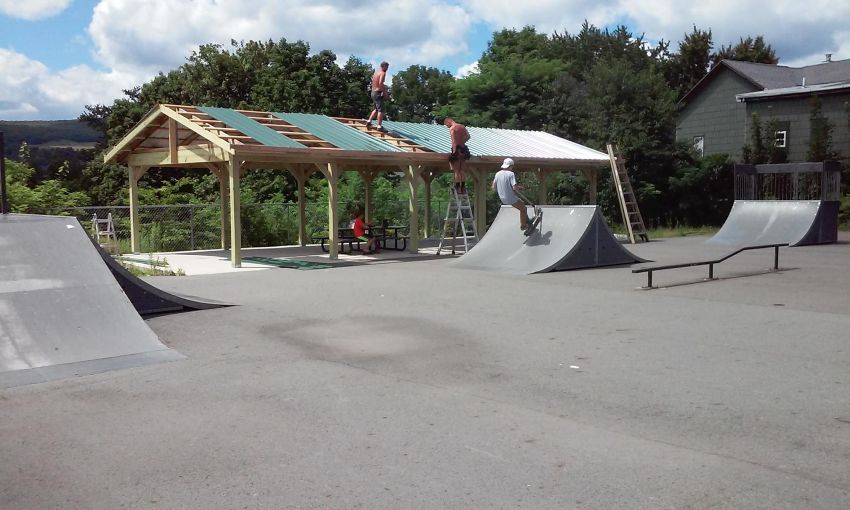 Address: Meadowood Dr, Carbondale, CO 81623, United States
If over 17 thousand square feet of concrete sound good to you, then you have to check out North Face Park in Carbondale.
Within the park, you'll find a fully equipped skatepark, complete with anything from bowls to snake runs, hips, steel coping, and an 18-foot full pipe, which is one of the biggest in Colorado.
Since 2011, the park is complete with a beginner-friendly section over 4 thousand square feet large.
This part of the park is specifically designed with young and not experienced skaters in mind, to facilitate the learning process by practicing in a newbie-friendly environment.
After practicing, you can ease into the intermediate and advanced areas of the skatepark, where you'll find steeper and deeper bowls with much more challenging transitions.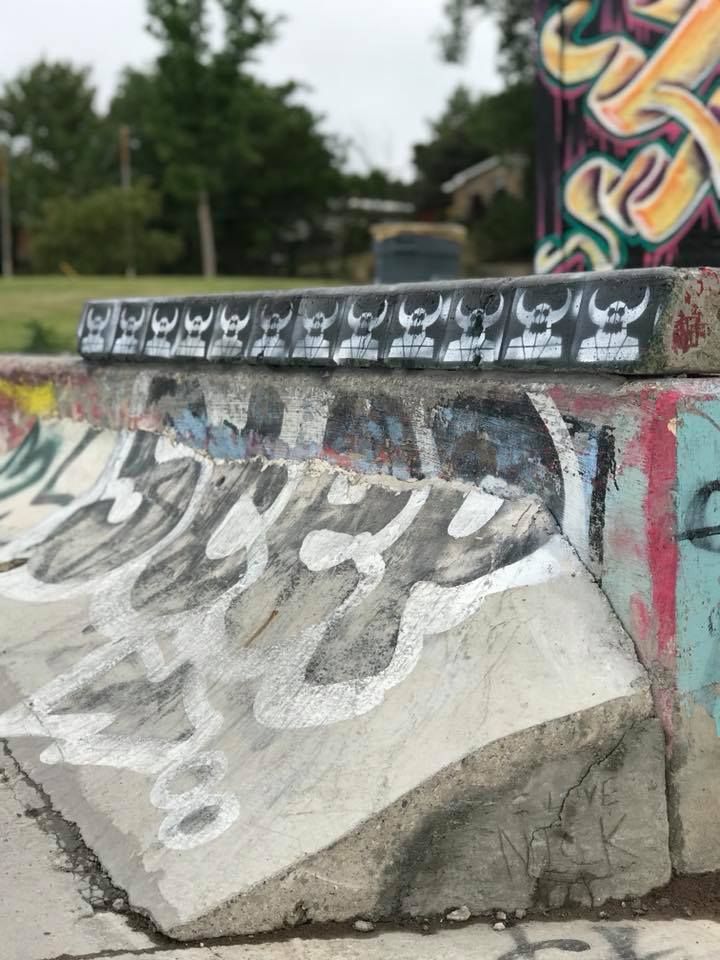 Address: 325 W Orchard Ave, Grand Junction, CO 81505, United States
Famous for its graffiti art, the best skatepark in Grand Junction is without a doubt Westlake Skatepark.
Boasting over 18 thousand square feet of (pretty rough) concrete, the park is complete with several great features like bows, walls, curbs, rails, extensions, quarter pipes, and boxes.
The three concrete bowls are different in shape and size.
Looking for a high-performance bowl? The largest bowl at Westlake Skatepark is over 10 feet deep, perfect for vertical, and has pipe railings on the peak, making it extra challenging.
Both of the smaller bowls, which are 7 feet deep, will offer better practice space for beginners. While the first one has a conventional bowl shape, the second one has an interesting L pattern.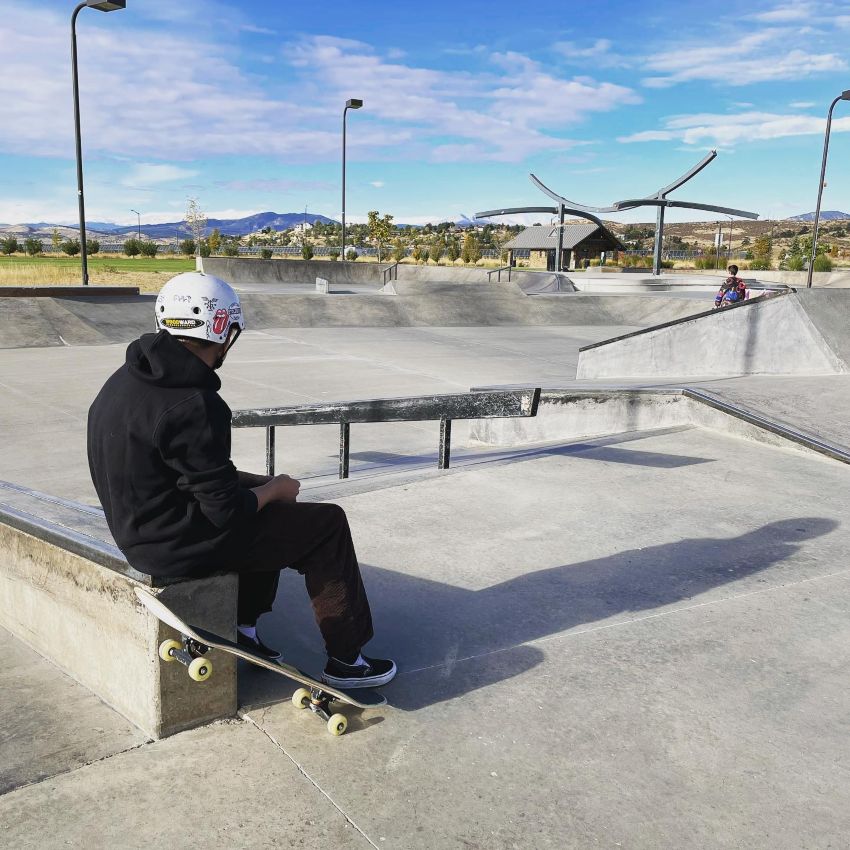 Address: 3350 W 29th St, Loveland, CO 80538, United States
This well-kept and clean park in the heat of Loveland is not only a great skatepark but also a charming location for spending time in many different ways.
The park won the Best of Denver Sports and Recreation price for "Best Skate Park" in 2016, and not without reason.
The skatepark is excellent, equipped with not only bowls but also a snake and a great street section.
Despite the park being well-illuminated and fully equipped, some skaters have rightfully complained about the concrete, which could be smoother.
The park is the best spot in Loveland for spending a summer day and having a blast, going from one fun activity to the other.
Apart from the skatepark area, Mehaffey Park features multiple picnic areas, a walking trail, a climbing wall, three multi-purpose fields, tennis courts, an arboretum, and a dog area.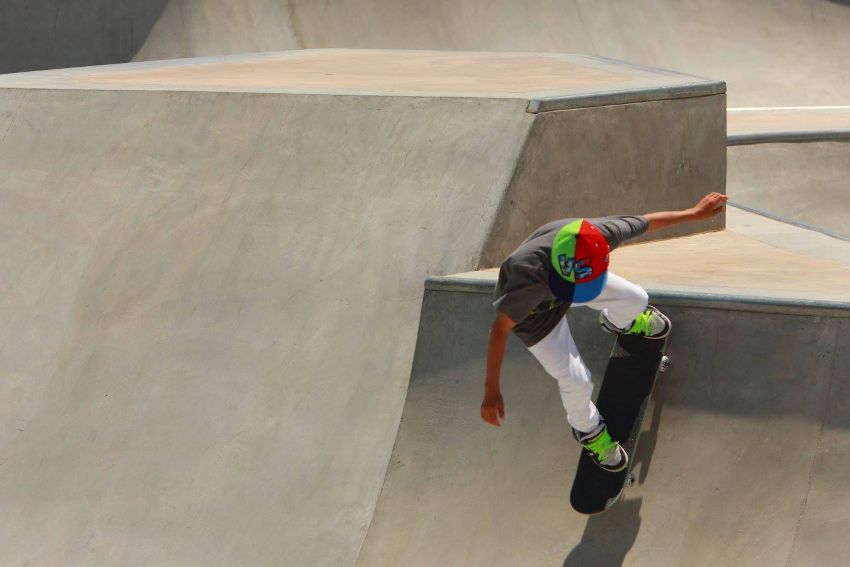 Address: 10543 Twenty Mile Rd, Parker, CO 80134, United States
There are 36 thousand square feet to enjoy at Railbender SkatePark in Parker, one of the largest in Colorado.
The park is great for beginner skateboarders, and when I say beginner, I mean even 4 years olds.
In fact, at Railbender Skatepark you'll find skateboarding courses for beginners and children, which are designed to teach you the absolute basics of skateboarding. For more info and details, the course is SkateStart Level 1.
As far as features and amenities go, at Railbender Skatepark there are bowls, a snake run with a spine, a jump box, and a good street area.
If you like to play tennis as much as skateboarding, then Railbender is the spot for you, as the park also includes six tennis courts.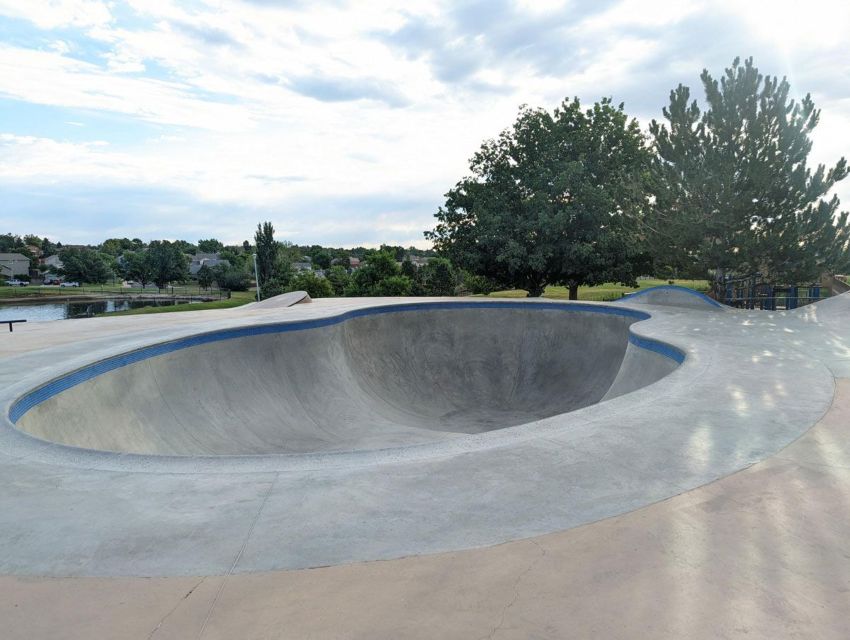 Address: 2211 Eppinger Blvd, Thornton, CO 80229, United States
If you visited this park before 2020, you must check it out again today. The park recently went through a complete renovation, which was based on community input, and the result is amazing.
The park is almost doubled in size and is now an impressive 22 thousand square feet, and even amenities and features are more and better.
As soon as you walk in, you'll see a peanut-shaped bowl that is not that deep (around 6 feet) and is perfect for beginners.
If you're looking for a serious street course, you'll find one located at the center of the park, with everything from step-ups, ledges, flat bars, a-frames, stairs, and of course handrails.
For some real speed, the pump track will satisfy even the more reckless daredevils.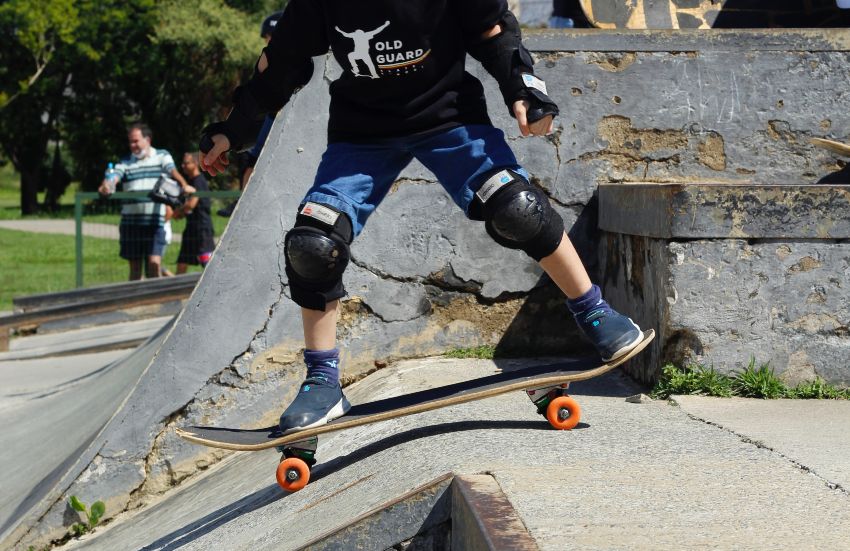 Address: 9701 E 16th Ave, Aurora, CO 80010, United States
If you have children and want to practice in a safe and relaxing environment, you'll love Dayton Skatepark.
Because of its layout and beginner-friendly features, Dayton Skatepark is one of the best skateparks in Colorado for complete newbies and is especially suited for children.
On the downside, this spot is pretty small and can get crowded easily, especially with local children playing and practicing.
It's a fun and relaxed environment, but more experienced skaters won't find here the space and challenge they need.
While small, the park still features quarter pipes, small hips, a box, ledges, banks, and a mini snake.
The main complaint skaters have of Dayton Skatepark is the sleek concrete, which makes often the surfaces way too slippery.
More To Do Around Denver and in Colorado
If you're looking for fun activities in Denver, I recommend trying out the best things to do in Denver during the day and checking out the wonderful speakeasies at night.
If you're planning a trip through Colorado, you should learn more about the best reservoirs and lakes in the state, and maybe explore the amazing ice caves in wintertime.