7 Disney FastPass Tips: How To Skip Lines In Disney World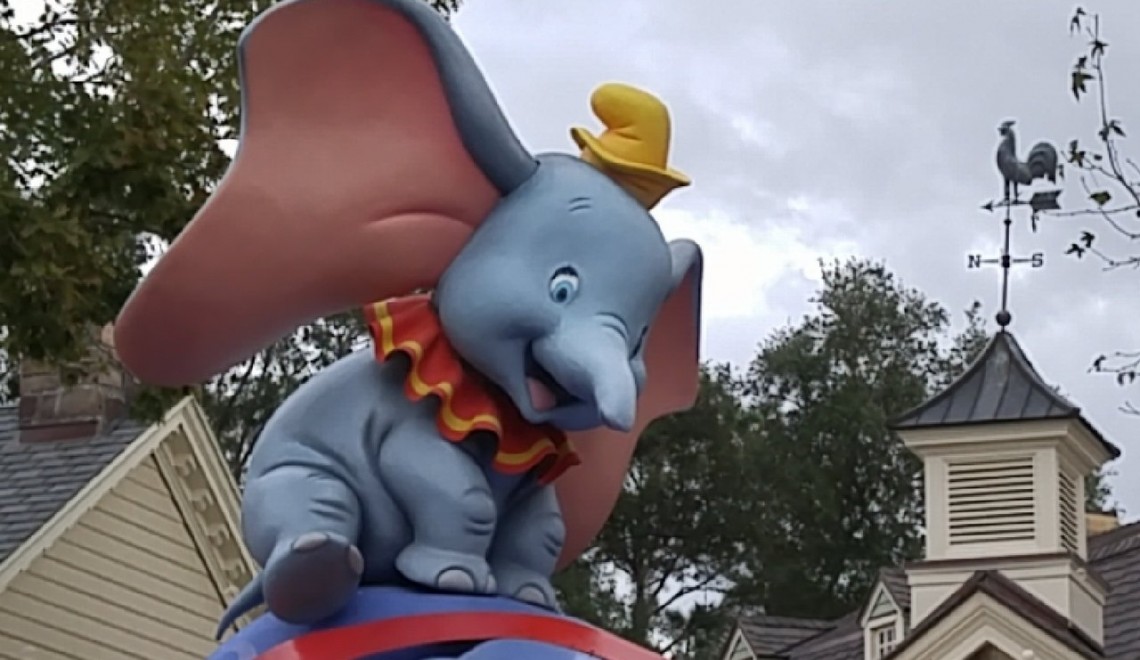 The very first tip that I am going to give you regarding Disney FastPass+ (which I'm going to shorten to "FastPass" throughout this article for simplicity) is to download the free "My Disney Experience" app on your phone.  Using FastPass reservations to get around the park is crucial to riding all of your favorite rides, and you can make your reservations right from your phone.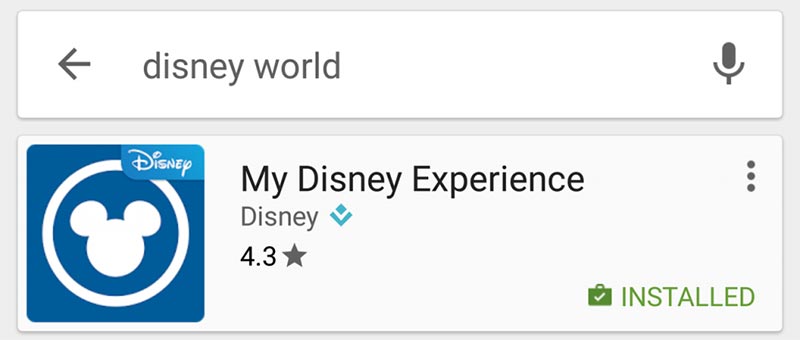 There are a couple FastPass stands located around the park, but certainly not enough to accommodate everyone.  For example, Magic Kingdom only has 4 FastPass+ areas around the park and each one only has a handful of kiosks.  Lines often accumulate around them, and it's just silly to wait in line to use a kiosk to avoid a line on a ride.  With that said, you should have all 3 of your initial FastPass reservations for the day booked ahead of time.
What is FastPass and How Does it Work?
Before we get too far along, let's talk about what FastPass even is.  If you are concerned about Disney World Fast Pass prices, don't be – it's free!  As long as you have purchased a Walt Disney World ticket or annual pass you are eligible to start booking FastPass reservations 30 days before your trip (60 days before if you are staying at a Disney Resort).
Here's how it works.  Every guest can make 3 FastPass reservations per day.  If you are traveling with others you can link the accounts so that you all have the same reservations, or you can choose to make separate selections.  Once you use those 3 FastPass reservations you are able to go to a FastPass+ kiosk in the park to add a 4th FastPass reservation for the day (unfortunately, you cannot do this from your phone).  If you get through your 4th FastPass you can add a 5th FastPass again at a kiosk.  After that… well after that you are cut off.  Don't worry, you will probably run out of time before you get through 5 FastPass reservations anyway.  If you are still in the park in the final hours then lines will likely be short enough that you don't need FastPass anyway.
When you make a FastPass reservation you get an hour window to use your reservation.  For example, you don't make a reservation for 1:00pm, you make a reservation from 12-1pm, 12:15-1:15pm, or 1-2pm, etc.  You get the picture.  This can be both good and bad.
The main upside is that you don't have to be too stressed about making it to your reservation on time.  If you are nearing the front of the Splash Mountain line when your reservation for Space Mountain starts then no worries.  You'll have time to ride Splash then walk across the park to get to Space Mountain within your 1 hour window.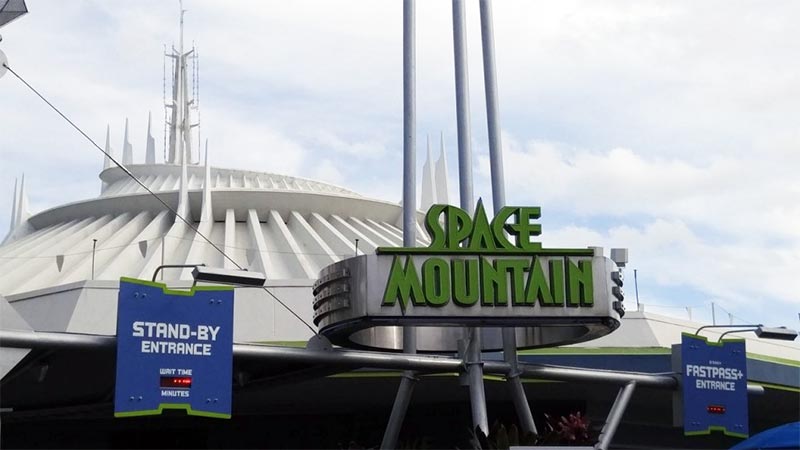 The main downside is when a show lets out.  For example, when "Fantasmic!" (the Hollywood Studios fireworks show) lets out everyone runs to the closest ride, The Tower of Terror.  For example, let's say the show is over at 8:00pm.  Anyone at the show with a FastPass reservation in that time period gets into the FastPass line all at once (7-8pm, 7:05-8:05pm, etc. all the way till 8-9pm).  So even though you have FastPass and are "skipping the lines" you may still have a little bit of a wait till you get on the elevator… I mean ride!  With that said, I don't think my wait for a FastPass line ever exceeded about 10 minutes, which is nothing compared to the multi-hour wait times for some of the top rides without FastPass.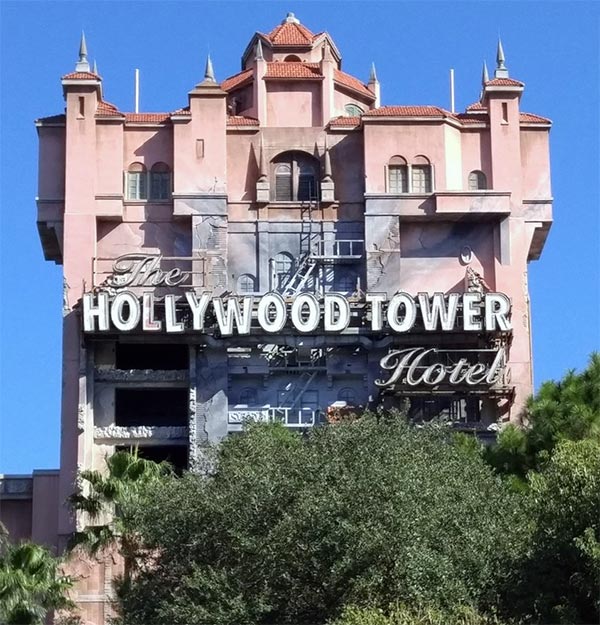 Good Times To Ride Without FastPass
If you have searched for any Disney touring plans for your upcoming trip then you'll have noticed that they almost all advise you to get to the park about a half hour before it opens.  I definitely agree that this is a great time to ride without lines and without using one of your 3 FastPass reservations, but you'll have to decide for yourself if you want to be waking up at 6:00am on an already tiring vacation.
Here's an example:
if Magic Kingdom opens at 8am
you plan to be there at 7:30am
you plan to get to your hotel bus/monorail/boat stop around 7:10am
you plan to leave your hotel room around 7am
then you probably need to wake up around 6am
And that doesn't even count time for breakfast if you want to eat before you get to the park. Plus you might have been out late watching a fireworks show the night before.
So here's my advice.  At a bare minimum, make sure you get to Magic Kingdom before it opens.  If you are willing to get up early a couple different mornings then here's how I'd rank the parks as far as importance of getting there early:
Magic Kingdom
Hollywood Studios
Epcot
Animal Kingdom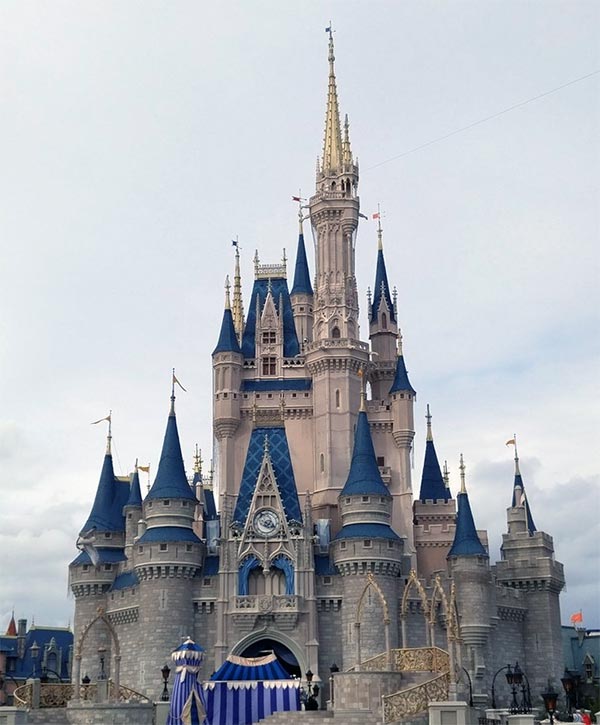 If you aren't a morning person then don't worry about it (except for Magic Kingdom).
The other best time to ride without lines and without a FastPass reservation is during and after a fireworks show.  I only say "during" in case you have already seen the same show earlier in the week.  All of the fireworks shows are amazing and definitely worth watching.
Every park except Animal Kingdom has a fireworks show.  Before the show most people get out of line to get to a good viewing spot.  After the show a lot of families head back to the hotel for the night.  If you would rather be out late than up early then this is your time to shine.  Check your phone app (which also has up to date wait times) and run around to every ride that has less than a 10 minute wait.
Best Times to Schedule FastPass+
Now that you know that you can ride a lot of rides without lines in the first couple and last couple hours that a park is open you can start to figure out when to book your FastPass reservations.
Don't make any FastPass reservations for the first 1.5-2 hours that a park is open.  If you are there that early then you should be able to find rides with short lines (under 20-30 minutes).
Keep in mind though that the earlier that you use your initial 3 FastPass reservations, the earlier you can find a kiosk to add a 4th (and 5th).  With that said, the earlier your final FastPass reservation is the better.  It's not always possible, but aim for 3-4pm at the latest.
You'll want to be mindful of the locations of each ride.  Some people don't mind running back and forth around the park (what we did) to get to their reservations, and some would rather tour the park in a more organized fashion.  This will probably depend on how big your party is and if you have kids with you.
When you make your initial FastPass reservations in the app you'll notice that you basically just pick the rides you are interested in and then are assigned a time.
If one of your ride choices isn't available then the app will even assign you a different ride.
Don't worry about this, you can change it all later as many times as you want.  Once you have selected your initial 3 FastPass reservations you can click on a ride and look through which other times are available to modify your selections as desired.
Other Helpful Planning Websites
When planning my Disney vacation I found WDW Prep School and Undercover Tourist to be two very helpful websites.  All of the information that I used from these sites was completely free.  Here's how I suggest that you use these sites:
WDW Prep School
Starting to plan a Disney vacation is overwhelming.  Use the WDW Prep School 6 step process to simplify things.
WDW Prep School has in depth touring plans for each park.  These touring plans list out all of the Walt Disney World FastPass rides so you'll know which rides are eligible and which are best for making your reservations.
Undercover Tourist
Undercover Tourist has extensive crowd calendars.  Use these to try to go to the least crowded park each day of your trip (of course making sacrifices as necessary to make sure you get to all 4).
Undercover Tourist also has touring plans but my favorite part about them was the simple yet detailed map of each park.  Click the "print" button to view a pdf of the touring plan and scroll towards the bottom to find the map.  Every night before I went to bed I downloaded this pdf map to my phone for the park I was visiting the next day.  It was really easy to get around the park quickly by looking at these maps.
Seven Dwarves Mine Train FastPass Advice
I have to give you one last FastPass tip regarding the Seven Dwarves Mine Train.  As explained here, we planned a very last minute Disney trip.  I hadn't made ANY FastPass reservations until 2 days before our first day in the park.  Every time I tried making a reservation for my husband and I for the Seven Dwarves Mine Train there were no spots available.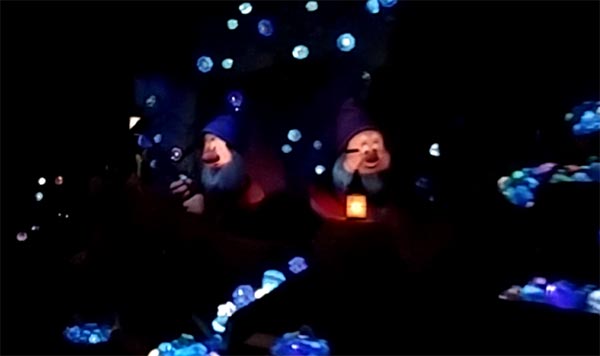 So here's my favorite of these Disney FastPass Secrets.
If there are no spots available, try making the reservation for just one person in your party.
If ANY time at all is available then book it, I don't care if it's at 10pm, just book it.
I booked 1 spot on Seven Dwarves Mine train for myself and kept checking back throughout the trip for another single reservation for my husband.  Every time I was in line for a ride I pulled up my app and looked to see if I could find him a Seven Dwarves Mine Train reservation.
Finally I got one for him for a completely different time during the day.
Here's where it gets interesting.
Once you have a reservation for the ride the app seems to be more willing to letting you change the time.  I kept checking back until I found each of us overlapping time slots.  Here's an example: my time was 2:30-3:30 and my husband's time was 3:15-4:15.
We now only had a 15 minute window to get to the ride (3:15-3:30) instead of an hour, but we could both get in through FastPass together!
This technique worked for me to book the Seven Dwarves Mine Train on both the 3rd and 5th day of our trip.  In my experience, Seven Dwarves Mine Train was by far the hardest ride to get a last minute FastPass reservation for.
Let's summarize with a list of my FastPass+ tips for planning your vacation.
Download the free "My Disney Experience" app on your phone.
Make all 3 of your initial FastPass reservations ahead of time.
Don't make any FastPass reservations for the first 1.5-2 hours that the park is open.
Try to use all 3 of your FastPass reservations before 3-4pm if possible to allow time for 4th and 5th reservations.
Be mindful of ride locations around the park when making FastPass reservations.  Do you mind running back and forth across the park all day to get to the rides on your list?
Don't worry if you don't like the FastPass times that you were assigned when you scheduled your initial 3 reservations in the app.  Once they are booked you can go into an individual ride and change the times (or you can even change the ride).
If FastPass isn't available for a ride for your whole group then book separate individual reservations that overlap.  Example, one person's reservation is 2:30-3:30 and the other person's reservation is 3:15-4:15.  Both people can ride together in the FastPass line during the 3:15-3:30 window.
What do you think of these Disney World FastPass+ tips?
Do you have any to add?
Let us know in the comment section below!