No matter what age you are, toy stores are always a delight to walk through, especially when they offer something unique you don't get to see every day.
These toy stores offer magical experiences that will delight your kids or just make you feel nostalgically happy (there's no shame in visiting a toy store by yourself as an adult!) and are some of the best toy stores in the US today.
If you're close by or planning to travel to any of the states they're in, you might want to plan a visit to these famous toy stores.
The 5 Best Toy Stores in the US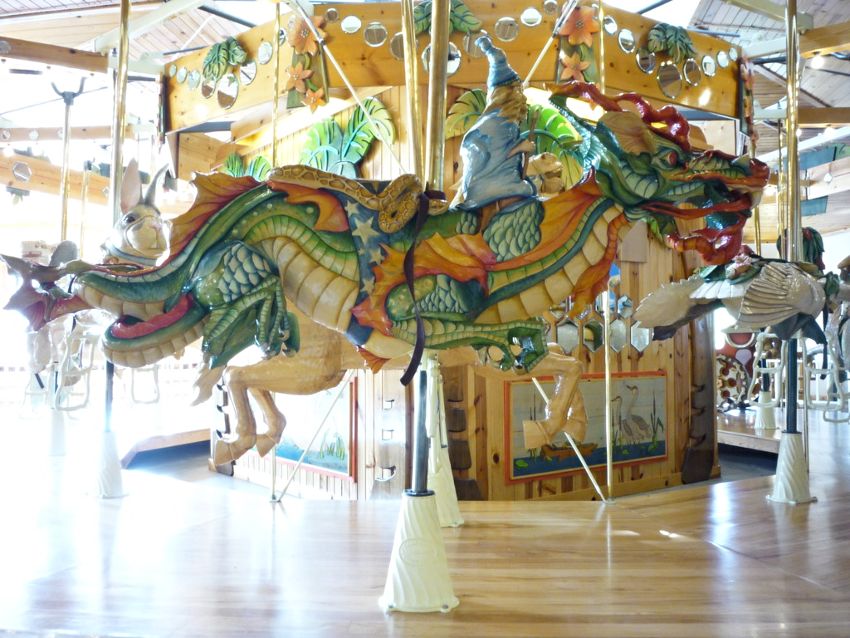 Location: 63604 170th Ave, Kellogg, MN
Hours: Fri-Sun: 10am–5pm
This 20,000 square foot family-run store is perfect for the whole family – even grandma and grandpa!
They have plenty of wacky and interactive toys to keep the little ones interested, but LARK is also famous for its massive collection of unique vintage toys which make for a fantastic stroll through memory lane.
The toy store houses a colorful antique toy museum as well as a view into the toy workshop, so you can see little wooden playtime companions being made in real-time.
While you're here, you can also relax in the bookstore, go on a whimsical hand-carved wooden carousel ride inside the store, play a game of mini-golf on the 18-hole course, and visit some adorable mini-llamas.
With so much to see and do, you can easily spend a few hours here. Luckily LARK also has a very nice cafe (with some surprisingly healthy meals included) and you can get incredible homemade fudge for dessert from the fudge mart or sweets from the old-timey candy shop!
Don't expect a high-end retail experience here – although the shop is very nice – but you might want to set aside some funds in your budget because this store isn't cheap.
That said, the unique experience and toys are certainly worth it and you'll be supporting a local family instead of a massive chain store.
2. The LEGO Store in Mall of America, MN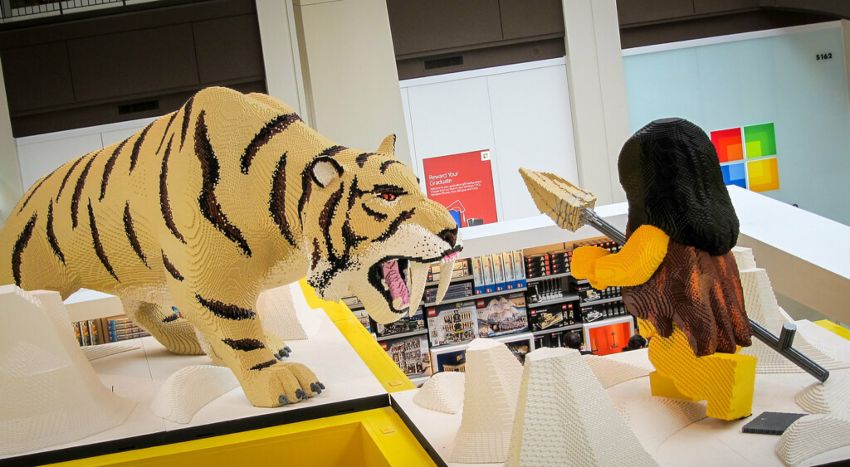 Location: 60 E Broadway, Bloomington, MN (Mall of America)
Hours: Mon-Thur: 11am–8pm, Fri-Sat: 10am–9pm, Sun: 11am–7pm
If you're a fan of LEGO, then this is a must-see. Mall of America is home to the biggest LEGO toy store in the US (at 6,000 square feet ) and it has an incredible collection of gigantic LEGO displays.
Besides its awe-inspiring works of art (because let's face it, that's what they are), this massive store also gives you the biggest selection of LEGO toys you'll probably ever come across, including some unique sets you can't easily find anywhere else – take note collectors!
One of this store's coolest features is its huge Pick-A-Brick wall where you can fill cups with an assortment of LEGO bricks of your choice.
It's also useful if you've lost a piece or need some more unique pieces for a special project but you don't want to buy whole sets only to use a few of the pieces.
Of course, LEGO has a big online presence these days where you can find most of the sets you'll find here, but it just doesn't compare to the childlike wonder of walking through that LEGO utopia.
PS: If you want to get a really good view of all the displays, head to the second floor above the store.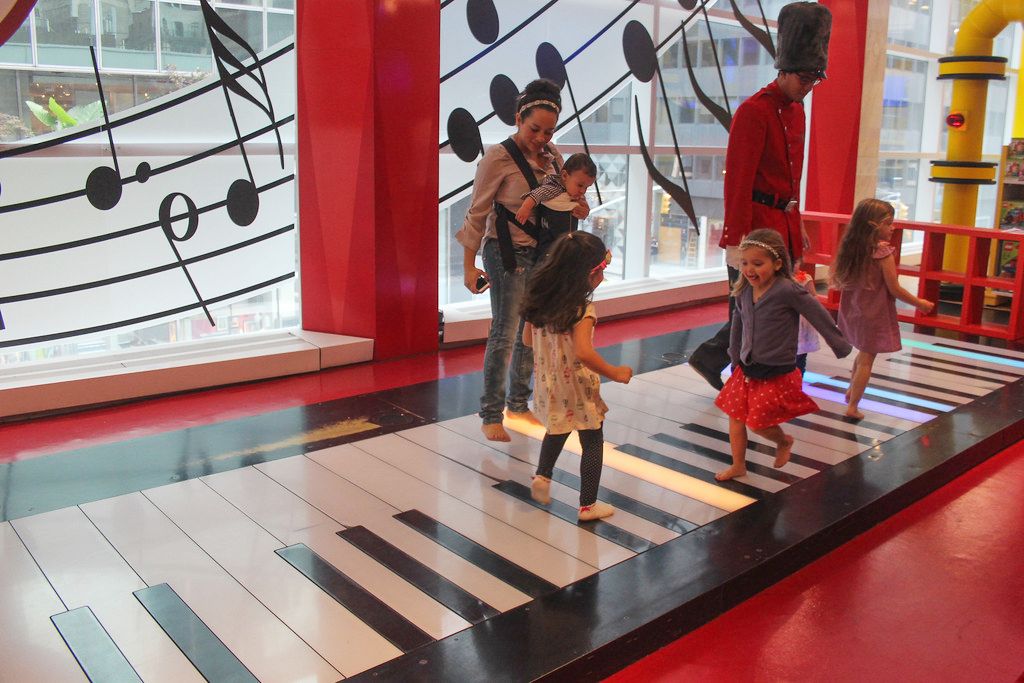 Location: 30 Rockefeller Plaza, New York, NY
Hours: Mon-Sun: 11am–7pm
Even if you've never set foot in New York, you might have seen this toy store before thanks to its walk-on piano keyboard in a scene of the 1988 movie "Big" with Tom Hanks or even in the toy chest scene in Home Alone 2.
This store has a long history of being featured in films, and the new store in Rockefeller Plaza even shows up in a scene in the Hawkeye series.
Besides its iconic status in movies, FAO Schwarz first opened its doors in Baltimore in 1862 before relocating to NYC, making it the oldest known toy store in America today.
After closing permanently in 2015, because Toys R US went bankrupt, a new owner bought the iconic toy store in 2018 and reopened its doors.
I'm happy to say that the new 20,000-square-foot toy store is bigger and better than ever – and even the walk-on piano has made a comeback.
This massive store includes a giant sweets shop, a build-a-bear section, a make your own Barbie doll section, and a build your own RC car section including an on-site race track!
There's also a bunch of toy sections featuring the latest brands, including LEGO, playbmobil, Melissa & Doug, Ravensburger, Discovery, and more. You'll want to set out a couple of hours to tour this whole two-story toy store!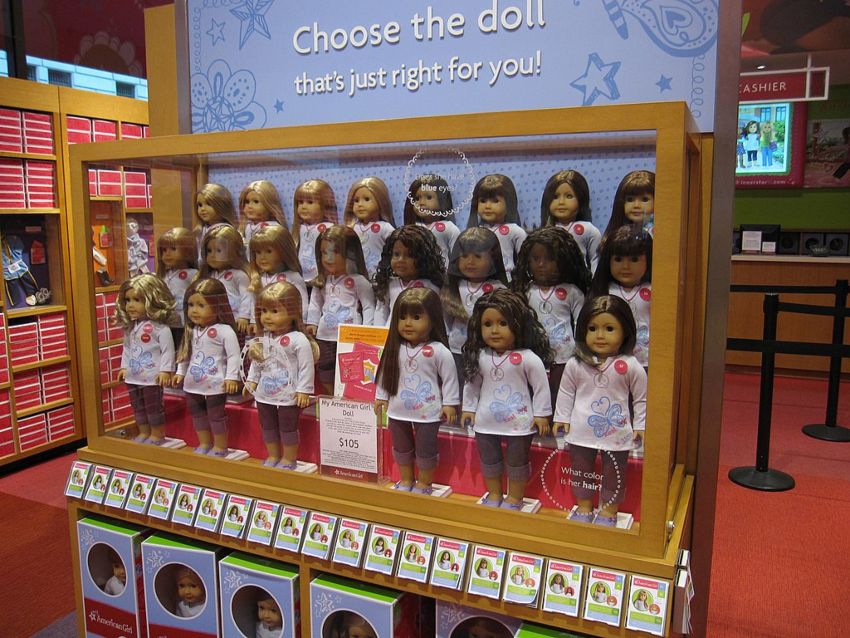 Location: 835 Michigan Ave, Chicago, IL
Hours: Mon-Sun (excl. Sat): 11am–6pm, Sat: 11am–7pm
Standing at over 52,000 square feet, American Girl Place – a monumental homage to everything American Girl Doll – is the biggest toy store in America (and one of the largest in the world).
They also renovated the whole second story of the store recently, and it looks very high-end with lots of popular historic and new American Girl Doll displays as well as a fun little basketball arcade game. Although the first story still looks the same so it might not be worth a whole trip just to see the renovations unless you're a big AGD fan.
The store also has a wonderful doll salon where you can take your doll for a makeover (this is especially great if you have a doll that's undergone some hair disasters!) and your kids can get their hair and nails done too – they even offer ear piercings.
There's also a sweet little café section where your little one can have a tea party with their doll (they have real food too so you can have a break).
You can find stories about most of the dolls in the library section and can buy the books as well. On top of all that, your kid can have their photos taken with their doll to commemorate the day, including posing with them for a magazine cover and they can even design matching t-shirts and wear them for the photo.
All in all, you can make a very special day of it – but expect to pay premium rates for that experience!
If you're closer to New York, the American Girl Place in NYC is also something to behold. It's not as big as the store in Chicago, but it's newer and feels very fancy!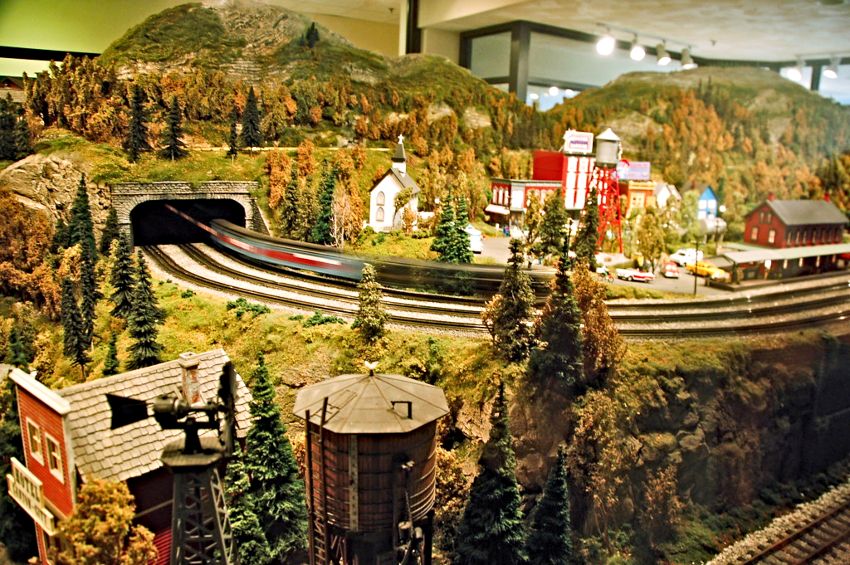 Location: 662 Cross St, Malden, MA
Hours: Mon-Fri: 9am–5pm
Maybe this is more for grown-up collectors than kids (or at least older kids than very young ones), but the Charles Ro Supply Co. is a magical place for any aspiring train conductor.
As America's largest train toy store, there's a lot to discover here. The nicely decorated area makes a trip here feel very special and you get to look at thousands of intricate toy train parts, as well as everything else to build a train tracks scene with, to boot.
The second floor houses a massive 32-foot x 16-foot display with six running trains and a lot of delicate and meticulous details. There are also a few smaller displays throughout the 3-story toy store. I don't know why, exactly, but it's always fascinating to study each unique setting and track. I could easily spend an hour just doing that.
Locomotive aficionados and collectors will appreciate the large selection of trains, including from brands like Lionel Trains, USA Trains, American Flyer, and Trainwerks. There's even a Thomas the Tank Engine section that will appeal to smaller kids – and won't cost an arm and a leg only for them to break it later.
Unfortunately, the store is only open throughout the week. It used to be open on weekends before the Covid pandemic, but remains closed on weekends for now.
Feel Like a Kid Again
Have these awesome toy stores brought out your inner childlike joy? Extend that feeling by visiting some of the best aquariums, zoos, and amusement parks in the US.
You can also head to some of these amazing children's museums that will have your kids running around excitedly (while learning valuable stuff) instead of walking around sullen and bored.