Take a look at the largest convention centers in the US and the events they host regularly – it's one of the best ways to find interesting things to do or see throughout the year.
Read this post through the end. I'm going to feature some of my favorite, quirkiest conventions in the country.
You'll be surprised people actually flock to some of these events on a yearly basis…
Or maybe get inspired to visit them in the future.
10 Largest Convention Centers in the US
I'm going to do something a little unconventional (Get it???? God I hate me too) and put this list in reverse order, starting with the smallest.
These 10 convention centers aren't the only BIG ones in the country.
There's the TCF Center in Detroit, Michigan (with 723,000 square feet of exhibit space), Mandalay Bay Resort & Casino in Las Vegas, and The Walter E. Washington Convention Center in Washington, D.C. that offer massive spaces for events, but these 10 are definitely where the biggest events are held.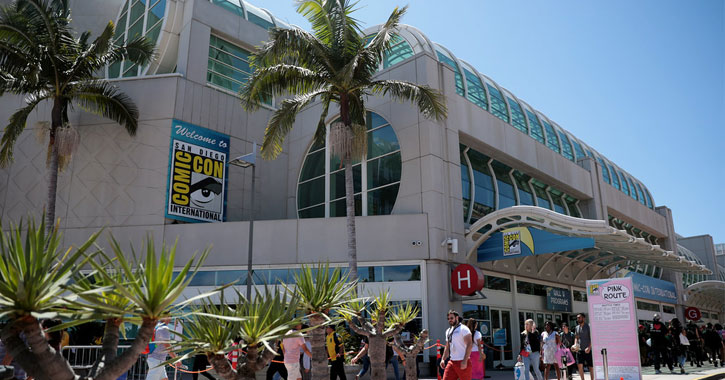 Exhibit space: 615,700 square feet
Address: 111 W Harbor Dr, San Diego, CA 92101
Located in the Marina District, Gaslamp Quarter, the San Diego Convention Center is in a lot with 2,600,000 square feet of potential event space.
It was originally designed by Canadian architect Arthur Erickson as an open-air facility under the roof.
Right now, the convention center uses 600 thousand square feet of exhibition space indoors with popular features like the Sails Pavilion and the outdoor inclined elevator.
The San Diego Convention Center is expected to undergo more expansions in the future.
Its most popular annual event is definitely San Diego Comic-Con, but the place also hosts numerous political, business, and entertainment events year-round.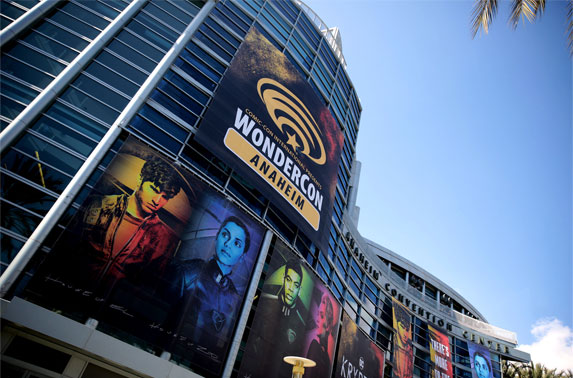 Exhibit space: 1,013,607 square feet
Address: 800 W Katella Ave, Anaheim, CA 92802
Popular Events: Disney D23 Expo, VidCon (since 2010), BlizzCon, WonderCon, Star Wars Celebration, NAMM Show, Orange County Auto Show
Opened in 1967, the Anaheim Convention Center is now the largest convention center on the West Coast.
The entire place has undergone several expansions since it opened its doors and now has multiple spaces for exhibit halls, meeting rooms, the domed arena, an outdoor plaza, and more.
Many events have been held here, but none more famous than the D23 Expo, a biennial convention for Disney fans, first held in 2009, and all other subsequent D23 Expos.
8. NRG Park (Houston, TX)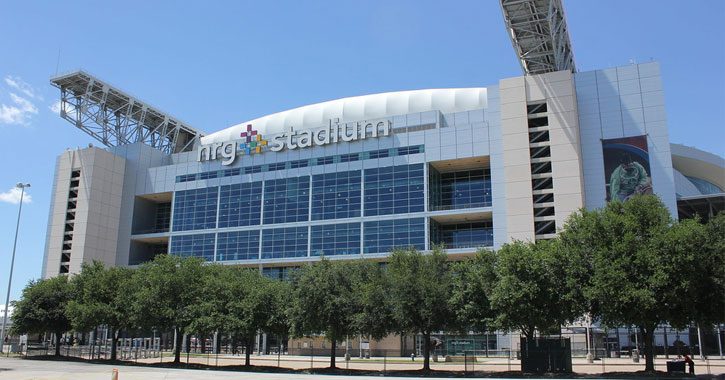 Exhibit space: 1,056,213 square feet
Address: One Reliant Parkway Houston, TX 77054
NRG Park is a massive Houston-based complex named after the energy company, NRG Energy.
It is the city's top trade show, convention, sports and entertainment complex with each space (NRG Stadium, NRG Center, NRG Arena. and NRG Astrodome) designed for hosting a particular market.
NRG Stadium is home to the professional football team Houston Texans
NRG Arena is a 350,000-square-foot sports center used for indoor soccer matches, wrestling events, and more.
NRG Astrodome is a multipurpose space that has welcomed sports, politics, and music events here.
NRG Center, which is the complex's convention center actually has only 706,000 square feet of exhibit space, but the other 3 areas can also serve as convention areas when necessary.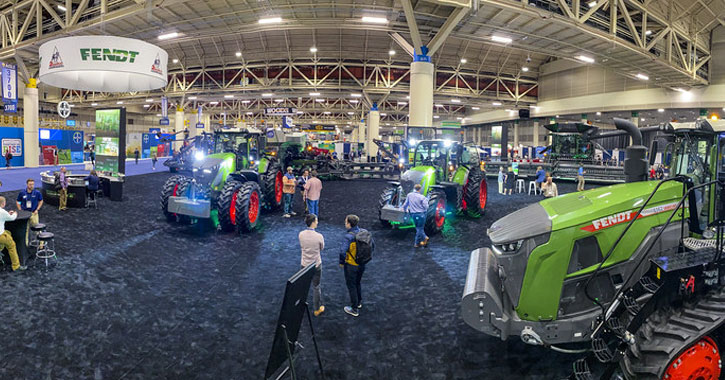 The New Orleans Ernest N. Morial Convention Center (MCCNO) is the country's largest contiguous-space exhibit hall with 1.1 million sq. ft. of prime exhibit space.
Opened in 1985, this expo was named after Ernest N. Morial (the city's first African American mayor).
It features 140 meeting rooms, a 4,000-seat theater, a 30,000 sq. ft. ballroom, and a 60,300 sq. ft. divisible, column-free ballroom with a 25,000 sq. ft. pre-function area.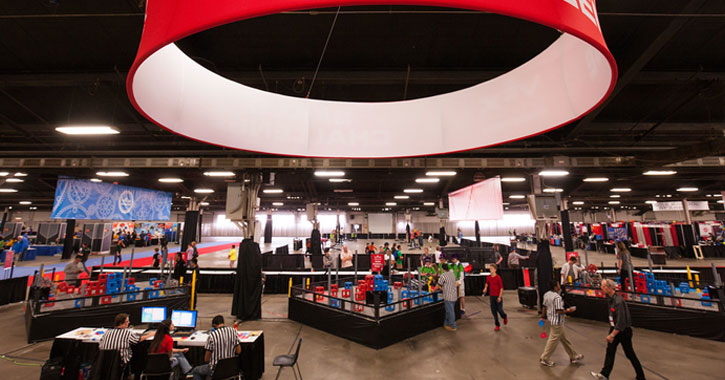 Commonly called the "Fairgrounds", the Kentucky Exposition Center is one of the largest convention centers on the East Coast.
Located very near Louisville International Airport, the Expo Center features a 6600-seat Broadbent Arena theater, a Skywalk connecting the two major buildings, 1,000 permanent horse stalls, 720 temporary stalls, and a capacity for livestock.
The Expo Center also has over 300 acres of outdoor event space and 46 meeting rooms.
If you're visiting Kentucky alone or with other grownups, one way to learn about local culture is to join a Kentucky bourbon trail.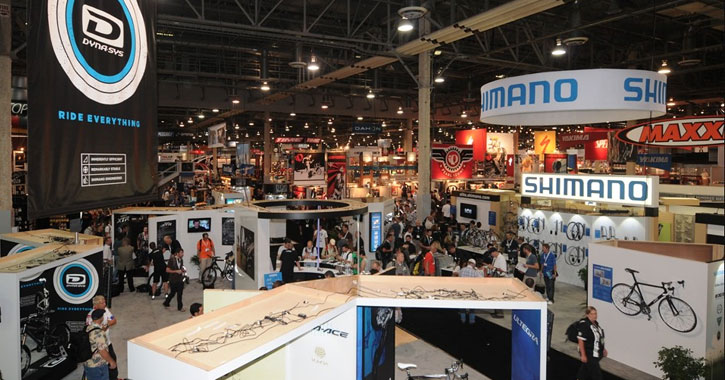 The Venetian Expo opened in 1990 as "Sands Expo" as it was located behind the Sands Hotel.
When the hotel was later replaced by the Venetian, the convention center was renamed Venetian Expo as well.
The Venetian Expo is an attraction on its own thanks to its proximity to downtown Las Vegas, making it super-convenient for out-of-town attendees.
The expo boasts a 1,890-seat theater, a maximum banquet capacity of 1,260 people, and over a million square feet of meeting and event space.
Make sure to check the 10 things to do in Las Vegas if you're planning to join an expo at the Venetian soon.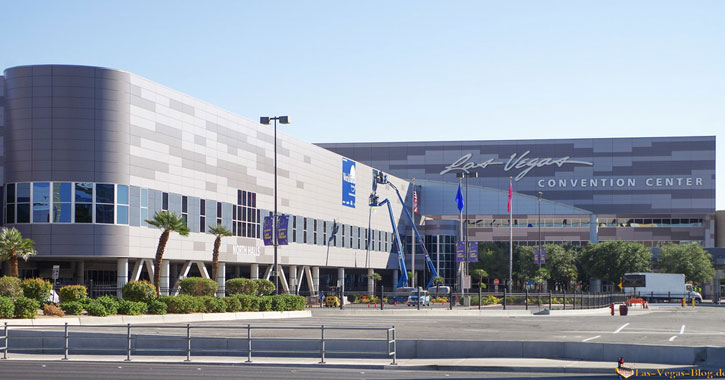 Exhibit space: 2,500,000 square feet
Address: 3150 Paradise Rd, Las Vegas, NV 89109
The Las Vegas Convention Center, which is owned and operated by the Las Vegas Convention and Visitors Authority, is one of the largest and most popular convention centers in the world.
The center was built in a 4,600,000 lot, and currently features 3.2 million square feet of total indoor space (with more to come once scheduled expansions are completed).
The Las Vegas Convention Center (LVCC) has 16 exhibition halls, 144 meeting rooms, and two grand lobbies (with registration areas in West and Central halls).
Although the nearby Venetian is newer, many of the world's most prominent meetings, trade shows and business conferences continue to call LVCC home year after year, thanks to the size, versatility, and amenities near the Vegas Strip.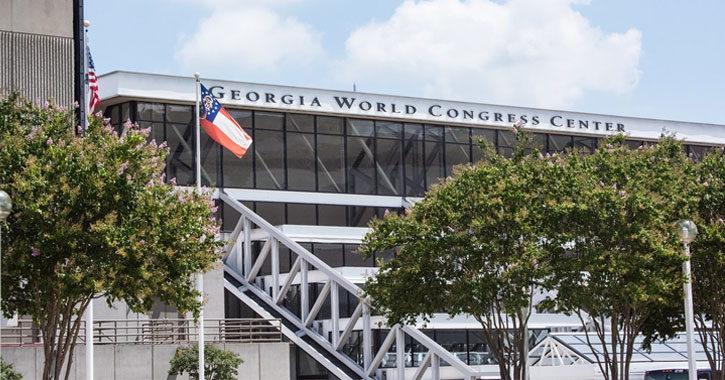 The Georgia World Congress Center is one of the top 5 largest convention centers in the US with about 3.9 million feet of exhibit space.
It features 12 exhibit halls with 1.4 million square feet of prime space, 100+ meeting rooms, 2 ballrooms, 3 fixed-seat auditoriums, two grand landscaped plazas, and three interconnected buildings.
Inaugurated in 1976, The Georgia World Congress Center is located in the heart of downtown Atlanta and welcomes over a million guests each year.
Got some downtime when visiting the event? Include some of the best things to do in Atlanta into your itinerary!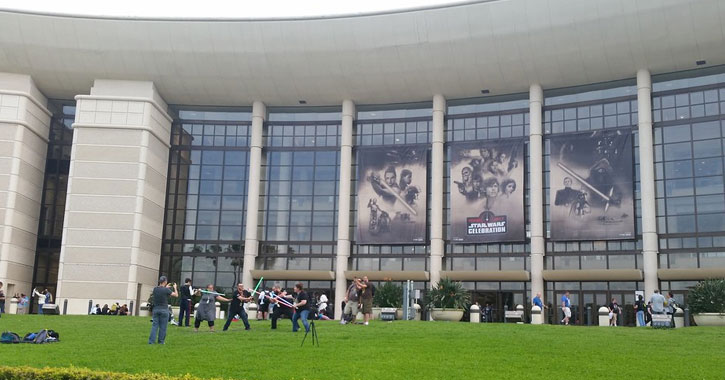 The Orange County Convention Center is the second largest convention center in the country with an exhibition space spread over two massive buildings, 74 meeting rooms, 232 breakout rooms, a 2,642-seat Linda W. Chapin Theater, 8 food courts and a stunning 2,000 sq. ft. aeroponic gardens.
The Orange County Convention Center is set for a $605 million expansion starting in 2023 with two projects – Convention Way Grand Concourse (an enclosed connection between the North and South) and a 200,000-square-foot multipurpose venue with a capacity of 18,000-20,000 guests.
Florida isn't just all about beaches – there are also a LOT of interesting museums in Florida to explore during your downtime.
Of course, there are also Walt Disney World and Universal Studios theme parks if you're traveling with kids.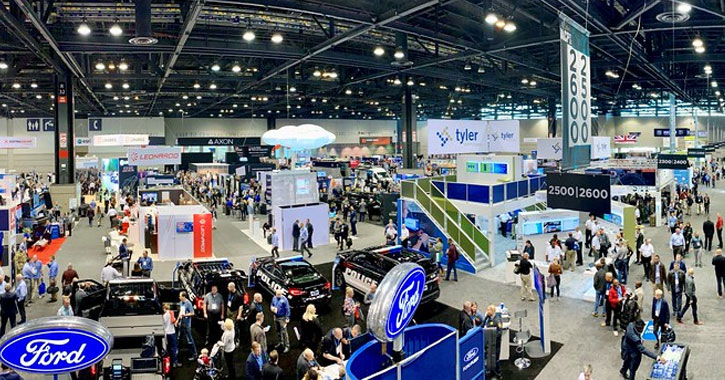 Exhibit space: 2.6 million square feet
Address: 2301 S King Dr, Chicago, IL 60616
Many large-scale events have been hosted at McCormick Place. After all, it is the country's biggest convention center.
McCormick Place is comprised of four state-of-the-art buildings.
These buildings have a combined total of 2.6 million square feet of exhibit space available with 170 meeting rooms, 600,000 square feet of meeting space, SIX ballrooms, and a 4,249-seat Arie Crown Theater.
America's Most Interesting Conventions
Every year, almost 1.8 million conferences, conventions, trade shows and similar events are held in the United States.
No matter your interests, hobbies, and profession, you can find an event near and dear to your heart…if you just look a bit closer. These aren't hosted in the largest convention centers in the US, but no one can say they're not some of the most interesting events:
Which conventions have you attended and will remain your most memorable ones? I'd love to know…