Portland Oregon waterfalls are quite legendary.
First of all, Oregon is home to over 230 of waterfalls. Many of these waterfalls come with trails and hikes ideal for beginners to average-skilled adventurers, so even families with kids can come experience these trips with you.
If you're visiting Portland, Oregon soon, make sure to spare a day or two to check out the Columbia River Gorge, where many waterfalls are found. Plus almost all national forests in the state has a hidden waterfall you can definitely explore.
What makes a good waterfall destination?
Choosing from over 200 waterfalls in Oregon can be tricky, especially if you have little time available to explore these majestic natural attractions.
Good thing is each waterfall can be categorized into several criteria, such as:
Located within a national park – Generally speaking, waterfalls inside national parks have developed trails, which means they are safer for beginners.
Accessible by car and a quick hike – If you only want to include one or two Portland Oregon waterfalls in your itinerary since you'll be passing by the city on your way to another destination, you'd save time in choosing waterfalls that are readily accessible by car with only minutes-away from the parking lot.
With accommodate nearby – Searching for a weekend getaway? Is the waterfall the only thing to do at the area, or are there other activities that can keep you busy for a weekend stay? Also, are there cabins, parking spots for RVs, or campgrounds available?
Ideal for waterfall hunters – If you're looking for the biggest, deepest, most beautiful waterfalls in the country, then you're considered a waterfall hunter. Are you willing to hike for hours just to reach these waterfalls?
As you can imagine, a "good" waterfall destination depends on what you're looking for, so keep these considerations in mind when checking out my list of Portland Oregon waterfalls below.
8 Must-See Portland Oregon Waterfalls
For those who can only visit one at a time, make sure to pick from these:
1. Salt Creek Falls at the Willamette National Forest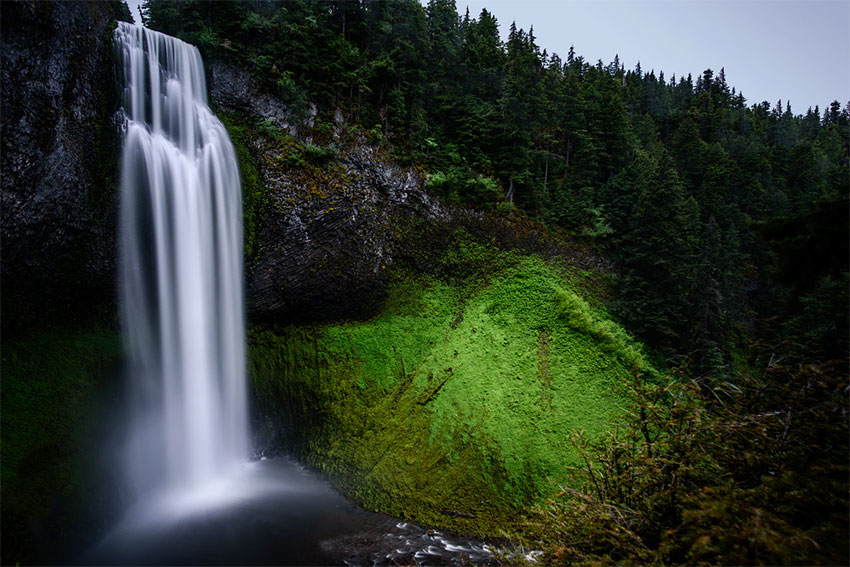 Salt Creek Falls is Oregon's second-highest, single drop, cascade and plunge waterfall, which falls 286 feet into a gaping basin. It is located near Willamette Pass in the Willamette National Forest.
You can consider this spot as roadside, since you can go to the viewing platform just 50 feet from the parking area. But if you're after an adventure, you can take two kinds of trails that would both lead to the base of the falls.
2. Watson Falls at the Umpqua National Forest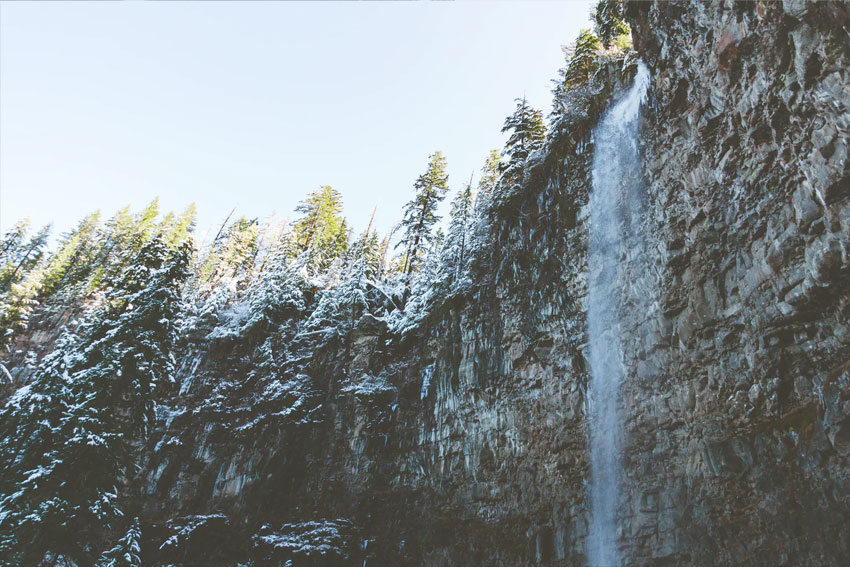 Tucked inside the Umpqua National Forest, you'll find Watson Falls, the highest waterfall in southwest Oregon. It is a free-falling waterfall with a 293-foot drop and characterized by multiple tributaries that create stunning waterscapes perfect for long-exposure photography.
Watson Falls is barely viewable from the parking lot and shaded picnic area, so you'd have to take a (mostly uphill) half-mile hike to get up-close. Enjoy the surroundings as you go, especially if you've came at a time when the massive rocks are covered in moss – it truly looks like a scene right from a fairy tale.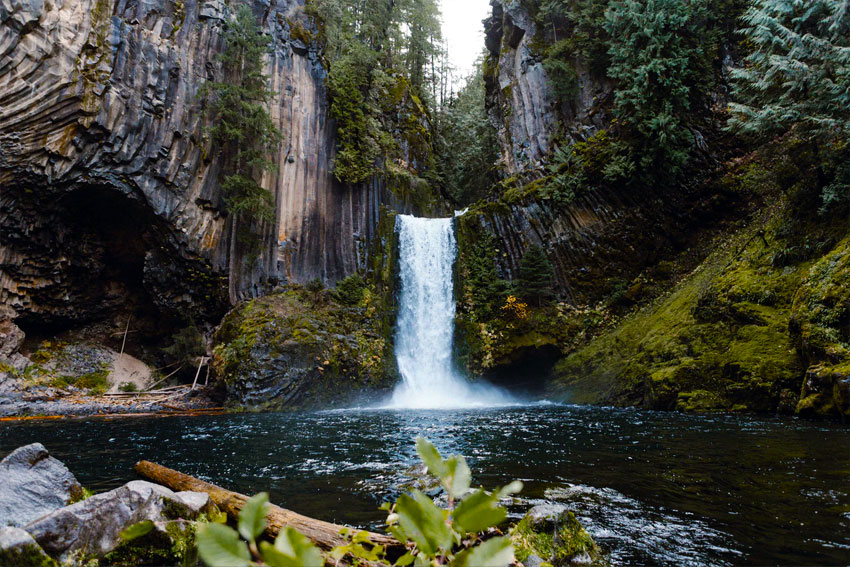 If you came from Watson Falls and you still have time to explore the Umpqua National Forest, you have an option to go further (about 3 miles more) to chase another one called Toketee Falls.
You'll follow the Toketee Falls Trail, which is a semi-developed trail with rest stops, stairs and railing available. Once you reach the falls, you can see it more vividly as the Toketee Falls plunge from more than 100 feet. And if you're up for a swim (and if the weather allows it), go and have a memorable dip into the water.
4. Proxy Falls at the Willamette National Forest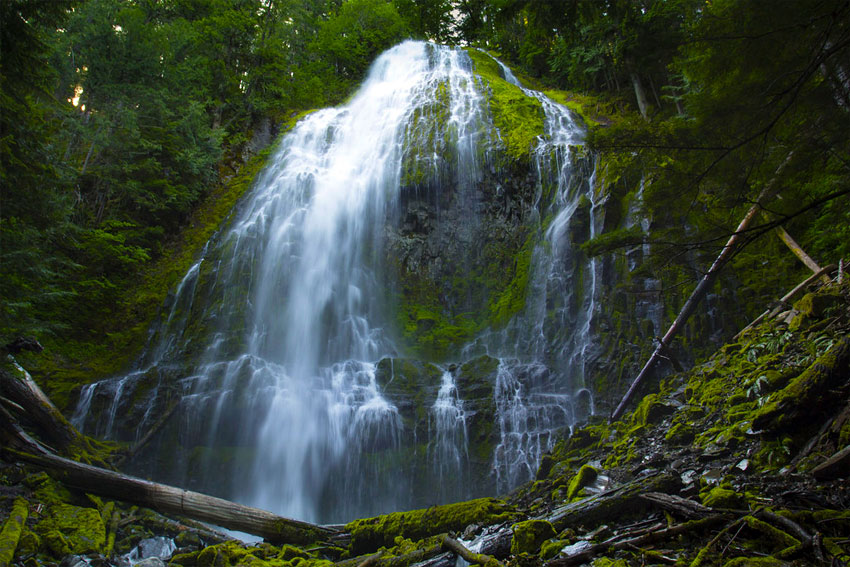 Dogs are welcome on this family-friendly, 1.5-mile hike, but it is a heavily trafficked loop trail especially from March to November. Located near Blue River in Oregon, this trail is ideal for all skill levels and lets you marvel at the lush Three Sisters Wilderness on your way to the viewpoint of Lower Proxy Falls.
Go further uphill to reach the Upper Proxy Falls. It's worth the effort, especially once you witness how Proxy Falls drop 226 feet, making it one of Oregon's highest-plunge waterfalls.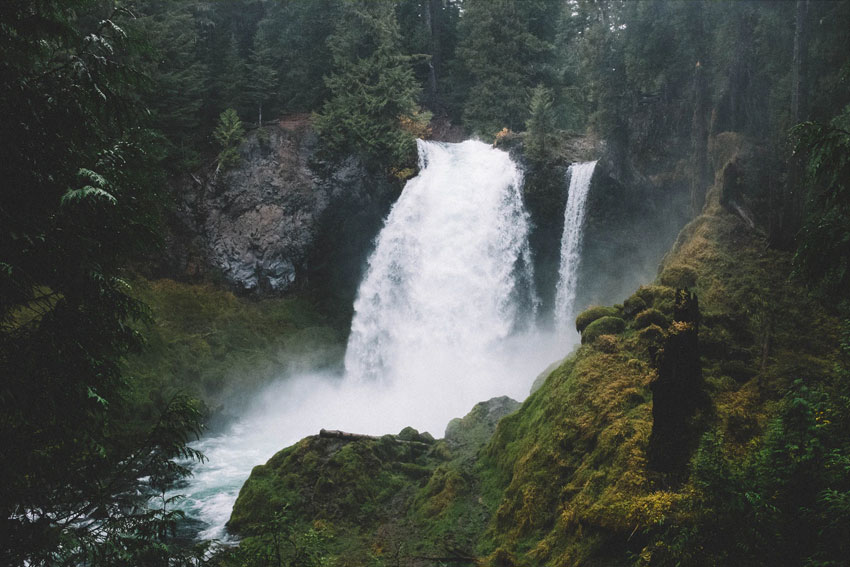 Also located within the Willamette National Forest, Sahalie & Koosah Falls are a pair of roadside waterfalls that are definite must-sees. There's a 2.6-mile loop trail, connecting Koosah and Sahalie Falls, but it isn't wheelchair accessible.
Both waterfalls are quite dramatic.
Sahalie Falls is famous for its foaming white water that plunges down 100 feet over a lava dam. The Koosah Falls drops around 70 feet into a massive and deep pool. It is second of the three major waterfalls of the McKenzie River.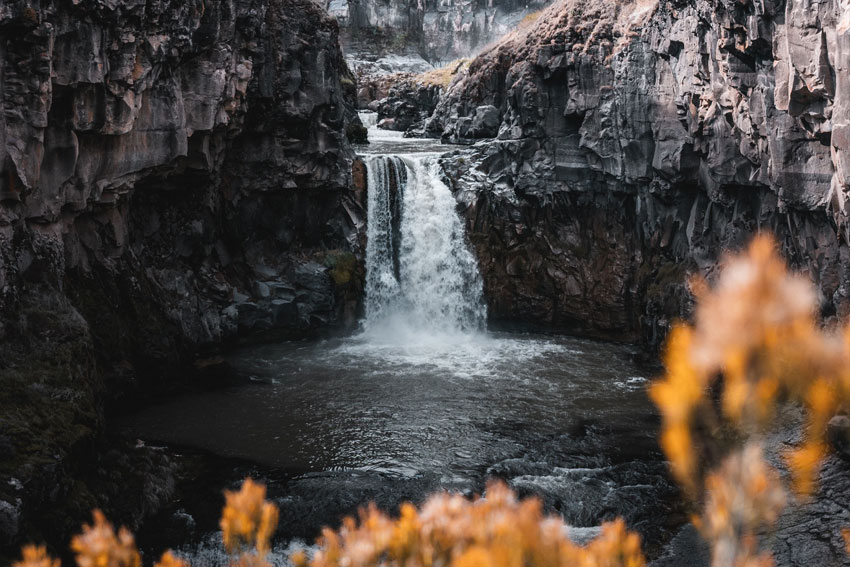 Known as Oregon's secret hideaway, White River Falls State Park is actually a dry and remote place, except of course for the White River Falls located at the heart of the park. It is found about 30 miles south of the Columbia River and just east of Tygh Valley via Highway 216.
Reaching this waterfall requires a one-mile hike to the base of the falls, where you can take a dip while watching as the falls plunges over 90 feet into the water.
7. Tumalo Falls at the Deschutes National Forest in Bend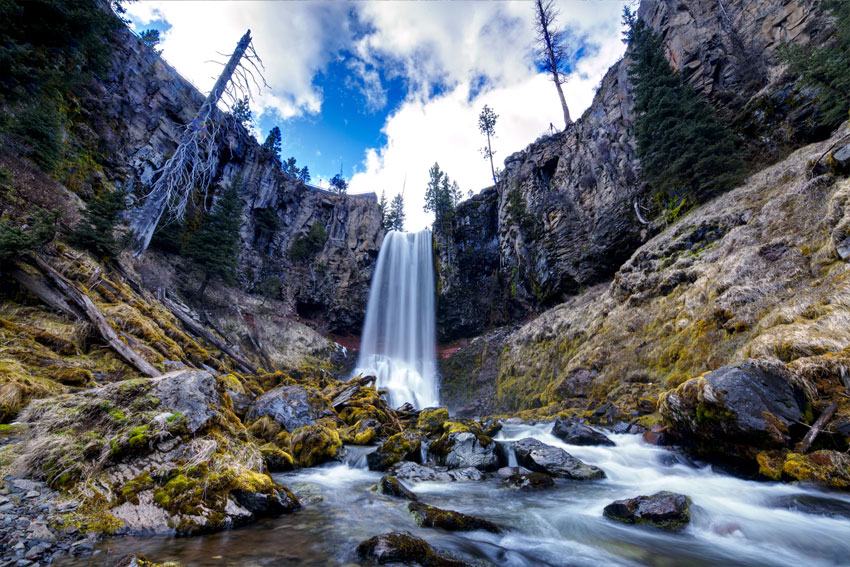 This 97-foot waterfall on Tumalo Creek is located within the Deschutes National Forest. It is one of Bend, Oregon's top attractions and is a no-hike destination. Once you reach the parking area, you'll get a fantastic view of the entire Tumalo Falls.
If you're an adventurous type, you can hike up to the top of the falls for a different and probably more magical perspective.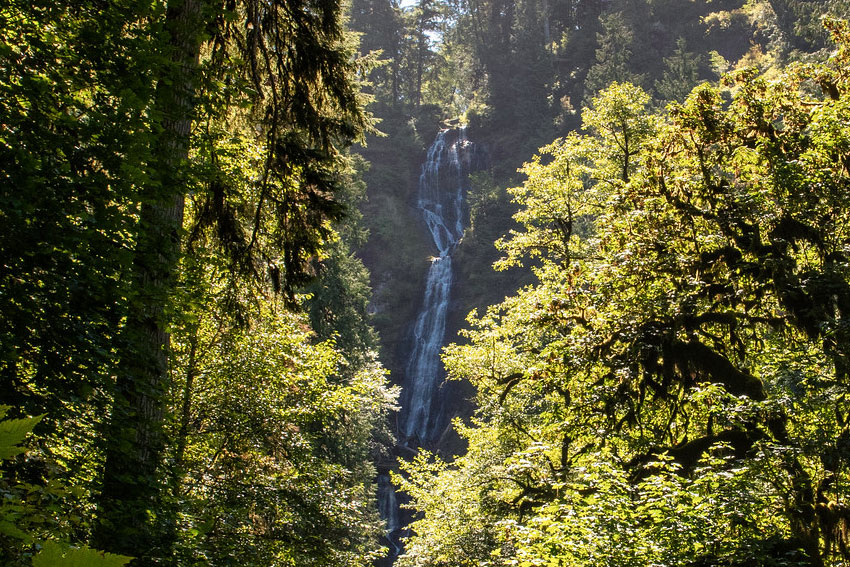 If you're passing by the Oregon Coast Highway, make sure to check out Munson Creek Falls…one of the largest Oregon waterfalls.
There are two ways to take this waterfall in:
Lower Falls Trail – a half-mile trail where you already see the tiered waterfall plunge down 300 feet to the base
Upper Falls Trail – a challenging trail that gives you a bigger picture of not only the waterfall but also the dense forest that embrace this gorgeous waterfall.
7 Waterfalls of the Columbia River Gorge National Scenic Area
The Columbia River Gorge has one of the greatest concentration of waterfalls in the country, particularly along the Oregon side of the western Gorge. If you are a fan of scenic drives, you'll love this multi-stop itinerary with many roadside stops of the Oregon waterfalls.
Passing through the Historic Columbia River Highway or Oregon Scenic Byway, the waterfalls included in this itinerary are: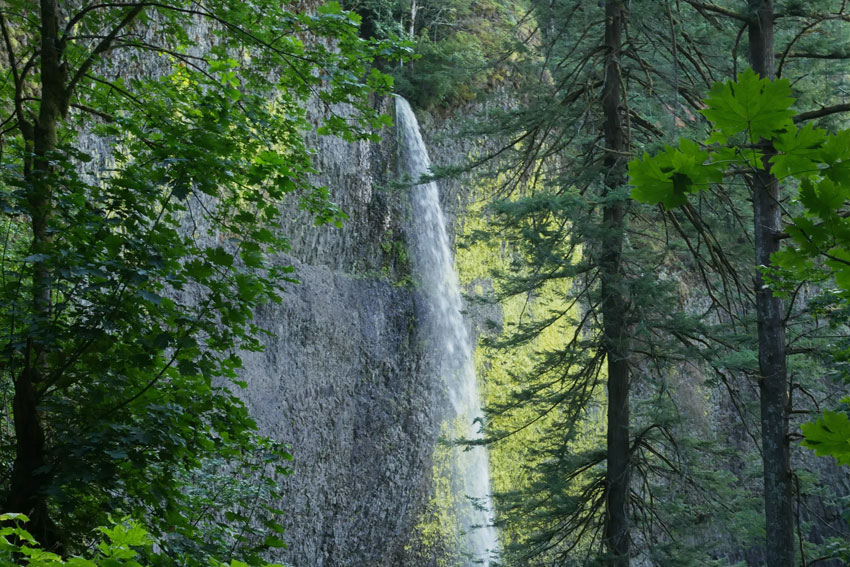 If you know your way around waterfall types, you'll instantly recognize that "horsetail" is a type of waterfall because well, it looks like a horsetail as the water drops vertically.
This particular waterfall is 176 feet high, and after parking your car, gets you face to face at its glory without any hiking involved.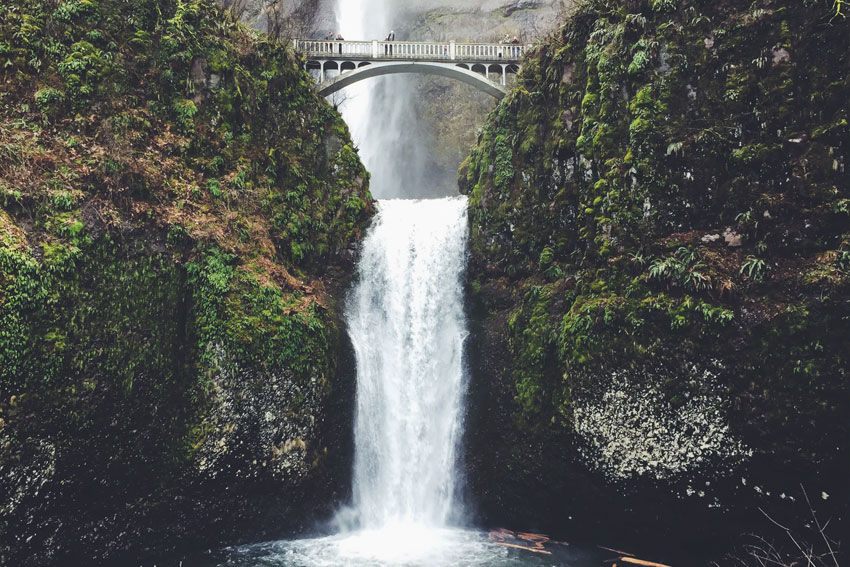 This 620-feet, plunge-type waterfall is ideal for waterfall hunters and passersby. It is the most popular waterfall near Portland (about 2 million visit yearly).
The trail leads you first to the Benson Bridge (which is pretty on its own), but you can continue going up the upper waterfall to a viewing platform at the top.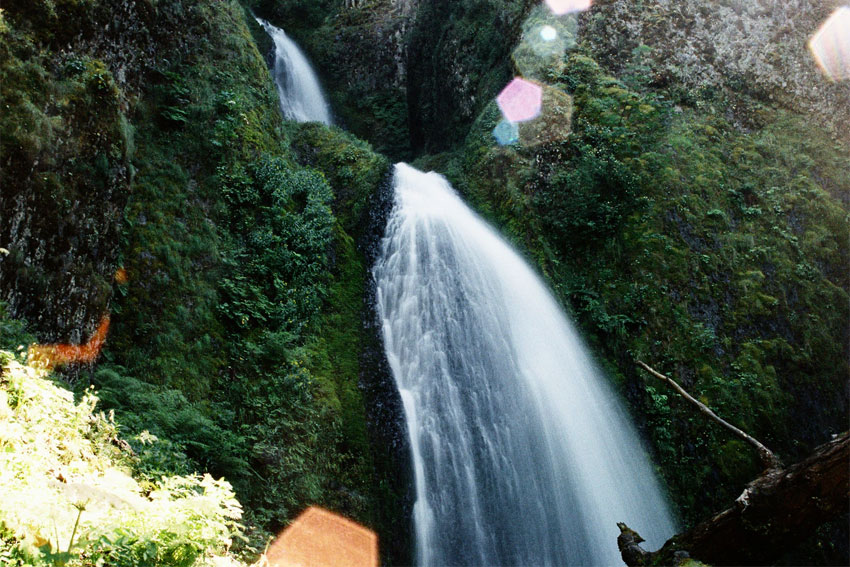 Half a mile beyond Multnomah Falls, you'll find the picnic area, stone bridge and the 242-foot Wahkeena Falls.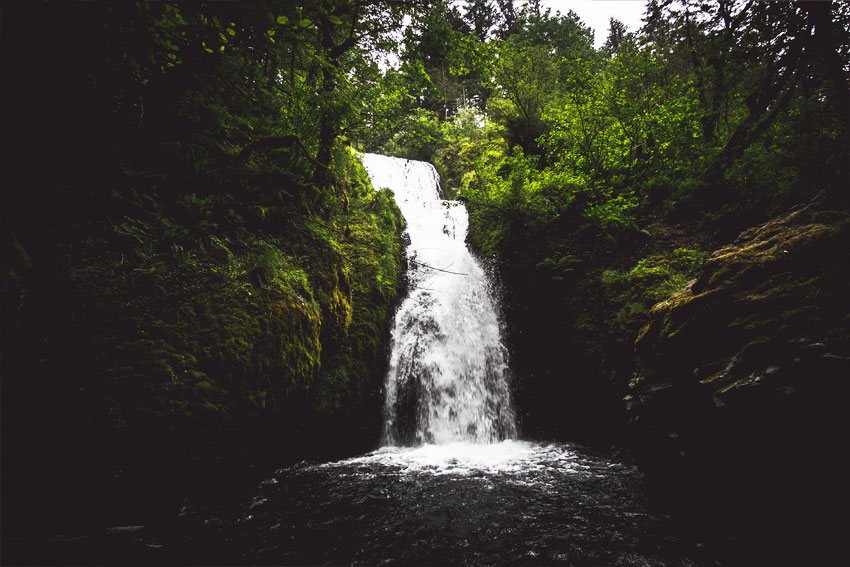 Technically, you can view this waterfall from the Historic Columbia River Highway, but if you really want to see these twin waterfalls cascading as the water falls, you'd need to hike down for over half a mile to reach the viewpoint.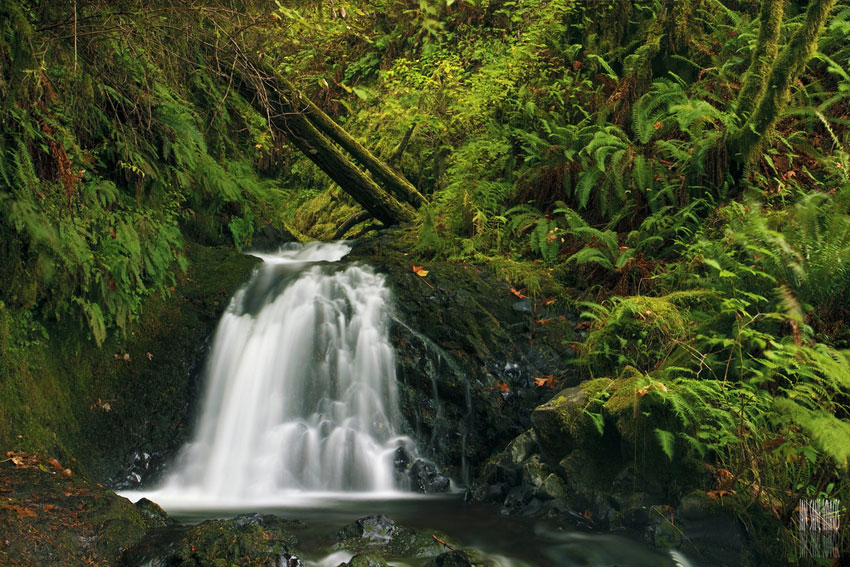 Located about 1.5 miles west of Bridal Veil, Shepperd's Dell Falls is actually a group of tiered cascades and horsetails. Don't miss the 1913 arched bridge.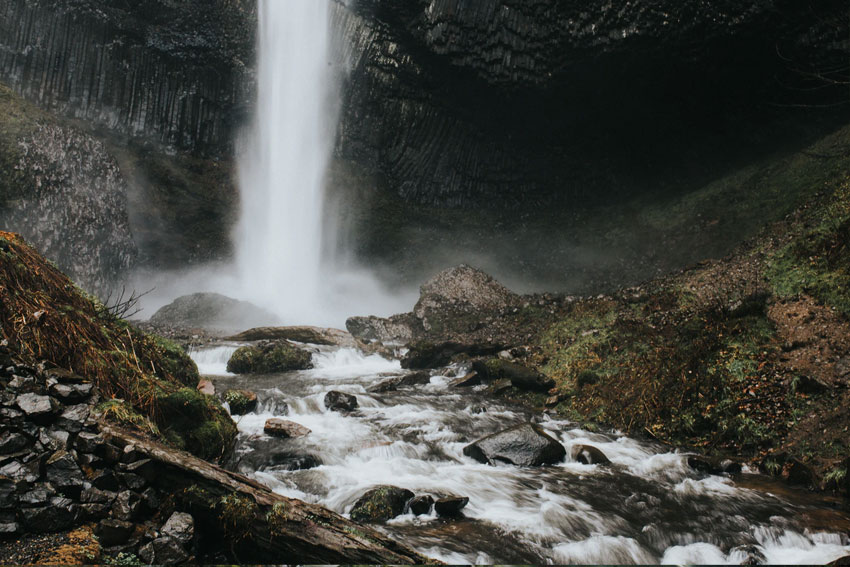 This is the closest waterfall to Portland and the lush forest background amidst the 224-feet waterfall combo makes this spot pretty photogenic.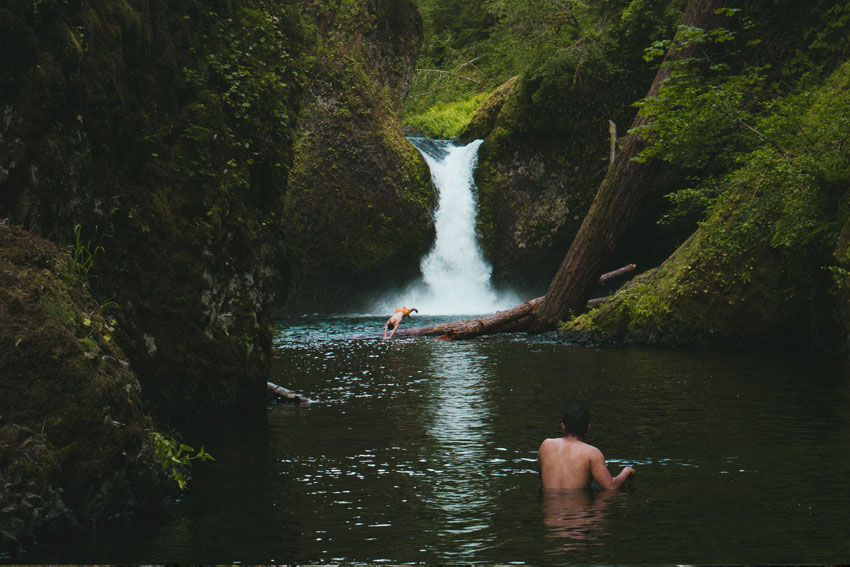 This last one isn't by the roadside, but it is located within the Columbia River Gorge via Eagle Creek Trail. It is popular among tourists and locals alike, especially in the summer, since you can swim here to your heart's content while enjoying the view of the waterfalls.
Have You Visited other Portland Oregon Waterfalls?
Which Oregon waterfalls have you visited before and you think should be included in this list? I'd love to know.
And if you're interested in more water+hiking adventures, make sure to check my top choices for beach-hiking destinations in the country.