Indiana is the perfect destination in the Midwest.
The things to do in Indiana is so diverse that you can switch from attending basketball events, to exploring vineyards, breweries and distilleries in just one afternoon.
From the Indy nightlife to the lush farmland, Indiana's mix of urban and rural feel means it's a destination for all ages.
Weather-wise, Indiana's late fall is perfect for golfing and hikes, while winter brings out the best for skiers.
If you're planning a hike at any of the state parks or the rolling hills of southern Indiana, you can visit any time of the year. Of course, summer is ideal for Indiana's zoos, amusement parks, baseball and basketball games, water parks, wine trails, and visit to the sandy beaches of Lake Michigan.
Attractions You Can Find Only in Indiana
If you're planning out fun things to do in Indiana, here are my top picks you won't find anywhere else:
Located in the heart of Fountain Square, The White Rabbit Cabaret is home to awesome touring bands, comedy acts & an in-house burlesque troupe.
If you're coming in May, don't miss the racing-themed, aptly-named show "Titty 500."
2. Join Unique Indiana Trails
Aside from the nature-friendly trails of Hoosier National Forest, DePauw Nature Park, or Fortune Woods, Indiana has some cool trails to check out, including:
Enjoy the 60s vibe at the Maywood double-feature drive-in theater.
With only $6/kid and $13/adult, the whole family can enjoy two movies back-to-back for four hours straight.
Just make sure to bring plenty of snacks to munch on.
4. Join Bourbon Tastings at The Rural Inn
If you're a fan of great beer, fine wines and premium spirits, The Rural Inn is a must-visit.
This Englewood, Indianapolis-located inn has an impressive selection from local craft beers to cold imports, you'll be up for a surprise as you enjoy hibiscus tequila or some must-try bombers.
And it's tasty enough that it would deserve a spot on the Kentucky Bourbon Trail if it were in the right state, of course.
The Schimpff family has been making candy in Jeffersonville since at least the 1850s and their store remains a well-loved, local treasure.
Santa Claus' headquarters, where letters from kids all over are sent.
Volunteers respond to each and every letter to Santa that comes through the post office.
Don't miss going to Santa Claus' Candy Castle, or Holiday World & Splashin' Safari (if you're visiting during Christmas season).
7. The Labyrinth in New Harmony
Enjoy an afternoon challenging yourself around the shrub labyrinth and discovering the stone Rappite temple smacked in the center.
Located on main street of New Harmony, Indiana, the Labyrinth is open publicly admission-free.
Things to do in Indiana for the Sports Fans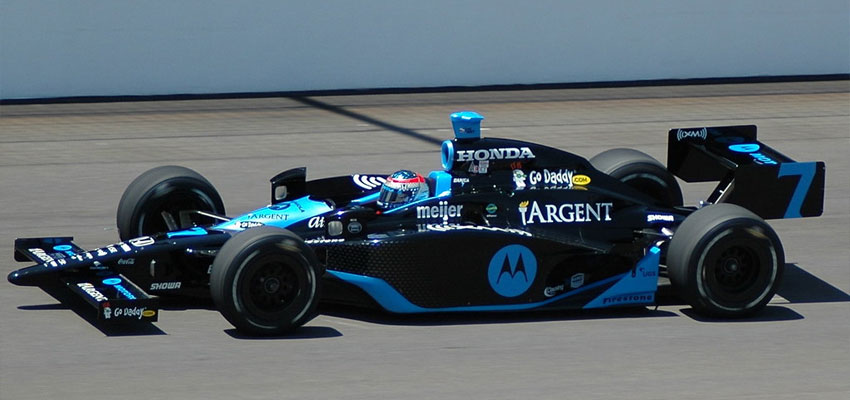 Indiana residents are serious sports fans, from basketball to racing, supporting the pros, collegiate, high school, and even recreational sports.
If you come to Indiana for the sports, don't miss:
Going to an Indy Eleven Game at the Lucas Oil Stadium – While Indianapolis is known more popularly for the Colts and Pacers, locals love cheering for the Indy Eleven's soccer games.
Watching the Pacers – Visit the Wholesale District and enjoy a Pacers game live.
Embracing everything about the Indianapolis motor sports – If you're here around May, don't miss the Indy 500, but if you're visiting during other months, check out the, Speedway Indoor Karting and 500 Museum – all of which feature the state's racing history.
Playing games at the Tappers Arcade Bar – Bring your kid-at-heart self to this awesome arcade and play everything from traditional pinball to modern arcade games. Don't forget to try out local craft beers too – the place serves them here.
While the Indy amusement parks cannot compare to the best amusement parks of America, the smaller, local amusement parks (such as the Indiana Beach in Monticello) still has its unique charm.
5 Must-See Nature-Friendly Things to do in Indiana
The state sits atop one of the richest concentrations of limestone on the planet, which is why for a time, Indiana's limestone built many iconic structures, including the Empire State Building, Pentagon and the National Cathedral, among others.
The Empire Quarry is a spectacular, abandoned limestone quarry in southern Indiana.
It is named after the Empire State Building, since this area provided 18,630 tons of stone needed to construct the New York City architectural landmark.
There's no fee to pass through this awesome spot at the White River Park.
Walk around the canal or rent a paddleboat so you can focus on its beauty.
Joggers flock in the morning, but this becomes a popular spot for romantic proposals at nighttime.
Go to Stringtown and have fun with the kids and kids-at-heart at this fantastic zoo.
It's got everything from an overhead cable car ride, dolphin and orangutan shows, and many more.
4. City West Ghost Town at Indiana Dunes National Lakeshore
In Chesterton, Indiana, a 19th century "dream city" still stands today.
It was supposed to compete against Chicago, but it was swallowed by the Indiana sand dunes even before the plan for the city turned into reality.
This man-made salt cave is quite a sight to see.
It isn't included in my list of the best caves in US, but it definitely is breathtaking.
At the Indianapolis Salt Cave, the company claims that tiny particles of pink salt in the air is therapeutic and beneficial to a person's mental and physical health. True or not, the location is a fantastic spot for photo-ops as well.
Top Museums in Indiana
Home to oddities and weird artifacts and vintage memorabilia without explaining its origins and connection to Indy culture.
Features an impressive collection of hand-built art deco cars
This museum isn't for the faint of heart.
There are some gross exhibits here, but it still pretty interesting for the right crowd.
Definitely the go-to museum if you only have time to visit just one Indiana museum.
It boasts of 29 acres of activities for all ages, from the massive dinosaur bones exhibit to the 43-foot-tall Dale Chihuly glass sculpture and "Tree of Sports" playground, I promise you it will be a memorable stop.
If you're staying in downtown Indy and you love arts and culture, don't miss passing by the Indianapolis Artsgarden (where lunchtime concerts, exhibits and other events are held free of charge), as well as Harrison Center's "First Friday Art Tours," which showcase local artists of past and present.
BONUS: If you're visiting Indiana in July and still have time to roam around, go out of your way to visit Peru (or the "Circus City), so you can watch the world's greatest amateur circus.
It only happens 10 days of July every year, and when you can experience it, you'll be enthralled by its own world of rides, games, crafts, food and other circus activities.
Did I miss any more fun things to do in Indiana? Share your recommendations below…
Featured Photo Credit: Geoff Livingston