There are over 100 Iowa wineries, which is awesome if you have a month of downtime to visit each one. But if you only have a weekend to explore the state's best wine, where do you go first?
This guide helps you narrow down your choices to the most popular wineries in Iowa.
Or if you would rather focus on one area like Desmond or Interstate 80, or opt for a "scenic Iowa tour" instead, check out the wine trail options below.
10 Must-Visit Iowa Wineries
If you only have time to visit a handful, I recommend you choose from these 10 Iowa wineries I cherry-picked for first-time visitors:
Founded in 2006, Tassel Ridge Winery is based in Leighton and is known to partner with local suppliers. For example, $10 gets you to sample their wine with chocolate from Chocolaterie Stam, or a cheese plate from Milton Creamery.
If you're interested in everything about winemaking, grapevines, and everything in between, the wine tour at Tassel Ridge is a must-visit.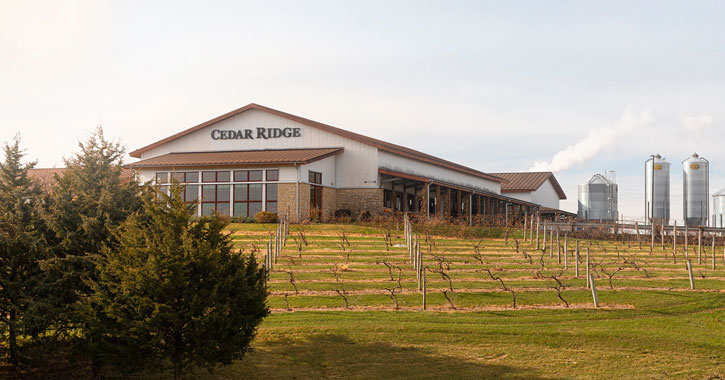 Known for its elegant tasting rooms and house wines that showcase Corn Belt's fertile soil and exquisite estate-grown grapes, Cedar Ridge Winery and Distillery was founded in 2005 but feels like they've been around for decades.
Wood-fired pizza, meat boards, and other homemade dishes are available here. Live music events and private events are also hosted here regularly.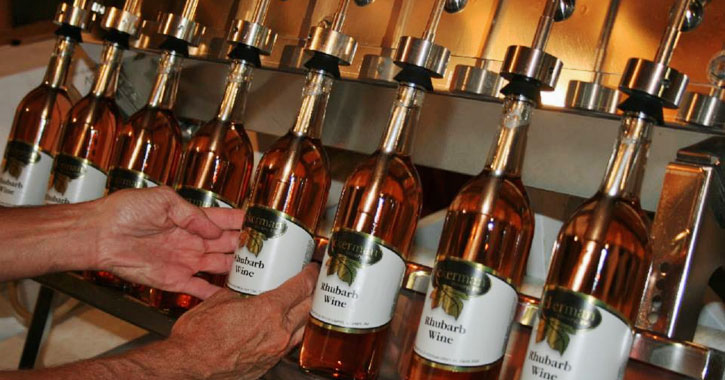 Ackerman Winery, which is located in the Amana Colonies, has been in business since 1956. It is the oldest operating winery in Iowa.
Ackerman is known for its award-winning fruit wines. Don't miss sampling their blackberry and red raspberry wines.
The Ackerman Winery has a wine shop, wine club and wine tour, but it doesn't accommodate dining on site. Private events and shows, however, are welcome with outsider caterers if needed.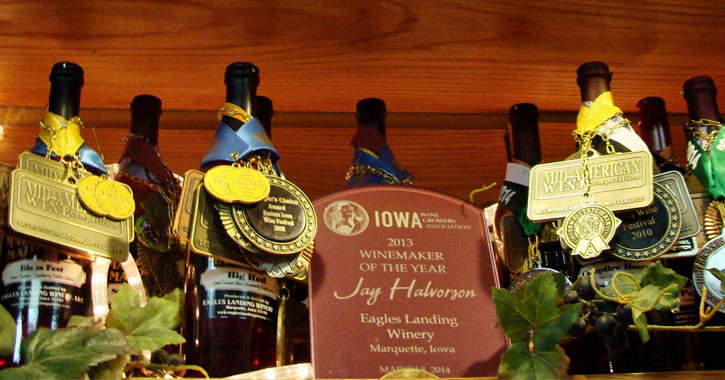 If you're after the whole experience (wine-tasting with breathtaking views of the Mississippi River), then your trip to Eagles Landing Winery is worth it.
Many of Eagles Landing's wines are award-winning, so you're safe to pick from their 36 home-crafted wines. Or go with the fan-favorite Marquette Rosé instead.
When the winery is open, free wine tasting is usually available at their tasting room as well.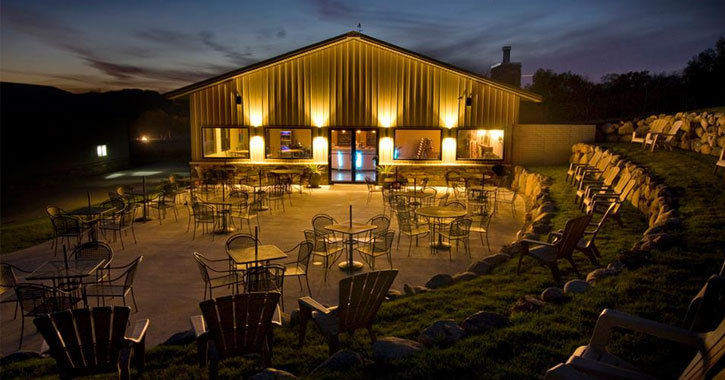 Made famous by the novel/movie The Bridges of Madison County and the scenic covered bridges, this area is also home to the Madison County Winery.
It's a favorite dinner venue among locals and tourists alike, thanks to the relaxing outdoor pergola, servings of local chocolate and cheese, firewood pizza, yummy burgers, and other soul food.
Of course, the wine! Wine tasting fees are $7 for 5 samples.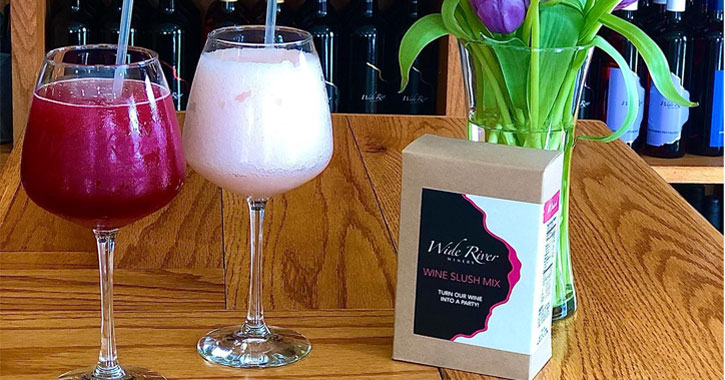 Wide River Winery has three locations in Iowa: Clinton, LeClaire, and the Village of East Davenport. Clinton branch has impressive views of the Mississippi River.
The winery offers exciting wine tours from April to October. Food pairings offered are light snacks like tortilla chips and garden salad.
Visit any of the Wide River Winery locations and don't miss their wine slushies – they're very memorable if you've been vineyard-hopping the entire weekend.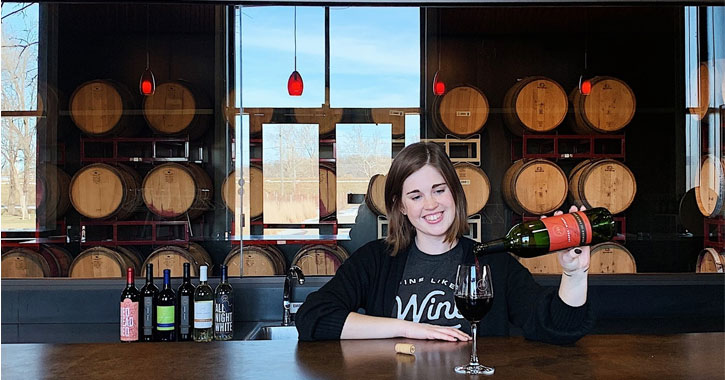 If you're looking for good wineries near Des Moines, Jasper Winery is a must-visit.
It's a local favorite, thanks to its super-casual vibe and the complimentary tastings for up to 5 wines – they're offered by the flight, sample, and glass.
If you live nearby, join Jasper's wine club (priced at $25 per month) in order to receive wines shipped directly to your house every quarter.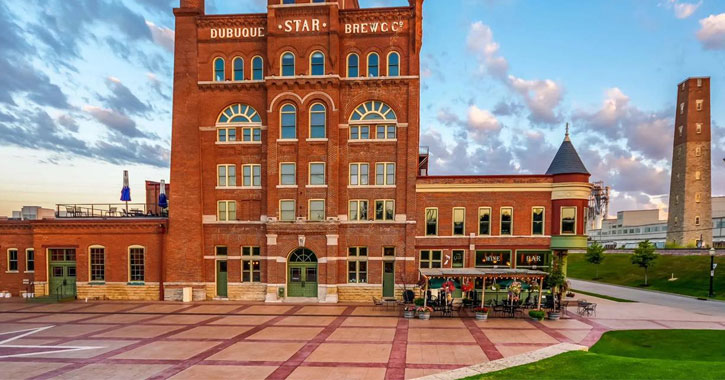 Set in a historic building of Star Brewery with views of the Mississippi River, a train bridge and a gorgeous backdrop of rolling hills, Stone Cliff Winery has been producing wine since 2001 (after planting their first batch in 1995).
Fan-favorite wines include Purple Cow, Wild Pineapple, Strawberry Rhubarb, and Tawny Port.
Stone Cliff Winery offers a tasting room, lunch & live music with venues available for rent.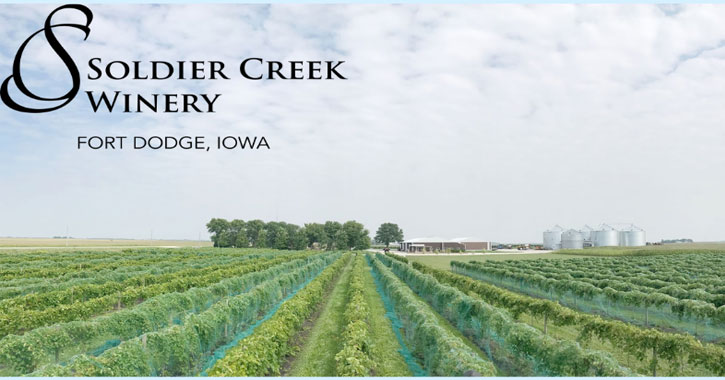 People flock to the 10-acre, family-owned vineyard during the annual Good "Vine-brations" Harvest Festival every September, and the in-house Paragon Wine Club.
Also, the wine tours are also a hit thanks to Winemaker of the Year recipient Anne Zwink, who's been creating amazing wines for the company.
Soldier Creek specializes in 10 French-American hybrid grape varieties consisting of 5 reds (Frontenac, St. Croix, Geneva Red, Maréchal Foch, and Marquette) and 5 whites (Frontenac Gris, Frontenac Blanc, La Crescent, St. Pepin, and Brianna).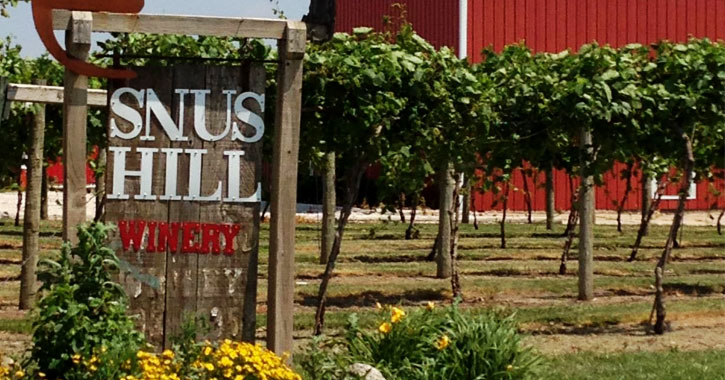 Snus Hill Winery is a family-run vineyard by the countryside, which is known by locals as the perfect wedding venue and other private events. (It's got its own massive banquet room with a dance floor!)
Their wines are just as impressive, particularly their award-winning off-dry white wine Boule de Poils, and the fruity exotic The Frontenac.
5 Wine Trails and their Famous Iowa Wineries
If you don't have time to travel across the state in your search for the best Iowa wines, you can stick to these several wine trails (a group of wineries within the same area).
Beyond Iowa Wineries: Other Wine Trails around the Country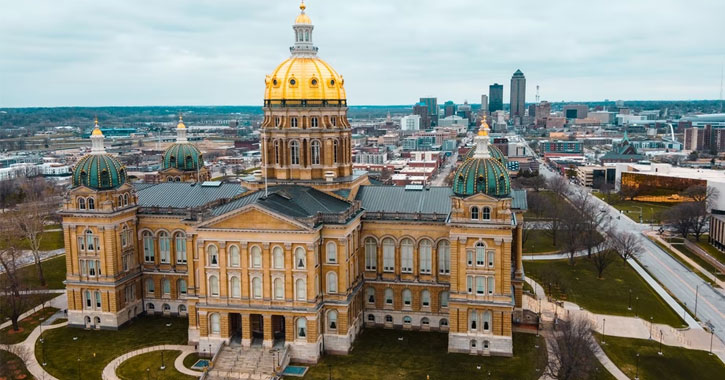 If you're on a journey to discover all the best wineries and vineyards across the country one glass at a time, don't miss my posts about:
For those looking to explore Iowa some more beyond its glorious wineries, check out my Great River Road or Cross country road trip guides, and a checklist of things to do in Iowa.