Get ready for one of the most breathtaking road trips you'll ever take as you cross the Trail Ridge Road.
It's only open a few months out of the year and should absolutely be on the bucket list of any one who loves a good scenic drive.
I'm here to walk you through some of the best stops along the way and how how to make the most of your time along this awe-inspiring and sometimes dangerous road.
A Brief History of the Trail Ridge Road
The Trail Ridge Road is a 48-mile stretch of highway through Rocky Mountain National Park that starts in Estes Park and ends in Grand Lake.

And let me tell you, this "road" is not for the feint of heart or for those scared of heights.
It peaks at 12,183 feet above sea level and has more twists, turns, and sheer cliffs than you can count.
It was originally used by Native Americans to traverse the mountains before being transformed into a wagon road and then finally ending up as the Trail Ridge Road we know today.
7 Scenic Stops You Have to See Along the Trail Ridge Road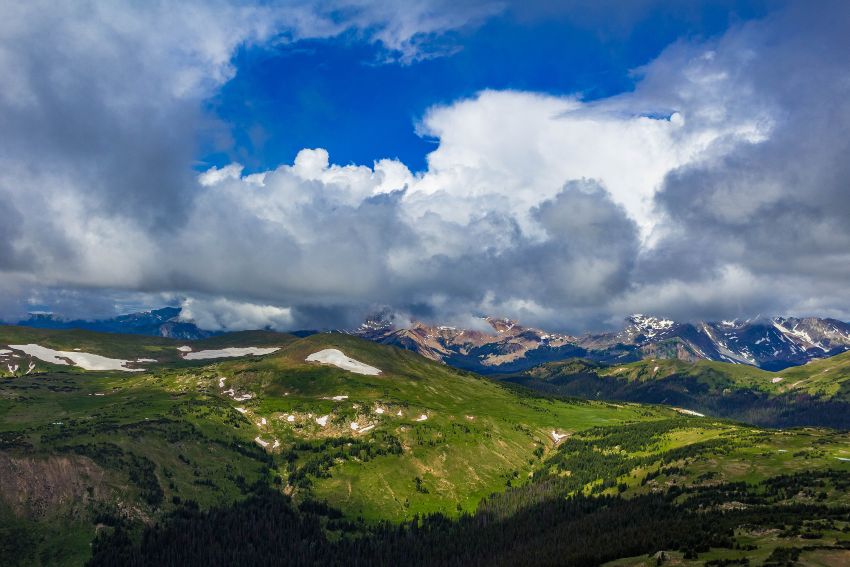 One of the most popular viewpoints over the national park, Forest Canyon represents the perfect spot for a well-deserved break.
The overlook is highly elevated and offers a mesmerizing view of the rocky mountains.
From the top, the scenery opens up on the valley below, offering a privileged view of the pristine alpine tundra and the two lakes, Hayden Gorge and Gorge.
Forest Canyon features an extensive paved parking space.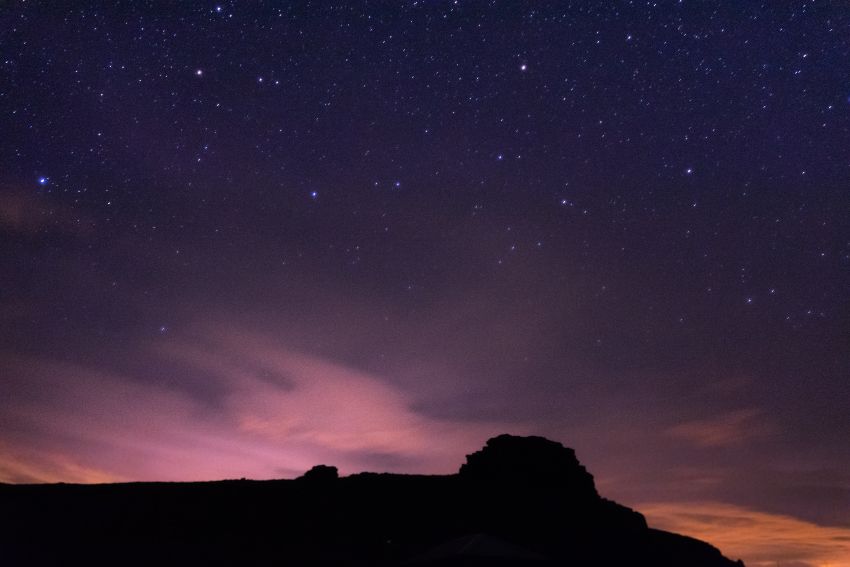 Located at 11,796 ft elevation, the Alpine Visitor Center is where the Trail Ridge Road reaches its peak.
Here, you'll be able to eat, rest and buy souvenirs in the visitor center, and enjoy the highest viewpoint in the park.
After a short walk on the mountain crest and climbing some stairs at the end of the trail, you'll be rewarded with an amazing view and a highly equipped tourist area.
Because of the elevation, this location is often much colder than the rest of the road. Remember to bring at least a light coat to fight the low temperatures.
In case of bad weather, enjoy a nutritious meal or a hot beverage at the Alpine Visitor Center, and enjoy the view from inside.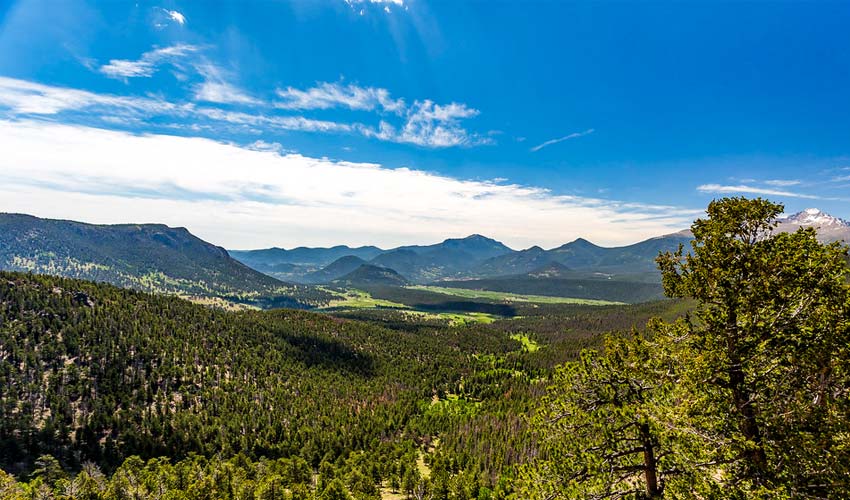 The awe-inspiring view from the Many Parks Curve Overlook makes this location a must-stop along the Trail Ridge Road.
Take a break from driving and enjoy this picturesque spot located on a hairpin turn, overlooking the Rocky Mountain National Park.
The view from up high overlooks a few meadows, Moraine Park, Horseshoe Park, and Upper Beaver Meadows, hence the name "Many Parks" Curve Overlook.
A designated parking area and a roadside deck make it easier for visitors to stop and look around, or take some pictures.
4. Trail Ridge Road Summit
If you want to feel on top of the world, schedule a stop at the Trail Ridge Road Summit.
The panorama opens up on the valley, surrounded by untouched nature and a dramatic alpine landscape.
This is a great spot for observing both local wildlife and flora.
During springtime, the valley is painted purple and pink by the wildflowers in bloom.
Here you'll have a chance to observe the Rocky Mountain wildlife up close, the ad below the viewpoint, mule deers elks, and bighorn sheep often gather to forage.

While this stop may be less famous and less visited by tourists, the view at Farview Curve Viewpoint will leave you awestruck.
This scenic stop offers enough parking space to stop safely and overlooks Kawuneeche Valley and Never Summer Range.
Located at more than 10 thousand ft of altitude, on one of the many dizzying sharp turns along the mountain route, Rainbow Curve Overlook Is one of the highest stops along the Trail Ridge Road.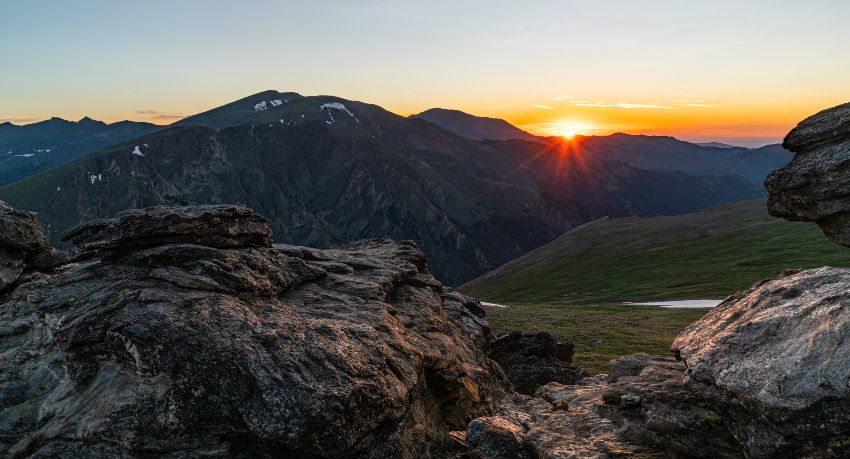 The Fairview Curve Viewpoint is as beautiful as it is rich in history.
From this lookout, you'll be able to observe the Never Summer Range volcanic mountain range.
This area was believed to be rich in valuable metals and was heavily mined during the nineteenth century.
While the Never Summer Range was not profitable in that way, it was later proved as a great source of natural spring water.
On a clear day, you'll see the Grand Ditch, the canal that carries water from the springs to the reservoir.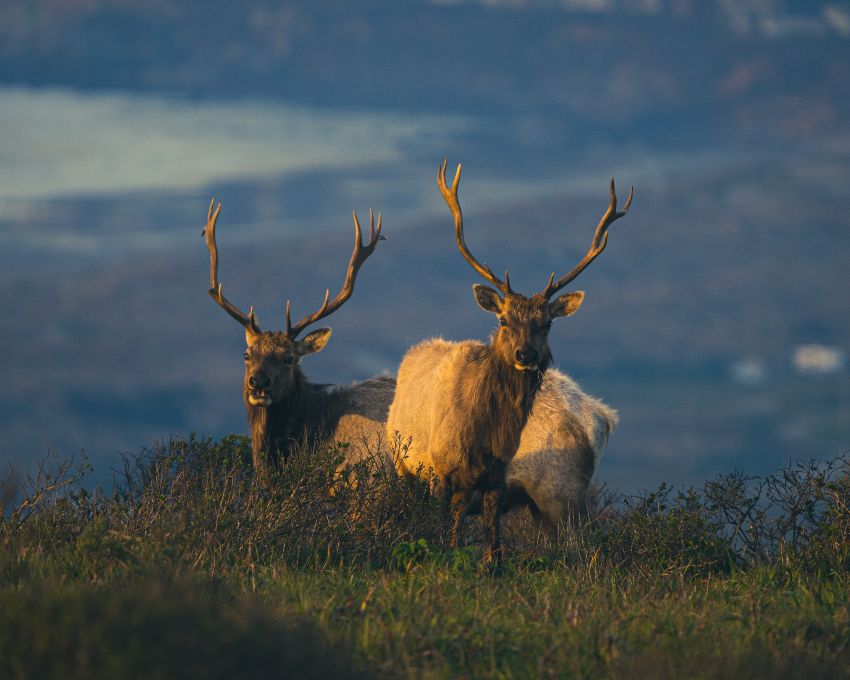 Easily reachable and perfect for a quick break surrounded by nature, Gore Range Overlooks offers a breathtaking view of the Rocky Mountains and a privileged spot for wildlife observation.
It is not rare to catch sight of an elk from this viewpoint, and with a good camera, you'll be able to take stunning naturalistic pictures of the local wildlife.
The sun setting on the mountains from the Gore Range Overlook creates an especially spectacular sight.
Planning the perfect road trip through Trail Ridge Road
So, are you ready to hit the road or what?
Given the somewhat dangerous nature of the trip and the limited window that it's open, there are a few things you should know first.
The Trail Ridge Road is only open for a short time
While the Rocky Mountain National Park is open all year long, Trail Ridge Road is only open from May to October and is usually closed during the wintertime due to the harsh weather conditions.
Would you want to be caught on these winding roads during a blizzard? Yeah, me neither.
Plan for at least 3 to 4 hours
Trail Ridge Road runs for 48 miles (around 77 km). If you're planning a road trip through the stunning Rocky Mountain National Park, know that you'll spend at least 2 hours on the road.
This doesn't include any stops, and believe me, you're going to want to stop.
It can be scary and dangerous so plan ahead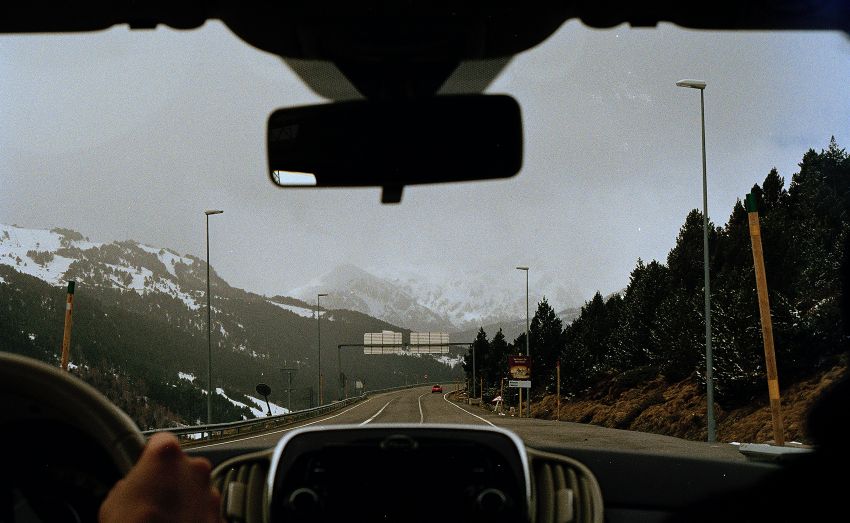 Trail Ridge Road is a well-kept, maintained paved road, and is completely safe to drive. However, the road runs pretty high through the Rocky Mountain National Park.
For this reason, I suggest you put your most experienced driver behind the wheel, especially one who is comfortable with heights. Previous history driving mountain roads is always a plus.
Along the Trail Ridge Road, you'll come across some cliff drops and switchbacks with no barriers.
This route through the mountains is incredibly scenic and blessed with stunning vistas of the National Park, but don't let the scenery distract you too much while driving.
It does cost money to drive the Trail Ridge Road
Driving the Trail Ridge Road is relatively cheap, but not completely free. Since the road crosses the Rocky Mountain National Park, visitors must pay a fee to enter the park premises.
If you want to enter the park with a vehicle, you can purchase a 7-day pass for $35.
If you're planning on visiting the park often, you can purchase an Annual Park Pass for $70.
Plus, have you seen the price of gas lately? These are 48 winding miles, one-way. Don't forget to account for these costs as well.
The Ultimate Road Trip Checklist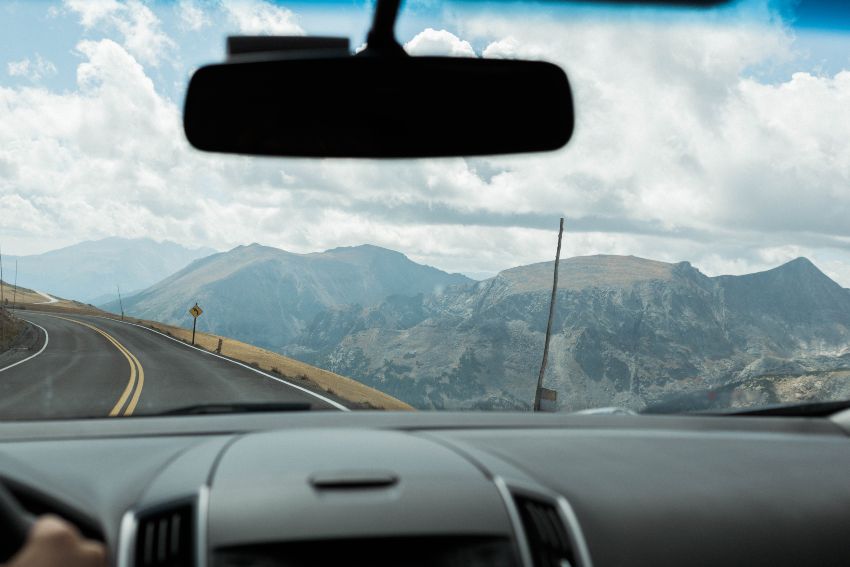 What should you pack for my road trip on Trail Ridge Road?
If you don't want to be underprepared when traveling through the Rocky Mountain National Park, make sure to pack mindfully.
Here are a few items that will surely be useful and will make your road trip extra comfortable and fun:
A Roadside Emergency Kit: these kits can be assembled at home or purchased pre-made on Amazon. They include several useful items that will ensure your safety on the road. Usually, a kit contains jumper cables, an air compressor, a tire repair kit, a reflective warning triangle, and safety vest, and much more.
A First Aid Kit: nothing can ruin a road trip like an untreated minor injury.
Toiletries and anything to keep you clean: hand sanitizer, toothbrush, toothpaste, body wipes, hairbrush, etc.
Fighting the summer sun: Sunglasses, sunscreen (at least 15 SPF), and UV blocking window shades for your car.
Plenty of water and snacks, plus some change to purchase food easily while on the road.
Have fun on the road: remember to pack some classic road trip games, and create a fun playlist. If you're traveling with friends or family, a great idea is to set up a collaborative playlist on Spotify a few days before the road trip. This way, everybody can add their favorite song, creating a playlist that won't disappoint.
Staying safely on the grid: remember to pack a few portable chargers for your electronic devices in case of emergency.
To be extra cautious, also take with you a paper map of the Trail Ridge Road area.
An AAA Emergency Roadside Assistance subscription.
A rainy or cold day doesn't have to ruin your road trip. Just pack a portable raincoat or rain poncho, a warm cover, an umbrella, and an extra pair of clean socks.
If you're not big on road snacks, cooking on a road trip is possible: you can purchase a cooking set, or bring your camping stove and camping utensils.
A disposable or film camera: while anyone today can take nice enough pictures with their phone, a great way to live in the moment while still taking pictures is to use a disposable or film camera.
Beyond the Trail Ridge Road
Are you still looking for the perfect road trip destination?
Check out my selection of the 20 Most Scenic Drives in America.
For those who want something more, these 5 cross-country road trips will take you on some of the most spectacular roads the US has to offer.
Be sure to check out Highway 12 in Utah while you're nearby. It's another drive that absolutely can't be missed.