There are only a handful of waterfalls in Lower Michigan compared to the hundreds of waterfalls found in the Upper Michigan Peninsula.
In fact, many people consider just ONE waterfall, specifically Ocqueoc Falls, as the only waterfall in this area worth visiting.
In this post, I'll guide you through all your options if you're chasing waterfalls in lower Michigan.
Ocqueoc Falls: The ONLY Waterfalls in Lower Michigan Worth Visiting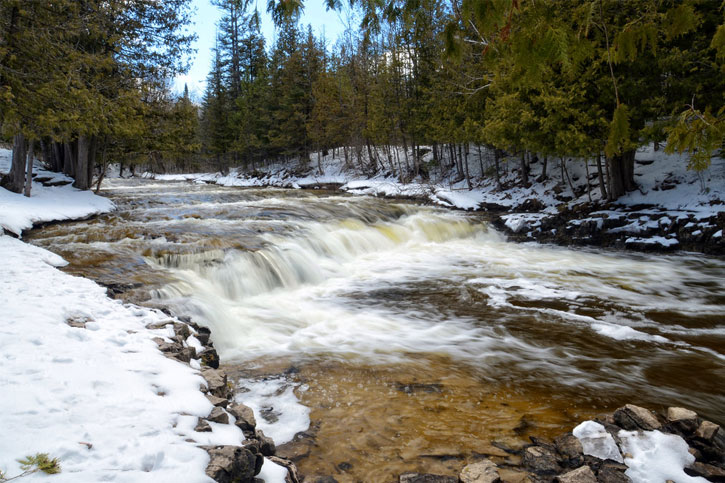 Ocqueoc Falls, pronounced Ah-kee-ahk, is located in Presque Isle County of Northeastern Michigan. It is considered the largest waterfall in Michigan, even if it drops only a measly five feet.
As 1 of 2 only waterfalls in lower Michigan, Ocqueoc Falls is significantly more popular because it is publicly-owned and open to the public.
Several reasons why people love Ocqueoc Falls include:
I've talked about Ocqueoc Falls more extensively here. Note that you'll need a recreation passport or a day pass if you're interested in visiting Ocqueoc Falls.
How about the Other Waterfalls in Lower Michigan?
There are smaller, man-made waterfalls scattered throughout lower Michigan.
Don't expect them to be as wow-worthy as Ocqueoc Falls, but if you're looking for dams, springs, and other water features similar to a waterfall, here are your options in the lower Michigan area.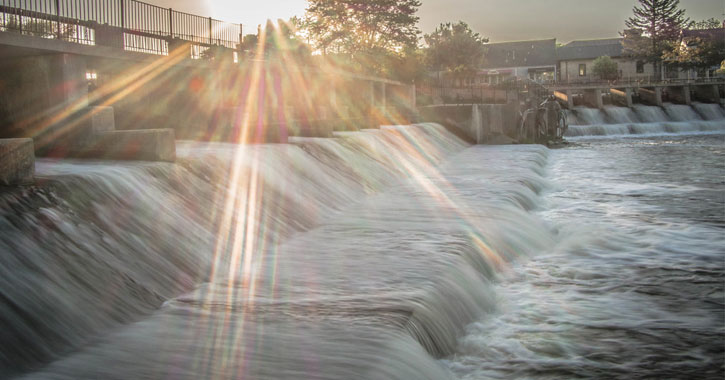 PICTURESQUE DAMS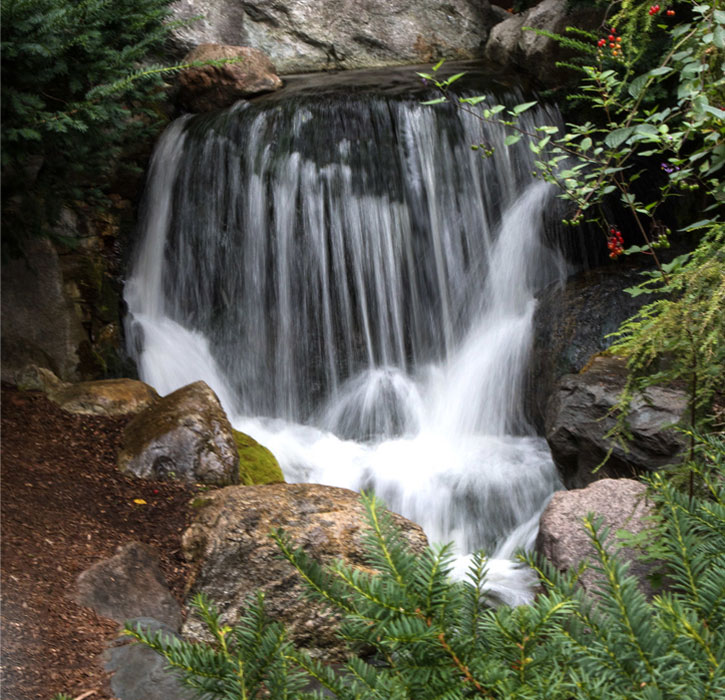 MAN-MADE WATERFALLS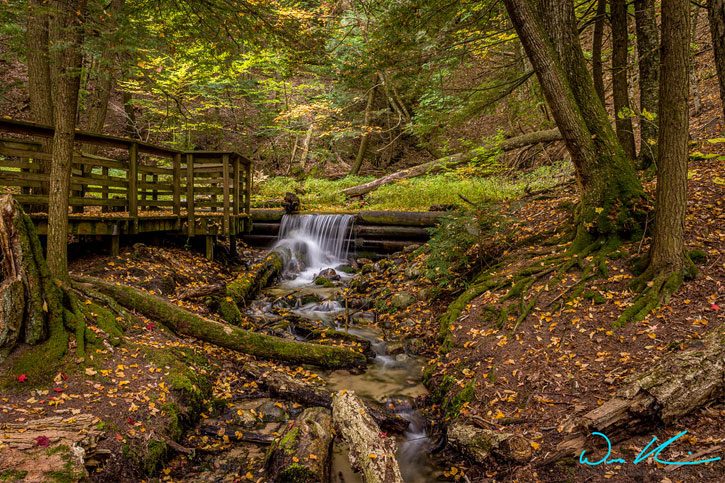 SPRINGS
Upper Michigan Waterfalls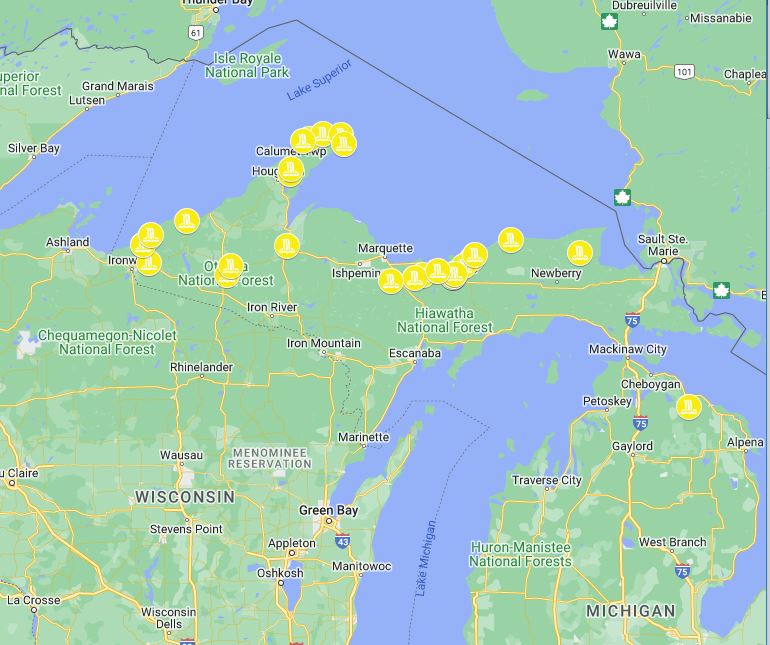 As you can see from the map above, all the yellow dots to the upper left and middle make up waterfalls in Upper Michigan. The lonely one on the lower right is the famous Ocqueoc Falls in lower Michigan.
If you're serious about visiting as many Michigan waterfalls as you can, here are notable upper Michigan waterfalls: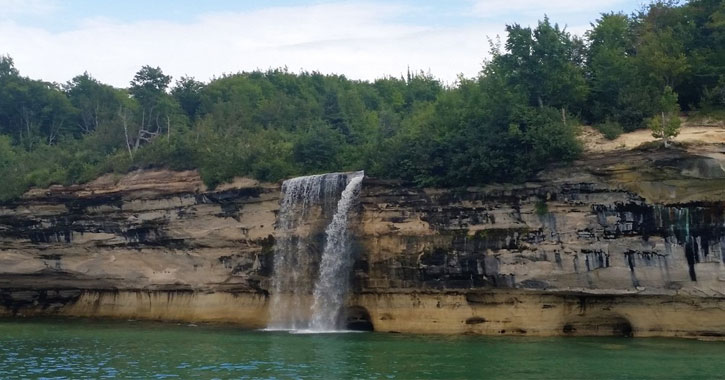 Spray Falls is one of the most remote, so it's best for those who are looking for a challenging hike. Those who wishes to see this waterfall without the hike can join a Spray Fall cruise and view it rolling 70 feet down the cliffs from a boat.
Near Spray Falls are waterfalls like Miners Falls, Wagner Falls, Sable Falls and Munising Falls.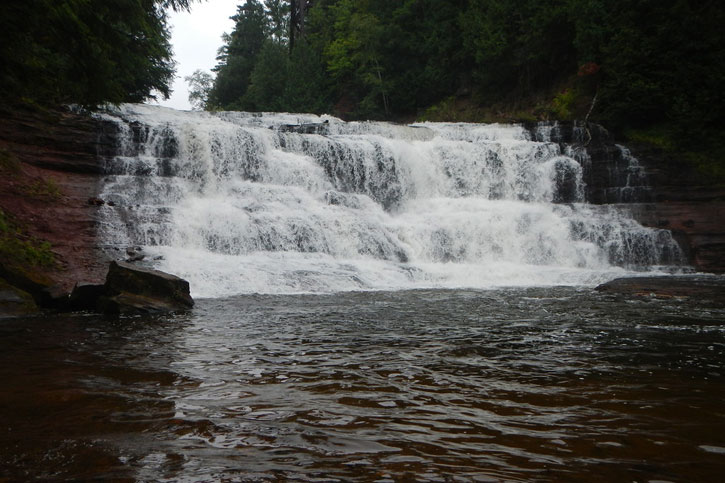 If you're only going to visit one waterfall in Upper Michigan, make a trip to the Agate Falls. It is one of the most powerful and picturesque waterfalls in Michigan.
And because it is just near Michigan's largest state park – the Porcupine Mountains Wilderness State Park – you have a lot of activities in store as well. From fishing to camping, hiking the deep glorious forests and exploring over a hundred other smaller waterfalls.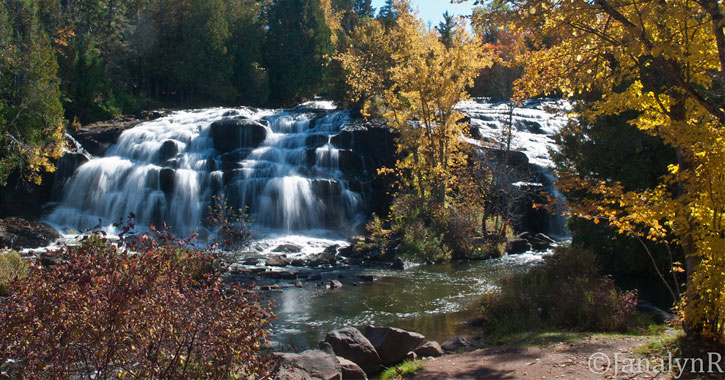 Managed by the U.P. Power Company, Bond Falls is a stunning waterfall in the southern Ontonagon County. It has a developed trail, steps and bridges that make it accessible even for beginner hikers.
Stunning in pictures, but absolutely more gorgeous in real life, Bond Falls drop around 50 feet. You can picnic near the top of the falls, or if you just wish to view, pick from 1 of 6 viewing spots available.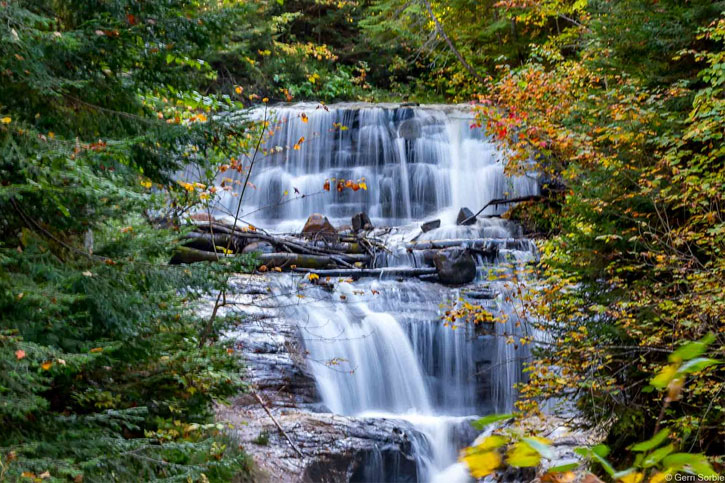 Sable Falls is found at the eastern end of the Pictured Rocks National Lakeshore.
This spectacular waterfall tumbles 75 feet over a cascading slope of unique sandstone formations into Lake Superior.
Getting here is easy (there's a quick trail from the parking area), but if you want the best payoff, go down 168 steps and see how majestic Sable Falls can be from the bottom up.
Other Michigan Stopovers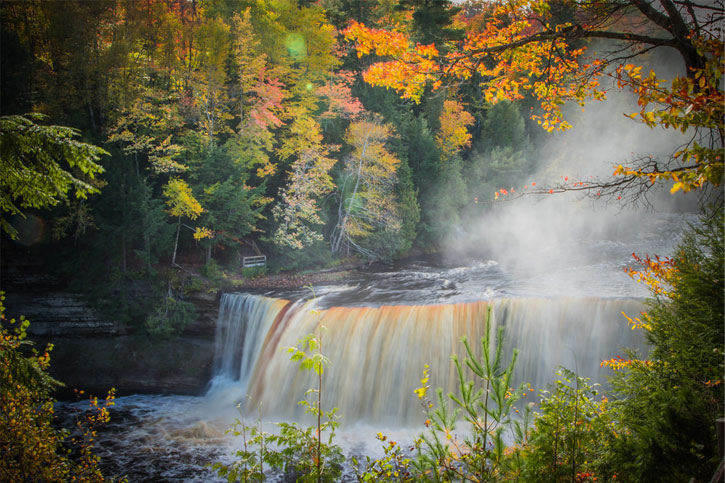 Those interested in tasting locally-brewed beer everywhere they go, check out my must-visit Grand Rapids brewery recommendations.
If you have more time to explore Michigan, you could also take a day trip to Mackinac Island or visit Lake Huron beaches and other beaches in Michigan.
For those chasing waterfalls across the country, check out my guide on the 8 best waterfalls in the US (including Tahquamenon Falls in Paradise, Michigan).