Living in Pittsburgh for nearly all of my life, I've had the pleasure of checking out the wineries at Lake Erie on more than one occasion.
Sure, it's not Sonoma Valley, but you'd be surprised at the quality of the wines you can find here, plus you can sample the super unique ice wine.
While the whole area around Lake Erie is blessed with great wine and many wineries, here I will focus solely on the wineries located stateside.
And if you're looking to match your visit to the winery with a fun day at the beach or a romantic sunset by the lakeshore, check out my favorite Lake Erie beaches.
My 5 Favorite Wineries at Lake Erie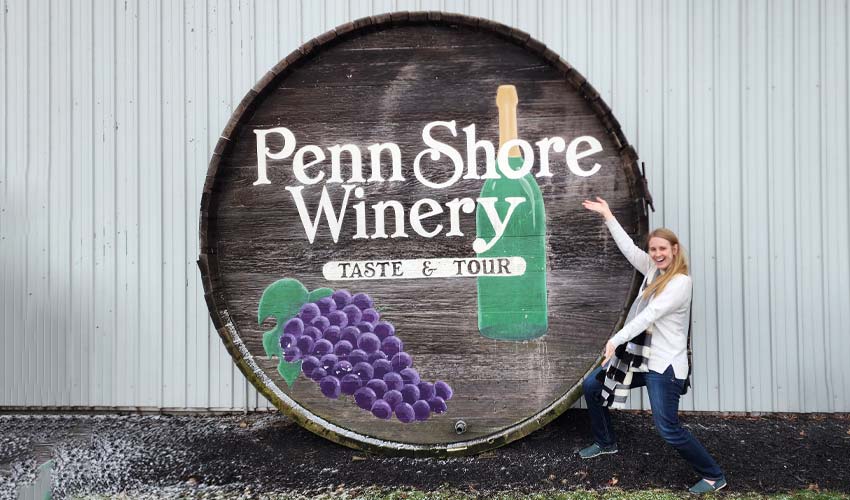 The Wines at Penn Shore Winery:
The winery offers an extensive selection of local white wines and French-American reds, distinct in Table Wine, Specialty Wine, Vintage Wine, and Sparkling Wine:
Table wine bottles are fairly priced around $8-10, and are mostly obtained by Native American Concord Grape.
Specialty wines are the French white blend Kir ($11) and the red and robust Holiday Spice ($11).
For sparkling wines, the most affordable options are the local Bubbling Niagara and Catawba ($12.95), while Champagne is slightly more expensive ($20) but still fairly priced.
The Vintage Wine selection mostly includes French and Hungarian hybrids, like Vidal Blanc, Merlot, and Cabernet Sauvignon. The price range for this selection goes from around $13 to $20.
Good deals and discounts are available when purchasing multiple bottles of wine: buying 6 bottles will grant you a 10% discount, up to 20% for 12 bottles. For large purchases over 36 bottles, the price is reduced by 25%.
What makes the Penn Shore Winery special?
This award-winning vineyard is one of the best spots to enjoy locally grown wine near Lake Erie. It is widely known as both a tourists' and locals' favorite.
Penn Shore Winery is famous for its great service, knowledgeable and polite sommeliers, and ample choice in the wine menu.
It is possible to order a tasting of the self-produced wines, complete with refreshments.
The interior has a clean and elegant look, with wooden furniture granting a hint of a rustic feel, just enough to make it homey.
There is also a covered patio where one can enjoy the wine on a good day. For a truly magical evening call in advance to find out when the Music in the Vineyard open-air concerts is going to be held.
While the summer is perfect for enjoying wine outside, the fall is the best time of the year to take a scenic stroll through the vineyard, immersed in the ripe grape scent.
For those interested in the story of the winery, and the making process of wine, a self-guided tour is available.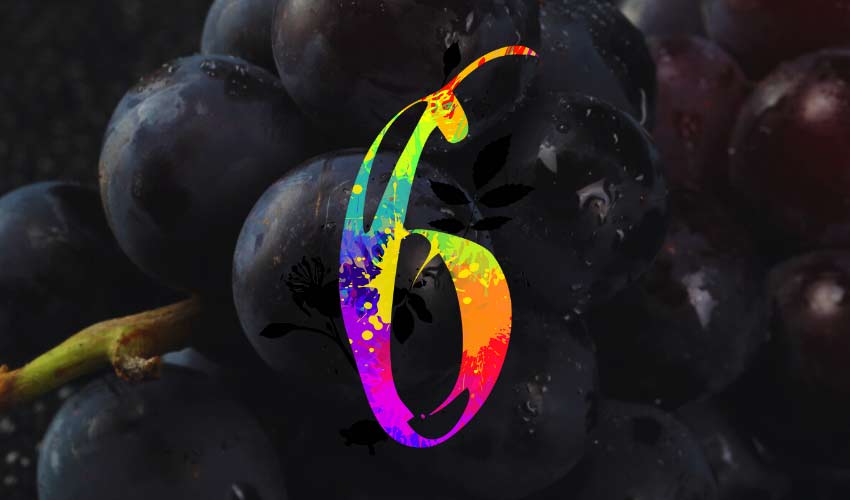 The Wines at 6 Mile Cellars:
If you love dry wine the 6 Mile Cellars won't disappoint. The selection includes a great variety of high-quality and locally produced wines to choose from:
Winsome Red, Pinot Gris, and Noiret are the main choices when it comes to dry wines. For those looking for American-grown vines, the Pinot Gris is a great option (from NY), while the Winsome Red comes from a blend of Chambourcin and Noiret.
The two sweet wines available are the Derby White, and the Derby Red, both great options for accompanying dessert.
Prices per bottle range from $12 to $20.
What makes 6 Mile Cellars special?
One of the things visitors appreciate the most about 6 Mile Cellars is the quality of the wines. While the selection may not seem too extensive, it's a conscious choice to reduce the number of options and focus on keeping solely high-quality products.
The Winery is also famous for its charming historical barn, where one can sit through a wine sampling in a lovely atmosphere, as well as for the curated interiors and the stunning vineyard.
Many choose 6 Mile Cellars as their wedding reception venue because of the great visuals this location offers.
The wine tasting menu includes four 3 oz. samples and costs $8. The tasting menu can be enjoyed in the tasting room inside the barn or on the patio (equipped with external heathers).
Cocktails and appetizers are also available.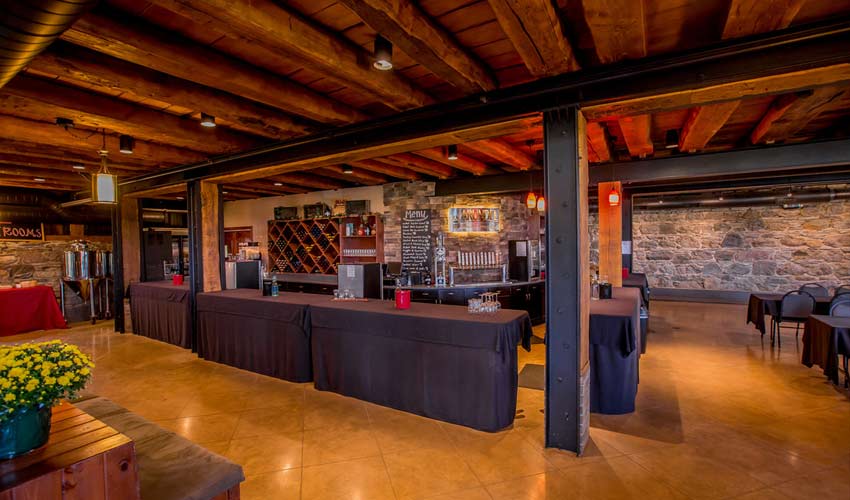 The Wines at Arundel Cellars & Brewing:
Interestingly, the Arundel signature wines are love themed. At least in the names! One white, one red, and one rosè blend are available, and the names are truly something else:
Sweet Kiss is the red Arundel option. Produced from the local Concordia vines, the wine is characterized by a distinctly sweet and earthy taste and accompanies perfectly meat-based dishes and cheese platters.
The self-produced white is Young Love, which derives from the locally grown Niagara grapes. Flavourful and sweet, this fragrant wine pairs well with fish, seafood, or white meat.
The Concordia and Niagara blend has the fitting name of Soulmates. The wine is fruity but delicate, with the two different grapes complementing each other in a "soulmate-like" pairing.
The signature wines cost either $12.50 per 75 ml bottle or $20 per 1.5-liter bottle.
What makes Arundel Cellars & Brewing special?
Arundel Cellars is located in a renovated historical barn, originally built during the 19th century. The bright red exteriors contrast nicely with the green vineyard around it, and the atmosphere is relaxed yet elegant.
The interiors are cozy looking, with the classic combination of stone walls and wooden rooftop complementing each other nicely.
Outside the barn, you'll find plenty of seating, and during the summer several concerts are held on a temporary stage. Perfect for live music, and wine tasting lovers.
Arundel is not only a winery but also a brewer, with the menu including a variety of craft artisanal beers.
While other wineries only offer a few complementary appetizers, this spot is also renowned for its tasty food options. Sharable meat and cheese platters are available, as well as one vegetarian option of vegetable and hummus.
Salads and sandwiches are available every day, however, the main dish options are seasonal and change according to the day.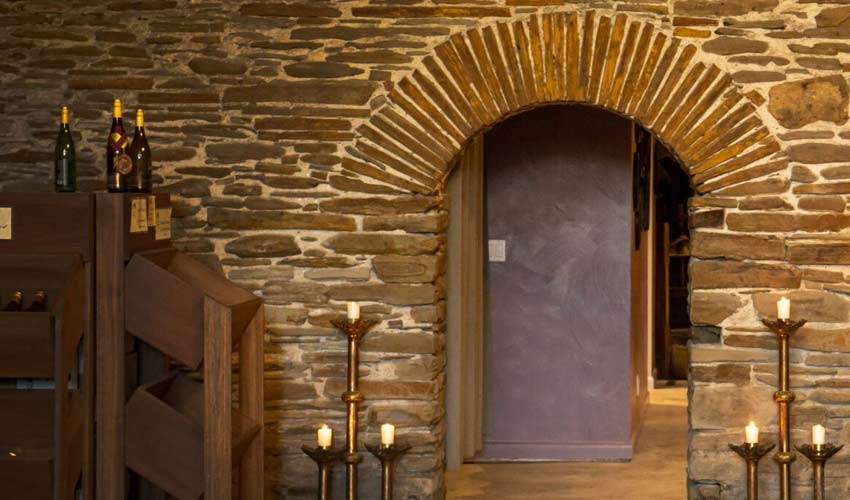 The Wines at South Shore Wine Company:
The South Shore Wine Company is part of a larger conglomerate of wineries between PA and NY, and shares with them a truly extensive and impressive wine list:
Glasses can go for as low as $5 for the local vines like the Niagara or Concord, up to more expensive Chardonnays, Pinot Noir, Riesling (around $8 per glass), and much more.
If you're looking for something more exotic, you can try the South Shore Sangria.
You can check out the complete menu here, which also includes the price per bottle.
12 oz. Wine Slushies are also available and delicious. On a Slushie Sunday, you can have a small discount and get one slushie for only $5.
Weekend specials on Saturday and Sunday feature mimosa-themed nights with "the perfect mimosa" for $7, and even mimosa tastings for $12.
What makes South Shore Wine Company special?
The Instagram-worthy location of the South Shore Wine Company leaves nothing to be desired.
The main indoor area is a historical stone cellar with a vaulted ceiling, decorated with simple and rustic taste.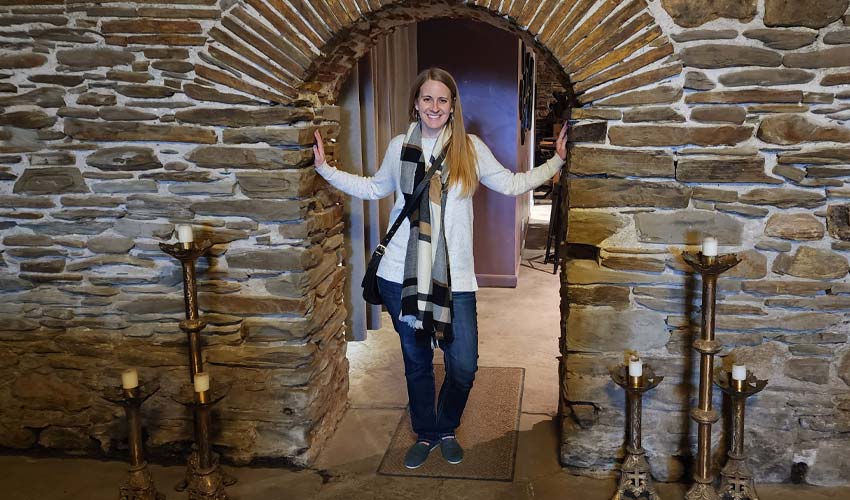 The overall atmosphere of the underground cellar is intimate and the setting picturesque. A great spot to indulge in some wine tasting or a few mimosas.
The South Shore Wine Company often hosts events and themed nights, which can make for a fun and different than usual evening.
Coming up the winery has planned a "Mazzmosas Evening" (a fun crisis of Mazza and Mimosas), and Slushie Sundays.
You can check out the upcoming events on the official website.
5. Presque Isle Wine Cellars – Ample Choice of Award-Winning Bottles at one of the best Wineries at Lake Erie.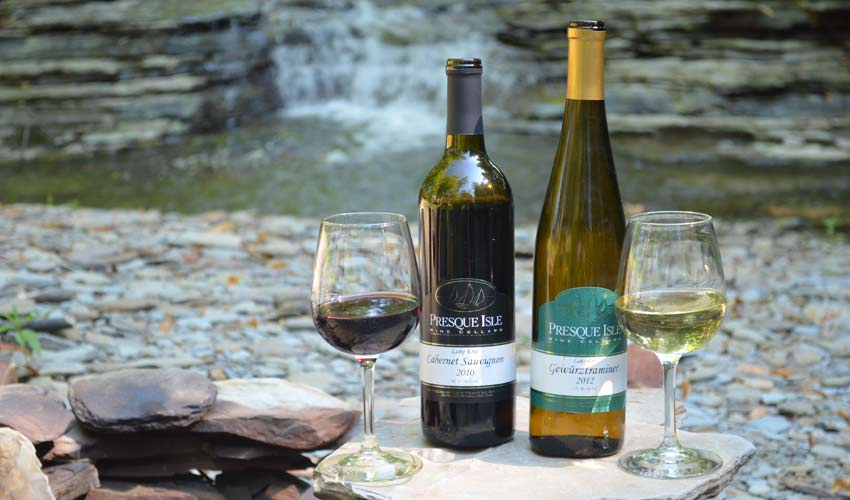 The Wines at Presque Isle Wine Cellars:
The prized wines of this winery are well known by local sommeliers and of course wine enthusiasts tourists, and visitors.
Over the years, the winery has participated and consistently won medals at the American Wine Society Commercial Wine Competition, Pennsylvania Wine Excellence Award, Great Lakes Great Wine Competition, and more.
Let's take a look at what the cellar has to offer:
European style red wines such as Cabernet, Saudade, Merlot, and Blaufränkisch are among the most popular choices.
The local Lake Erie area wines are also available, from Niagara to Concord, Blush, and Catawba.
An extensive list of Dry and Semi-Dry Whites will make for a perfect celebratory moment. Among the most notorious bottles, you can find Chardonnay, Pinot Grigio and Noir, Riesling, Freeport White, and Rosè.
The Presque Isle Wine Cellars menu (updated 2022) can be downloaded here.
What makes Presque Isle Wine Cellars special?
While the interior is not as elegant as it is basic and rustic, the natural surroundings of the Presque Isle Wine Cellars are simply stunning.
The Isle House is immersed in deep vegetation, and just a short walk from the winery you'll find small waterfalls and creeks.
Especially in the fall, the colors of the foliage give this location an unmatched atmosphere, and a short and pleasant hike will give you the chance to work off a bit of the delicious wines and appetizers.
Tips When Visiting Wineries in Erie, PA
All of these wineries are part of Lake Erie Wine Country, a 50-mile stretch along the shores of Lake Erie from Silver Creek, NY to Harborcreek, PA with more than 20 wineries.
1. Know the best time of year to visit these wineries in Erie, PA.
Most of these wineries are open for tours and tastings all year round, but the best time to visit these wineries would be during the summer months, when most of them are open daily and for longer hours.
2. Start your day early.
Dropping by as early as you can gives you plenty of time so you can fit in more winery visits in a day without having to rush through them.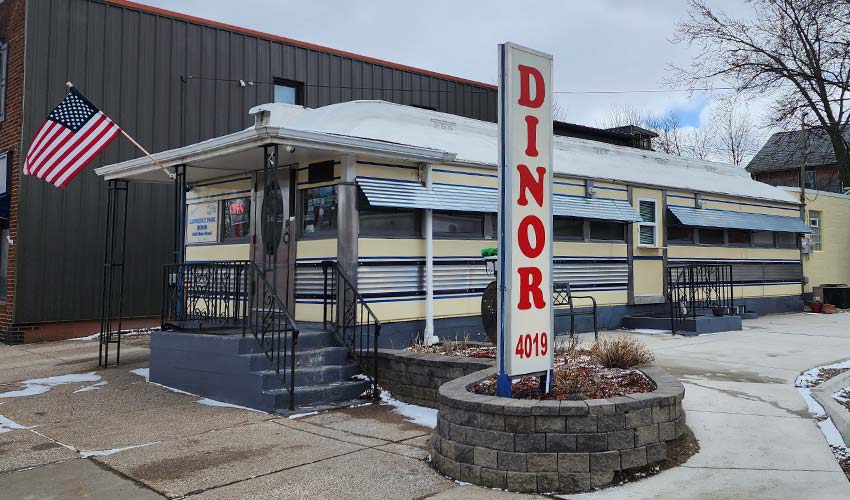 Start your day at the Lawrence Park Dinor (not a typo) for one of the best breakfast's in town.
It's situated inside an old train car and when Dawn suggests a slice of pie at the end of the meal, you say yes.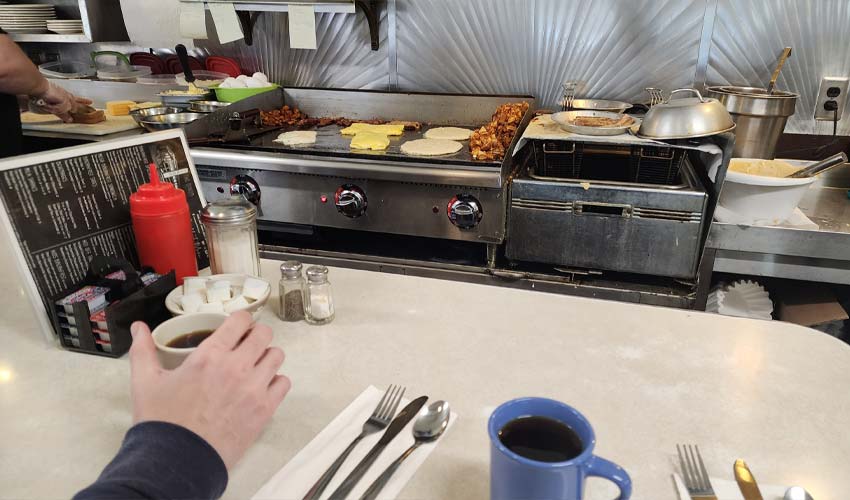 3. Explore options for group touring.
Look into hiring a car or limousine service, planning an itinerary, and going as a group. Not only will no one need to be the designated driver and miss out on the tastings but you can also save some time and money this way.
Make sure to contact the wineries you plan to visit in advance if your tour group is eight people or more so that you'll know if they can accommodate your group.
4. Learn wine-tasting basics and etiquette.
You don't really have to enroll in a wine course to appreciate wine, but knowing the basic things to observe, such as color, aroma, body, acidity, and finish, would enhance your experience.
Ready for More Must-Visit Wineries?
The Lake Erie Wine Trail has plenty to offer, even beyond PA borders.
But what about the Hermann Wine Trail? And have you ever heard of the Connecticut Wine Trail?
If you're traveling through New England and looking for a fun and relaxing evening, check out the 13 Best New England Wineries to Go Wine Tasting.