Our beloved country is blessed with about three million big and small lakes, so picking only 15 best lakes in the US has been a challenge.
I'm pretty sure what I find the best lake won't be what you'd consider the best one if you're looking for something particular. So to cater to what everyone might be looking for, I divided this guide and separated lakes best for fishing to lakes for boating, swimming, scuba diving, or just for the views.
Best Lakes in the US for Fishing
If you're comparing lakes to find a fishing destination, Lake Superior, Lake Okeechobee and Chickamauga Lake top my recommendations simply because of the number (and quality) of fish species found in their water.
1. Lake Superior: the largest alpine lake in North America with 70+ fish species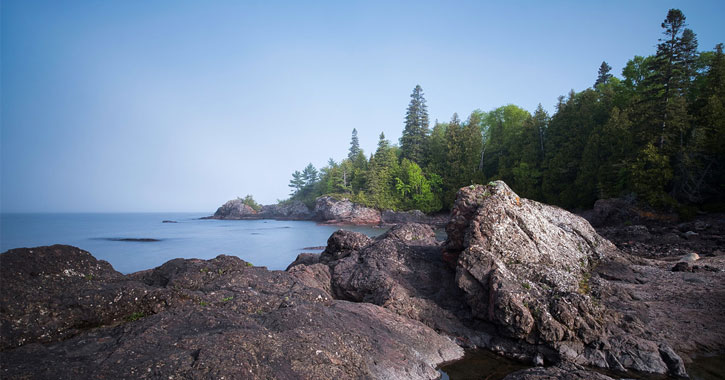 Why it's on the list: largest freshwater (holds 10% of the world's surface freshwater); Home to 80+ fish species
Where is it located: Lake Superior is Canada's largest lake. In the US part, Lake Superior is found in parts of Michigan, Wisconsin and Minnesota.
Lake Superior, the largest of the Great Lakes, has some of the most number of fish species in any lake in the country. And because of its pristine waters (the lake visibility reaches 100 feet here), you can actually see the fishes under the water.
Lake Superior is a famous fishing destination for its stocks of lake trout and coho salmon. In certain times of the year, walleye, yellow perch, muskies, bass, northern pike and king salmon are also common.
At the bottom of Lake Superior, you can find deep-water creatures like crayfish as opossum shrimp, as well as siscowet lake trout (the lake's biggest predator).
Check out my Lake Superior guide if you decided to visit and want to learn about other things you can do at the lake besides fishing.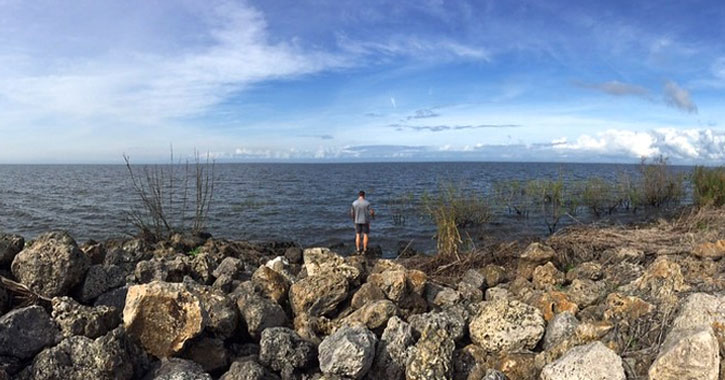 Why it's on the list: the largest freshwater lake in Florida (the fishing capital of the world); Home to over 40 native fish species.
Where is it located: Located in central and southern Florida
Lake Okeechobee, known as Florida's Inland Sea, is home to more than 40 native fish species. They probably LOVE it, considering the lake has over 730 square miles and a 9-feet depth.
Lake Okeechobee has a massive population of largemouth bass, but you can also fish for bowfin, bluegill, catfish, black crappie, speckled perch, and pickerel, among others.
For fishing pros, visit Lake Okeechobee during the American Bass Anglers Open Series.
3. Chickamauga Lake: Largemouth Bass Fishing Haven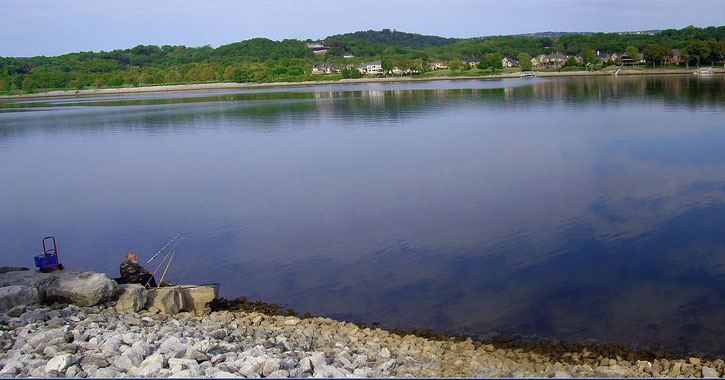 Why it's on the list: dreamy historical town with awesome boating and fishing opportunities; Home to around 40 fish species.
Where is it located: Located in the Rhea, Meigs, Bradley, and Polk counties of Tennessee
Chickamauga Lake is known as "The Land of the Giants" for the huge populations of largemouth bass found here.
People can also fish bluegill, white bass, yellow perch, catfish, crappie and other fish species as a hobby or as part of different local and national fishing tournaments held here.
Chickamauga Lake offers an 810-mile long shoreline, providing easy access to boats.
And if you want to spend time in the shade, the Tennessee town surrounding the lake has a good amount of museum, historical sites, and even a busy nightlife.
Best Lakes in the US for Boating & Other Water Sports
If you're not looking for a fishing lake, but would rather join other water sports, the following lakes are a must-visit.
4. Lake Tahoe: The Bluest Lake in North America with 40+ Beaches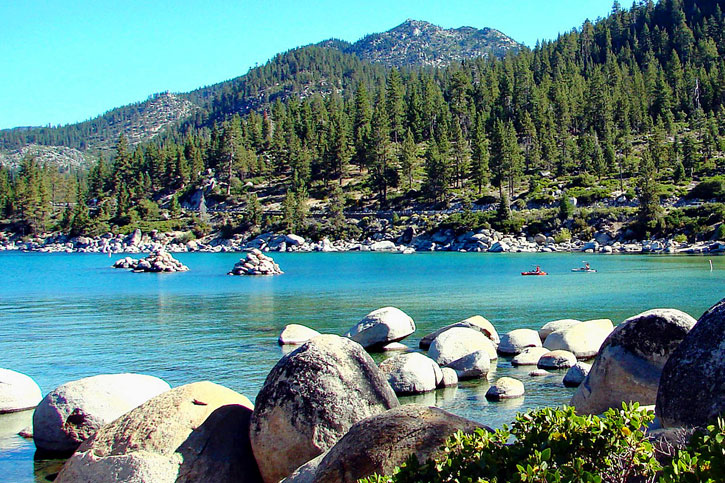 Why it's on the list: Home to over 40 beaches to cater to everyone's preferred water sports
Where is it located: Located on the border of California and Nevada
This massive California/Nevada lake is a dream vacation destination for water sports. Lake Tahoe has been dubbed so many different names, from the "best lake in America," to "largest alpine lake in North America."
While Lake Tahoe is a popular ski destination, it is also an ideal summer spot thanks to the dozens of beaches you can find here and the 65-degree average water temperature. Each corner of the beach offers something you'd like, from paddle sports like paddle boating and kayaking, to waterskiing, jet-skiing, and boating.
You can rent or bring your own boats and other water-sporting gear, so you can enjoy 72 miles of shoreline that extend throughout Lake Tahoe.
5. Lake Placid: Best Lake in the US to Learn Wakeboarding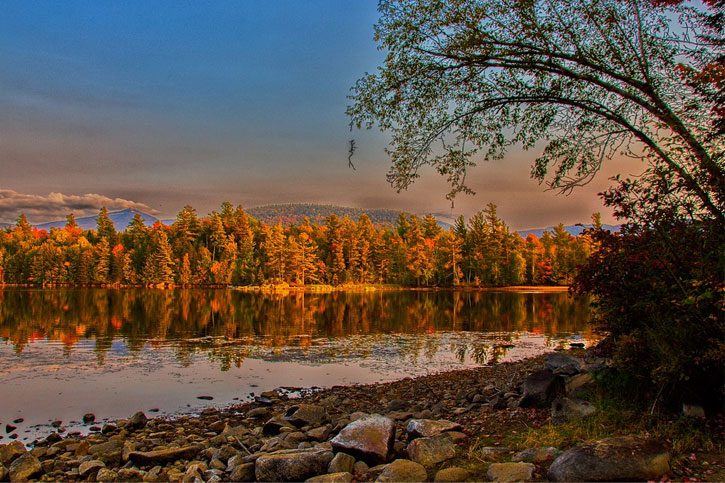 Why it's on the list: You'll find the super-popular ADK Aquatics in Lake Placid
Where is it located: This lake is located in the Adirondack Mountains of Essex County, New York.
Lake Placid is famous for the location of two Winter Olympics (one in 1932, and another in 1980), but this lake becomes a magical playground in the summer as well. This place is even the annual host of Ironman Lake Placid triathlon.
Boating, fishing, water-skiing, canoeing, speedboating, powerboating, and other activities can be enjoyed at the 2,200-acre Lake Placid.
If you're new and want to learn how to wake surf or wakeboard, visit ADK Aquatics for private lessons.
6. Lake Cumberland: One of the Best Lakes in the US for Power Boating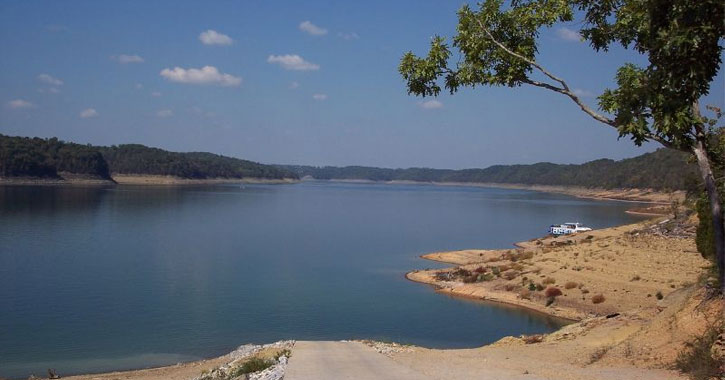 Why it's on the list: Lake Cumberland is the Houseboat Capital of the World
Where is it located: This lake spans the counties of Clinton, Pulaski, Russell, Wayne, and Laurel in Kentucky
Lake Cumberland is the country's largest lake by volume with a shoreline of 1,255 miles.
While the lake has witnessed many fishing records (Lake Cumberland is where the largest striped bass and largest rainbow trout in Kentucky were held), it is also a famous destination for powerboating.
Go to the Lake Cumberland State Dock, where you can rent all your water sports needs, from paddleboats, ski boats, kayaks and fishing boats.
Check out my other favorite lakes in Kentucky for boating and hiking.
7. Lake Havasu: Go-to Spring-Breakers' Water Sports Destination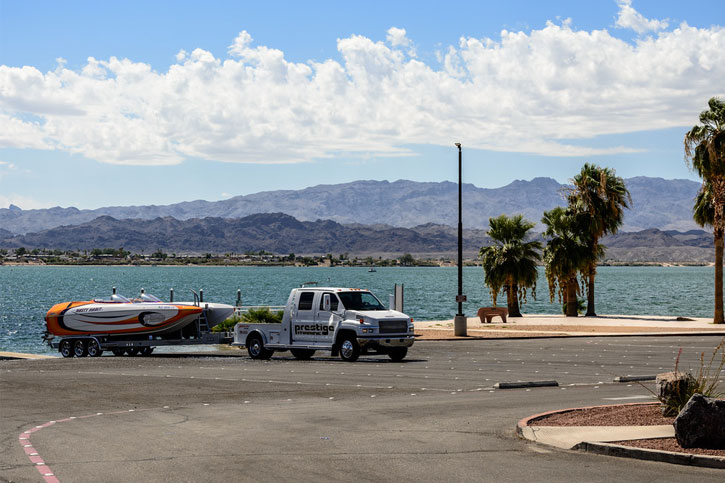 Why it's on the list: Lake Havasu is a floating party place known as a spring break destination with unlimited water sports to experience.
Where is it located: The lake is located on the Colorado River, bordering California and Arizona
It's not surprising that Lake Havasu is visited by over 2 million people every year. This lake boasts 450 miles of shoreline and water temperatures that peak 87 degrees in the summer.
The ideal temperature and multiple water sports offered at Lake Havasu makes it a go-to for people looking to waterski, wakeboard, paddleboard, swim, or even scuba dive on one of the 30+ dive sites at the lake.
If you're in Arizona and wanted to check out more of their awesome lakes, here are 9 other Arizona lakes I recommend.
Best Lakes in the US for Exceptionally Beautiful Views
If you're interested in visiting a lake for some soul-searching or nature photography, the following lakes across the country are some of the most beautiful lakes in my book:
8. Caddo Lake: A Mysterious Swamp-like Lake with Eerie and Unique Views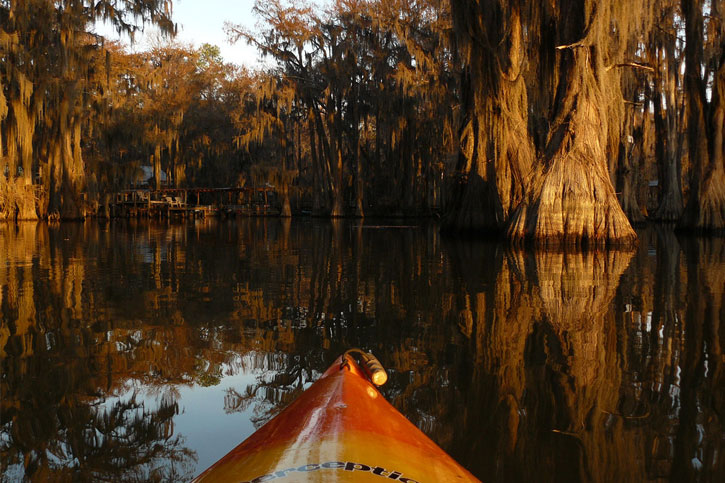 Why it's on the list: The creepily mysterious vibes would give you the chill as you kayak across the lake.
Where is it located: Texas, Louisiana
Caddo Lake's 27,000-acre is full of gorgeous Spanish moss that hangs from the trees as you make your way around swampy marshes and bayous.
You'll find the world's largest cypress forest here, along with 70+ fish species you can catch and release.
This shallow lake (that's just 8-10 feet deep) is more on the chill side, so water sports isn't really as popular here. Caddo Lake is more ideal for paddling and taking photographs. While swimming isn't really prohibited, it's definitely only for those willing the brave the waters that some alligators call home.
9. Lake Willoughby: Stunning Glacial Lake Perfect for Ice Fishing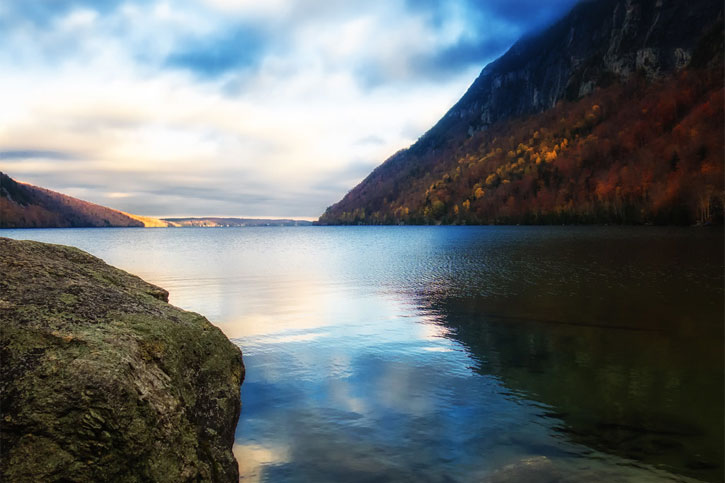 Why it's on the list: Amazing landscape between mountains and views 300-feet deep underwater thanks to the clearest, bluest lakes in New England
Where is it located: Located in the town of Westmore in Orleans County in the Northeast Kingdom of Vermont
Imagine a lake situated in between two mountains (Mount Hor & Mount Pisgah). Then imagine its clear waters that let you see underwater for up to 300 feet deep. It's the reason why Lake Willoughby is called America's Lucerne. It shows off a heavenly, picturesque landscape unique to this location.
Lake Willoughby has a couple of beaches (there's even a nude beach by the southern part), fishing spots, and many hiking trails around the lake. If you're into water sports but didn't bring equipment, there are canoes, kayaks, paddleboards and boats for rent.
The best thing about Lake Willoughby is you can stay overnight at the campground or lakefront cabins.
10. Crater Lake: America's Deepest and Cleanest Lake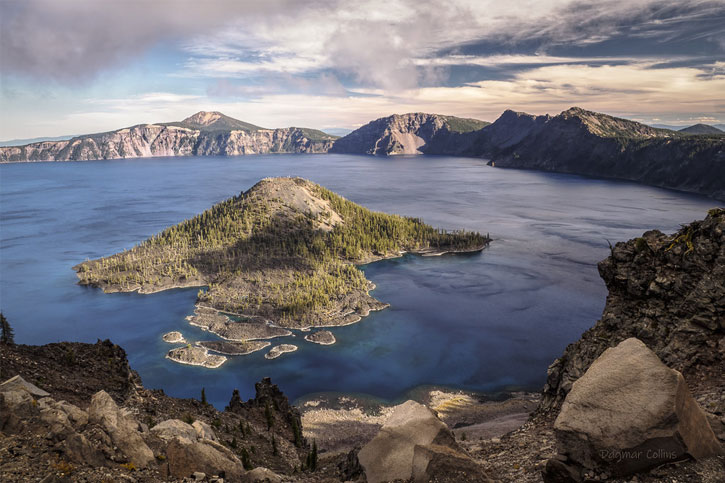 Why it's on the list: As its name suggest, Crater Lake and its the phenomenal views are a must-visit at least once in your life
Where is it located: Crater Lake is located in Southern Oregon on the crest of the Cascade Mountain range.
Formed more than 7,000 years ago after a volcanic eruption caused a mountain peak to collapse, Crater Lake is now the country's deepest lake with some of the best lake views you can only dream of. The water here come only from rain and melted snow, taking 250 years before it is replaced by evaporation.
Yes, fishing, boating and swimming here is allowed, but visitors are warned of the frigid waters.
If you can't go near the water, you can still marvel at Crater Lake via Rim Road (and view along the rim of the lake). There are 30 scenic overlooks you can choose from.
This is just one of the many stunning lakes in Oregon. Check out 11 more Oregon lakes here.
Best Lakes in the US for Swimming and Scuba Diving
There are lakes in our country that just makes you want to swim the whole day, or learn to go scuba diving. For me, these 4 are on the top of my list.
11. Lake Chelan: Washington's finest swimming lake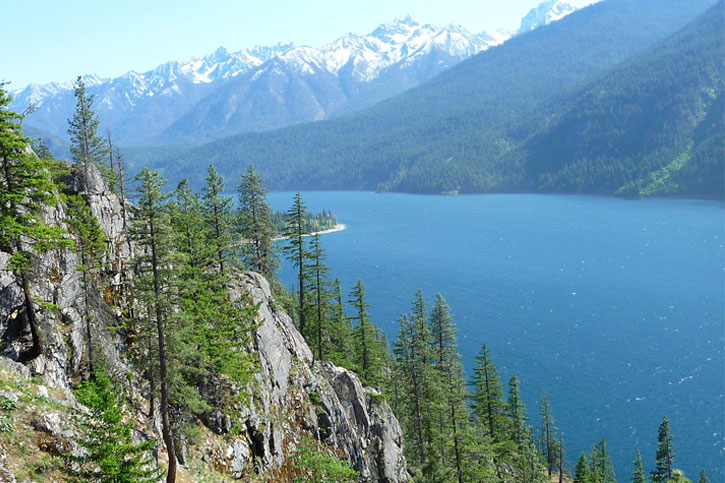 Why it's on the list: Go deep into nature when you visit Lake Chelan – the largest and finest lake in Washington.
Where is it located: north-central Washington
Lake Chelan is located in such a beautiful place, embraced by thick forests and backdrops of mountains with nearby small towns. The lake also has an extensive 100-mile shoreline, giving visitors unlimited access to the pristine waters from numerous spots.
While it can be isolated, compared to other lakes in the US (and some parts only accessible via hikes), Lake Chelan offers a chill experience for those who love fishing, trying local vineyards, and exploring the wilderness.
12. Emerald Lake: Hike up, then enjoy stunning lake views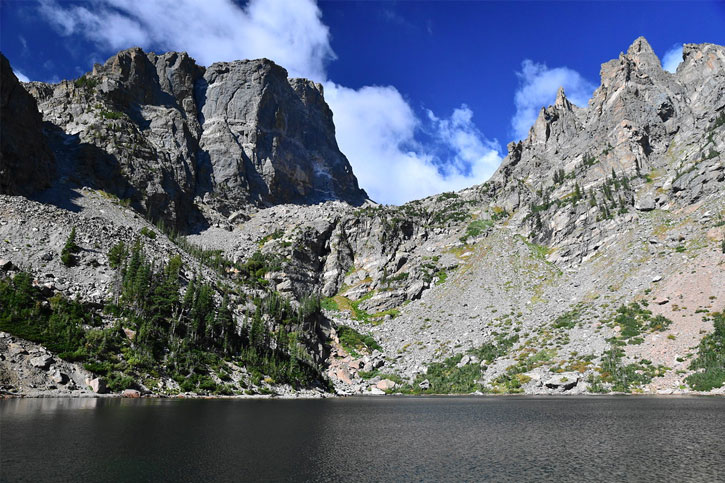 Why it's on the list: Pass by two lakes before reaching Emerald Lake
Where is it located: Rocky Mountain National Park in Colorado
If you're after a non-strenuous hike with a huge payoff directly onto the lake, Emerald Lake is a trail you should definitely check out. It's beginner-friendly, which involves a hike of only 1.8-mile long with 650 feet elevation gain.
Before you reach Emerald Lake, you to pass by the whimsical Nymph Lake and dreamy Dream Lake.
Once you do reach your final destination, you'll realize why Emerald Lake is such a favorite hike in the Rocky Mountain National Park. You can swim here, but you'd probably won't want to, since the water is usually cold due to snowmelt even during summer months.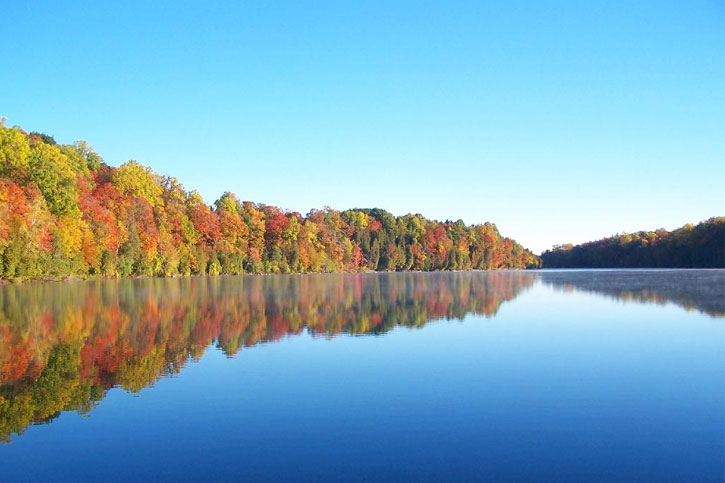 Why it's on the list: It only takes 3.1 miles to hike around both Green Lake and Round Lake
Where is it located: Both lakes are located in Fayetteville's Green Lakes State Park near Syracuse, New York
Many lakes on this list are stunning, but if you're looking for next-level, breathtaking beauty, these two lakes in New York could just be it.
Green Lake and Round Lake are just over a mile apart, but what makes them exceptionally unique is their bluish-green waters. They're meromictic lakes, which means the hues of colors on the water will never mix. The top look crystal clear, while you can see the bottom of the lake with gorgeous blue and green hues.
The color of the Green Lake and Round Lake waters also change based on the sun's angle and amount of light, which can be an experience on its own.
The Green Lake also has a local-favorite beach and a spot for kayaking, boating, and canoeing to your heart's content.
Best Lakes in the US for all-around Fun
If you're looking for a lake destination that any age in your party could enjoy, these two lakes are a good choice:
14. Lake of the Ozarks: Party Lake for Families and Friends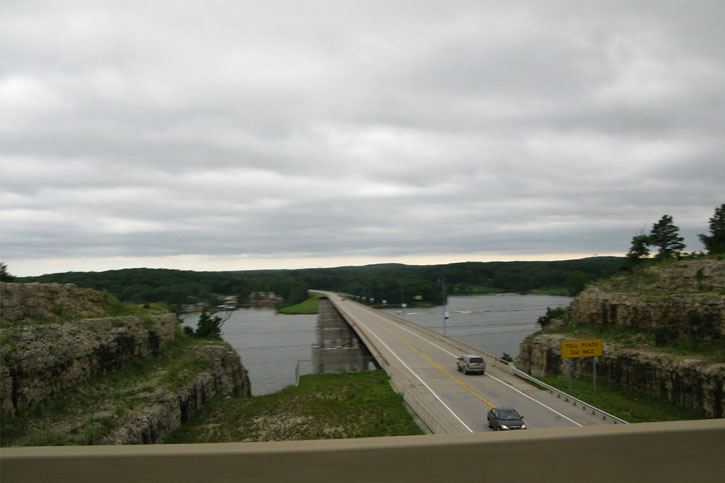 Why it's on the list: This largest manmade lake with a vacation resort
Where is it located: Missouri
The Lake of the Ozarks was created in 1929 by the construction of Bagnell Dam, originally to provide hydroelectric power to residents nearby.
The 54,000-acre lake is the country's largest manmade lake with 1,150 miles of shoreline that visitors embrace for their boating, fishing and water-sporting activities. On land, you can golf, hike, relax and just chill with stunning views of the lake.
The Lake of the Ozarks, also called "The Magic Dragon," is characterized by its large, twisted and winding shape. There are small towns, a famous beach that attracts over 5 million visitors each year, and the soon-to-launch Oasis at Lakeport family resort that would totally give the place a bigger name as a party/spring break destination.
15. Lake Powell: A Year-round Lake Getaway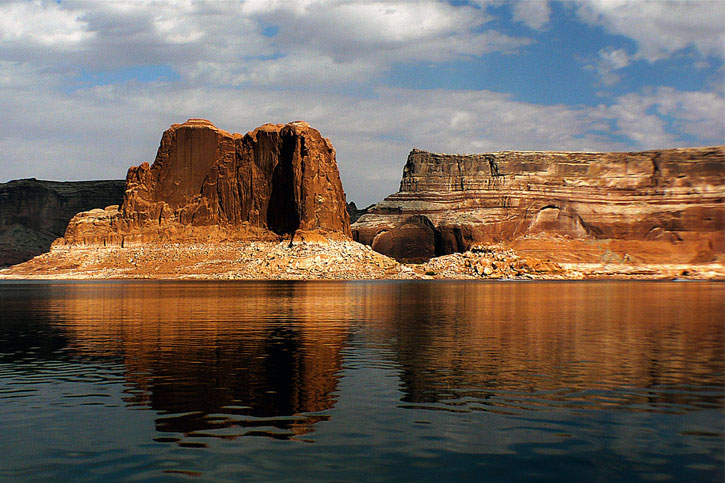 Why it's on the list: Lake Powell is the country's second largest man-made lake with plenty of water activities. It is also home to one of the largest natural bridges in the world (Rainbow Bridge Monument) and is part of the Colorado River in Glen Canyon National Recreation Area.
Where is it located: Borders between Utah and Arizona
Lake Powell is a scenic lake with a massive 186 miles in length and features 96 different canyons. It also covers nearly 2,000 miles of shoreline, which is longer than the entire west coast.
As a manmade lake, Lake Powell was only created in the 1960s by the flooding of Glen Canyon. It took 17 years for the lake to fill up completely.
Lake Powell is open for swimming, boating, and fishing (there are crappie, bluegill, catfish, and smallmouth/largemouth and striped bass).
I talk a LOT about other lakes in the past. Here are other USA lake guides you might like:
Go here to read more about other, location-specific lakes from all over the country.