What were once thriving, booming towns years ago are now abandoned and have become West Virginia ghost towns today.
Whether you love the architecture of old buildings and structures of these old towns, or you're after the curious – sometimes crazy or unbelievable – ghost stories (which I absolutely love), it's fun both facts and fiction about a place.
For this post, I've found out everything I could about West Virginia's ghost towns.
6 Abandoned West Virginia Ghost Towns
Many towns sprouted along the New River Gorge years ago because of the expansion of railroads and the coal industry. Here are just six examples of these once-booming towns…
1. Nuttallburg West Virginia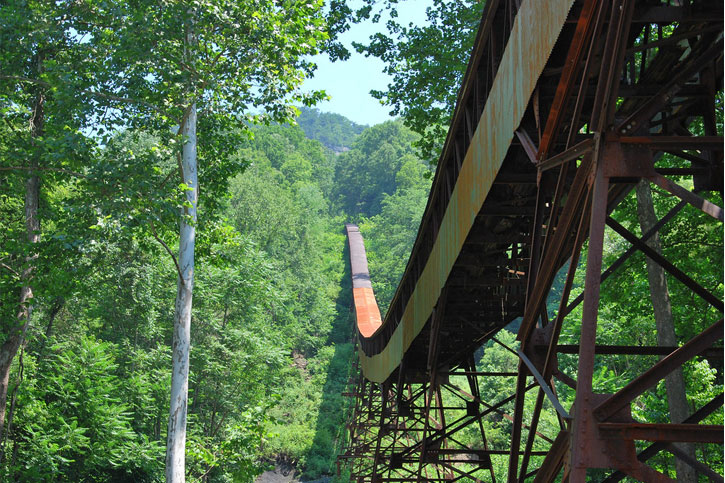 Nuttallburg, West Virginia used to be a coal mining town established by entrepreneur John Nuttall.
Established: John Nuttall opened mining businesses in western Pennsylvania. Starting in 1870, he began acquiring land along the New River to get first dibs once the Chesapeake & Ohio Railway (C&O) was completed.
Boom: By the time C&O started operations in 1873, Nuttall's coal mining business became one of the leading companies in the town's "smokeless" coal industry. The town's popularity doubled when Henry Ford acquired mining rights from the Nuttall family in the 1920s.
Downfall: Unfortunately, when the mines closed in 1958, the few people residing in the area found greener pastures somewhere else as well.
Nuttallburg West Virginia Today
In 1998, the Nuttall family transferred ownership to the National Park Service (NPS) and it was included in the New River Gorge National River.
By 2005, Nuttallburg's remaining structures were listed on the National Register of Historic Places.
After the NPS conducted a multi-year program that stabilized all mining structures that were left behind, Nuttallburg is now open to the public and serves as one of the most intact examples of West Virginia's traditional coal mining businesses of the past.
You can still see ruins of railroad tracks, and traces of the mines from old brick ovens to coal-processing sites. Visitors can also take hikes in the woods and find mining ruins. Because the town was preserved, many of the areas are marked with signs as well.
2. Thurmond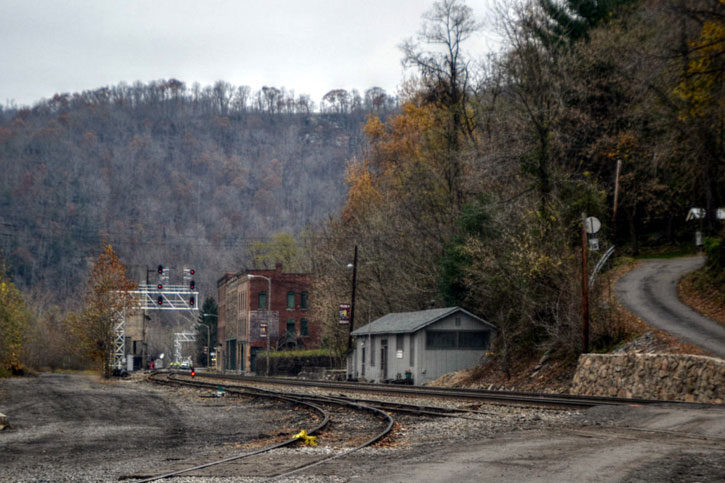 If you love exploring abandoned buildings and houses, you'll love everything about Thurmond, West Virginia.
Established: The town of Thurmond was established in the 1880s by Captain William D. Thurmond and incorporated three decades later. Thurmond's 73-acre land was perfectly bordering the Chesapeake & Ohio Railroad (C&O) line, which meant it served miners working in the area and living with their families nearby.
Boom: During its heyday, Thurmond was a business center, a flourishing town and 'the' party place in West Virginia. In the 1920s, the town's rail was significantly busy passing coal from one town to the next with 15 trains carrying about 95,000 passengers each day. It was also a famous stop among river rafters.
Downfall: Several reasons caused the "bust" of Thurmond from 1921 onward. One reason is the development of cars and increase in railroad stations stopp at other stops. But two major events led to many people abandoning the town – first was a fire that closed down the popular Dun Glen hotel, and the Great Depression from 1929–1941. By the start of 1950s, Thurmond was already a ghost town.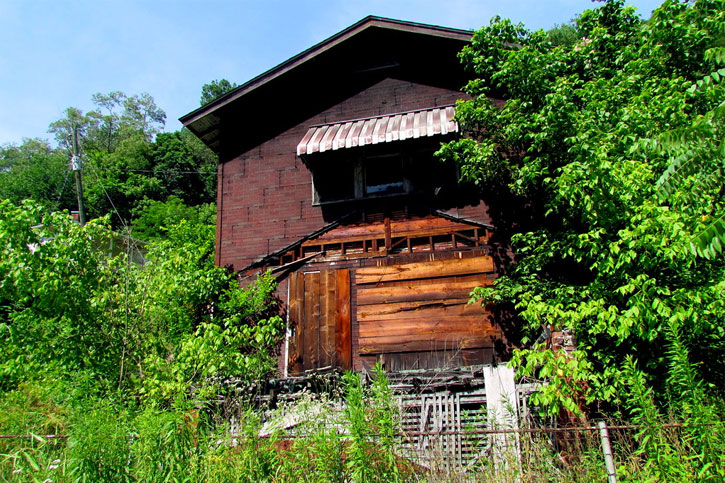 Thurmond West Virginia Today
Technically speaking, Thurmond isn't totally abandoned. There are about 5 people who still live there today.
The National Park Service owns about 80% of Thurmond. The entire town is designated a historic district by the National Register of Historic Places. This is a good thing – since these organizations have ensured that the remaining structures (a bank, hotels, the train stations, town hall, and other mine ruins) are well-preserved.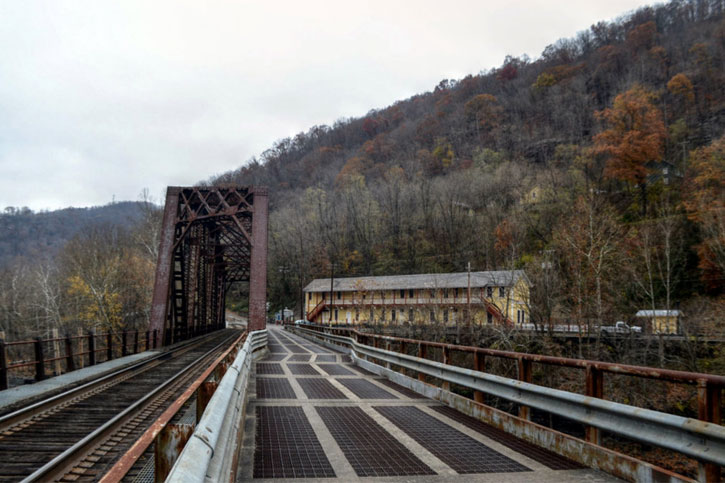 How Can You Visit Thurmond, West Virginia
If you can only visit just one ghost town in West Virginia, Thurmond should be it.
Not only does the town have the most spots of things to see (here's an awesome guide on the Thurmond Walking Tour), you can also join river rafting tours (like this).
3. Prince, West Virginia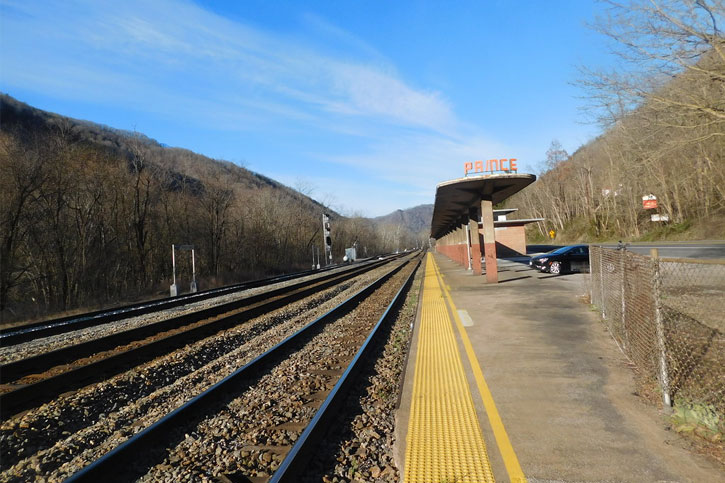 Established: Brothers James and William Prince purchased 300 acres of land from General Alfred Beckley in 1870. It was perfect timing, since the the Chesapeake and Ohio Railroad began operations in 1873.
Boom: Unlike other West Virginia ghost towns that used to be thriving mining towns, Prince town didn't follow that path. Instead, Prince was a place of commerce for nearby mining towns on Laurel and Piney Creek. At the time, it served as a travel hub for passengers of the Chesapeake and Ohio Railroad.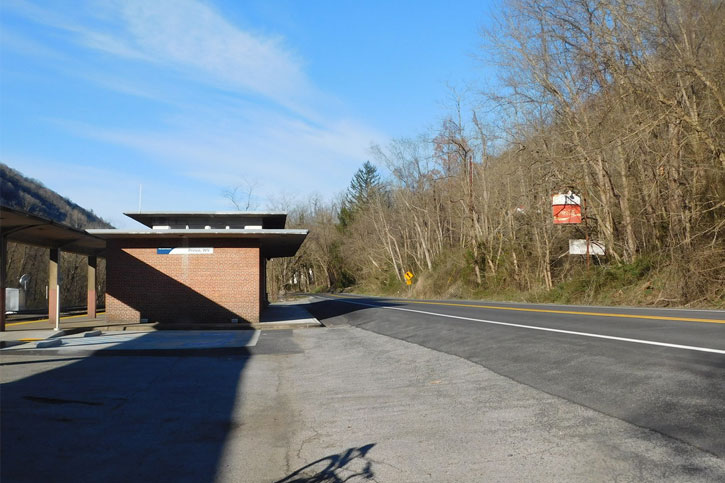 Downfall: The first Prince Station was built in 1880 and rebuilt in 1917 after being damaged from a fire. The current station was completed in 1946, but it didn't operate as it was originally intended (from Washington to Cincinnati Ohio). Although not as busy as before, Prince Station is still operational with schedules several times a week.
Today, Prince town is eerily quiet and abandoned, but it offers a good daytrip destination if you plan to visit waterfalls, hot springs, or explore New River Gorge.
4. Stotesbury, West Virginia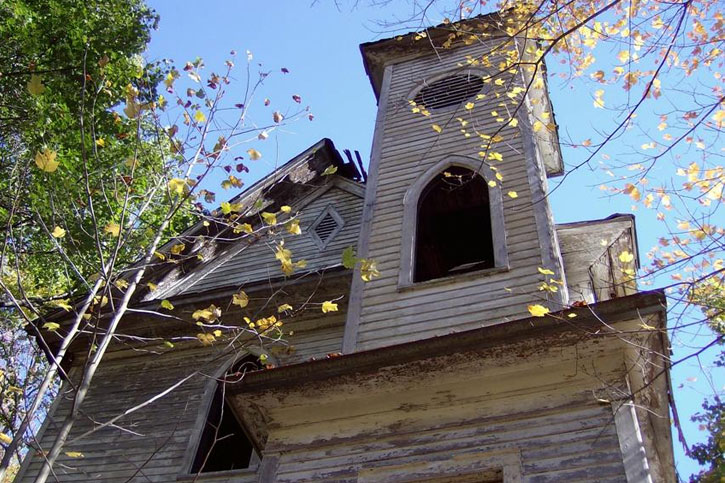 Named after Edward T. Stotesbury, who was then the president of Beaver Coal Company, Stotesbury used to be a coal town in Raleigh County.
The mining operates in Stotebury changed hands several times:
E.E. White Coal Co. originally operated the Stoesbury mining camp. From the late 1930s until 1958, the Koppers Coal Company took over the coal mining operations in town.
The mining business was rebuilt and reopened by Eastern Associated Coal in the 1960s and operated the mine until mid-80s.
The latest company to run the mines was White Mountain LLC, which operated from 2001 to 2002.
Today, you can still find ruins of abandoned company houses, mining structures, and Stotebury's St. John Baptist Church, which has been listed as an Endangered Building by the "National Trust for Historic Preservation."
5. Kaymoor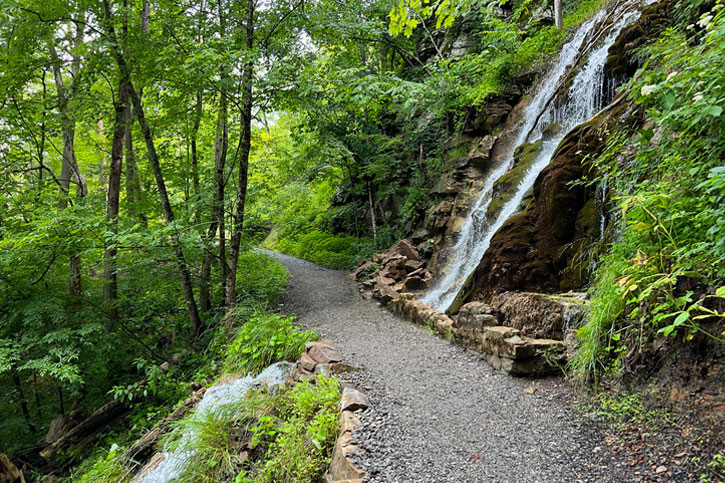 Is it safe to visit? Yes, but requires hiking
Kaymoor is another coal-mining town along the New River Gorge.
Established: Kaymoor town was established in 1899 when the Low Moor Coal Company was opened. The town itself was named after James Kay and Low Moor. The people who worked here (around 800 of them) at the time came from other states and European countries like Poland.
Boom: From 1900 to 1962, Kaymoor produced over 16 million tons of coal. It was one of the most productive coal-mining towns at the time.
Downfall: In 1960, a fire destroyed much of Kaymoor. The mine shut down a few years later.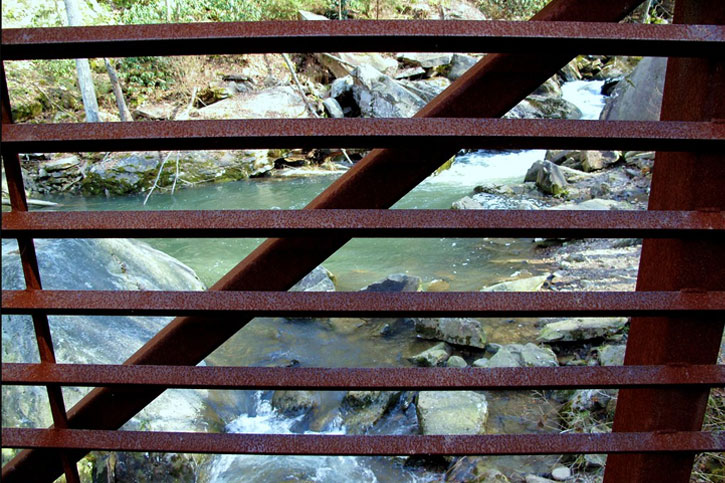 Kaymoor West Virginia Today
Today, the National Park Service owns most of Kaymoor.
The town is only accessible by hiking. You also need to take about 820 stairs down to reach the old mining town, where you can still see the main mining complex, the railroad, and the old coal camp, but embraced by overgrown trees and bushes.
The best thing I like about the town are the historic signs, which you can still see hanging to this day.
After touring the town, save some energy on the way back up. You're going to climb those stairs up on your way back to your car.
6. Quinnimont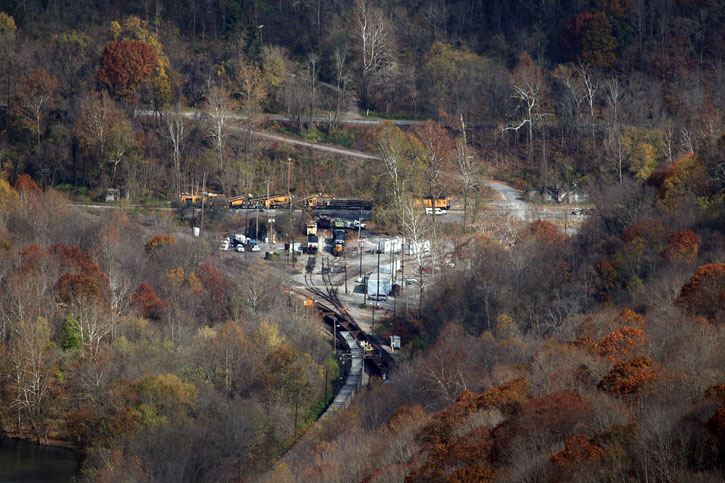 Even during its heyday, Quinnimont already felt like one of the West Virginia ghost towns of today.
Established: Named after the five mountains that surround the town, Quinnimont was established when Jacob Smith settled here in 1827. His plan was to develop the rich fertile land for farming.
Boom: Quinnimont became industrialized in 1870 when Quinnimont Charter Oak and Iron Company built an iron furnace and operated it for 3 years. By 1880, over 100 coke ovens were running in town. When the C&O Rail was completed in 1873, Quinnimont became a major shipping point for the New River Coal Fields as well.
Downfall: Like other mines nearby, Quinnimont's downfall began after 1953 when mining companies in town and those located in other towns but pass by via railroad in transporting coal closed one after the next. Its 500 residents moved out as well.
Today, you can still have a glimpse of a pair of churches, the town's cemeteries, and remnants of the iron furnace. There is also a tall granite monument erected by his fellow "Coal Barons" to honor Col. Joseph Beury as the first mining operator to ship coal from the New River fields.
Beyond West Virginia Ghost Towns
If you're traveling around West Virginia and want to maximize your adventures, check out these attractions nearby and add them to your itinerary:
I've also written a guide about the 20 best things to do in West Virginia for all ages.
For other ghost towns across the country, I've shared about abandoned towns in Indiana, North Carolina, Pennsylvania, Missouri, Tennessee, and Ohio.